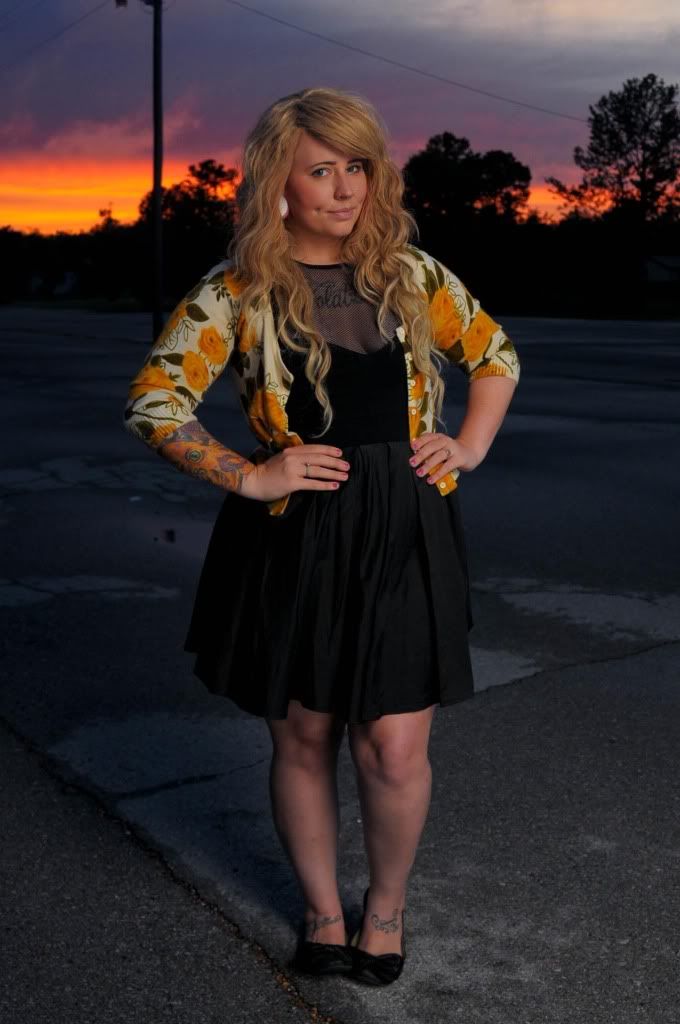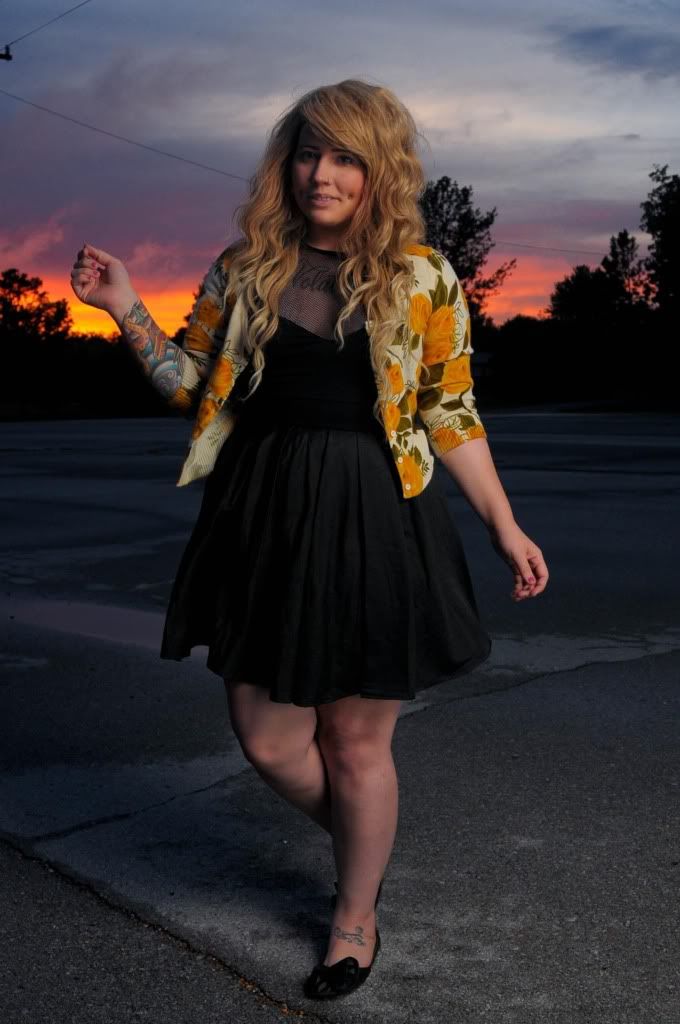 I can't help but laugh when I look at these pictures. They remind me of the cheesy opening credits to Laguna Beach from a million years ago. A book cover perhaps? This dress is totally not my usual style, either. Something about it really jumped at me on the Motel Rocks site though and I just had to have it! It's like biker meets vixen meets girly. I don't know. I just know I need some fierce Sam Edelman Zoe boots to pair with it! Yes and yes! I opted to go the "Kaelah" route by pairing it with a dainty floral cardi with a big print. I think it helps balance it out a little bit. I'm thinking next time I'm going to opt for a cream lace motorcycle jacket! I think the styling opportunity for this dress is endless! I'm a bit short in the torso though, so I had to keep it pulled up to avoid any indecent exposure. Yowza! (Sorry for so many photos!)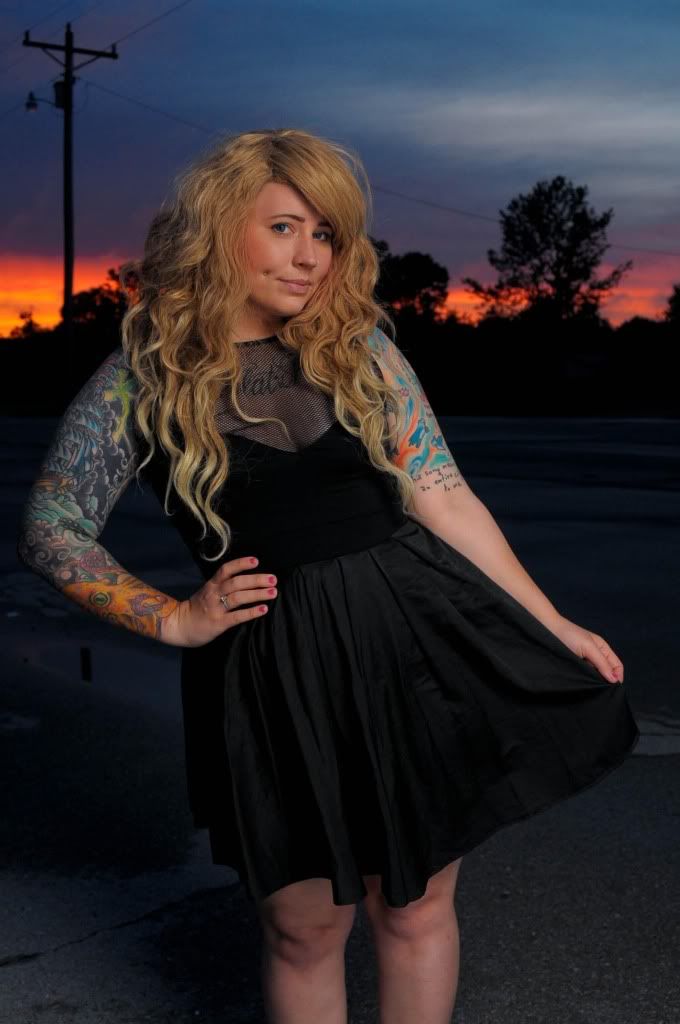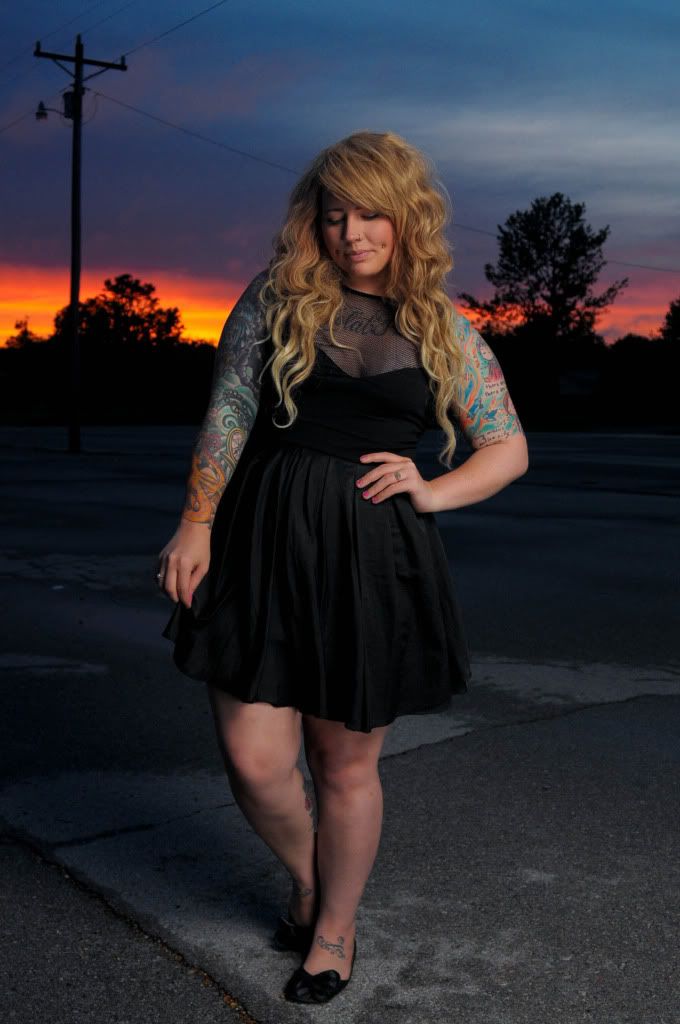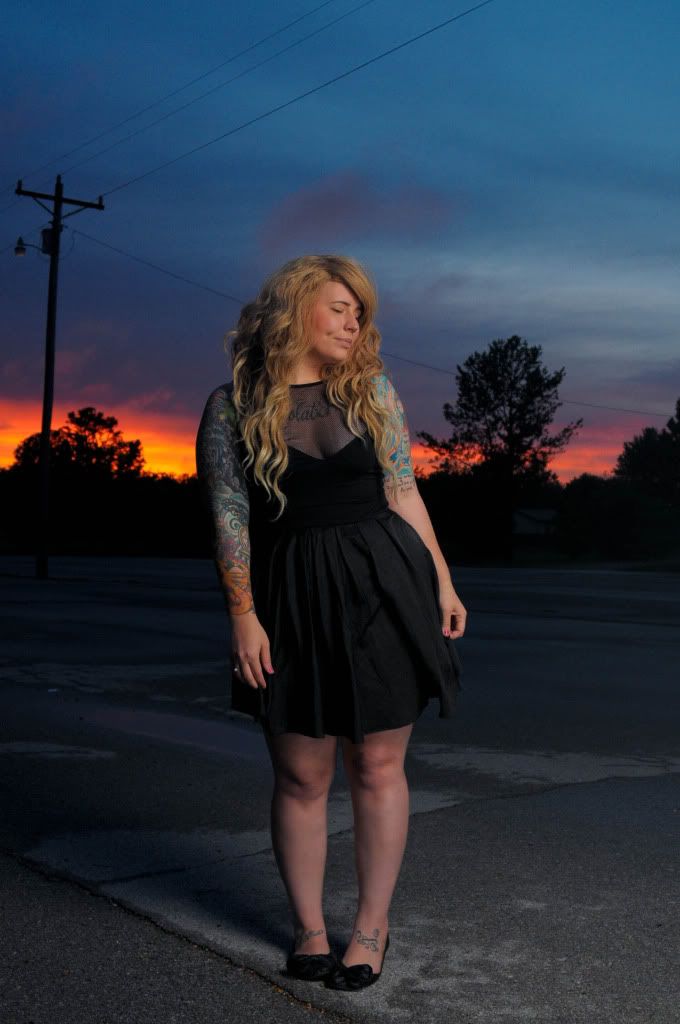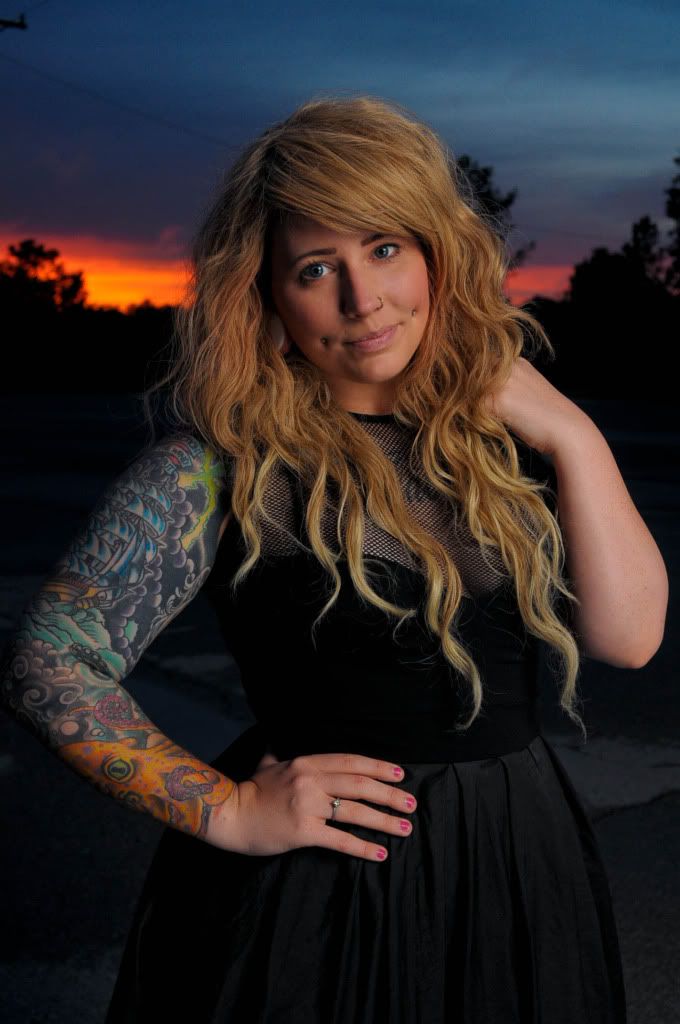 The sunset makes these photos, without a doubt. We've had so much fun poking around various places in my hometown to take pictures. These were taken three blocks from my parents' house in a parking lot. I guess the uber rainy day had something positive about it!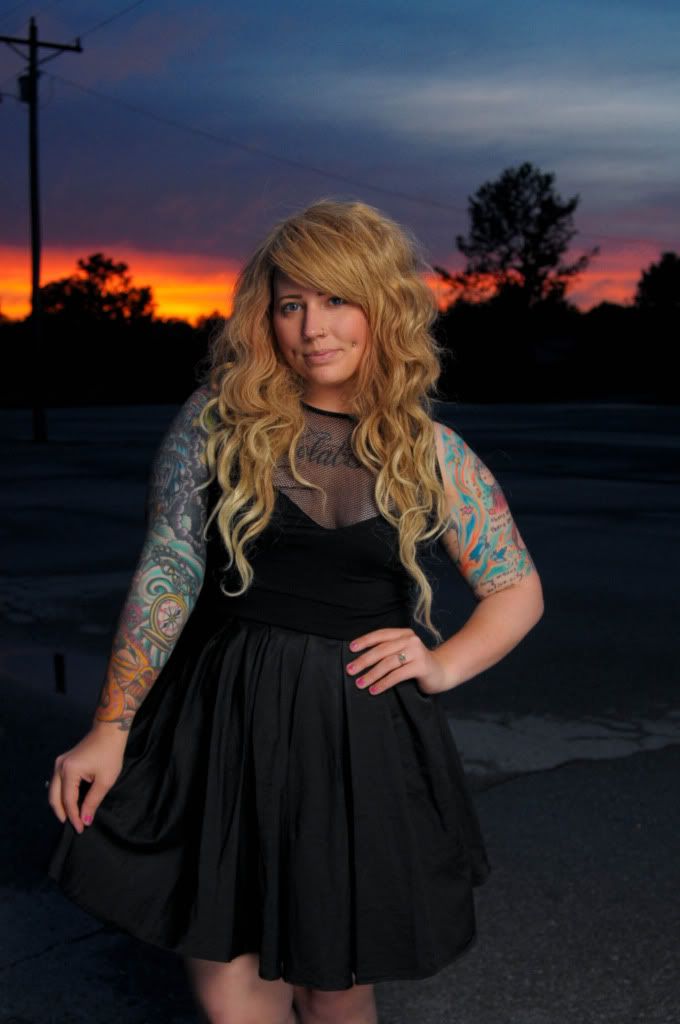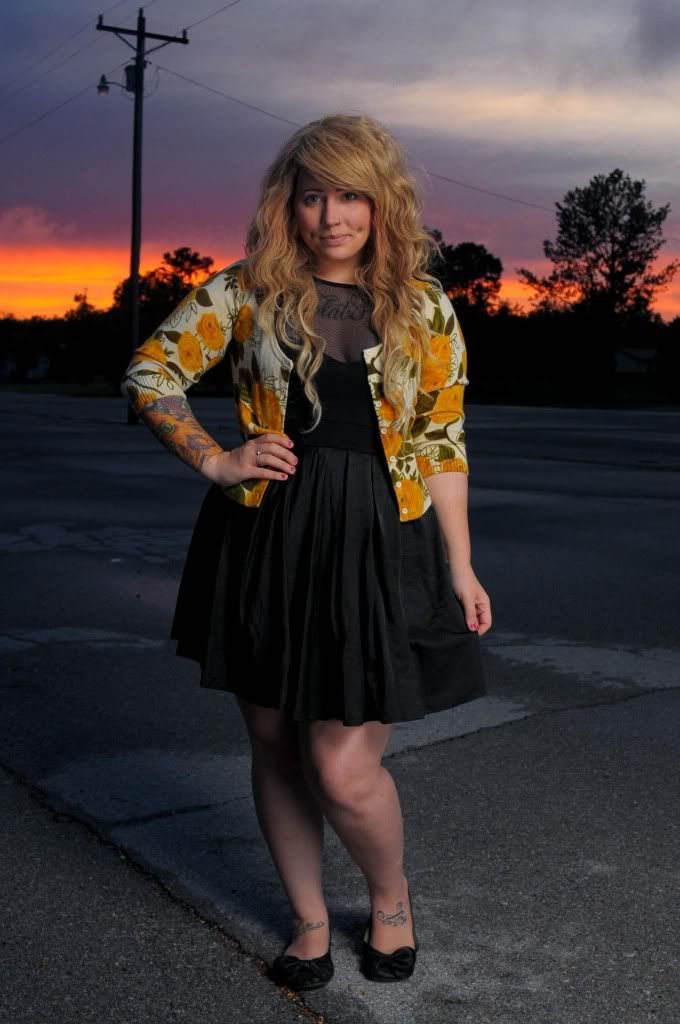 At this point I'm sure Mike and I are elbow deep in roadtrip singalongs, Diet Cokes, and instax photos. Exciting, right?! Hope your Thursday is positively perfect, honeybees! xo
Black Mesh dress c/o Motel Rocks
Forever 21 cardigan
Blowfish Shoes flats (15% with code BFKaelah15)
PS; Prepare to see these flats
a lot
in the next several outfit posts! I wore them so very much on our hometown adventures!