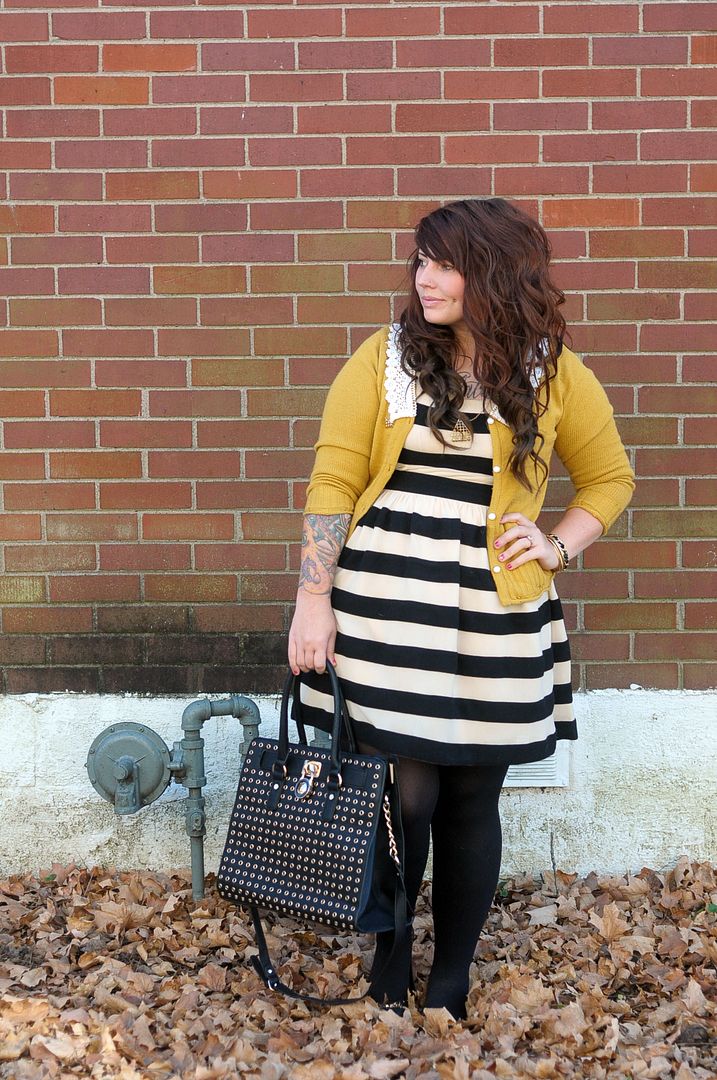 Lately I've been thinking about how glad I am I went back to being a brunette. My hair care routine has dwindled down to nothing but washing it, and that's awesome haha I feel very "me" with brown hair. I know I've said that about red and pink and even blonde, too. But sometimes a good ol' fashioned brown will do the trick. The only probably I'm having now is my hair being an insane amount of tangled in just a day or two. Particularly the back of my head (where I sleep on it, of course). I use Biolage Detangler in the shower (and it's a heaven send!) but my hair is so dry during normal wear 'n tear that it tangles with fervor! I don't use any hair product at all (no hairspray, pomade or anything) but I still can't fight it! Anyone have any recommendations? I'm so over pulling out a ton of hair as I try to comb it out in the shower haha

(I feel like I should elaborate on what I do just a smidge so that can be taken into consideration: I use deep conditioning masks on my hair about 2x a month, and my hair is silky smooth from the BedHead product I use in the shower, but then my hair gets mega oily from it, so I use dry shampoo to clean it up a bit, then I'm back to square one! haha There doesn't seem to be a middle ground! :P)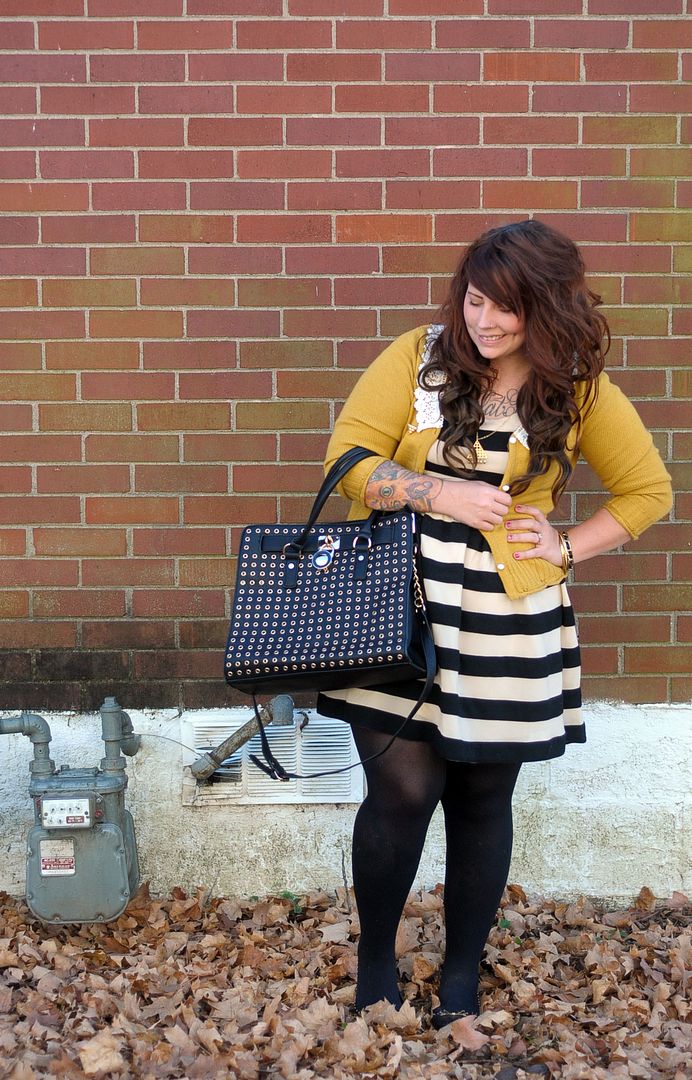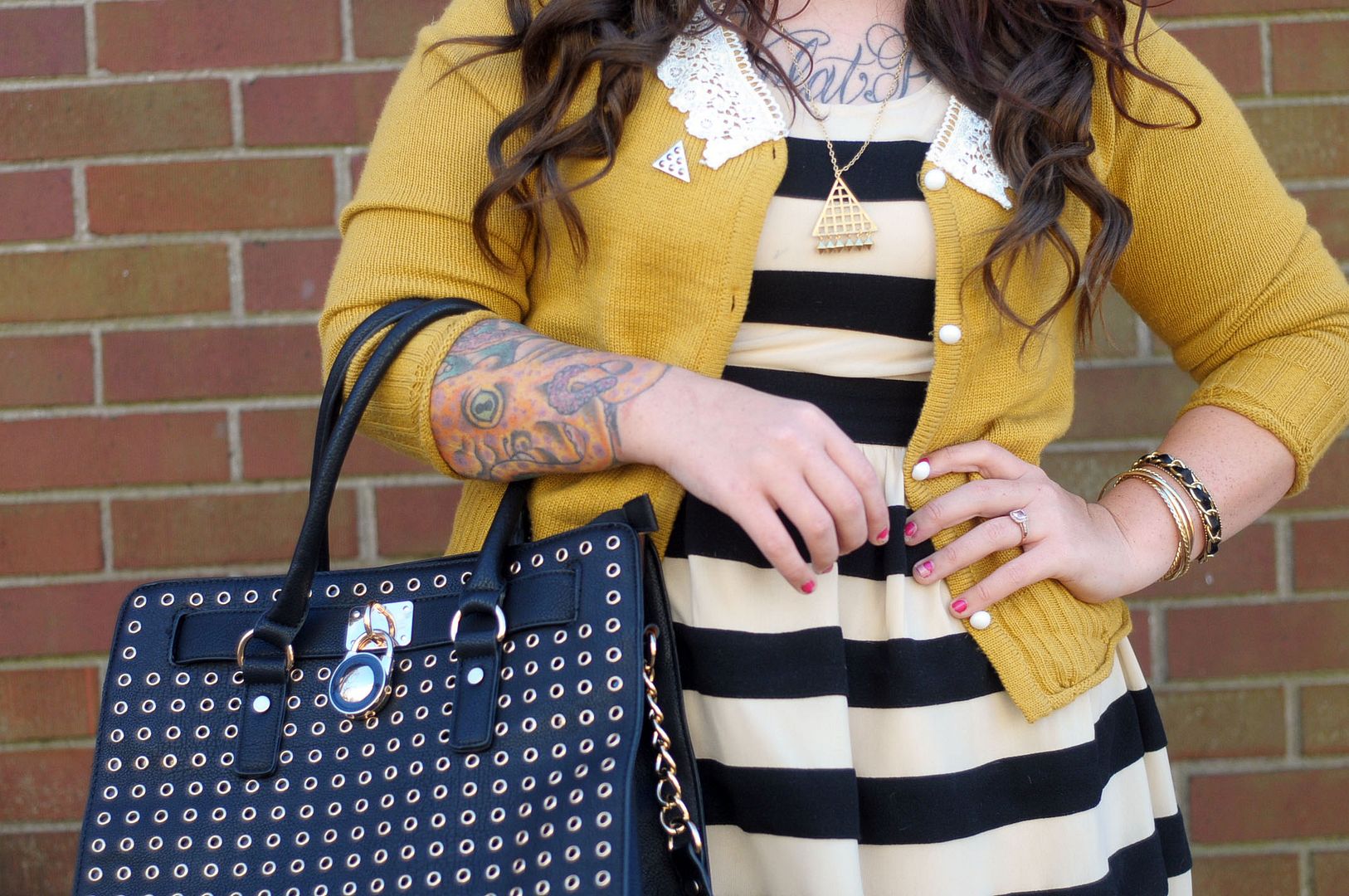 So I have something to admit about this outfit... I wore it a lot this weekend. A lot. I wore it Friday for our Honeybean event, then after the crappy morning we had on Saturday I put it back on to go out and about with Mike. Thennnn I maybe put it back on for just an hour (or three!) to run to Costco and the like on Sunday. There are a lot of triangles in this outfit, which make me think of Zelda (anyone else?) and then I just think "Triforce!" Hence the name of the outfit. Do you think I'm totally gross yet? haha Luckily I did do laundry Sunday morning, but still. I'm that girl. Outfit repeater to the extreme!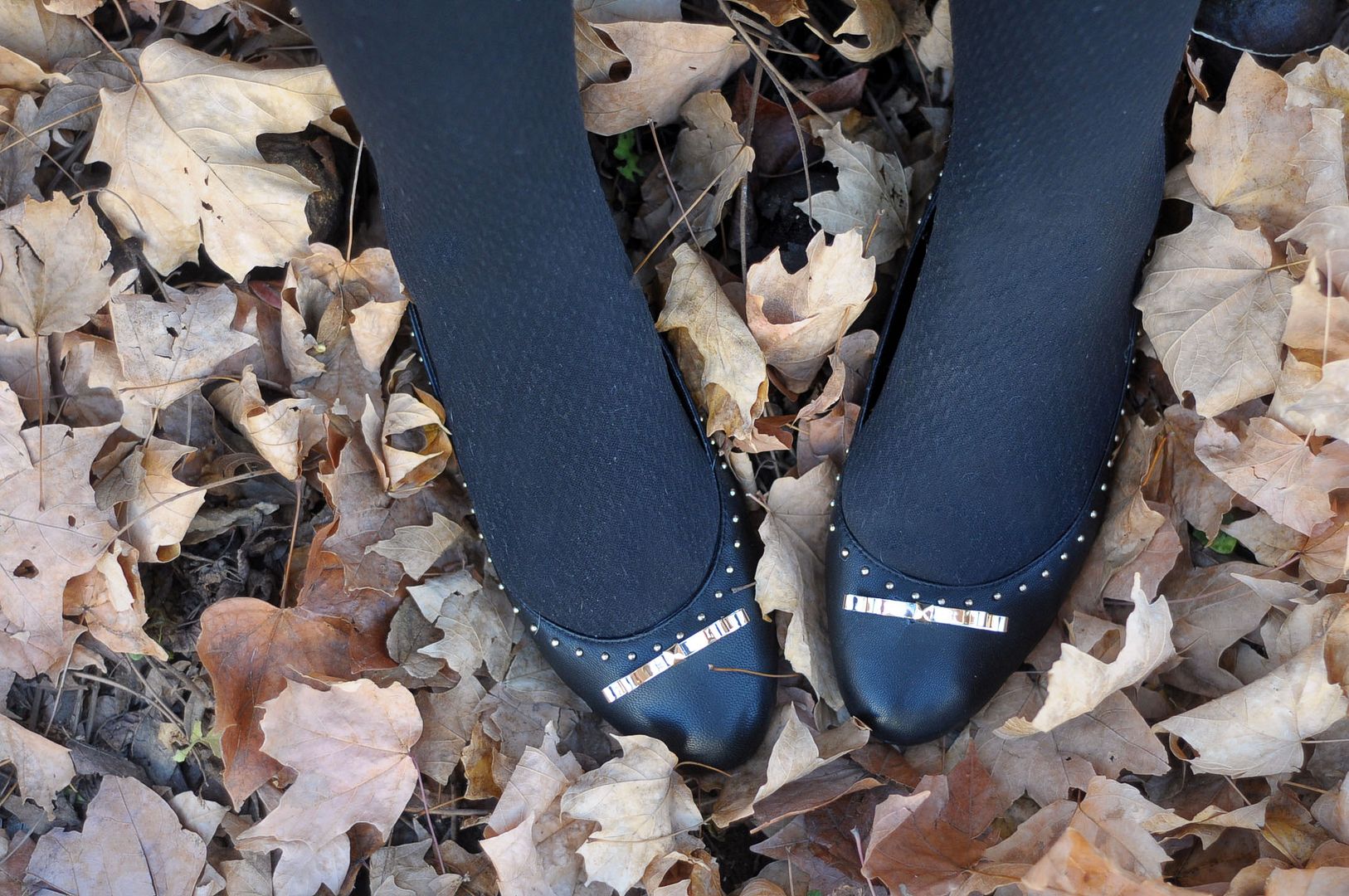 Today I plan on listening to New Found Glory and Blink 182 all day! (Anyone else see them on tour together in ~2002? Yeah, I was 14 but my mom took me (coolest mom ever) and it was amazing.) Nothing gets between me and my old school pop-punk. Not sure I'll get any work done between all of the singing and chair dancin' I'll be doing. Wish me luck!
Dress c/o LuLu*s (last worn here!)
Lace collar cardigan c/o SheInside
Walgreens tights (50 cents! Thanks Maya!)
Triangle brooch c/o Romwe
Triangle necklace gift from Moorea Seal
Forever 21 bracelets
Charming Charlie purse
Taia flats c/o ShoeMint