This past weekend was one of those "emotionally draining but still kind of great" weekends. Friday morning we set out to a Sip 'N Shop pop up event we were putting on with a few other local shops in East Nashville. It was freezing! We didn't want to set up in full force because we'd only be there for 4 hours due to a prior photoshoot we had booked, so we did a half-set up and hunkered down for a few hours. There were people, and we made some sales (and met some blog readers!), but it was very underwhelming. We had higher hopes for Saturday for sure. We packed up and towed Honeybean home, then went and shot a super cute family at Sevier Park. I don't even remember what we did after that, but I know I lacked all sorts of productivity! haha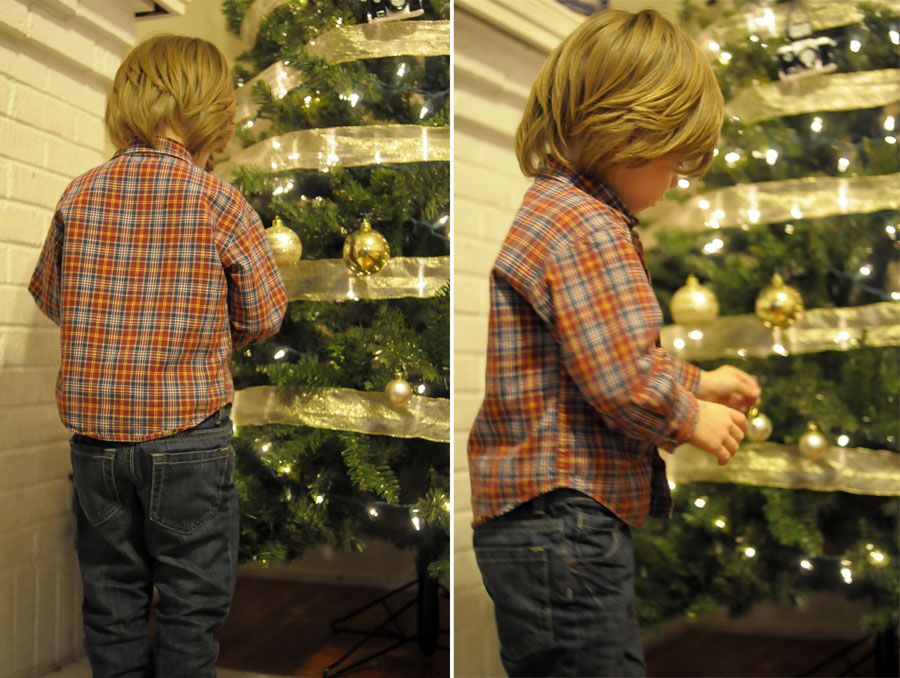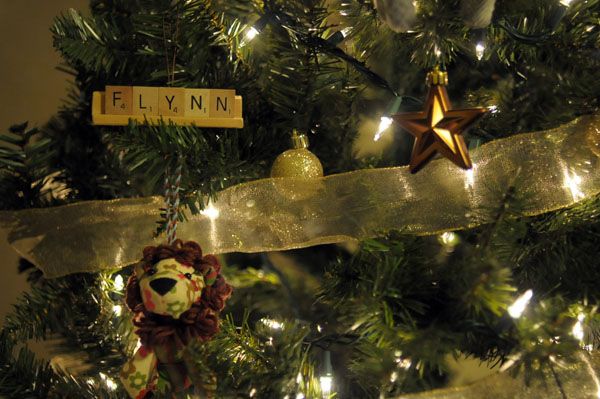 On Saturday morning we woke up and got ready to pull Honeybean back out for the second half of the Sip 'N Shop event. We pulled her out to the road but kept feeling a "thump". Mike hopped out of the car to inspect and saw we had a flat tire. Awesome. We didn't have a spare or Fix A Flat but we he went out and tried to remedy it. To no avail. Seems we picked up some nails on our trek to or from Friday's event. Crossing our fingers we get that bad boy situated before this Saturday because that's a huge event for us. We ended up having to skip Small Business Saturday (wahhhh!) but tried to make the best of it regardless. Toby went to visit with his grandparents for a few hours so Mike and I spent the day together. We went out on a little lunch date, stocked up on shop supplies and display items, popped into a few shops and picked out a few gifts for Toby's birthday and Christmas and even some gifts for other folks on our list. After we picked Toby up we decided it'd be fun to decorate the Christmas tree together. Toby had a blast! He was quite good at it, too. You know, minus bunching them up on the same branch at the very bottom of the tree haha I think we're all very happy with the outcome of our tree. Our living room doesn't really have a great place for it, but it worked out just fine.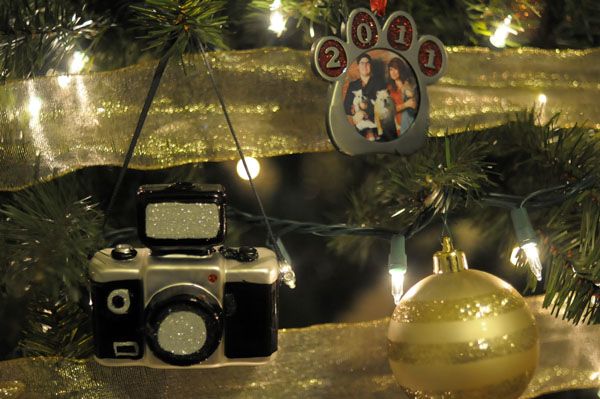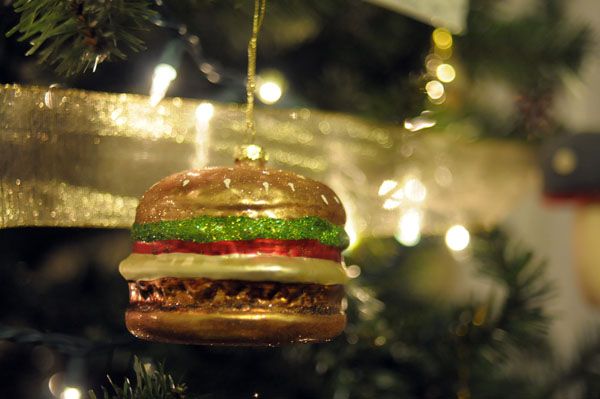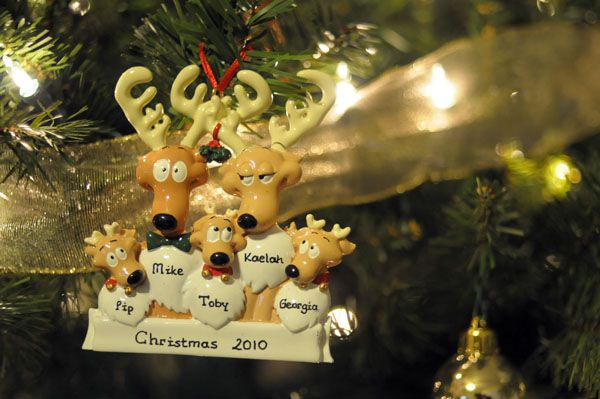 Sunday was a day of cleaning! Oh boy, cleaning. Our house needed it since all we've been doing lately is rotating Honeybean product, painting and shipping wooden signs, and trying to prepare for another Kaelah's Closet cleanout. We bleached our comforter in the bathtub (dog slobber. Ugh!), washed a million loads of laundry, sorted several bags to toss, donate or store, etc. Our house looks like a home again haha Afterwards we headed out on some family errands. We took advantage of some sales around town and picked up some new clothes for each of us. We ended the day with a quick pop into Costco and that was that. We came home, ate homemade chili and set up "camp night" (Fort Flynn!) for Toby while we all watched Ice Age together and I painted signs.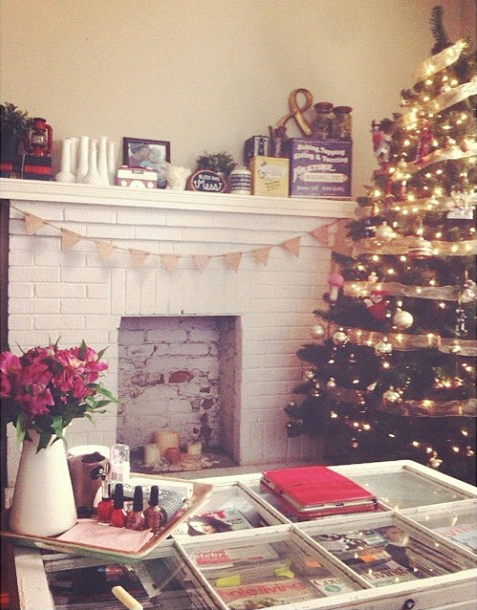 Overall I felt like I took a few hits as a small business owner this past weekend. Some of my own doing, some out of pure misfortune, and some out of the disrespect of others. I think it was a trying kind of weekend on that front. Luckily Mike and I talk about these things almost daily so we're always reassessing our stance and our "plan of attack" for the future. Sounds so vague but I'm not sure how to otherwise put it! haha
Today is for responding to loads of emails, sorting my closet and office, and working on some more product for Honeybean this weekend. And lots and lots of packing and shipping at the post office. It wouldn't be Monday without the post office, right?!
Just a heads up on a few things!
The wood bunting above will be making it's debut at Porter Flea on Saturday! I'm happy to fill any orders via email if you'd like to nab one.
They're 10 pennants long, and 10'. You can adjust the width between the pennants yourself (ours is adjusted to 6' wide!)
They're $15 + $2 shipping. I also still have some signs up for grabs that are guaranteed by Christmas!
Seriously, get your orders in quick and I can have them done by the end of the week!
The Cyber Monday discount on sponsorships also ends tonight at midnight! 20% off ANY size sidebar ad (including XL/Featured!)
. Email kaelahbee@gmail.com if you'd like to snag any one of these dealios! Happy Monday!
PS; Don't forget to get your entries in for the
Shoe Mint giveaway
! 3 winners will get a pair of shoes of their choice! (I added an extra way to enter, too!)