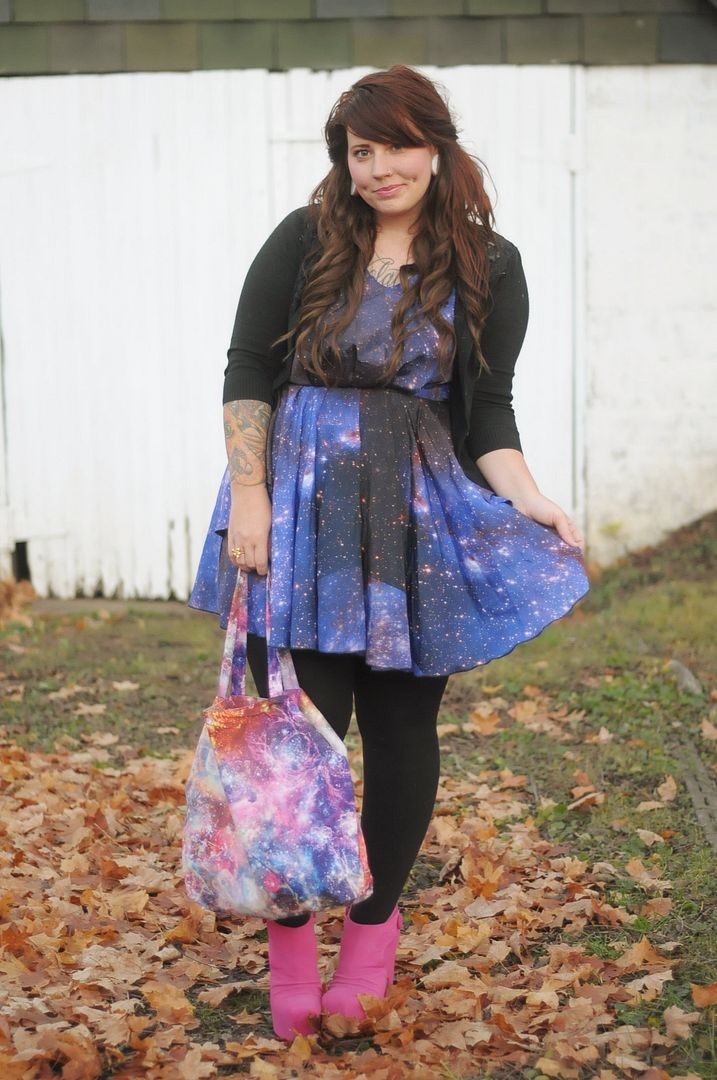 Is this outfit ridiculous or is it maybe just
ridiculous?
I've had
this dress
for a while now but it's so short and wispy that I wouldn't dare wear it without tights. I've had a few of those experiences and they were not fun haha I wish I could have shown the back of this dress because it's actually really neat. The way the four straps come down and then tie across. Maybe next time? I freed my
Jeffrey Campbell "What" shoes
from the confines of their dusty cubby in my office and decided to prance around in them. I actually wore them with a different dress/outfit a few weeks ago but upon looking at the pictures I deemed the dress
totally
unflattering (moreso than usual) and vowed to promptly toss that dress in the Kaelah's Closet pile. Live and learn. I went a little crazy with the nebula - on - nebula outfit but paired with the pink shoes I think it's just the right shade of crazy. Maybe I'm alone in this?! It did garner a few stares as I perused the aisles of Goodwill...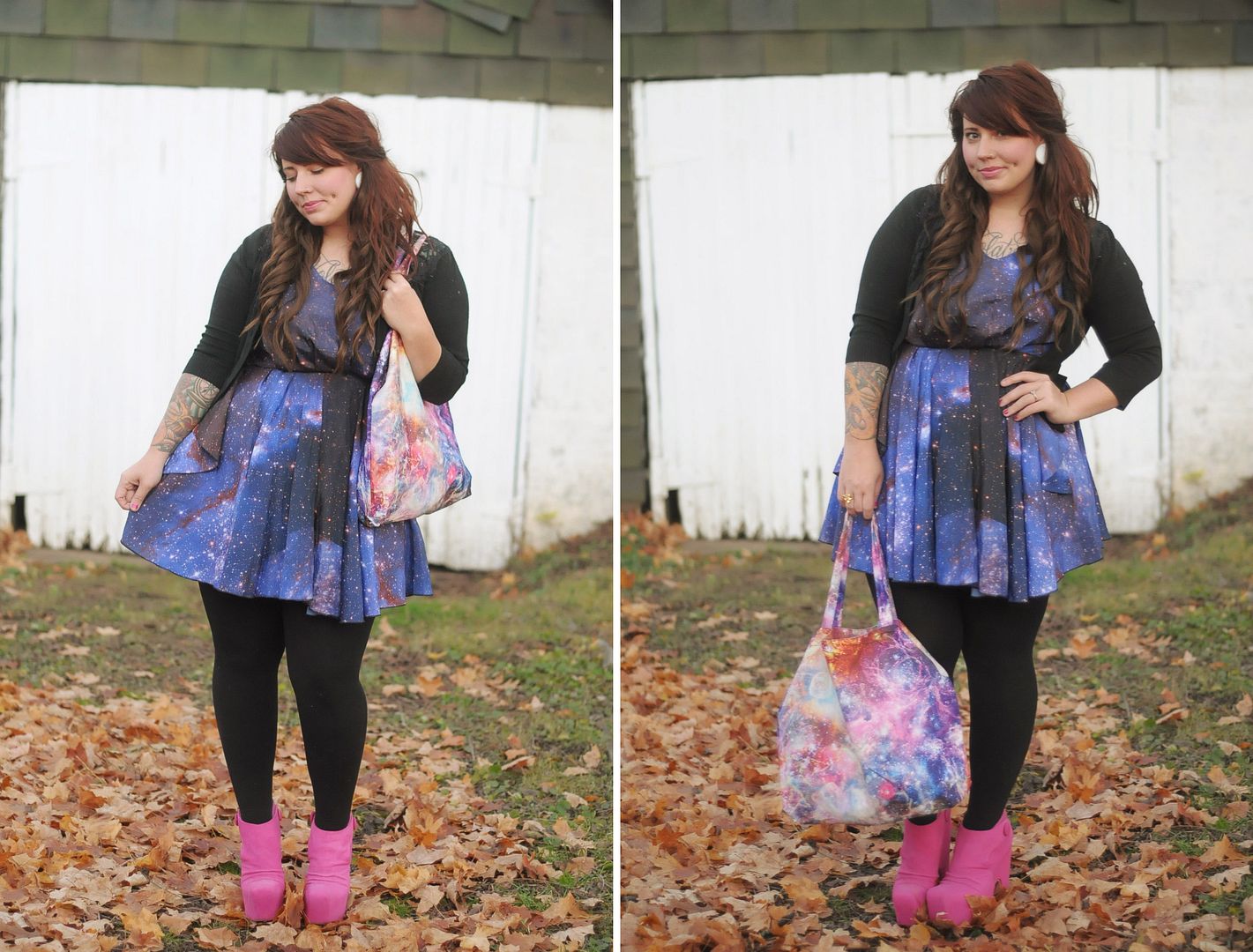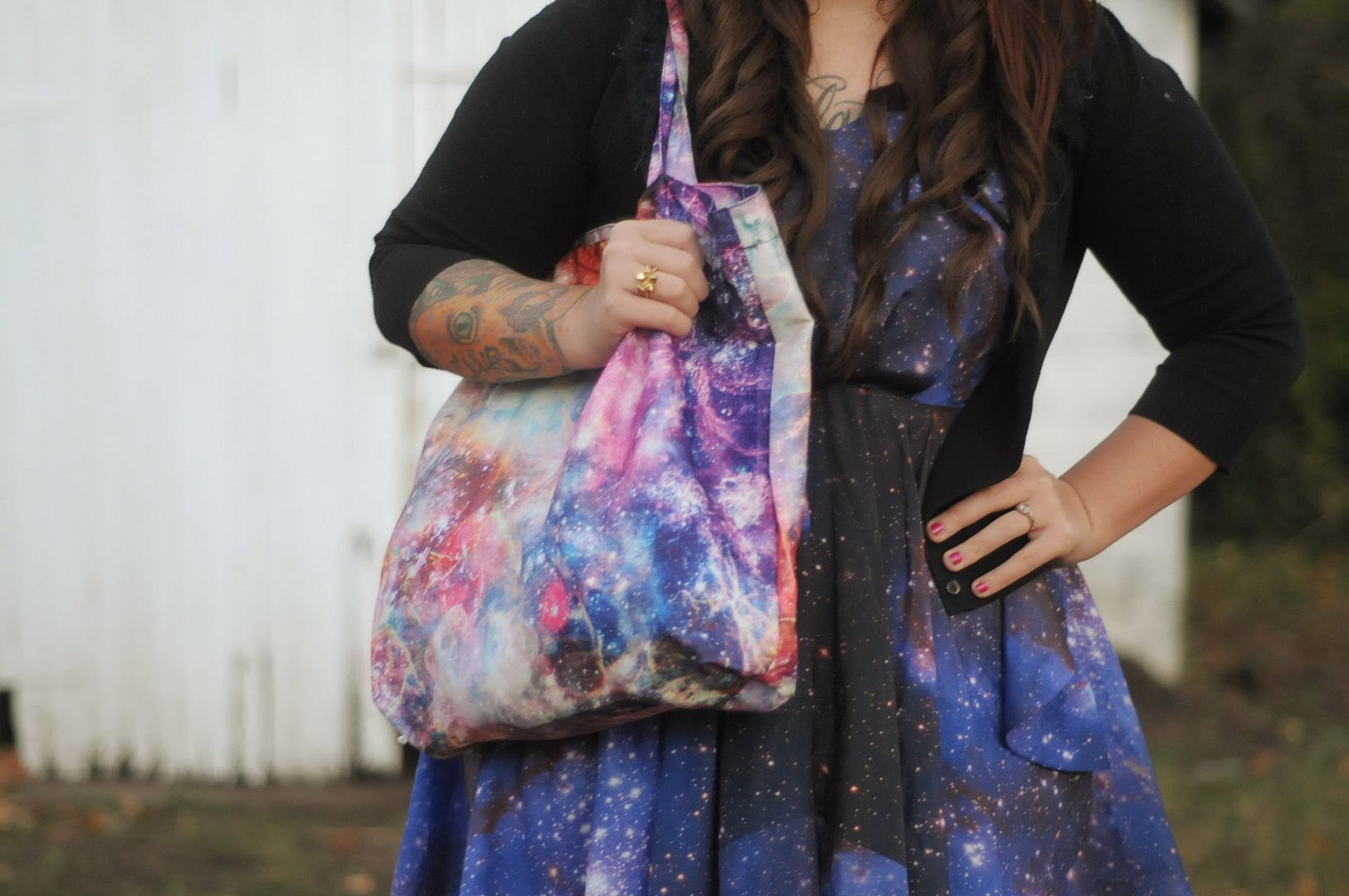 This week has been a productive/fun one thus far. I've managed to get a lot of work done, dozens of orders out the door and into the mail, and I've really been dreaming up my "resolutions" for the new year. On Tuesday I headed over to The Stone Fox to meet up with some blogger ladies (like I had mentioned earlier this week) and it was so great. I met so many rad gals that I only knew behind a computer, and several new ladies, too! We dreamt up a cocktail party for December and talked about how it should be a regular thing (theme parties!). Hopefully it pans out :) I'll have to do a little round up of all the Nashville ladies soon. It'd be fun to introduce you to some new reads! For now you can totes peek a few of my favorite Music City gals who were there Tuesday:
Elle
(duh!),
Lauren T
, and
Lauren W
! Hopefully there's a girls night/slumber party in our future!
On Wednesday I volunteered our little fam to help our friends Maya and Justin move. We headed over around 9:30am and didn't wrap up until 4pm. Luckily it wasn't strenuous labor or anything! Their new place is super cute and I'm excited to see it all decorated. Mike and I know how helpful it is to have friends volunteer to assist in moving so we paid it forward by lending a hand. They were super grateful so we'll know who to call when we start packing up! :P Thursday doesn't deserve much recognition because I only took my pajamas off long enough to take a bath (Ugh, I know... I dropped the ball yesterday!) but I did get some work done so that's good haha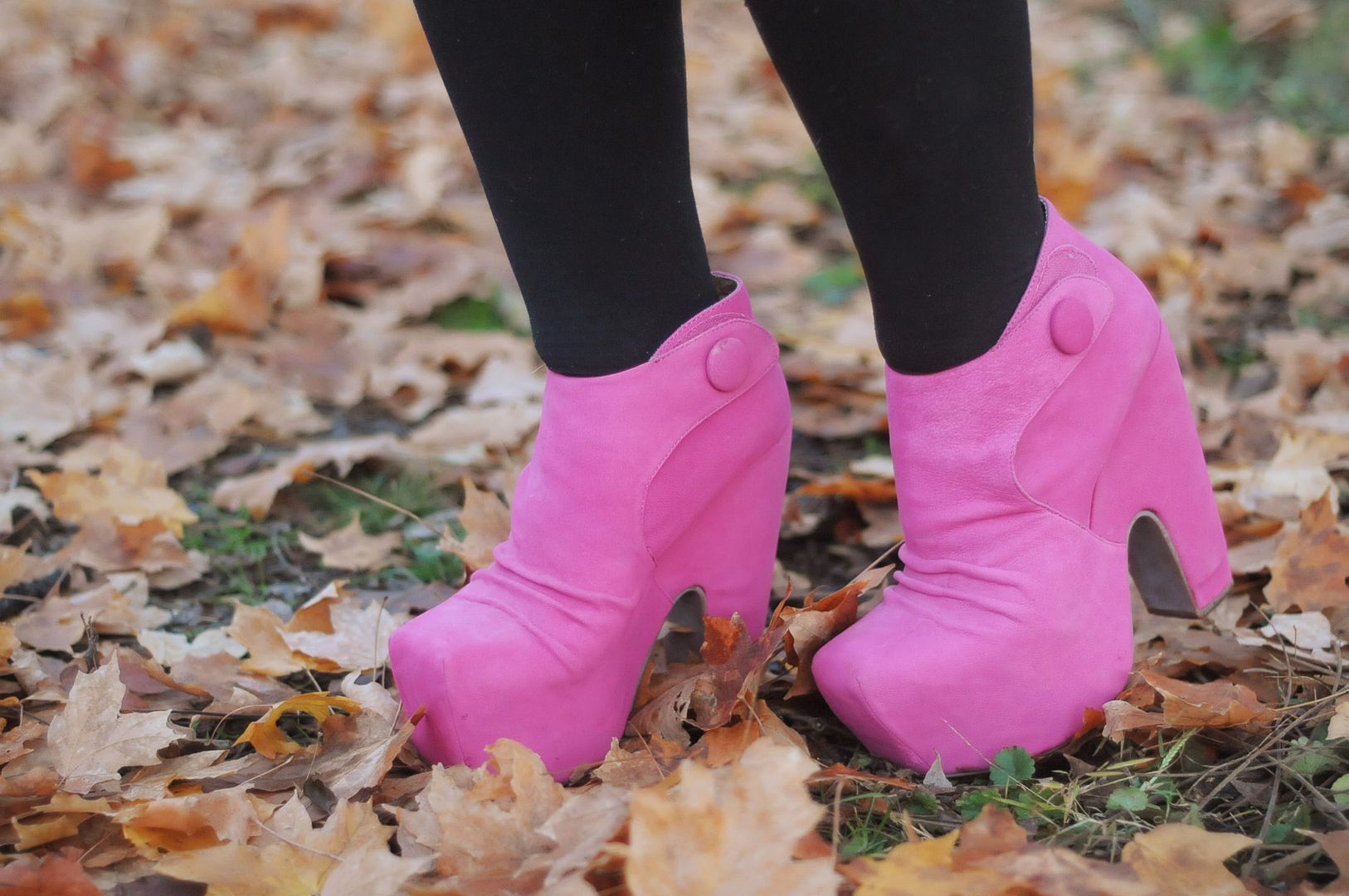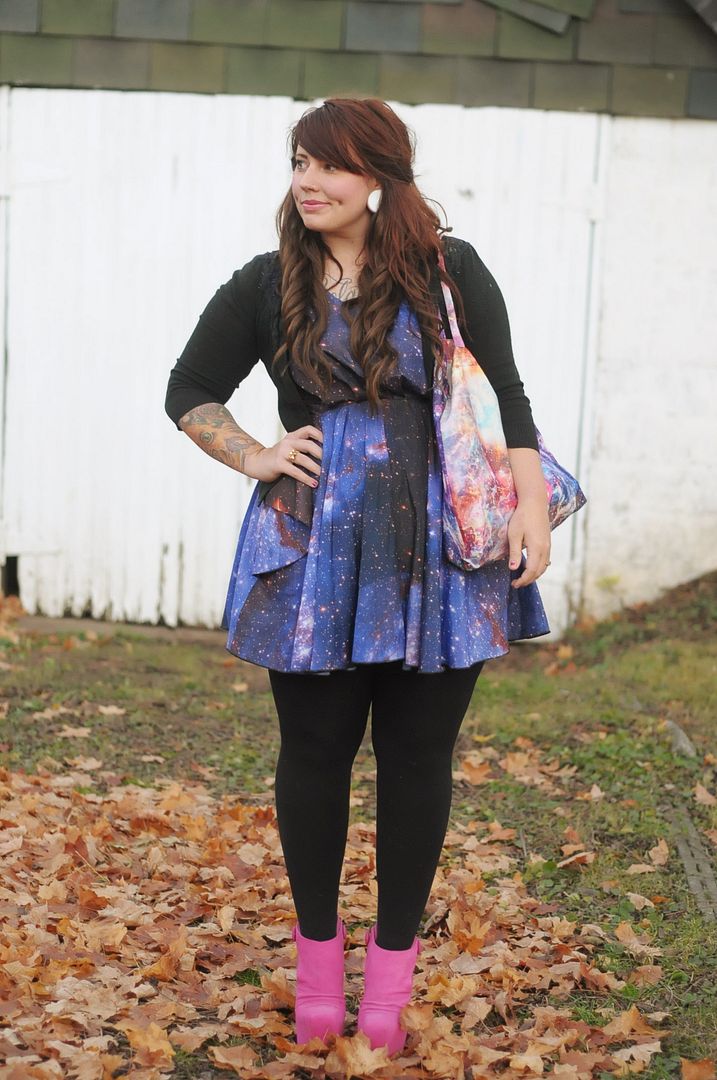 We just got a few rolls of film back from our photo lab and
oh my stars
we are excited. We shot an engagement shoot + a family shoot the other weekend and it felt like the film made it back in record time. I'll be spending part of today going through them, making diptychs and delivering them to our clients. Then I get to work more for a website client, followed by preparing for a 6-month/newlywed shoot we booked for the weekend. It's a sunrise session so I'm going to have to make sure I go to bed at a decent time! We'll be updating the
Him + Honey site
with some new sessions so take a peek if you can. We also got our honeymoon/Mexico film back from the lab so I'll work up a post or two with those images! They bring back memories of warmth and sun, but the truth is it was sticky/sweaty heat the whole time. Even so, I'd go back in a heartbeat! Our honeymoon was truly a dream trip!
Hope you have a great Friday, y'all.
Nebula dress c/o Romwe
Charlotte Russe cardigan
Target tights
Nebula tote c/o Romwe
Galaxy ring gift from Moorea Seal
Jeffrey Campbell "What" shoes