Yesterday was a busy day for our little family. We woke up and got Toby ready to go visit his grandparents for a few hours, then we met up with my parents at an RV dealership. My parents have been searching for a new motorhome to upgrade their pull-behind to for the past few months and they were pretty sure they were ready to make the purchase yesterday. They decided to go look at 2 more before making the call and I'm so glad they did! We all fell in love with the first one we looked at and after a long test drive and some chatting, they bought it! Mike and I were especially excited because obviously we'll benefit from their RV purchase haha My parents are super into camping, roadtrips, weekends at the river, etc and I cannot wait until Spring so we can take that baby out! I never realized how cool RVs were until yesterday. Now I feel like I'm way into them and will want to look at all kinds. This thing is a beast at like 37" with 2 slide outs. Seriously, I'm just so excited and I can't wait to go camping!
This is Mike's "Excited we just bought an RV" dance (you know, except we didn't buy an RV... haha! We just get to benefit from someone else buying it!)
After signing some papers and getting that all sorted we went and ate some delicious BBQ and shopped around for a bit. So many cute Christmas ornaments are out right now! Anyway, before we knew it we had wasted away the 5 hours of Toby's visit so we headed over to pick him up and surprise him with Grandma + Pawpaw (my parents). We loaded up in my parents' car and headed over to Opry Mills mall where we waited an hour for a table at Rainforest Cafe (at 6pm!haha). Toby loved it. He was super into the interactive animals (except the snake. He didn't want anything to do with that) and his grilled cheese.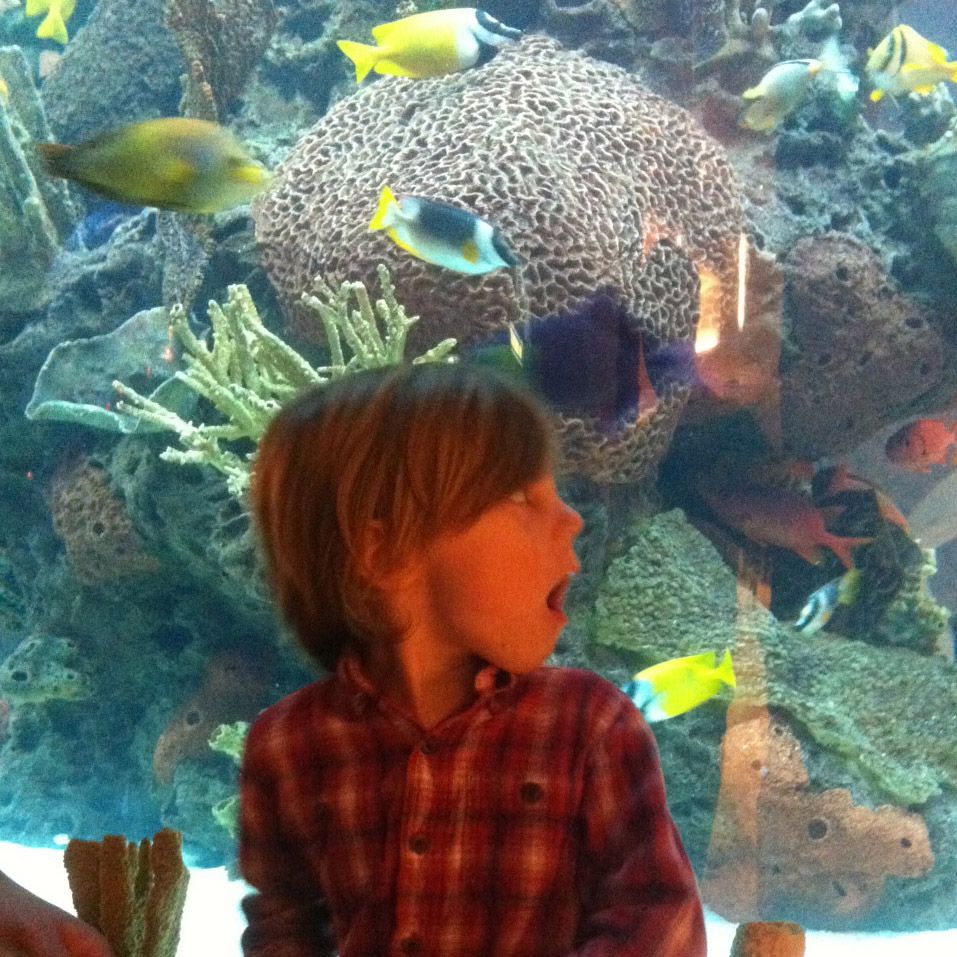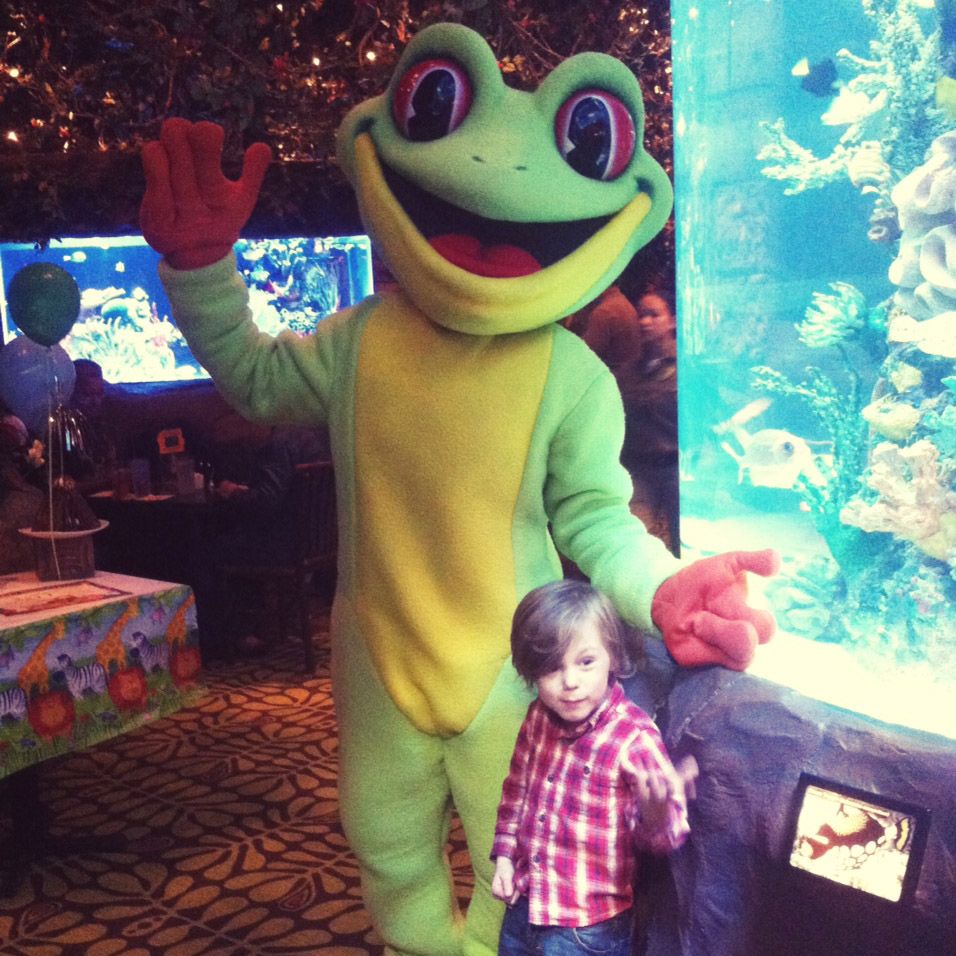 When we finished up finally we headed back to the car and drove over to Jellystone RV park where they were having the big Christmas light show. It's one of those huge light shows where it's set to music on the radio. I had my doubts about how cool it would be but it was actually really awesome. It took forever to go through the whole thing but we all loved it. It ended at a big tent that had a kid's playzone + rides. Toby had entirely too much fun going up and down the inflatable rides, and riding the train. He got on the (very mini) ferris wheel with such excitement but the second that thing started to wobble he was screaming to get off. Poor guy. I was the same way when I was little haha He went back to the inflatable bits while Mike decided to get on one of those big elastic jumpy things with the trampoline underneath. Spider-jump? I don't know, but he was all about it. He even whipped out some backflips! By the time he got off of the ride we were all tuckered out and ready to go home. 10pm snuck up on us quick so we put little man to bed, watched a few episodes of Parenthood (we love it!) and then called it a night. Overall I'd say it was a pretty successful day with our family. We had tons of fun and I think Sunday is for relaxing.
Hope you've had a lovely weekend thus far!