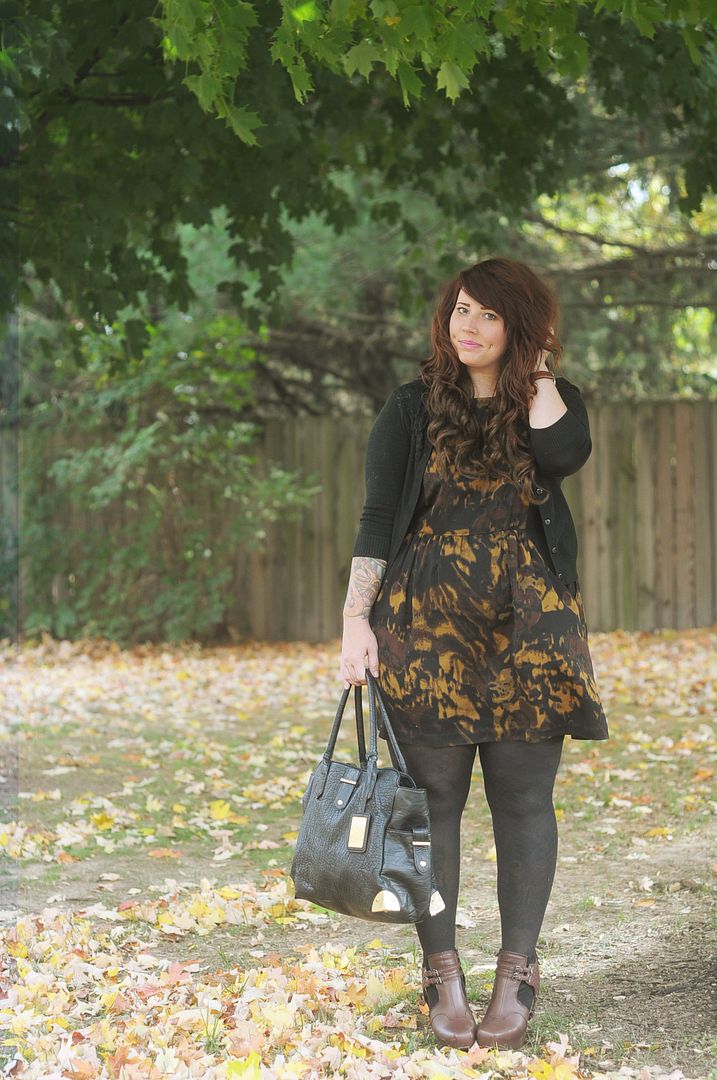 These Autumn days have come with some pretty ridiculous wind lately. Shooting these outfit photos proved to be a bit more difficult than usual. Not only was my dress blowing in the breeze, but my hair wouldn't stay out of my face, leaves kept sticking to me and
it was a freezing wind!
haha Late Autumn/Winter outfits get hard to photograph thanks to the chill. I'm reluctant to toss my coat or jacket, and let's face it, they normally don't match anything else I'm wearing. Anyway, I hadn't worn this dress since
last Autumn
, so I felt it was high time I pranced around in it. (And
look how red my hair was
! Goodness gracious.) I really didn't think I owned this much black apparel, but I guess I can surprise myself sometimes. I decided to pair this outfit with my
Sam Edelman "Zoe" boots
which I've had for a little bit over a year (and never worn. Shame on me!) I know they're "~sooo 2011" but I love these shoes. They look totally impractical but they're actually not that bad. But I did make the mistake of going grocery shopping in them and well, I don't really recommend that.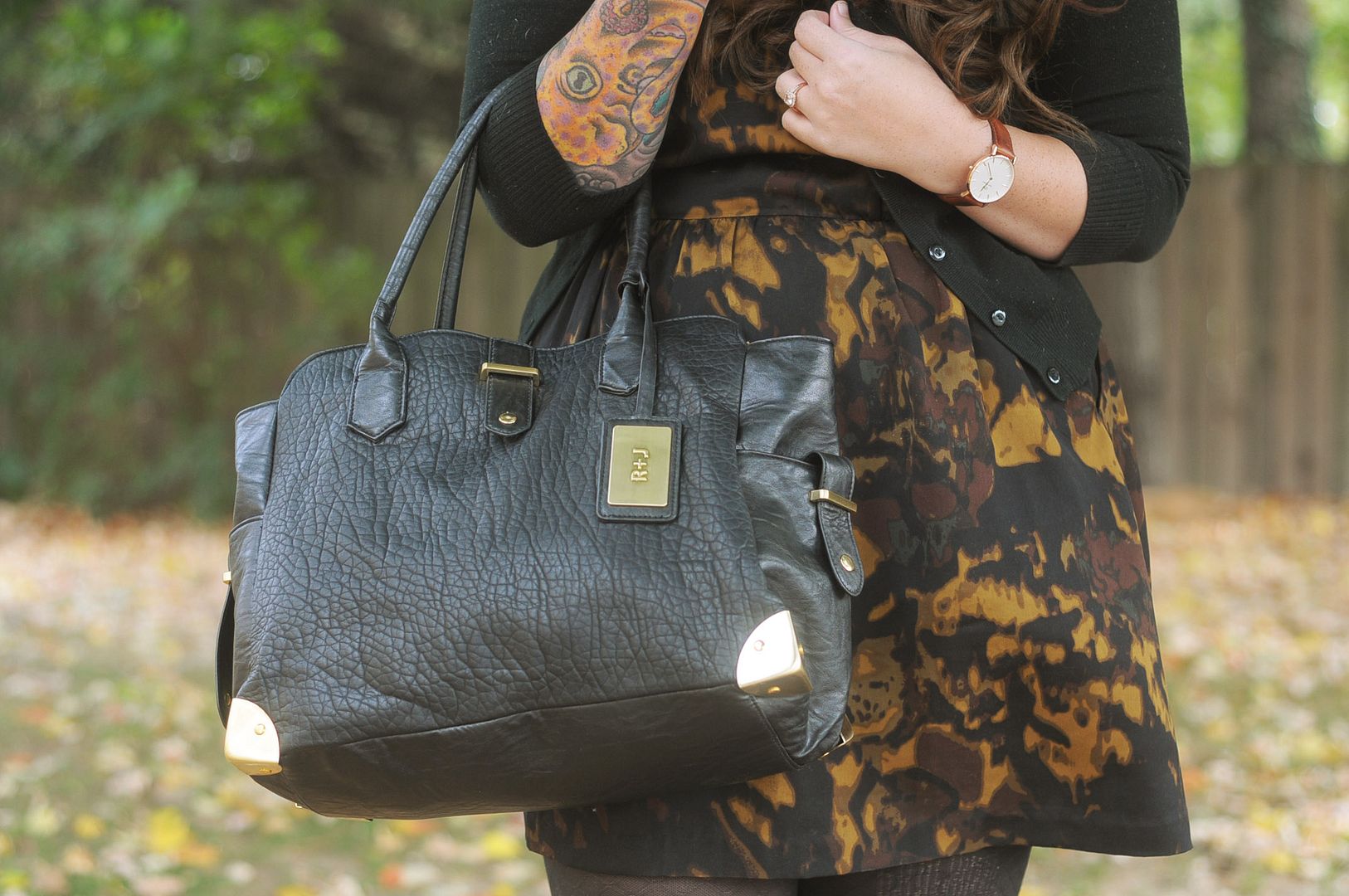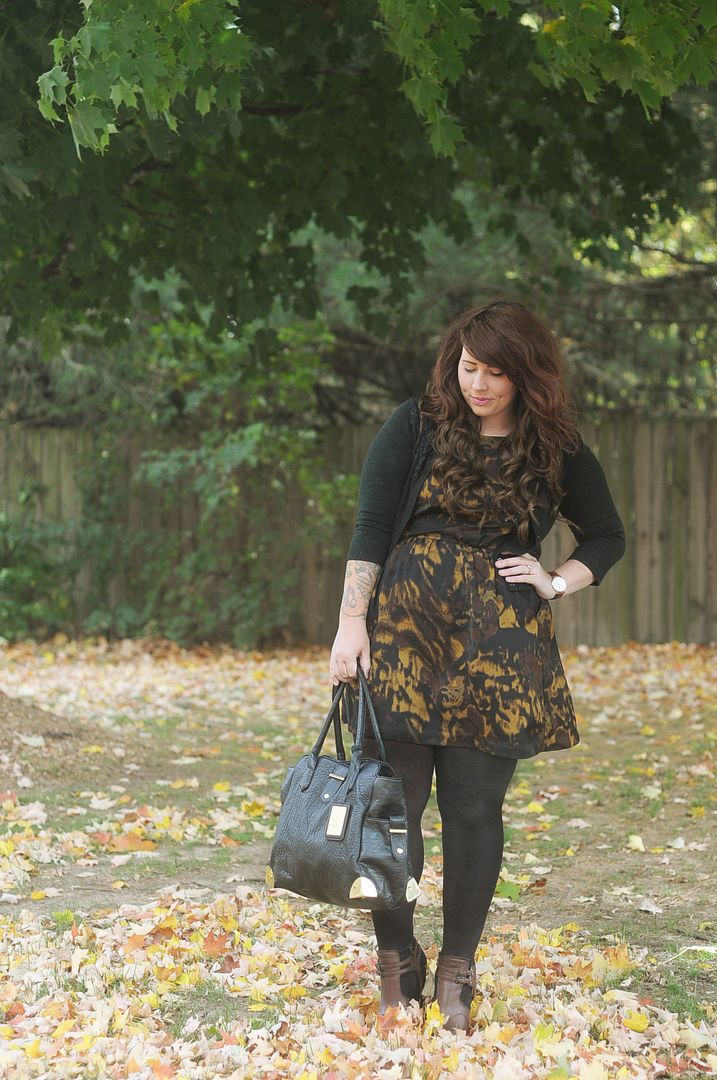 My R+J bag that I snagged from Fab makes a great carryall purse. I can't even begin to explain to you how much junk is crammed down in there. I know I'm not alone in "everything
including
the kitchen sink" purses but I've been doing really really good about carrying only the necessities. Don't judge me on this one! I know this will make me sound silly, but I feel like such an adult when I wear a watch. There's just something undeniably "responsible" to me about wearing one.
This Daniel Wellington piece
is no exception. The worn leather band is my favorite. Perfect finishing touch for my black on brown outfit.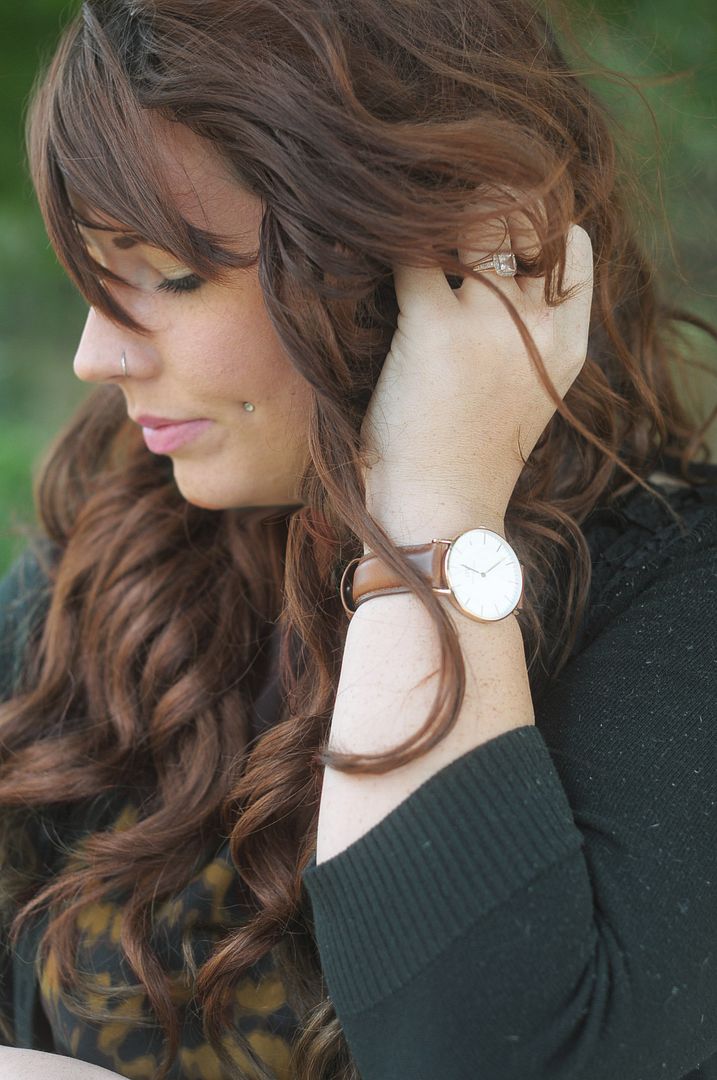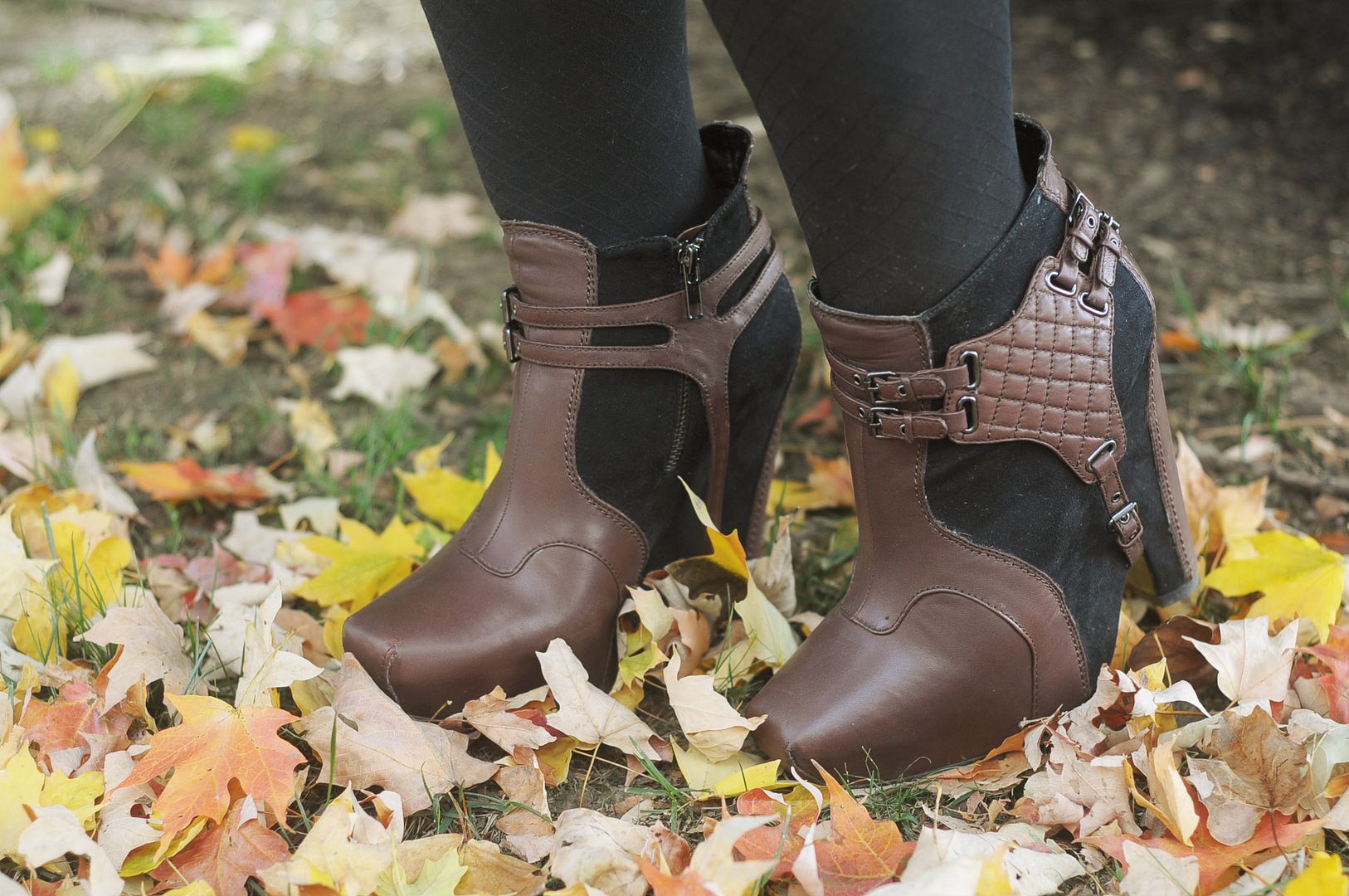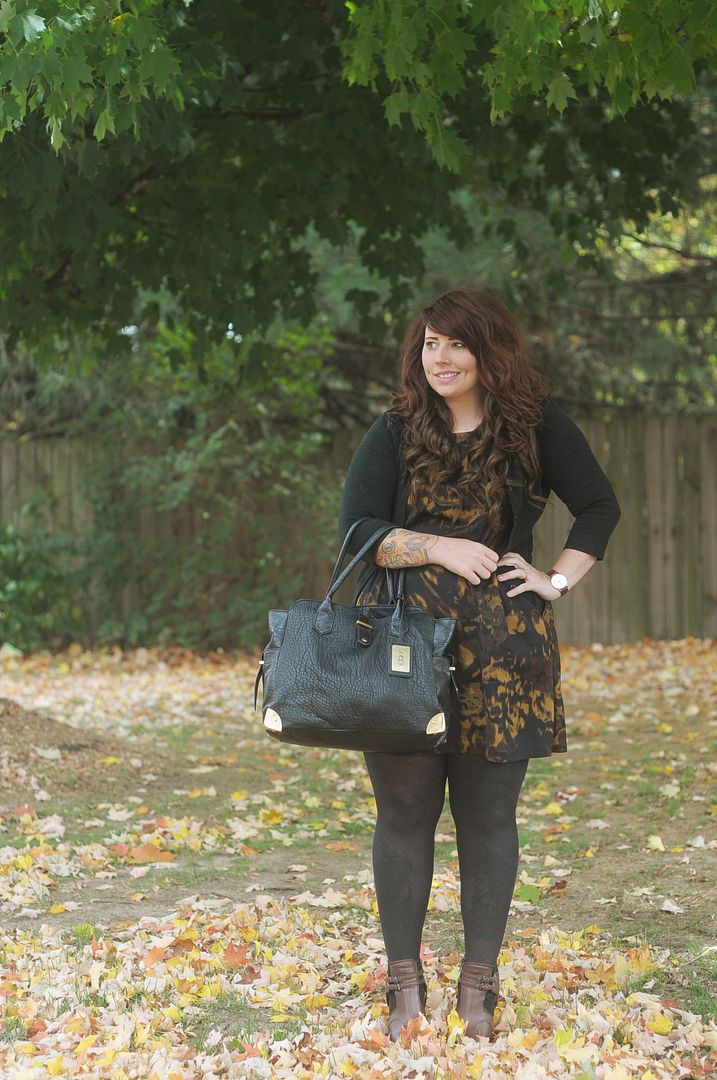 Yesterday was an exhausting day of moving stuff out of our storage unit and into our shed out back. We had SO.MUCH.STUFF. I'm hoping some friends are for sure on board for a Nashville yard sale (come buy it all please!) We're really trying to get rid of a ton of stuff and while my first Kaelah's Closet clear out was a success, I'm already organizing the next one! Follow @KaelahsCloset on Instagram if you want dibs!
Today I'm going to be painting away to fill the custom wooden sign orders placed this week. I think I may do an Etsy for them just so I can keep up and organized. I'm tickled that people like them! It totally was never my intention to make them and sell them, but hey, why not! I really like ours on display so hopefully I can do the same for someone else.
I have just one available in this batch that I'm currently doing so if you want it, email me!
(
Click here
for reference on what it is!) Then I'll work on my MIL's website, a client's blog, and finally draw out some new displays for Mike to build Honeybean. Let's hope today is as productive as I think it'll be! Happy Friday!
Urban Outfitters dress
Charlotte Russe cardigan (4+ years ago)
Target tights