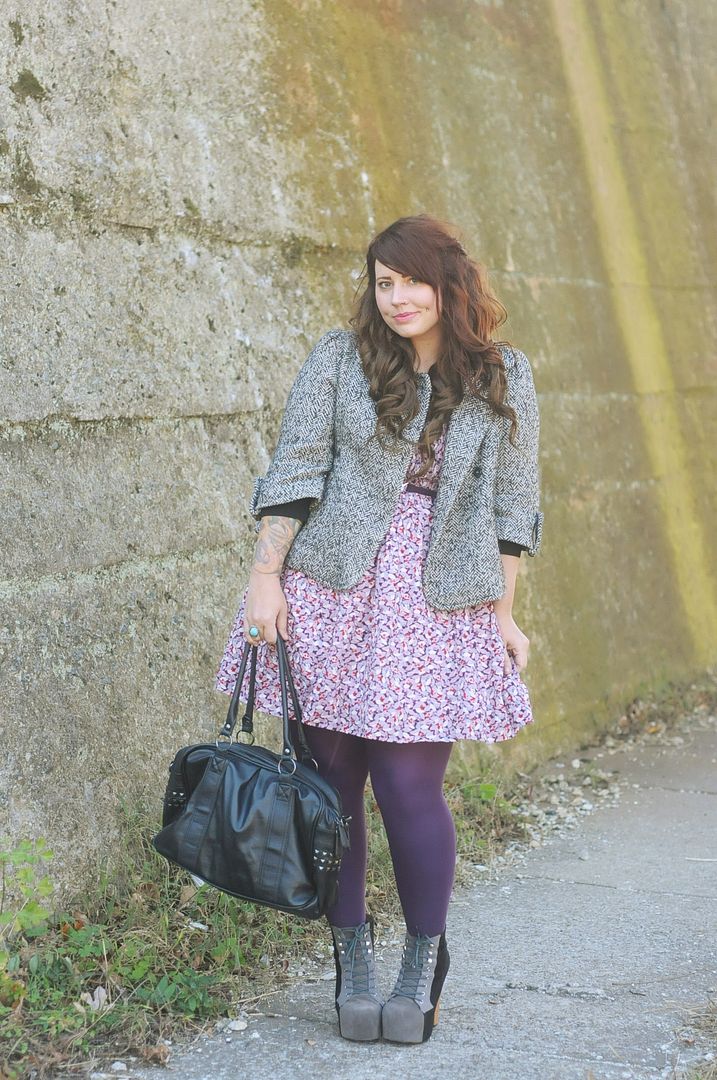 So I promise I haven't turned into a full-fledged "fashion only" blogger. It just seems to be what I have the most of. (Seriously, I even have 2 more outfits in the stockpile. Who am I?!) I've done really well about getting up and dressing myself each day. That sounds ridiculous for a 24 year old woman to say but it's true. It's so easy (and preferred!) to say in my pajamas all day while I sit at the computer and work, or do whatever it is that I need to do around the house. I don't want to face the blustery, cold air outside. Yeah yeah, Nashville doesn't get as cold as some of the places y'all live but that's why I don't live there. I live here and complain about both the heat and the cold so there's that. Anyway, on this particular day I wore purple. Yep, PURPLE! Well, purple on purple on purple actually. I can't even look at this outfit without singing "Flying Purple People Eater" in my head. Even still, I actually quite like it. I wore it with my faux-Jeffrey Campbell Litas. I've had these puppies for a full year but never felt like they matched an outfit well enough to photograph them. I decided to pair them with this ensemble and everyone in Madison seemed to love them haha Did you know that shoes make friends? Apparently so. I've also had this dress since about 2007 and I've only worn it once or twice. I still could never convince myself to get rid of it so I'm glad I didn't. Now I love it.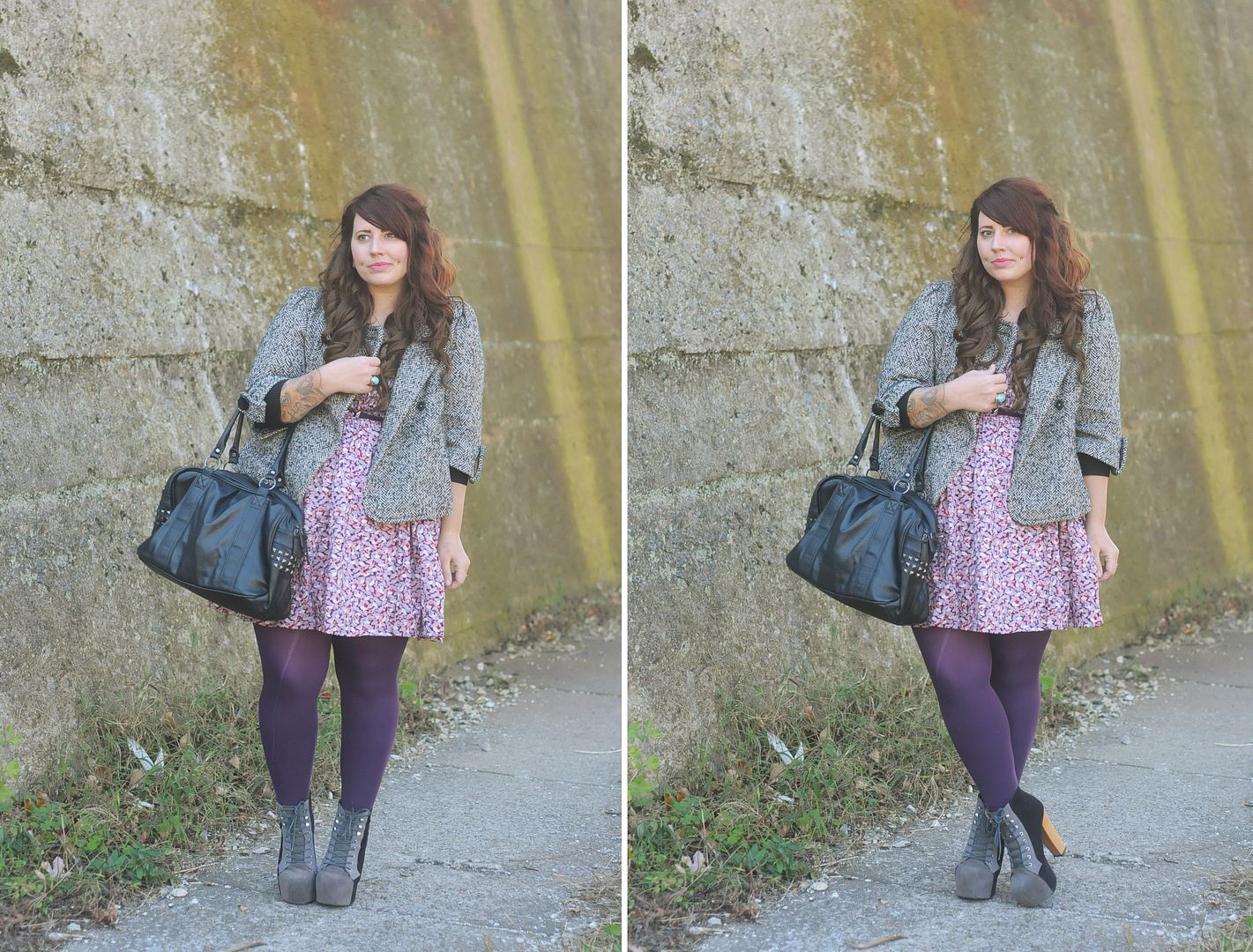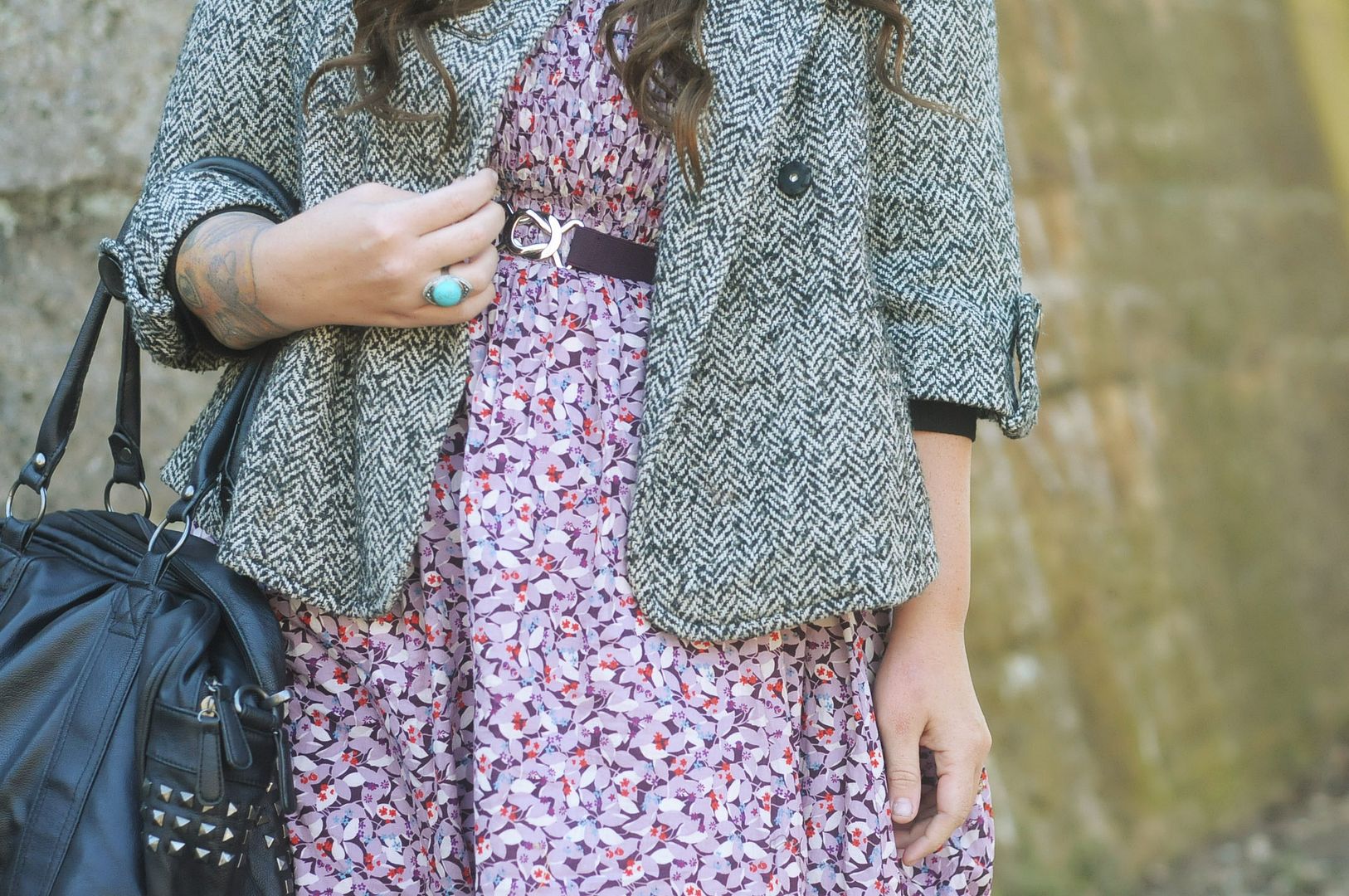 I've been thinking about my workload a lot lately and trying to really pare down on what it is I do. Remember the
ten fingers in ten pies bit
? Yeah, delicious. And if we keep with the figurative speech, I feel like a fat kid whose shirt buttons are about to burst. Satisfying, but also overwhelming. As a family we've made some sort-of-tough decisions lately and they'll come to fruition in a few months. I'm just trying to find a method to the madness that will make peace with my heart. Overkill, I know. I'm back to my "Hurry up and wait!" antics and I'm trying to remember "Live in the present!" I think our decisions will help us live more simply, and I think that's something I need to experience before I can go full-throttle in the other direction of my dreams. Make sense? Probably not? That's okay. All in due time. I promise I don't mean to speak in such veiled ways!
In working news -- we're working out displays for the new Honeybean designers we're (finally. officially!) bringing on board this week. We'll be set up a few places around East Nashville this holiday season, including vending at Porter Flea yet again! (December 1st! Please come!) I'm excited to swap out some of the merchandise and really put Mike's handyman abilities to work. We've needed a display overhaul for so long. We have so much littttle stuff. It piles up quick!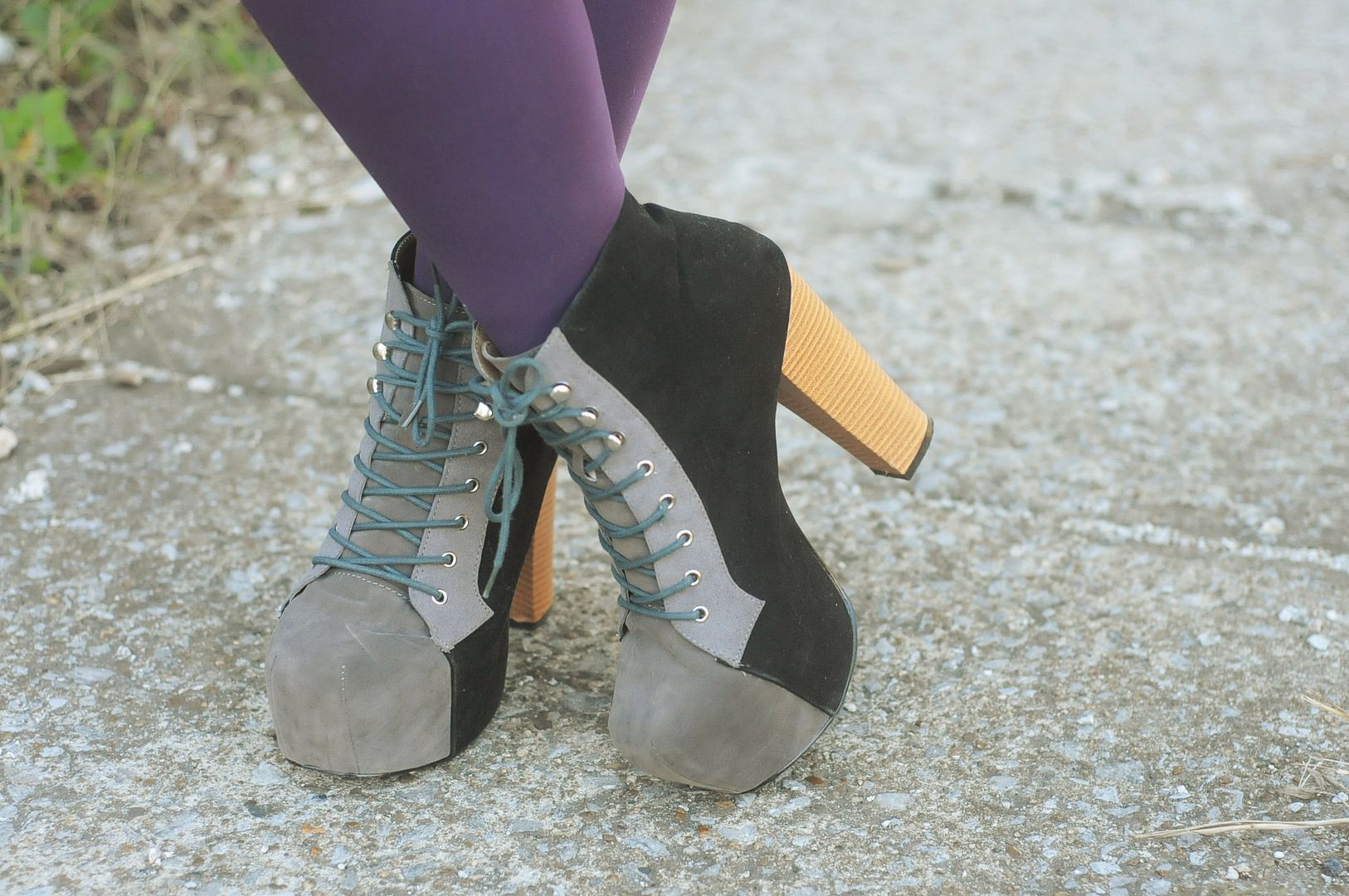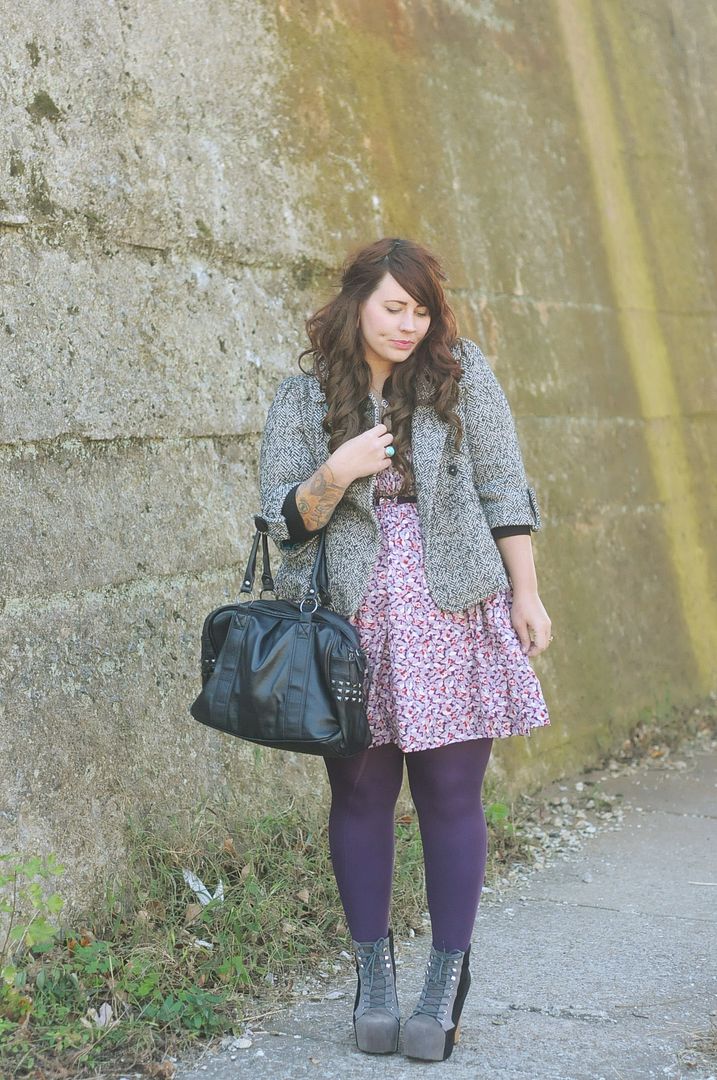 Today is for meeting deadlines, chatting + planning with other mobile shop owners in town, organizing the next Kaelah's Closet haul and scheming up what it is I'll make in the kitchen this week. Spoiler alert: the banana bread was good, but not that good, ya know? Sigh. I even burned my cinnamon rolls. I'll get there one day! Here's to hoping your Monday is rad. ;)
Target tights
Charlotte Russe cardigan (under)
Shane Co. necklace - gift from stepdad
Honeybean turquoise ring
Promise boots c/o Spotted Moth (last year)