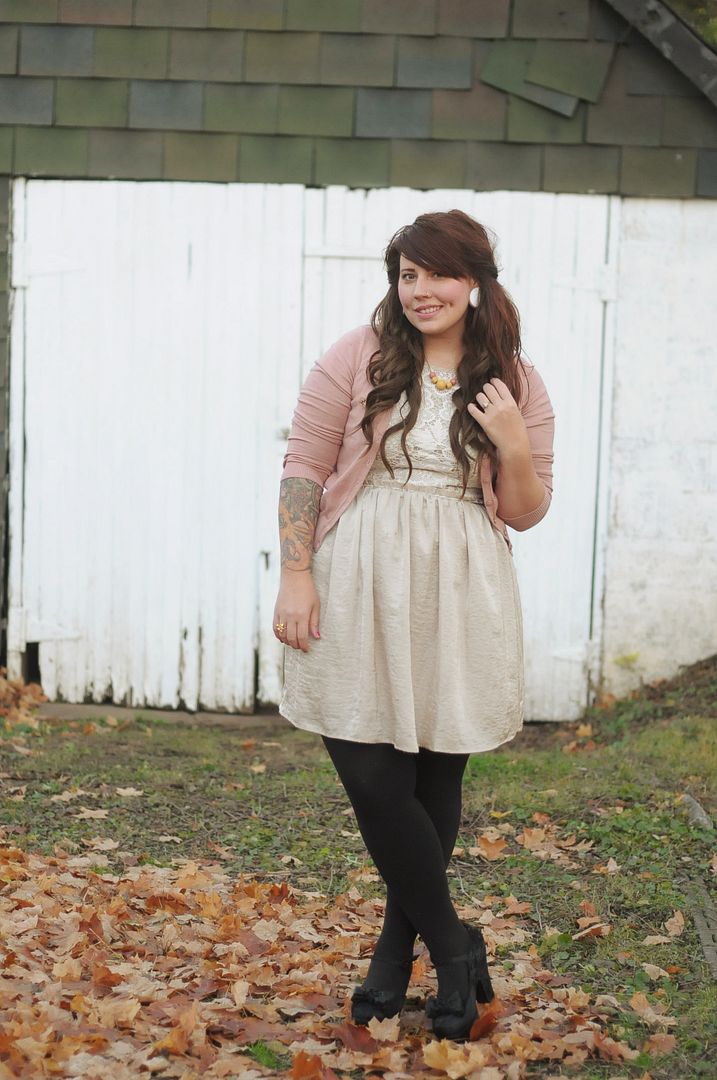 Well, this is the last of the stockpiled outfit posts that I had. Guess I better get back into the groove of dressing myself daily haha We've been preparing for Honeybean's holiday sale/fair events and leaving the house seems like a luxury. This outfit is a nice throwback to the wedding as I wore the dress to our rehearsal + rehearsal dinner. It was actually a lucky find at Kohl's one day when we were looking at suits for Mike. It was sitting all by itself at the end of a clearance rack. I was instantly drawn to the lace + ivory color so I picked it up. Lucky for me it was my size and 70% off!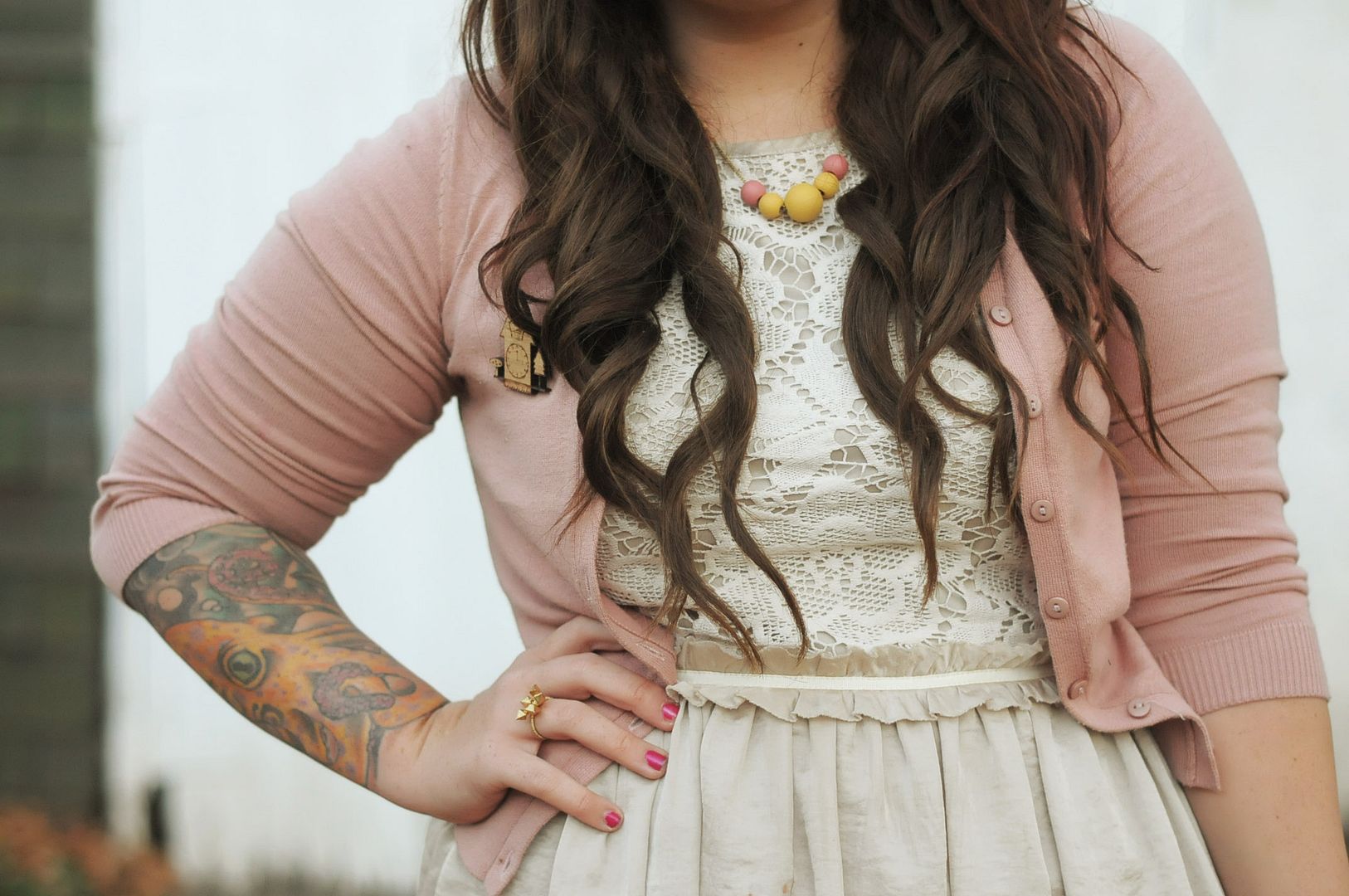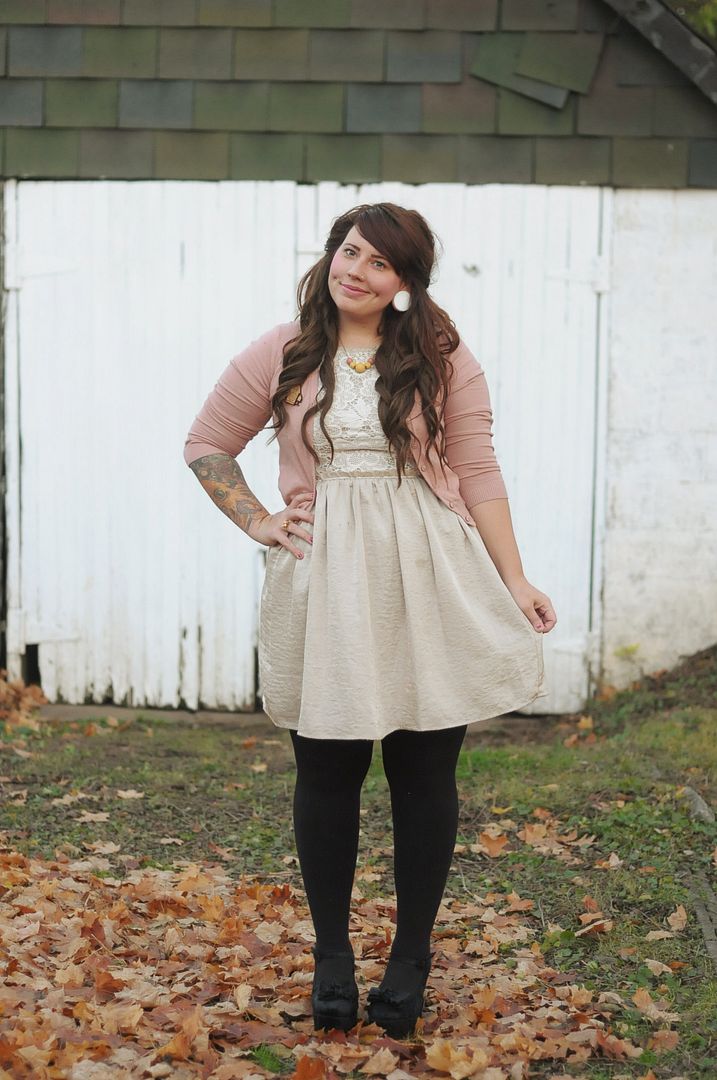 Today I'm working on blog posts for the rest of the week (including an awesome giveaway for tomorrow!) and then getting ready to head down to see our family for Thanksgiving. I have a feeling things will be pretty crazy for the next 2 weeks until we get past all of the big Honeybean events, but then I'm hoping I can kind of just relax for a little bit. I have so many projects, DIYs, recipes, and product ideas that I want to try.
I'm also working on my Christmas gifts! I started on Mike's shopping list last night and I think I'm almost done (win!). Next up is Toby and then the rest of our family. This is way better than my typical "2 days before Christmas and I haven't bought a single thing!" bit.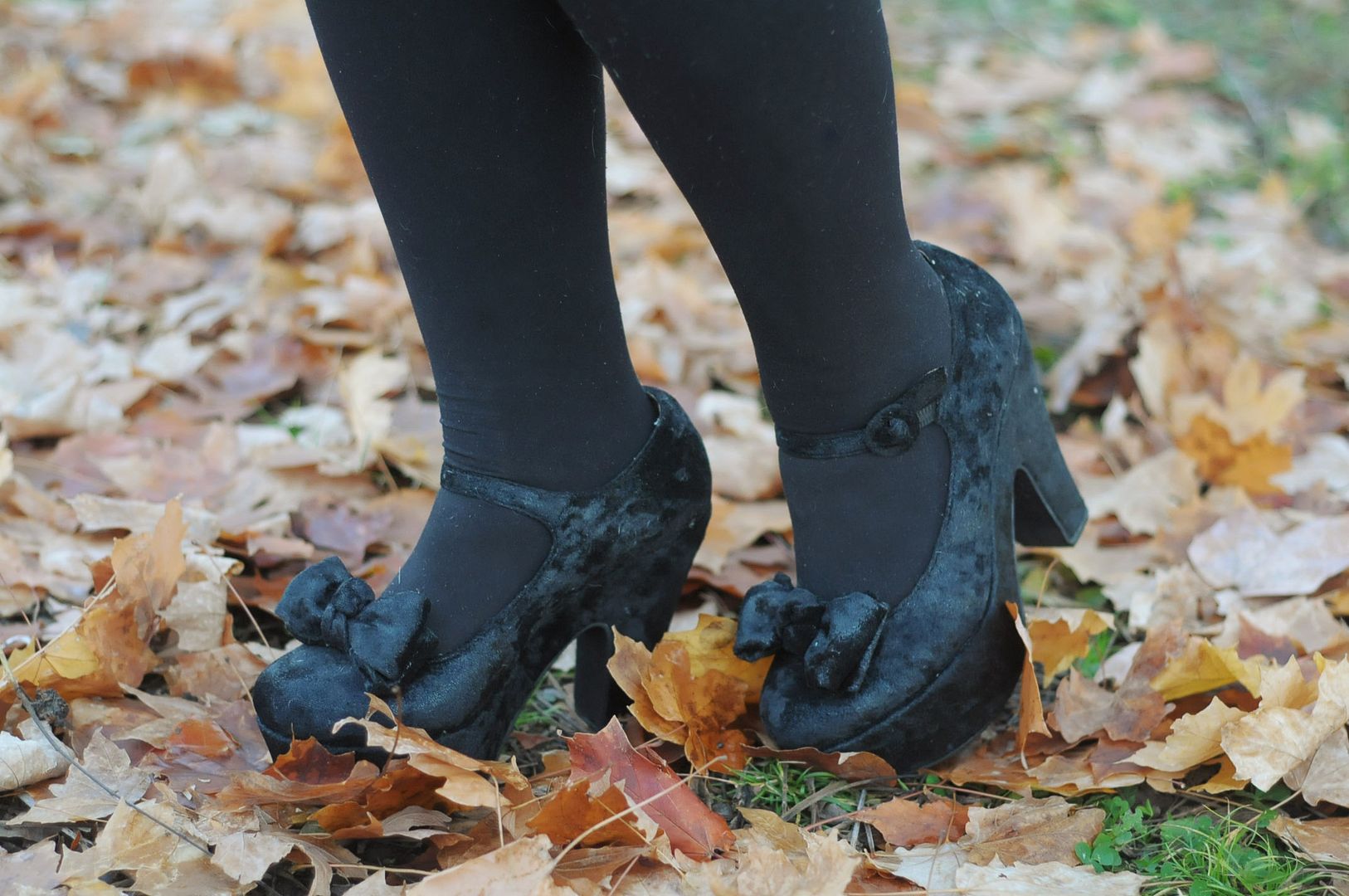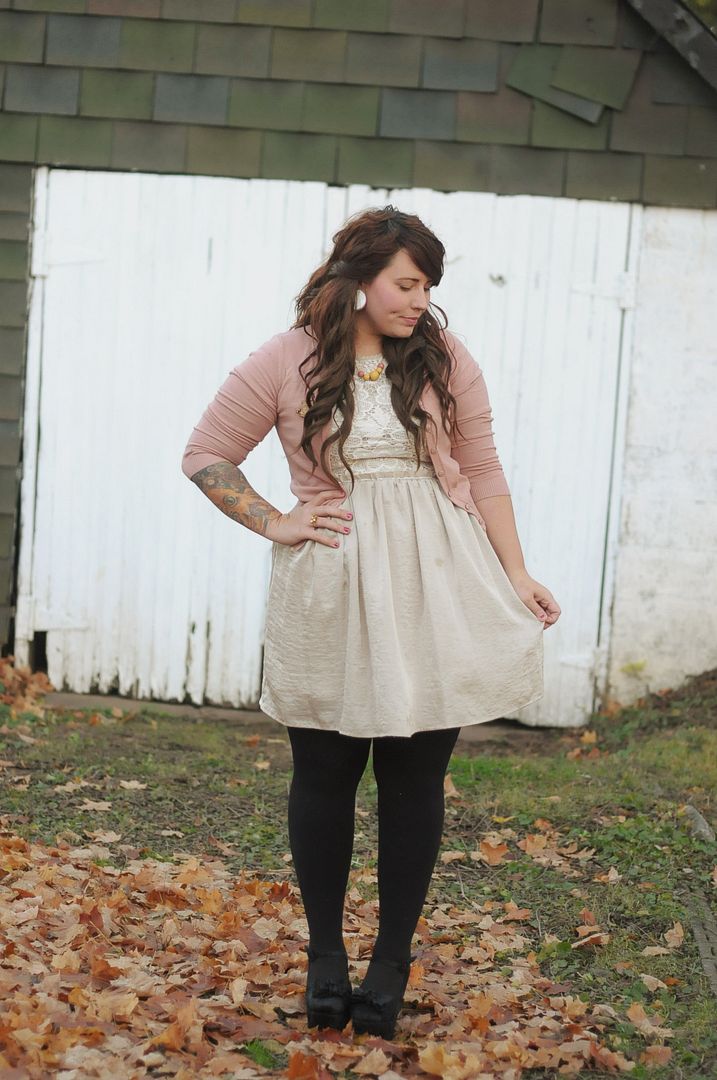 Nicole dress via Kohl's
Cardigan c/o Romwe
Hey! Caddywhompus necklace
Target tights
Galaxy ring c/o Moorea Seal
Cuckoo Clock brooch c/o Under The Shade of a Bonsai Tree
Jeffrey Campbell Wanted shoes