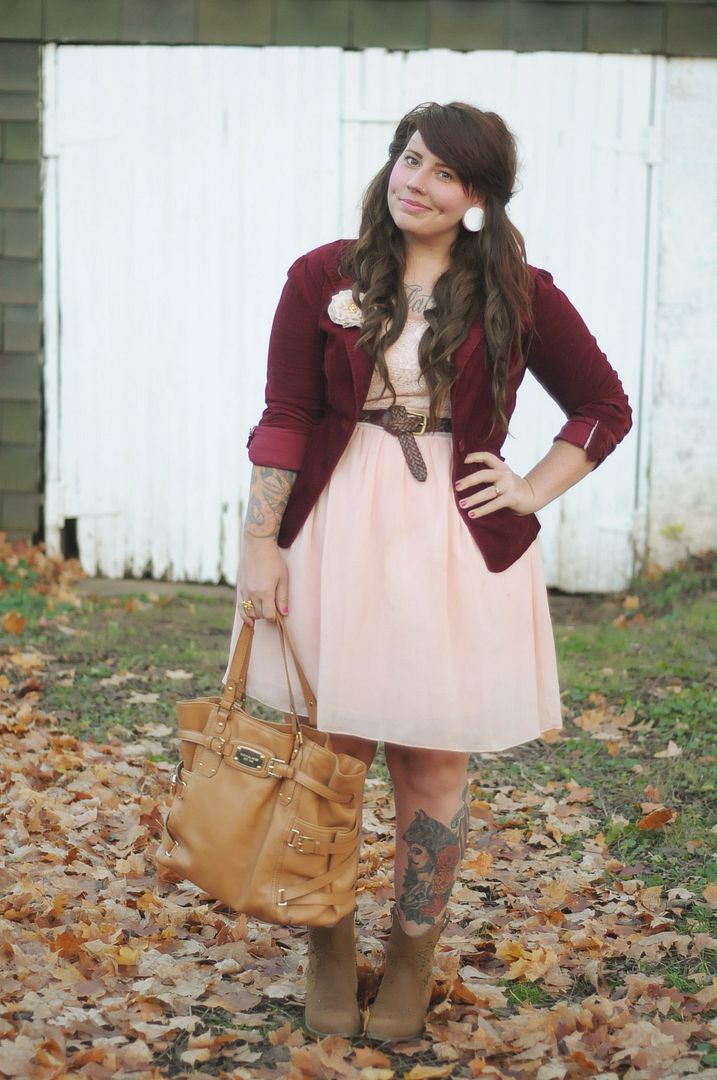 This outfit, y'all. It's a new favorite for sure. I think I've already worn it three times in the past week (yikes!) and (spoiler alert!) I'm 90% sure I'll be wearing it to a little blogger get-together tonight over at the Stone Fox. About 2 dozen fellow Nashville ladies have been planning on getting together for cocktails + a few bites... that day is today! I'm already friends with about half of the group but I'm excited to meet loads of new gals. Hopefully a hefty portion of them are able to make it! It's weird to think about blogging on a smaller/local scale. We each sign onto these platforms, write + share things about our lives, and we reach thousands of people worldwide. Someone in Japan is probably reading this right now... and it's perfectly possible that someone two doors down from me could be reading the same blog post. I don't know, that's just so crazy to me! It'll be nice to bond with other people who "get it". The outfit posts, the post planning, etc. It's not like blogging is exactly rocket science, but it's fun to connect over!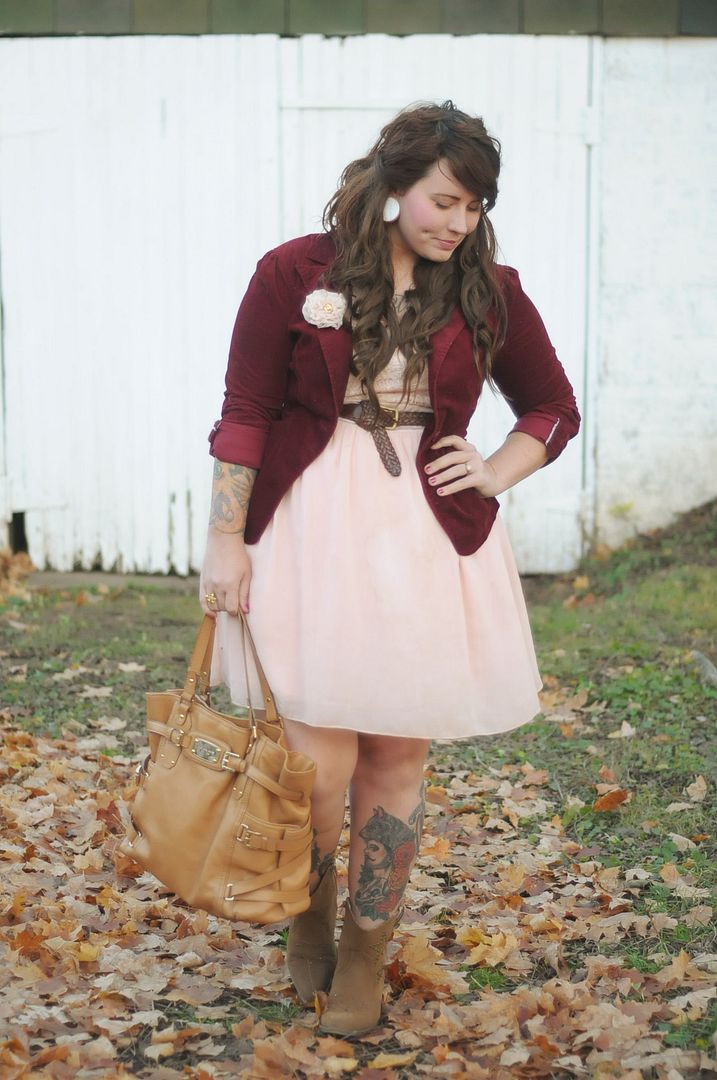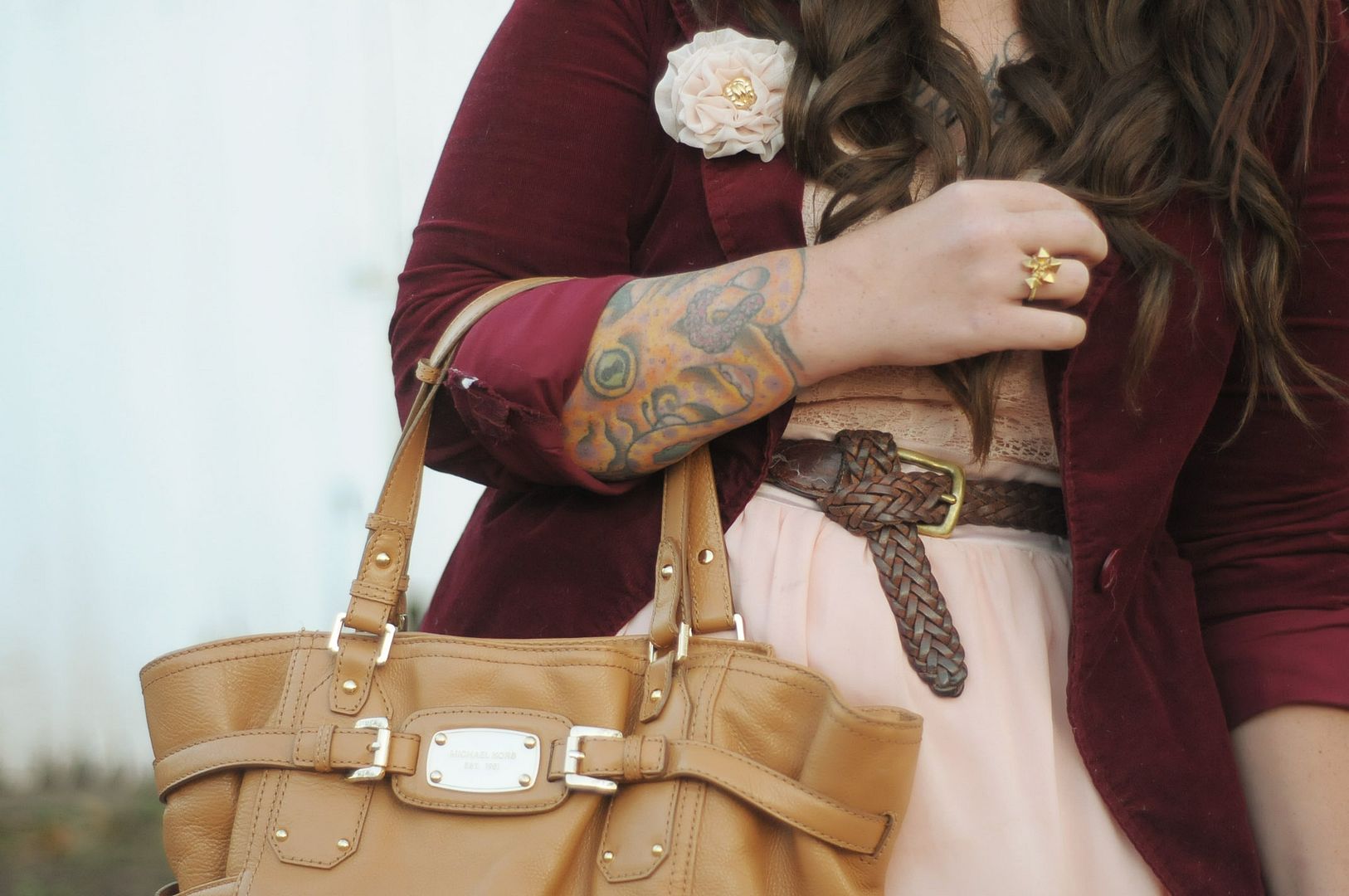 Anyway, back to the outfit. I wouldn't normally post so many of the
exact same
photos/poses/compositions, but I'm my own worst edit. This dress is the one
I wore for my college graduation
back in the day. (
Check it
- same belt +
purse
! And no lower-body tattoos! haha) This dress is one of my all time favorites. The color and fabric choices are just so so perfect. A dream in a dress! I had only worn it once since graduation, so I pulled it out of my closet when I found this velvet corduroy jacket. I thought they'd match perfectly. I picked up this jacket at Goodwill last year for about 50 cents. It was a Goodwill Outlet grab and I can't tell you how many times I washed it. (I don't even like going into that place without gloves. I've found some icky stuff in those bins!) Even still, I couldn't leave without it. Two quarters very well spent in my opinion! I decided to wear a hair pin as a brooch and then I slipped on
my Blowfish Lasso booties
. These boots are seriously
so so good!
I'm a fan haha Enid decided she wanted to play model, too. She loves to wrap herself up in my legs any time I'm out in the yard and I didn't have the heart to nix her. I can't be picky with her affection! I've gotta soak it in and enjoy it when she decides to show it. That's a typical cat, yeah?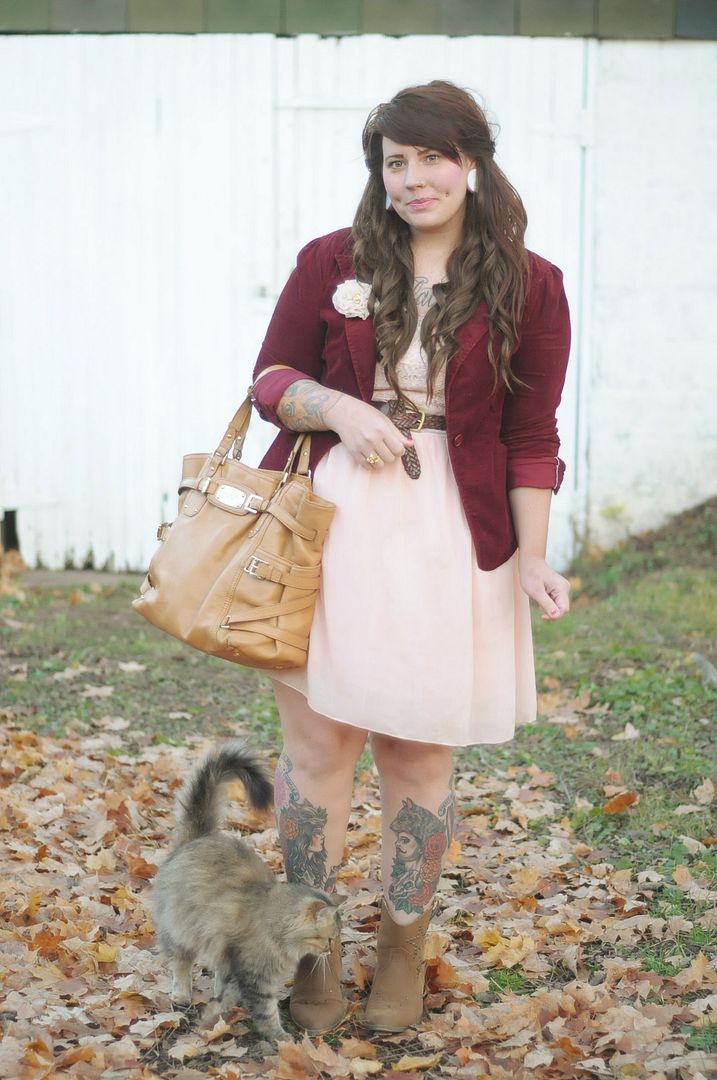 Excuse my crazy hair-helmet that I've got going on in some of these pictures. I've been too lazy to curl my hair this past week so I'm just relying on the subtle curl (read: unbrushed mess) my hair tends to accumulate while sleeping. Some days I teeter a little too far over into "disheveled" territory. I think I'm still trying to test those boundaries and see what I can get away with. Hope your Tuesday is awesome!
Marshalls dress
Thrifted blazer
Thrifted belt
Honeybean hair piece/brooch
Hey! Caddywhompus necklace