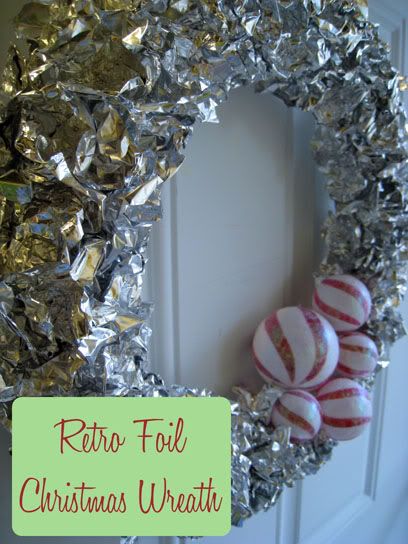 I have a soft spot for cheesy Christmas decorations. I love tinsel and candy canes and elves, and if it looks like it came from the 1950s I'm all over it. That's where the idea for this wreath came from. I wanted something with 50s style but a modern twist, and I wanted to reuse things I already had laying around my house. Thank you, Kaelah, for letting me share this with your readers!!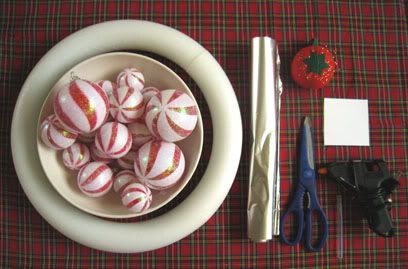 What you'll need:
One large (14") Styrofoam wreath
One pack of ornaments (feel free to use any assortment of ornaments you have. It looks best if you have
different sizes)
One roll heavy duty tinfoil
Pins
Kitchen shears (or scissors, but they'll need to be strong)
3"x 3" square of cardstock (for a template, use any thick paper or cardboard)
Hot glue gun and glue sticks

(Optional): One 5-6" length of coordinating ribbon to use as a hanger, OR an over the door wreath hanger



Instructions:
Tear off a length of foil and fold it in half as many times as needed until you get a square pretty close in size to your template. It's much quicker to cut the foil like this, that way you end up with a lot of squares!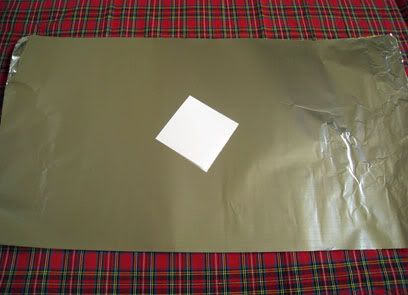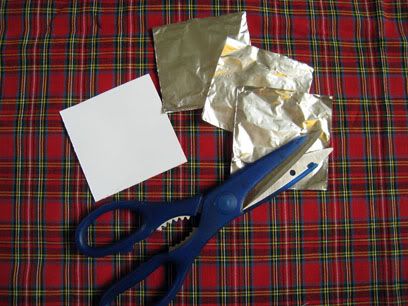 You'll want to separate the individual squares. Don't worry if they tear a little bit, or if they aren't perfect
squares. You're just going to crumple them up anyway!
Take one square of tinfoil and wrap it loosely around the tip of your finger. Twist the center part of the square around and fold it back on itself. You need to make it thicker at the middle so it won't rip when you pin it to your wreath, so as long as you can make a little thick spot you're doing good!
Insert a pin through the thick spot on your foil square.
Then insert the pin into your wreath. Crumple the foil a little, but not too much. Once you get going this won't matter as much. You want to have each piece standing up as opposed to flattened out. Continue to pin down more foil squares, making sure you're covering the Styrofoam so that no white shows through.
You don't need to do the back half of your wreath because you want it to lay flat against your door, so just pin the foil to the top half of your wreath.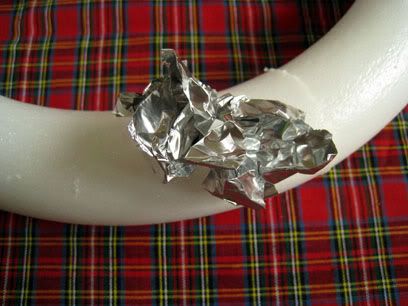 After you've done a little patch of foil leaves you'll add your ornaments. Try out an arrangement before you glue it together. It helps to start with the biggest ornament and fill the little ones in around it. Once you've settled on an arrangement, glue them down with your hot glue gun. Use lots of glue, you want it to be secure!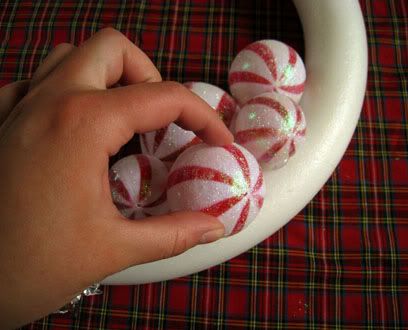 Get an assistant if you need to (my kitty Mr. Littlejeans tried to help, but it wasn't working out, so I enlisted my boyfriend Chris!).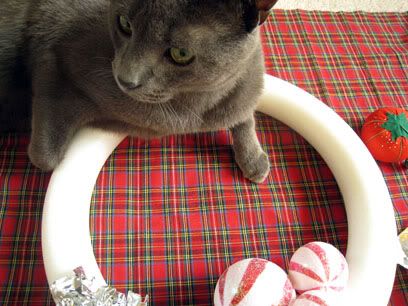 Keep cutting and folding the little squares and pinning them to your wreath. You'll need quite a few to cover it, so just keep going until it's completely covered!
Crumple the foil in a way that will cover the white around your ornaments. If you've glued your ornaments close enough together, you should not need to pin any foil in between them.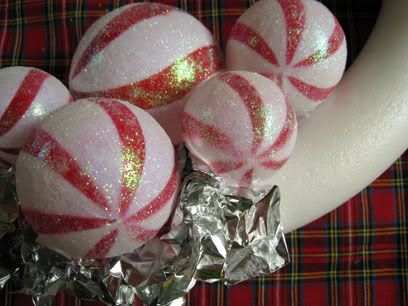 Once your wreath is covered in foil, you're pretty much done! If you need to use a length of ribbon for your hanger, fold it as I've done in the picture below and pin it in place.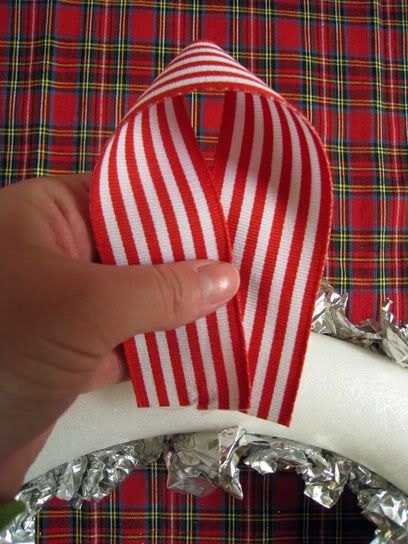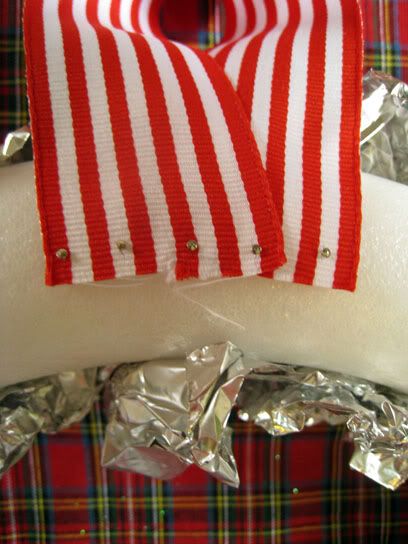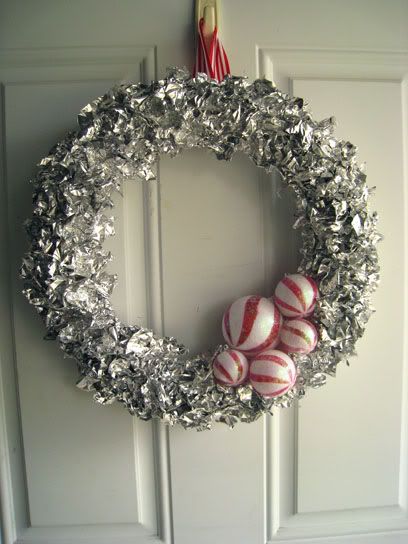 Hang your pretty retro wreath on your door and enjoy! All in all, I spent $9 on this little beauty, $5 for the wreath and $4 for the ornaments. It's a cute way to add Christmas cheer to your house when you're on a budget! If you make one of your own foil wreaths, I'd love to see it! Leave me a link to it on my blog at
susannahbean.com
so I can check it out! Happy Holidays!!
---------------------------------------------------
Be sure to drop by Susannah's blog and say hello! A huge thank you for the ultra rad and shiny holiday decor! I hope you're into DIY Week as much as I am! There's more where this is coming from! xo