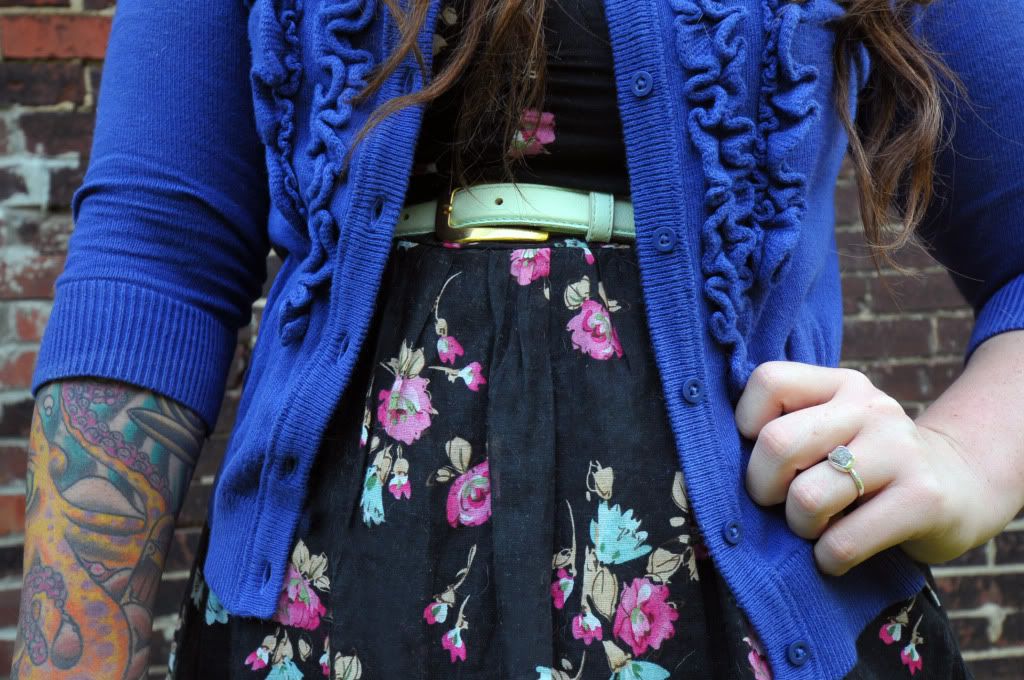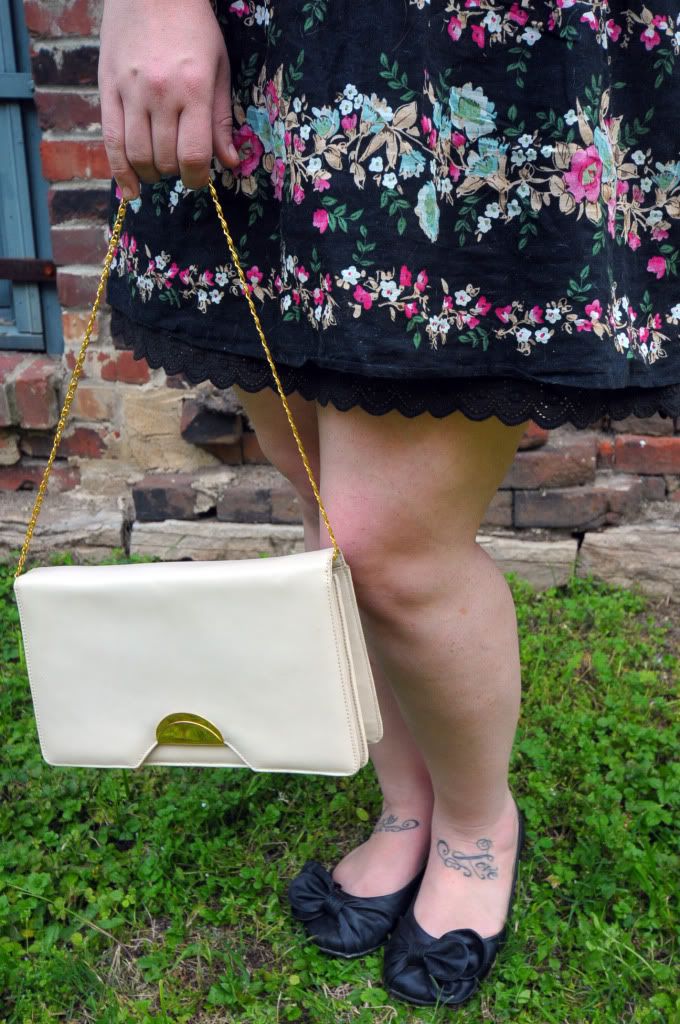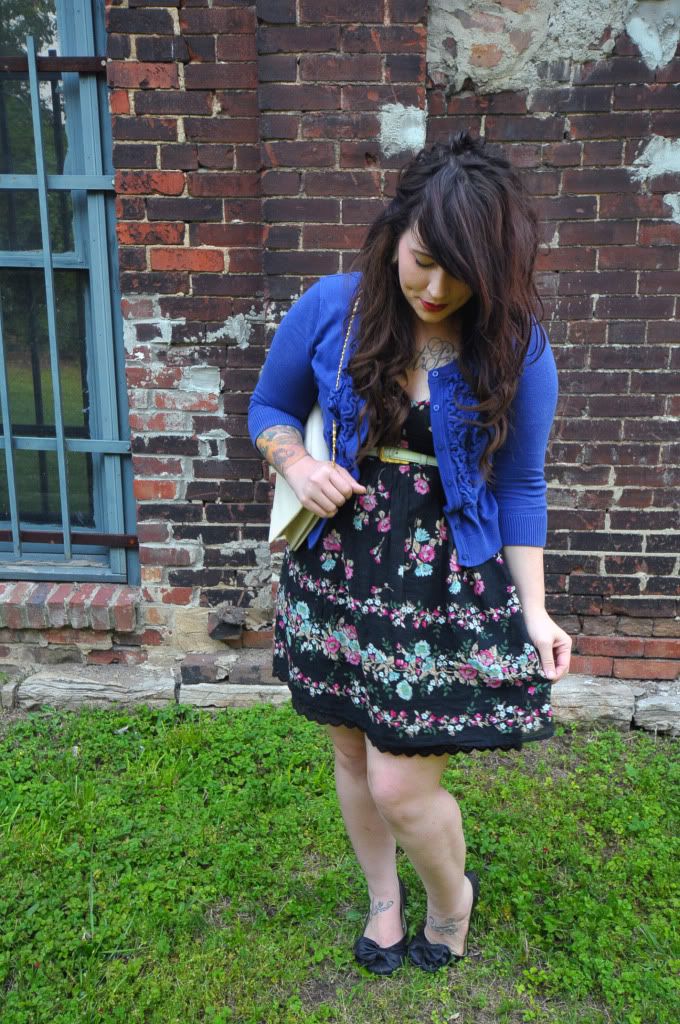 Man alive! Compare these outfit photos to
the ones posted yesterday
! Check out that skin difference! The lighting in the front of the building produces this brilliant (yet sometimes overwhelming) orange glow, whereas the back is a much cooler blue. Well, that and the fact that I'm wearing bold red and blue with this outfit which automatically makes my skin scream "WHITE!" haha Maybe I'm just patriotic? Either way, I went for something "razzle dazzle" yesterday with the bright red lips. I've
posted about my foray into the bold lippie hue once before
, but this is a new shade today. I opted for Revlon's Colorburst in Crimson (#095) and I kind of love it. It's a rich, blue-based red and man, I felt fancy!
I need to blog about my ever growing (and slightly embarrassing) lipstick collection! First shoes and now lipstick (and nail varnish!).... I'm transforming into a girl I never knew! ;)
Oh, by the way- can I just say a huge
THANK YOU
to all of you brilliant ladies who have supported the
30 Day Detox challenge
?! I'm blow away by the love and support and fever for positivity! The #30DayDetox hashtag on Twitter is blowing up and every time I read a new one I feel a pitter-patter in my heart and man it just feels
good!
You are all so inspiring to me! I never expected this little blog to become such a huge part of my life but I feel like I've got thousands of best friends out there! You're all so stellar! If you like this challenge then hopefully you'll like my next one, too! You'll have to stay tuned for that one though!
Today is a production day! Lots of emails to send, guest posts to write, interviews to answer, designs to work on and fascinators to make! There simply aren't enough hours in the day! But I'm excited! Happy Tuesday, honeybees! xo
Forever 21 dress (from years and years ago!)
Thrifted belt
Target cardgian
Thrifted purse
Blowfish flats
PS; The post title comes from the fact that I was indeed mosquito candy yesterday! These photos took all of 3 minutes and I had
NINE
(count them... 9!) mosquito bites on my legs alone! Yow! It's that time of year again... Tennessee summer is a'brewin! ;)
PPS; I've owned this cardigan for over a year now and this is the
first
time I've worn it! What took me so long?! I think I was intimidated by it... but boy I love it now!