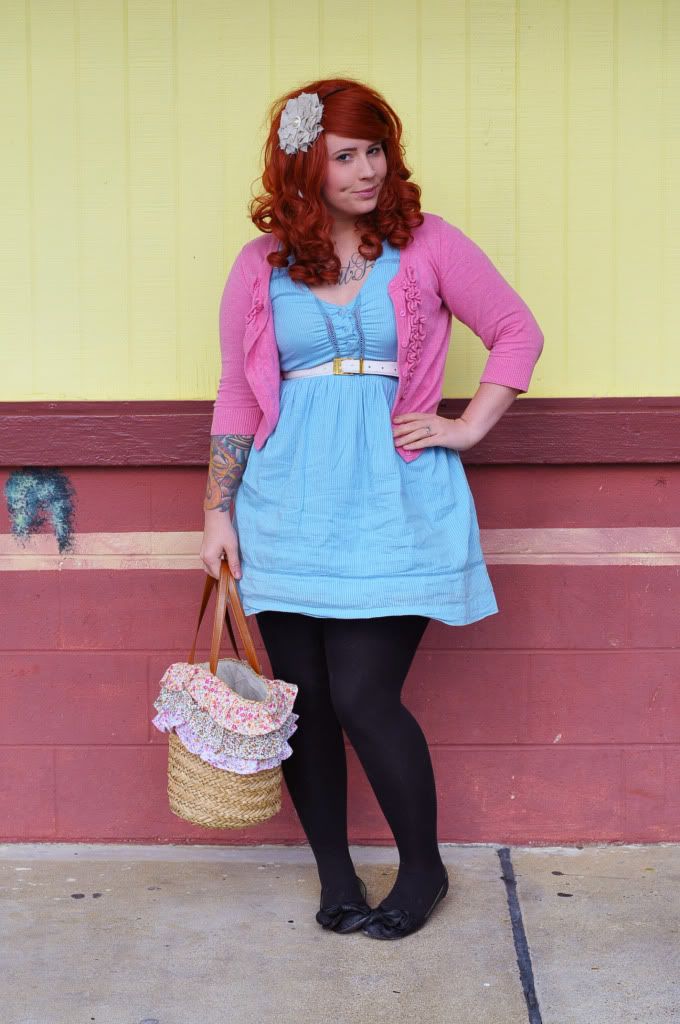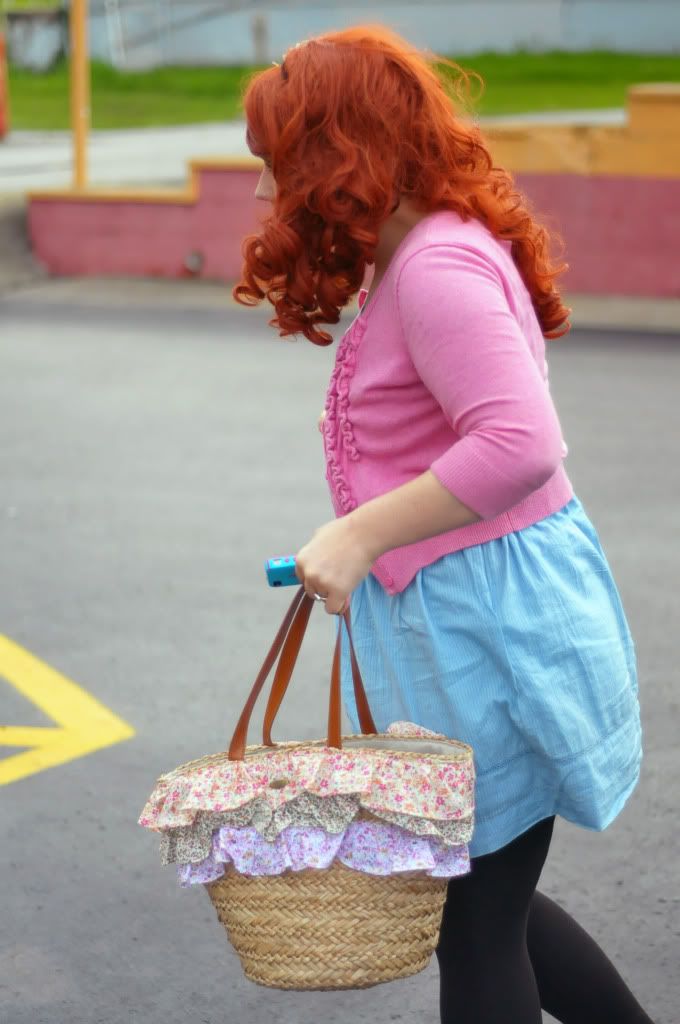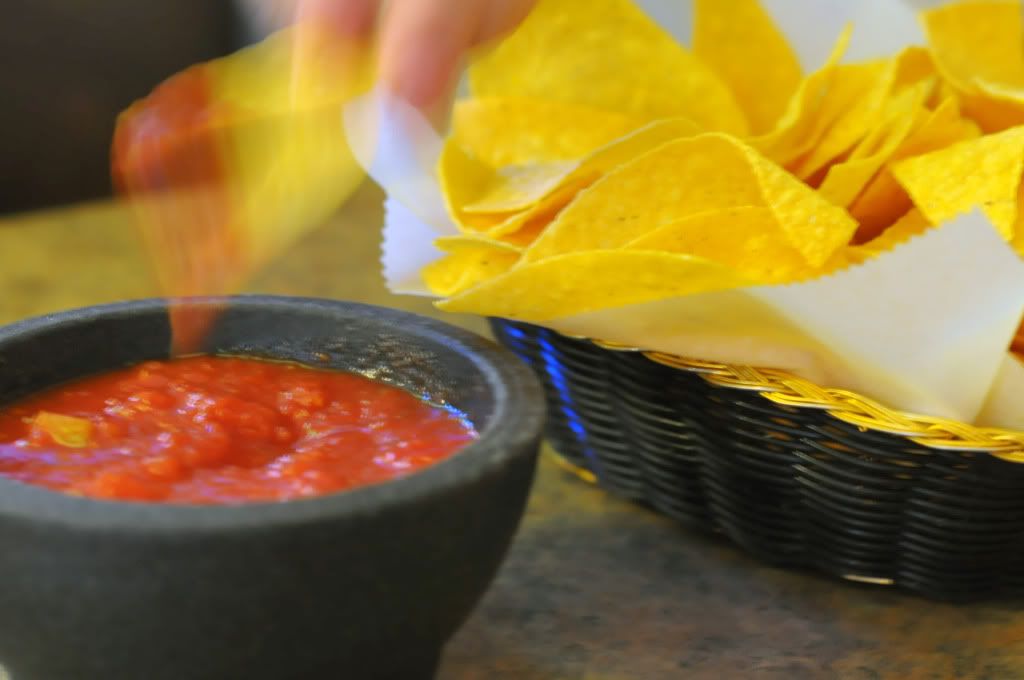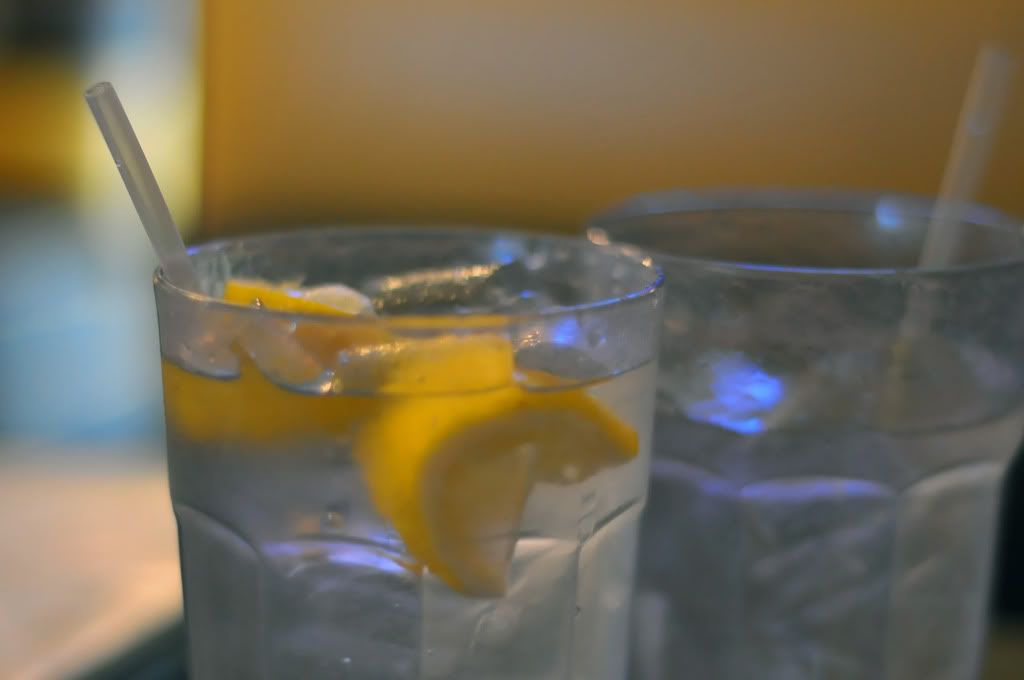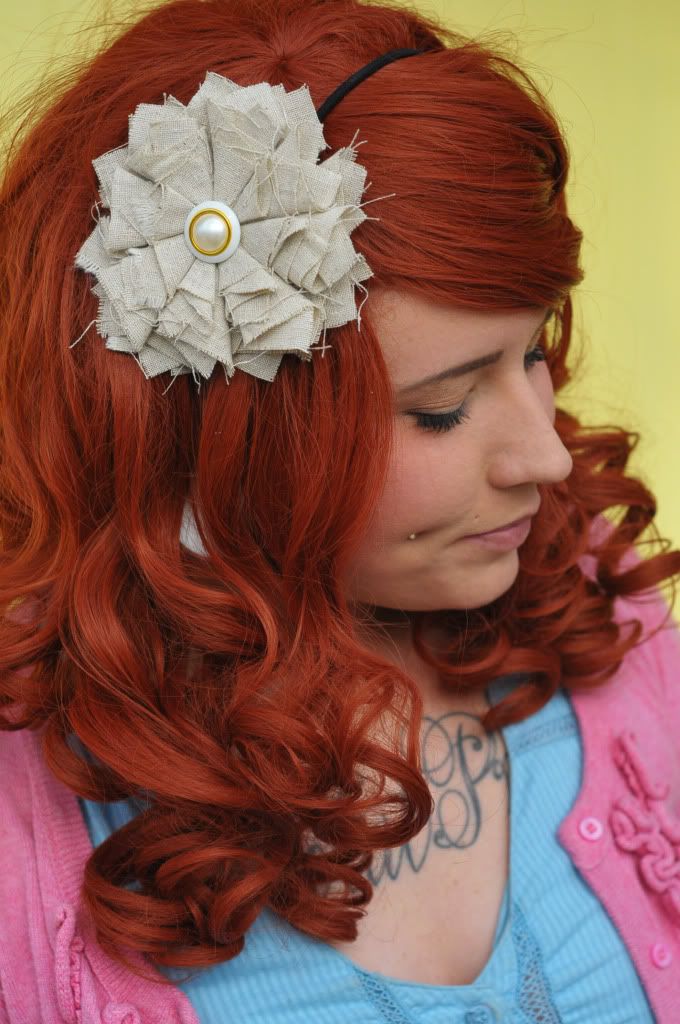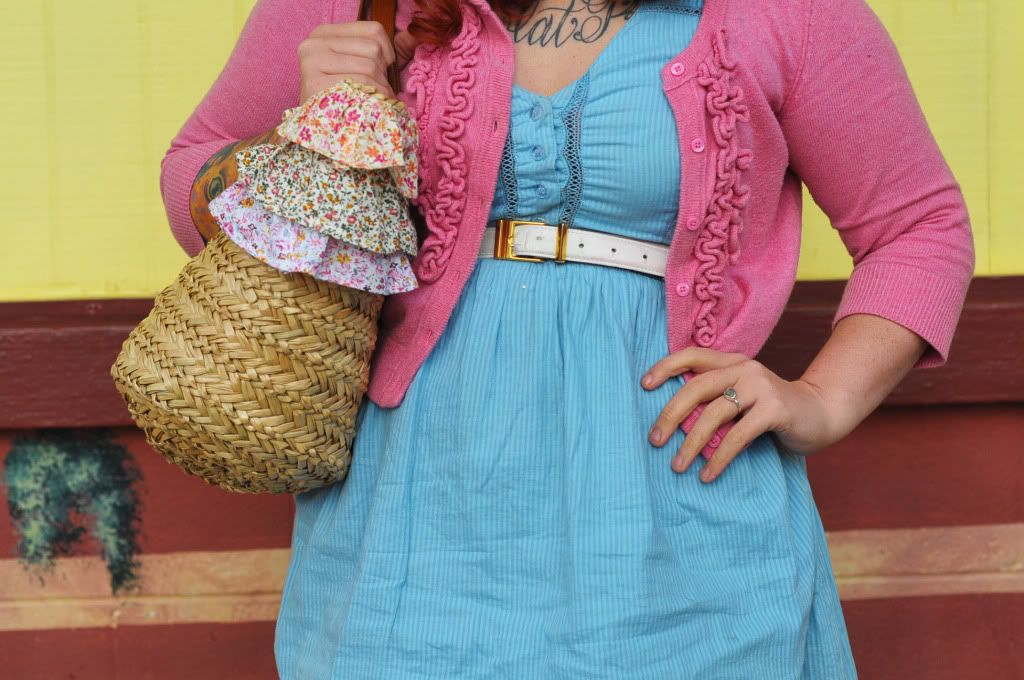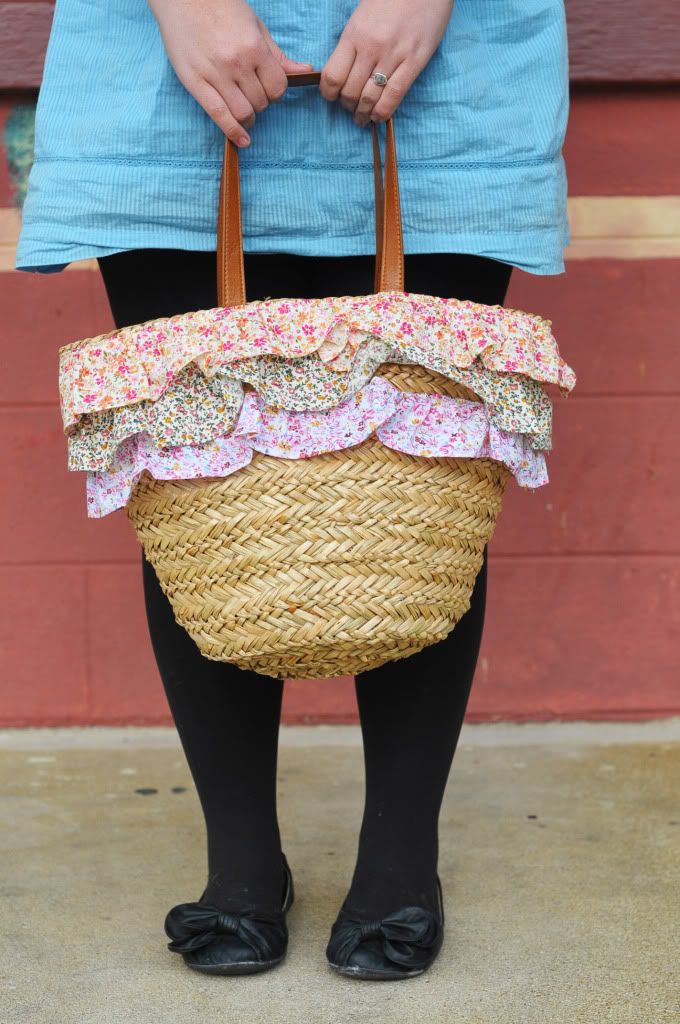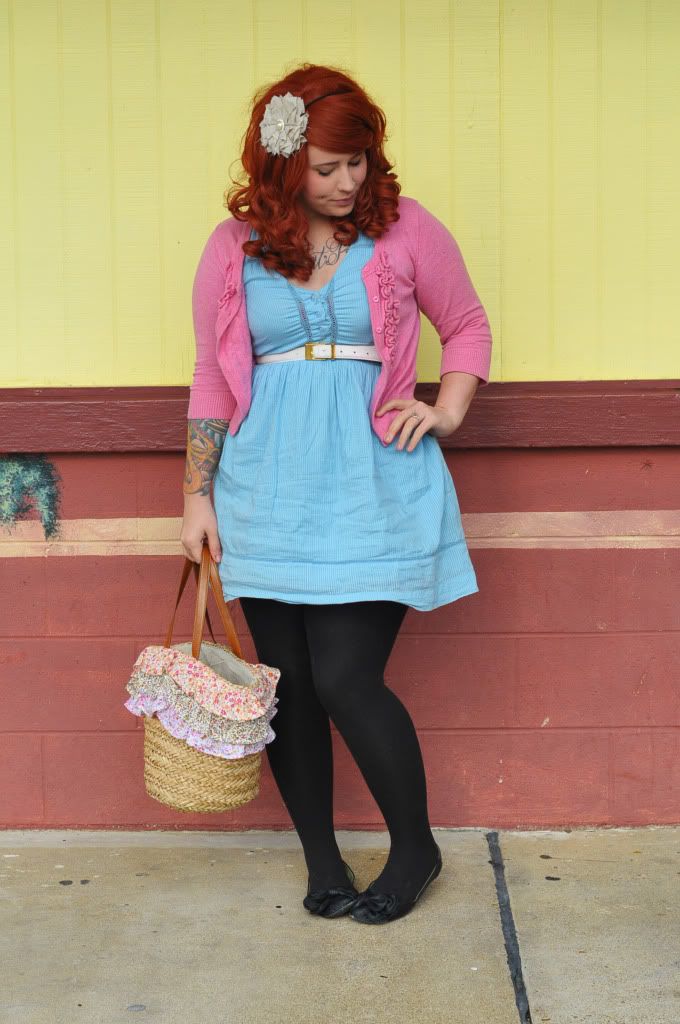 Mike had the day off today so he spent it parading around town with our temporary neighbor, Nick. (He's from the UK and is staying with his cousin upstairs for a few weeks. He and Mike bond over geeky things like cameras. It's cute.) Today they grabbed lunch at Fido and hit up Dury's photo shop. All the while I listened to lots of good music, toyed with the new shoppe logo and made fascinators like crazy. The one I'm wearing in the photos is a creation of today! It's a "baby burlap" as I call it! Such a fun neutral color for bright outfits! It matches the inside of my purse, too!
This dress is an old Urban Outfitters favorite. That is, until it was dried and it shrunk about 4 inches! The bag is my fun new "spring fling" bag! I'm thinking of sewing up a few fabric flowers to attach to it! I was going for the whole "Little Bo Peep" vibe... After Mike got home we ran some errands and went for a late lunch/early dinner at Las Palmas. It was happy hour so Mike got an early start on Cinco de Mayo! In case you're unaware, Mike's birthday is on Cinco de Mayo so I'm excited to celebrate with good friends this year!
Last night my lovely friends Bryan and Elle came by after Bry got off of work. Lots of hilarious conversations and far too much laughter for so late at night. I always love seeing them and I'm thrilled that Elle will be back up tomorrow for a crafty night and then Thursday we're celebrating with the both of them! Mexican food, drinks, and
bowling!
Thrilling!
I'm gonna go cuddle on the couch with my mister and watch NCIS. We're such old people! xo
Urban Outfitters dress
Target cardigan
Thrifted belt
Target tights
Blowfish Shoes bow flats
Cappellii Straworld bag
Kaelah Bee Handmade fascinator (stay tuned for brand name announcement!)
PS: I'm working on a blog design to tie into my new shoppe brand!
I've had this layout for 6 months and while I love it so much, I think it's time to move on! What do you think?