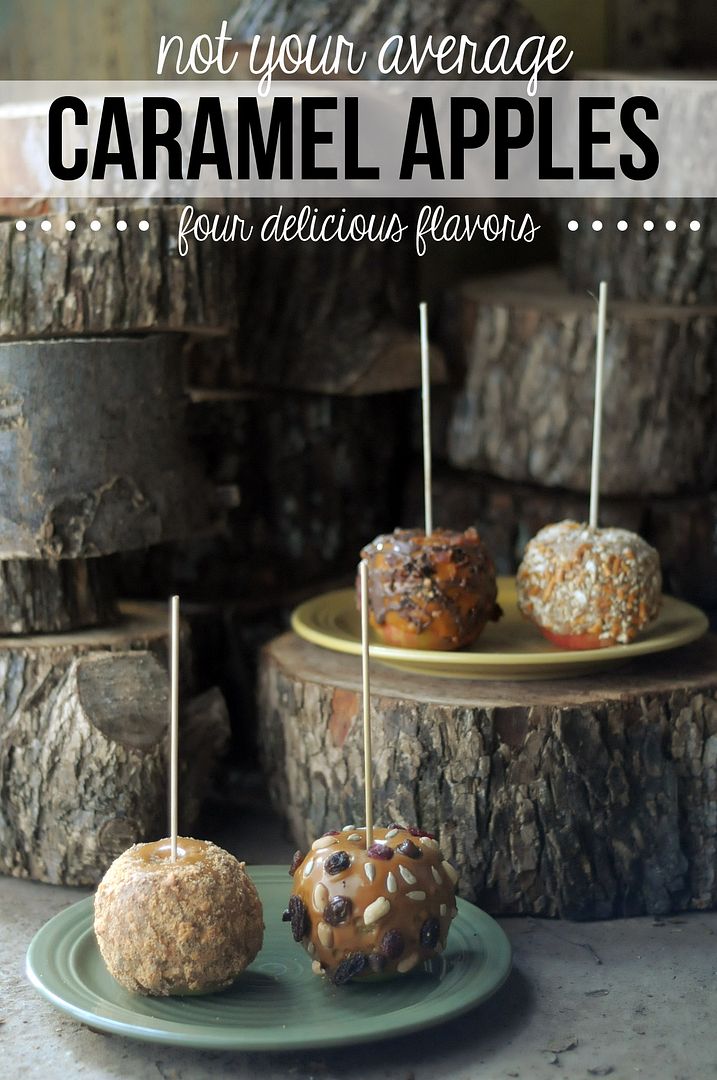 Yesterday we had a blast creating some deliciously decadent caramel apples with Toby. We want Toby to be able to experience all of the fun kid-friendly parts of Autumn. He's at the perfect age where he's super eager and interested to give things a go, especially if they include any sort of candy. Caramel apples were no different!
We decided to try making out own caramel apples because I've never had one before. Not sure why, but they've never appealed to me. Well, these were awesome. Maybe I'm just two and a half decades tardy to the party, but I've gotta make up for lost time! One thing that made these apples so easy and mess-free: caramel sheets! Have you seen them in the stores? You just lay them on top of the apples and pop them in the oven for ~5 minutes or so. I like that they cover the top of the apple as opposed to the bottom. The top is a much better bite, right? It also makes it a lot easier for a toddler to get involved. No hot stovetops or anything. Anyway, here are the ones we whipped up!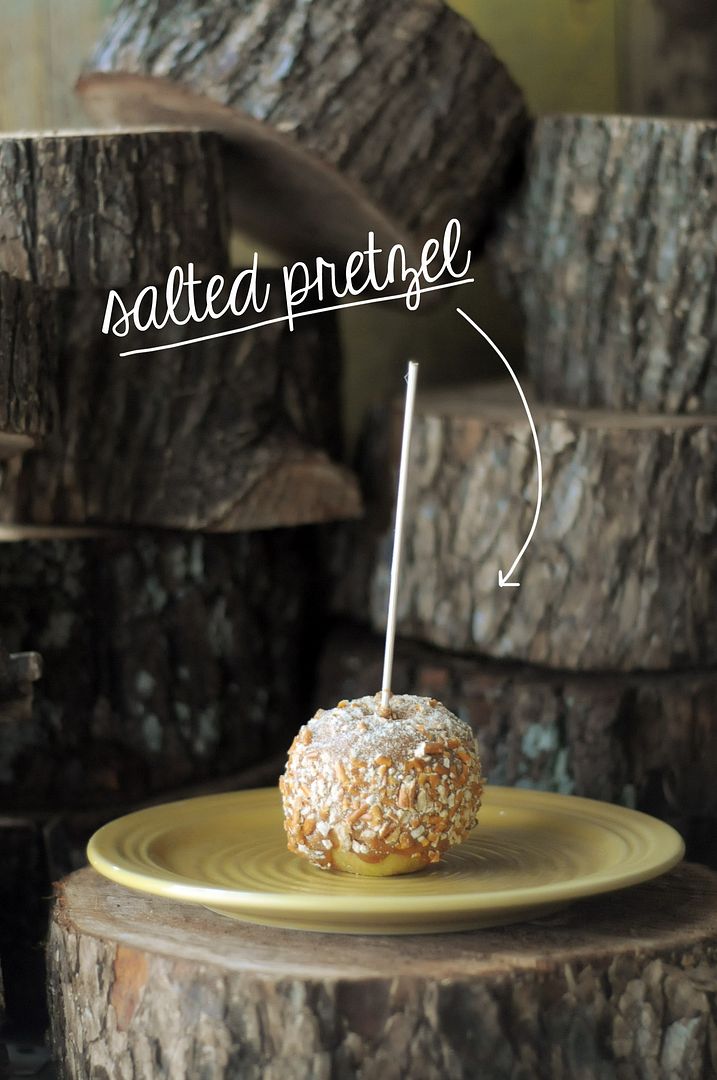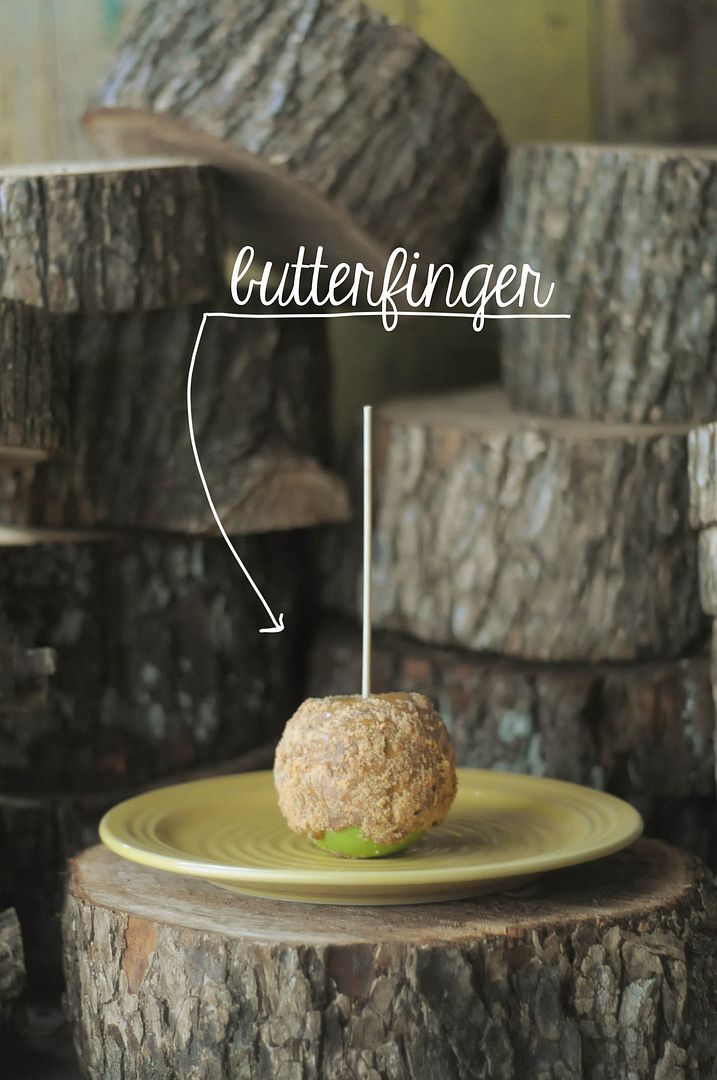 Okay, so I'm not sure if chocolate covered bacon is a regular apple topping, but we had to give it a go. Growing up in the south I've eaten chocolate gravy and biscuits my entire life, and I always love dipping my bacon in there, too. (Some of y'all are chocolate gravy lovers, too, right?!) Let me just say this: this apple was out of this world! SO good! All of these are so easy to change up. I think it'd be equally delicious to skip the caramel on the bacon one and just dip it in chocolate then roll in bacon pieces. (Real bacon, not BaconBits!) I think chocolate drizzle would add a nice touch to the pretzel one, but Mike veto'd my choice. Since he was probably going to be the one to eat it, I let him win :P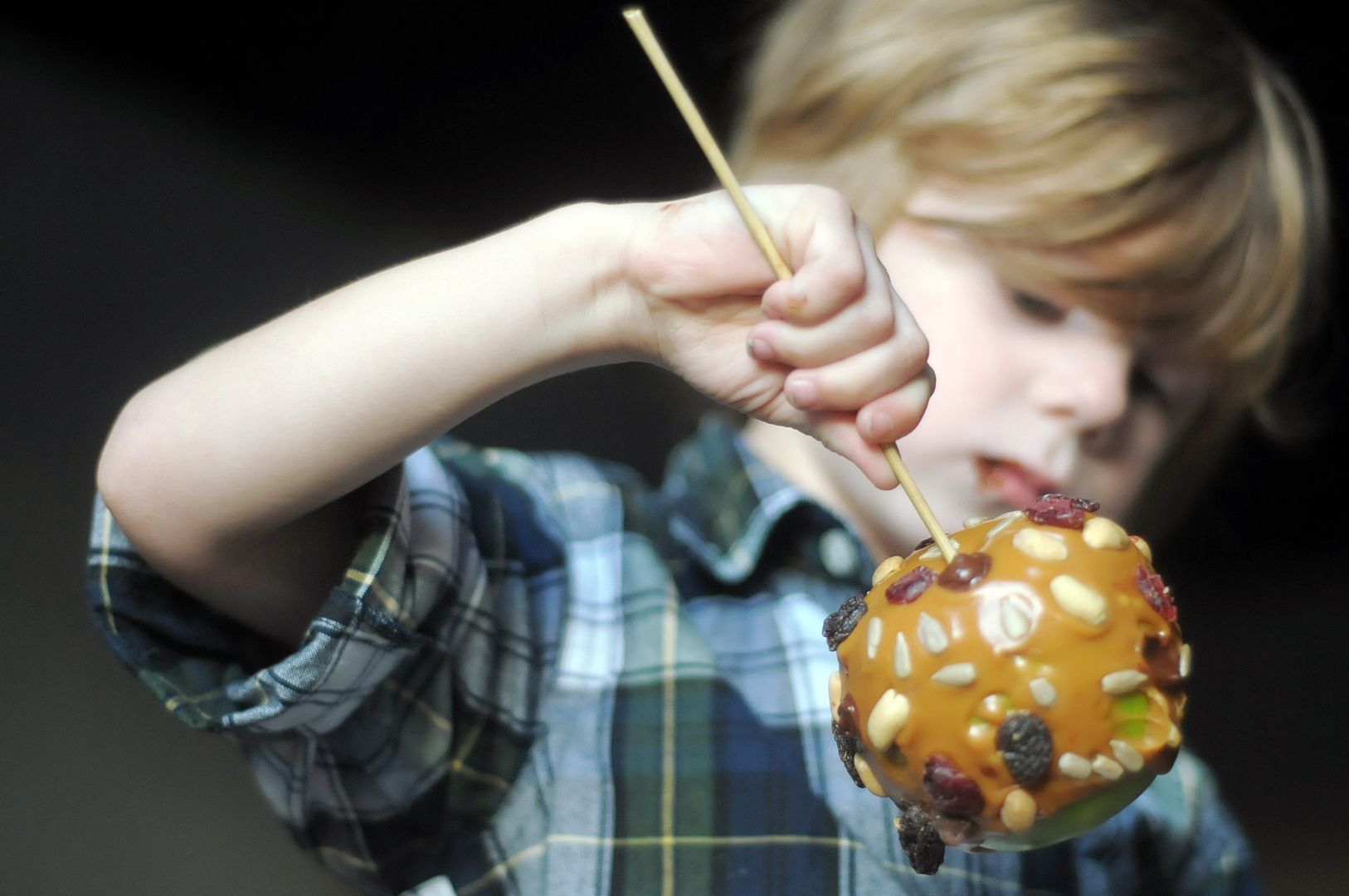 Toby was
allll
about the trail mix apple. He thought the raisins and cranberries looked like little bugs haha How appropriate for Halloween! We did a few with Honeycrisp apples and a few with Granny Smith. Just depends on the taste you're going for. One thing you should definitely keep in mind: they taste loads better if you let them chill in the fridge for a half hour or so! Just my opinion, but I love the crisp coolness on the inside of an apple when I bite in.

All in all, it was 15 minutes very well spent in the Flynn household. Plus there were way fewer dishes to clean up. Win! Happy Monday friends. xo