This is what I ended up wearing for the later half of yesterday. I was wearing this amazing dress I picked up from my latest Stitch Fix box (will share soon!) for the first half and even had company over to the house before realizing you could totally see my underwear through the dress... even with the lining. Oops! haha When it came time for a trip to Home Depot I thought I'd be best served to put on something else. The color combo of this outfit will never
not
be my favorite. Blush pinks, gold and brown = the best color palette ever. I'll admit that I almost never accessorize this much, but I'm trying to lose the fear of jewelry so that just means I should wear it all at once right? I'm loving
my new RayBan RB4126 Cats sunglasses
like crazy though. (Stay tuned! You can win a pair this weekend!)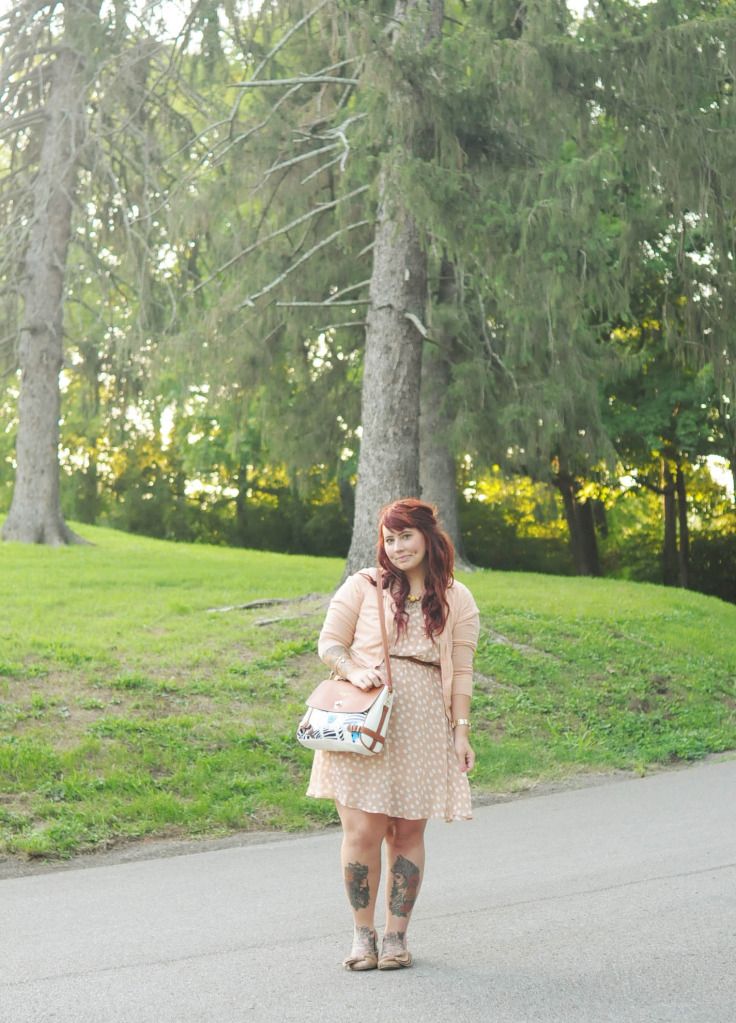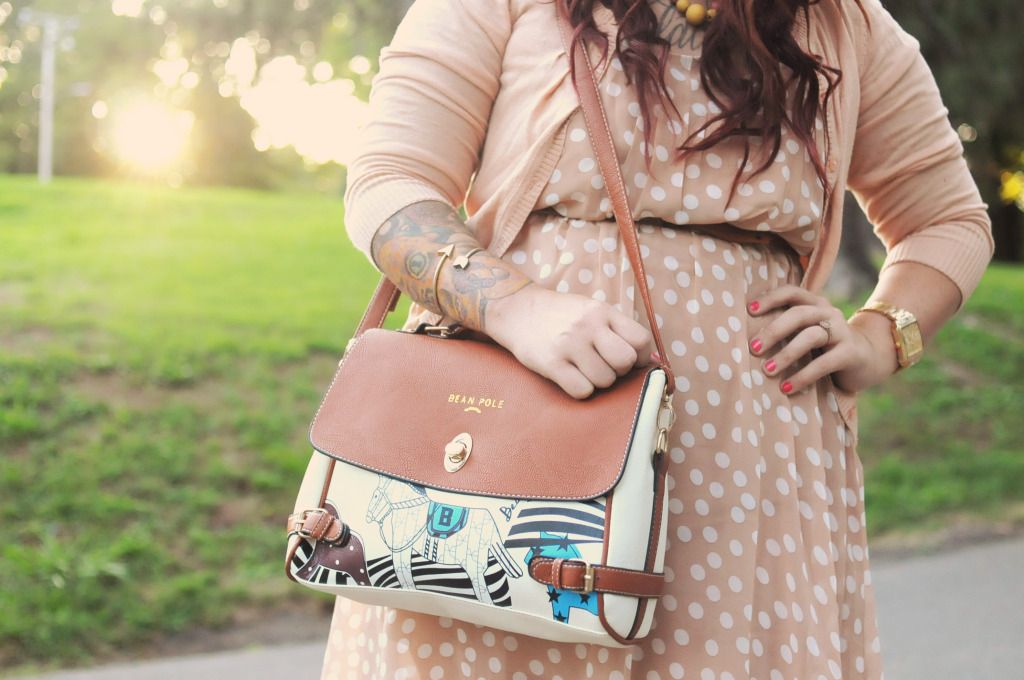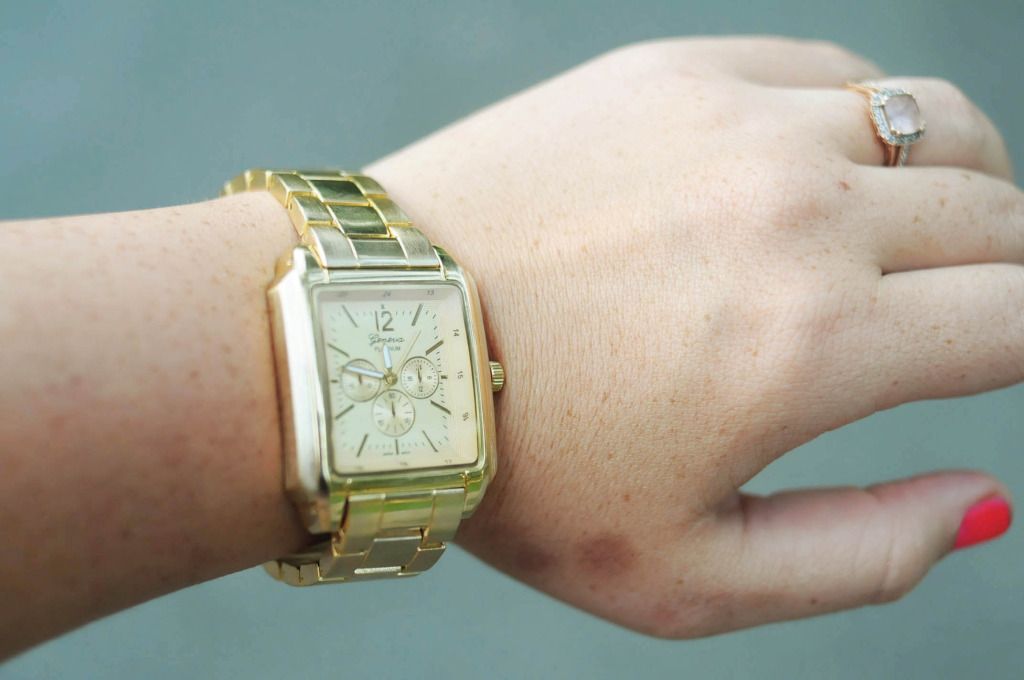 You can't really tell in these pictures, but my belt is brown with
two little scottish terriers "kissing" at the clasp
. (The top of my dress is really baggy so it hangs over. I'm bummed I didn't get a better picture!) It's the cutest belt
ever!
I'm trying to get used to wearing a watch on the daily and this one is particularly awesome. The rectangular face is a fun difference to the Michael Kors one everyone (including myself) has drooled over. The rose gold matches my engagement ring perfectly!
These flats have been my go-to since getting my feet tattooed on Saturday. They're the only flats I have that are the perfect style and fit to go around the tops of my feet without irritating the tattoos. Luckily I have the shoes in black, too, so that comes in handy! I've been itching to wear some pretty wedges but it'll be a bit before I do that.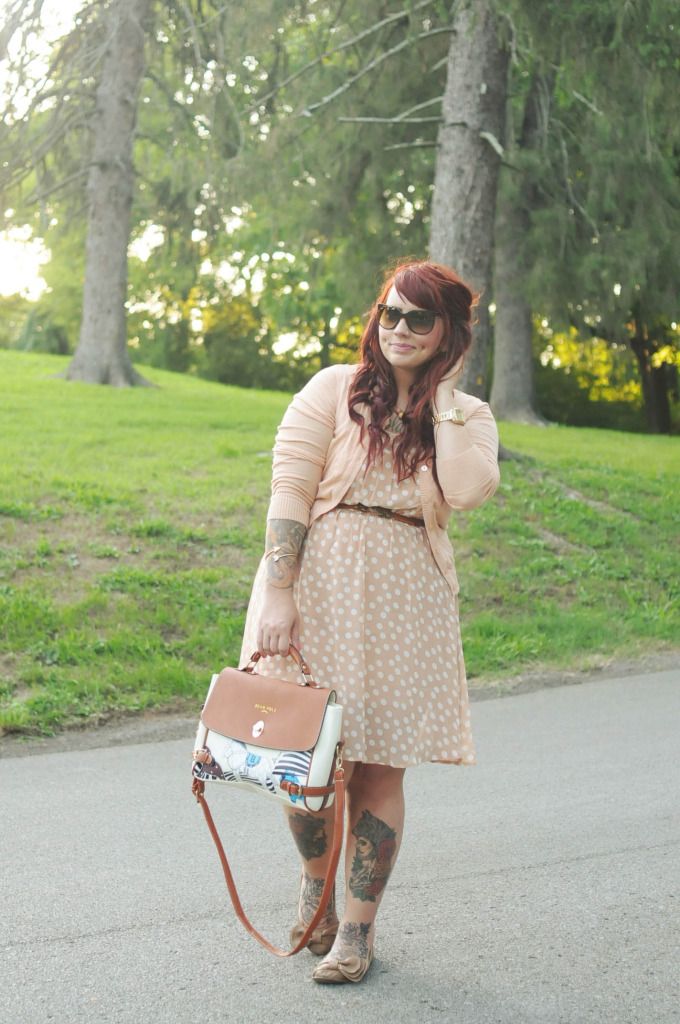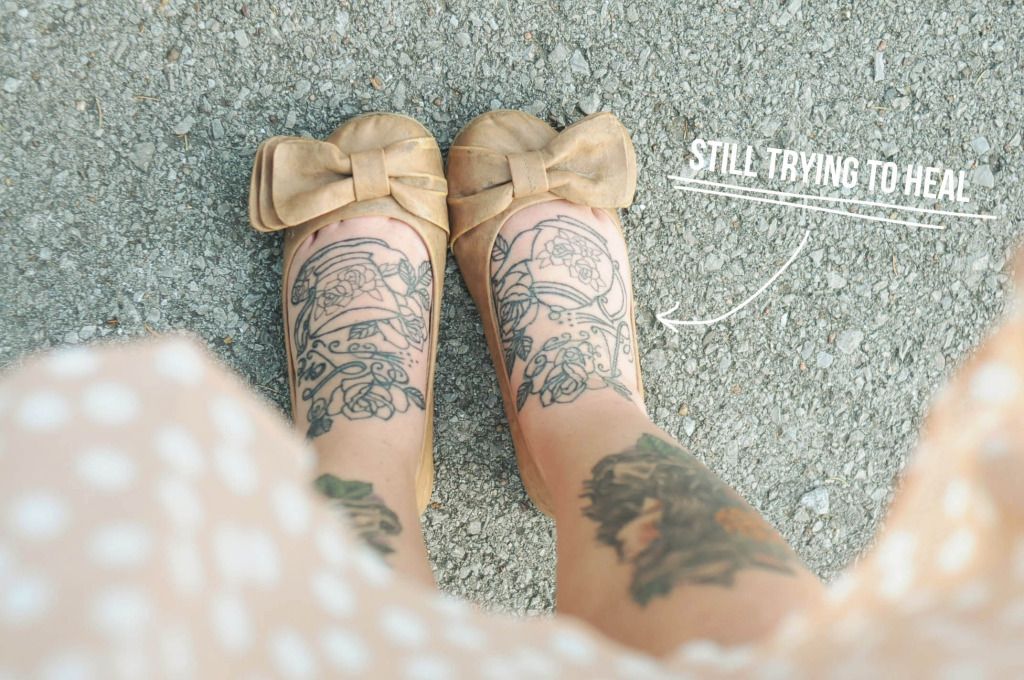 We took these photos in Shelby Park last night while we shot some photos of that super awesome secret thing we went to Indiana for a few weeks ago. I'll be sharing it shortly! I doubt anyone will get as excited about it as we did, but we are still pretty darn ecstatic!
Today I'm charting out blog posts and plans for August! If there's anything you love seeing or have a request for, please chime in below :) Otherwise, have a very happy Wednesday! xo
Hey! Caddywhompus necklace