Phew! This month's haul is a bit big, so stick with me! It was a pretty fantastic month from each subscription so I'm tickled to have some new favorite products to share :) First up, My Glam Bag!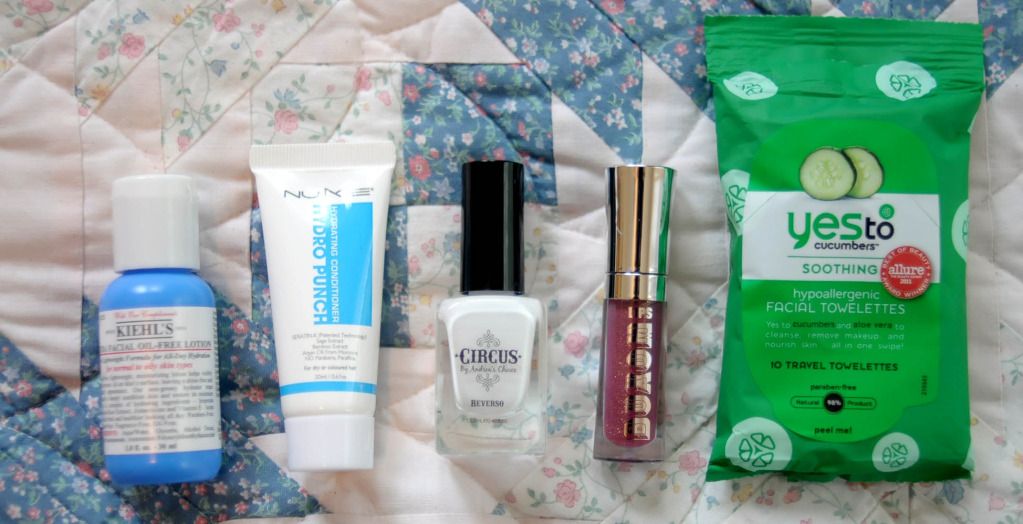 In this box:
Kiehl's Ultra Facial Oil-Free Lotion
(I really like the feel of this stuff. I haven't used the whole bottle yet of course, but it's one I'll definitely consider purchasing again) --
Nume HydroPunch Hydrating Conditioner
(I'm getting ready to use this again today. I haven't noticed a huge difference in my hair, but it could always use some hydrating...) --
Circus by Andrea's Choice nail polish
(in Reverso) (this is WHITE! It has amazing coverage, that's for sure!) --
Buxom Big and Healthy Lip Polish
(I wouldn't normally pick this dark of a shade out for myself, but I love this lip gloss!) --
Yes To Cucumbers facial towelettes
(these are
perfect
for my purse on the go. It's a great boost of hydration when it's super hot and humid outside. I've been going sans makeup a lot of days anyway!)
Overall thoughts:
This bag was a winner. From the actual bag it came in (so fun!) down to each and every product. I was really really happy with it! (
Sign up
for your own!)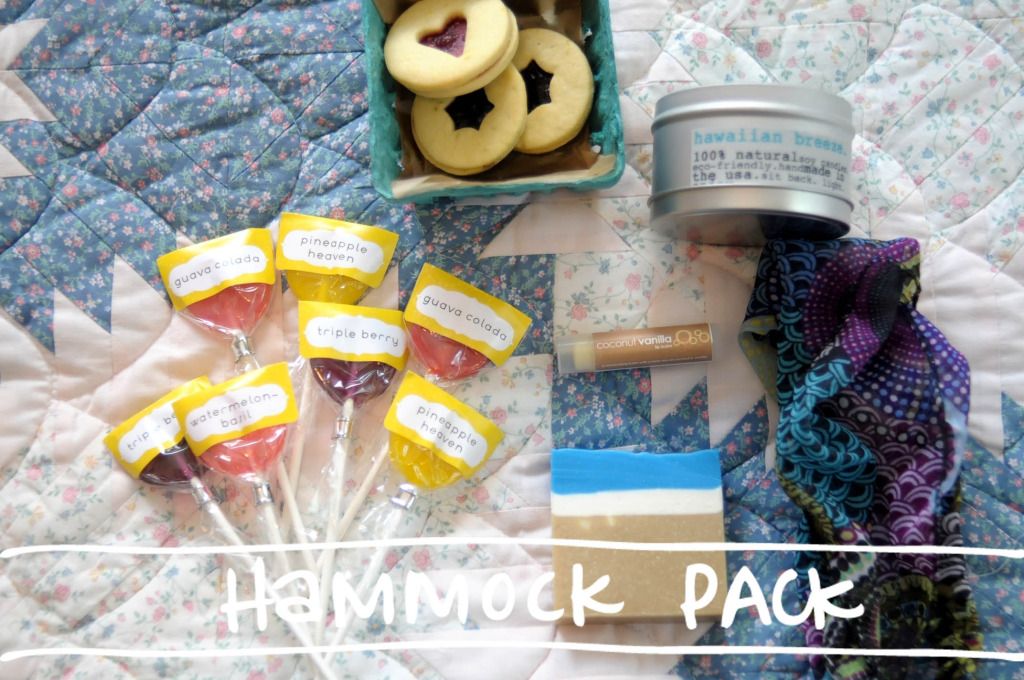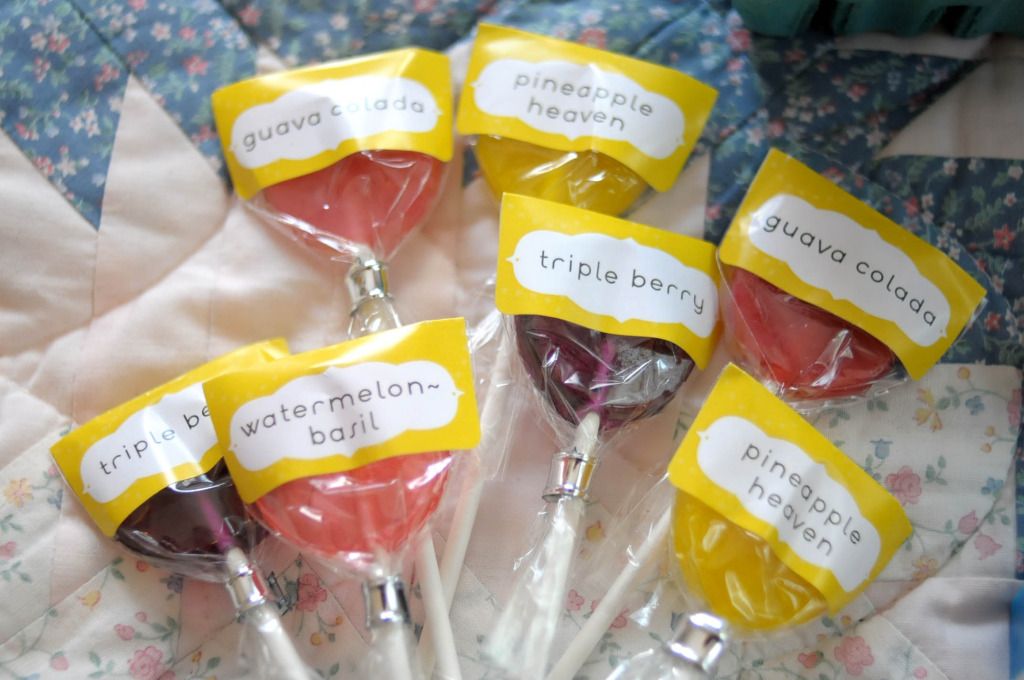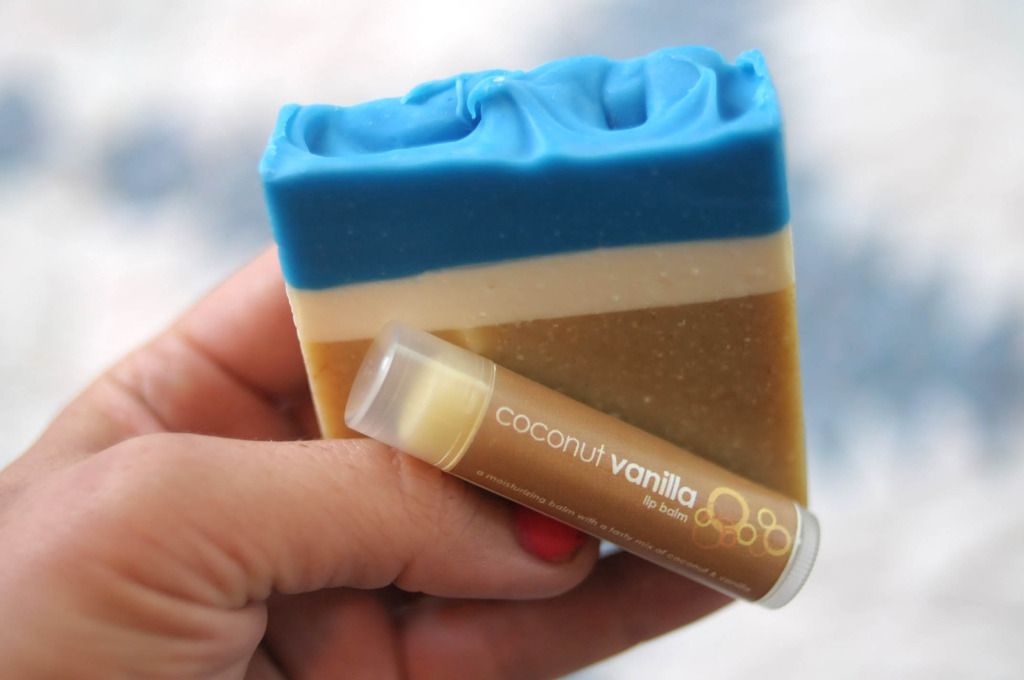 I feel like kind of a doof but I knew I shot this box a while ago. I always try to shoot the box before using the products that you can obviously tell have been open (like the cookies above, for example) but I've lost the photos and had to re-shoot it after using some of it. Oops! There were definitely more cookies and suckers, too... but we've kind of been enjoying them ;) (Just so there is no confusion, this is actually the June box from Hammock Pack! They were a featured sponsor last month and this box was courtesy of.)
In this box:
Butter Plus Love jam sandwich cookies
(these were pretty darn delicious. Toby especially enjoyed them!) --
This Charming Candy
lollipops
(these were
amazing!
I hate anything basil flavored so I passed those off to Mike, but the pineapple? guava?
So good!
) --
Motor City Creations Hawaiian Breeze soy candle
(this candle is my new favorite. It's currently burning here on my desk in my office and it smells insane. The color is beautiful, too. And I'm a sucker for that simple but classy packaging.) --
Theme Fragrance Sea Kelp Ginger Lime Coconut Milk soap
(phew! Long name! This soap smells really good, but even more so it's very pretty! I've refused to use it for that reason...) --
Dress Green Coconut Vanilla Lip Balm
(I normally hate anything coconut-flavored but I couldn't even tell in this balm. The vanilla is a fantastic flavor and smell, and it's
so incredibly hydrating
. [Also - How many times can I say "hydrating" in this blog post?!]) --
Grace and Lace scarf headband
(I love the idea of a scarf headband, and this one is made incredibly well, it just wasn't my style of pattern. I did give it to a friend who loves it though! Win!)
Overall thoughts:
If I weren't already drowning in subscription boxes, I'd probably subscribe to this one every single month. It's a bit higher ($25) but worth
every
penny! This was Hammock Pack's first sub box (June) and it was fantastic. I'm not just saying that either, less the hair accessory, I've used and enjoyed absolutely everything in this box! This has been my favorite "independent" box yet. :) (
Hurry and get your subscription
in for the August box!)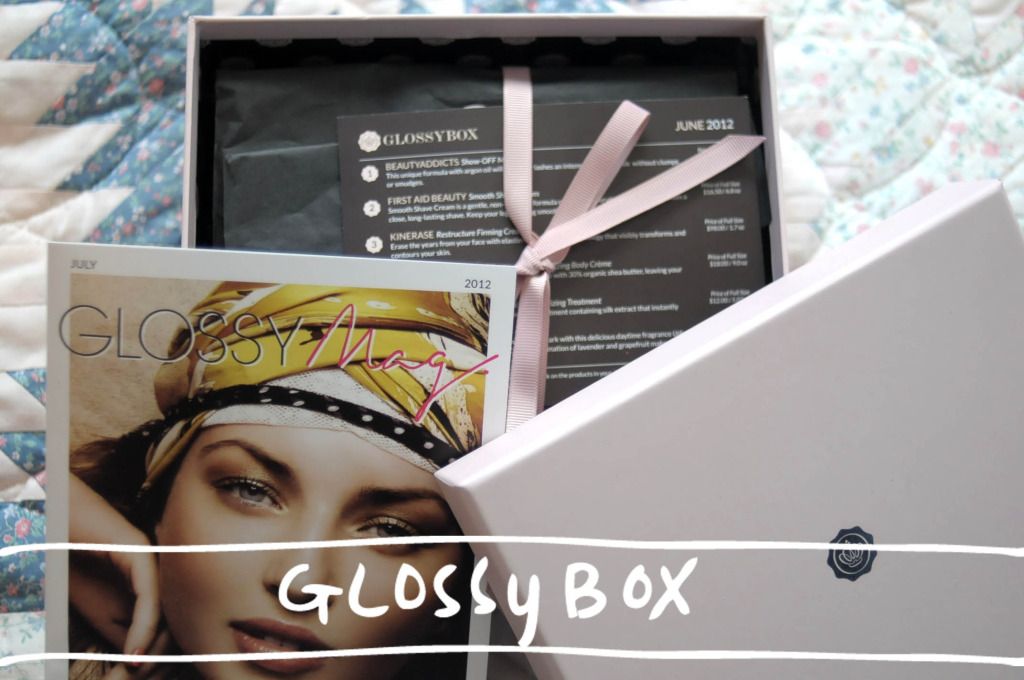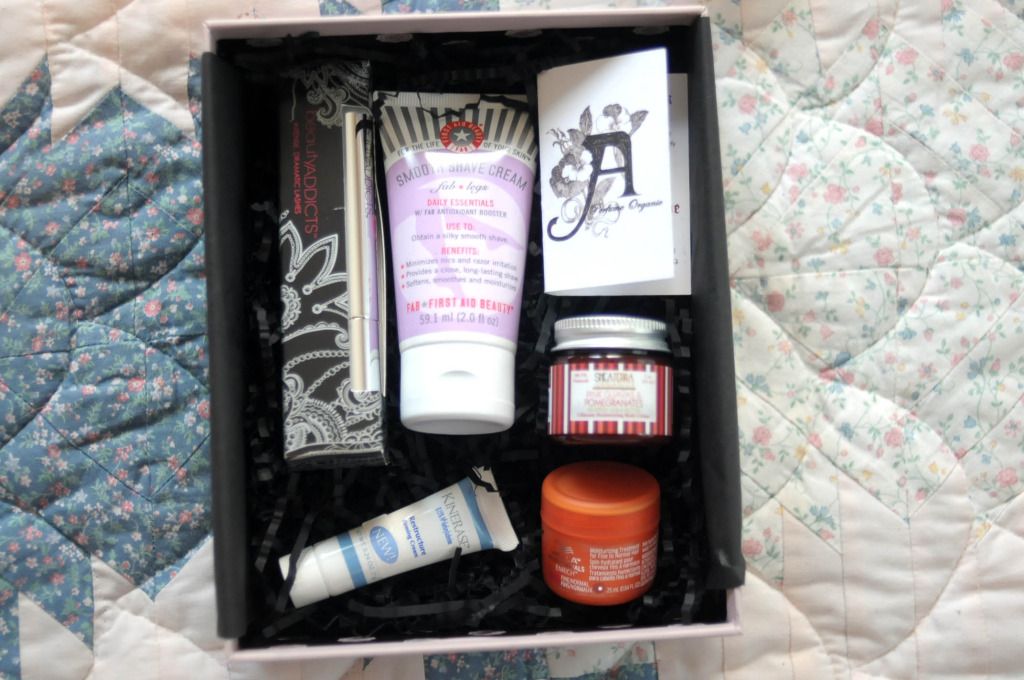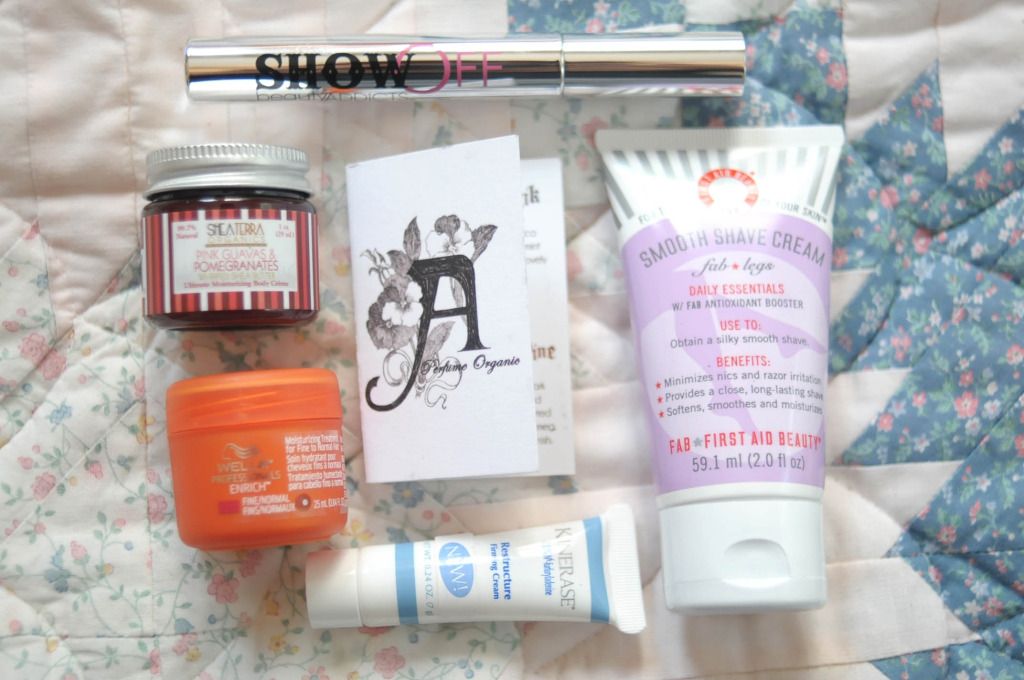 This was my first "US"
GlossyBox
. I was sent a c/o one back last year from the UK PR team and I really loved it. I still use so many of the products (some were full-size!). I decided to take the plunge and try one of the sort-of-recently-released US subscriptions even though they were $20/mo... double what many of my boxes are. Low and behold, it was a great delivery (in my opinion!) Here's what was inside...
In this box:
BeautyAddicts Show Off mascara
(This was a full size product! A $20 value in itself. I
love
trying new mascaras because it's really the only product I change up every single month. This one has proven itself awesome so far!) --
First Aid Beauty Smooth Shave cream
(Not the typical product that I'd pick up at the store, but I'm glad I got it! My shave cream tends to leave my legs feeling very dry after shaving, but this was very moisturizing [Ha! Didn't say hydrating!]) --
Kinerase Restructure Firming Cream
(This isn't anything I think I'd directly benefit from, but I know a few women in my life who might enjoy giving it a go! I'll definitely be passing it on to someone in the family.) --
Shea Terra Organics
Ultimate Moisturizing Body Creme
(This stuff is
thick!
I love that about body cremes though. I like when they don't feel like runny lotion!) --
Wella Professionals Enrich Moisturizing Treatment
(I'm planning on using this soon, but haven't gotten around to it due to the other hair treatments I received in various boxes. The one thing I can say about this though: It smells
so so so good!
) --
A Perfume Organic "Urban Organic" fragrance
(This was the only thing I'd throw out immediately. Ugh. The basil is overwhelming. But then again I hate basil in almost everything except my food so there's that!)
Overall thought:
Well worth the $20 spent. Glossybox always seems very "classy" and "mature". I'm not really sure I'm either of those things but I feel like I'm given products I'd never seek out myself, and I like that. I also love the packaging! I'll be a subscriber for a while, I'm sure! (
Sign up
for your own!)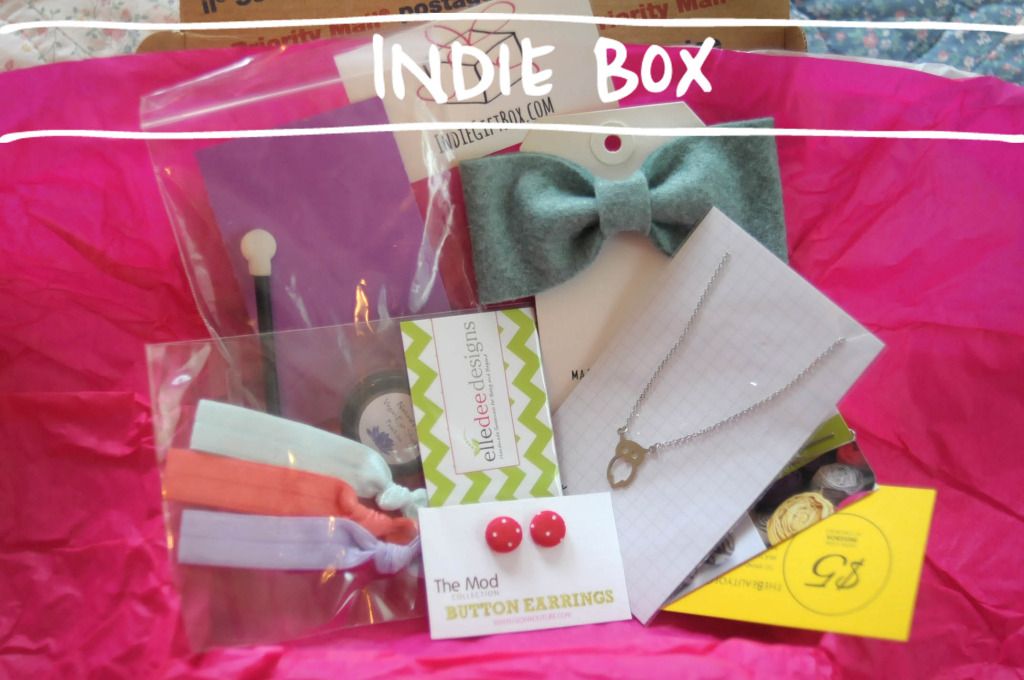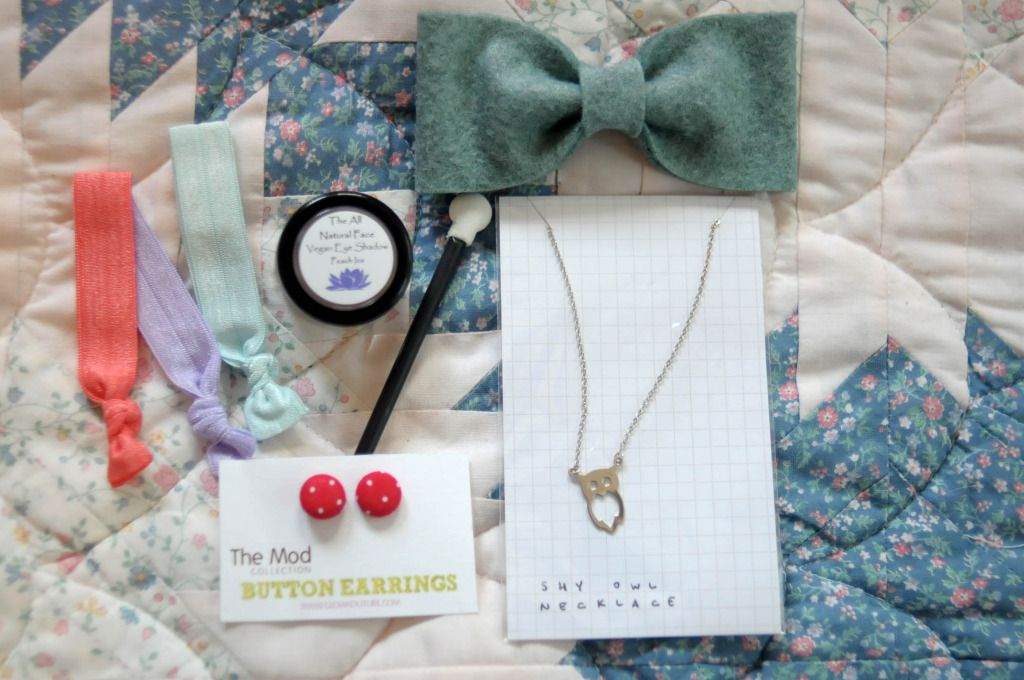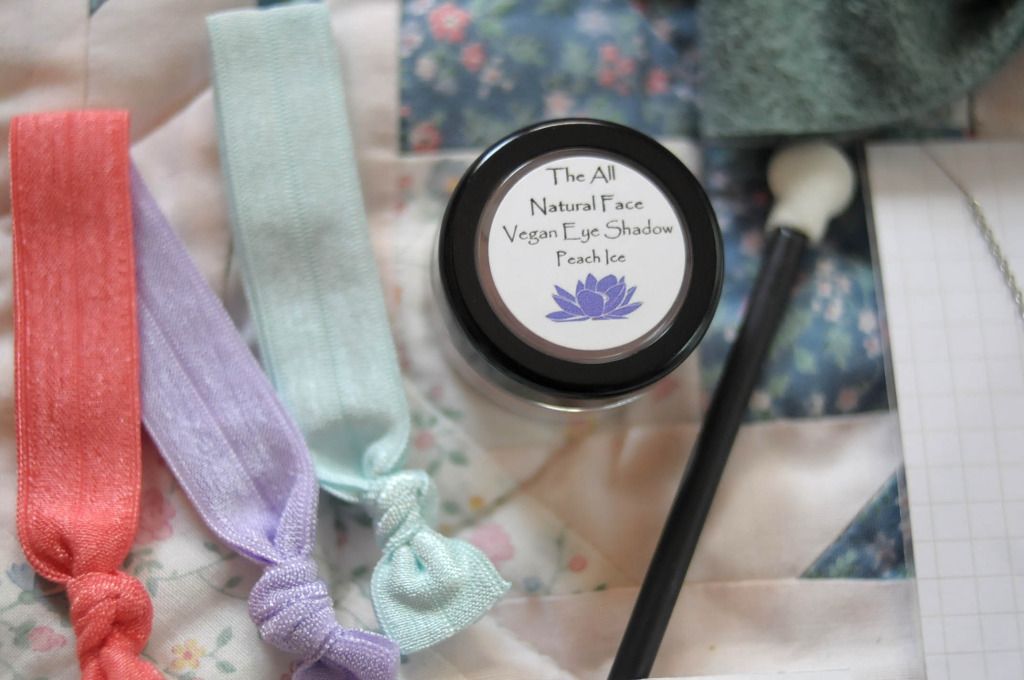 Indie Gift Box
is a new independently-launched subscription box from Erin, a super sweet Honeybean designer! She asked if she could send me a box to review and I was happy to do so. Here's what was in this shipment! I love that they're all from indie and handmade businesses. For $15 a month you can choose from their four box options. This box was the "Dainty" box!
In this box:
Anirtak Shy Owl Necklace
(I've had this sweet lady as a sponsor on the blog before, and I own another one of her necklaces. It's a sweet and
dainty
piece for sure) --
Vegan Mineral Eye Shadow in Peach Ice
(This was my favorite thing in the box. Peach is my favorite color and I love a good mineral cosmetic!) --
Elle Dee Designs hair ties
(We carry these in the 'bean [though not from this designer] and people seem to enjoy them. I don't use hairties at all, but I can
definitely
see the appeal to the no-crease ones! Plus these colors are pretty!) --
Glow Kouture Earrings
(I have stretched ears so these will never get worn by me, but I'm sure my niece will love them! I also make the same earrings for Honeybean in various prints/colors!) --
Mary Rebecca Felt Bow
(I make these in my Hive + Honey shoppe [same color + packaging too!] so obviously I like them :D)
Overall thought:
While I can't speak for the other "theme" boxes, the Dainty one was very sweet. It'd be great as a gift subscription for a sweet gal in your life, too. We carry everything showcased in Honeybean (though through different designers) and we've been happy with our selection thus far! The only thing that I'll be using personally is the eye shadow but I know they'll make great gifts to friends/family. You definitely receive a lot of handmade product for only $15! (Check out the offerings for your own
here
!)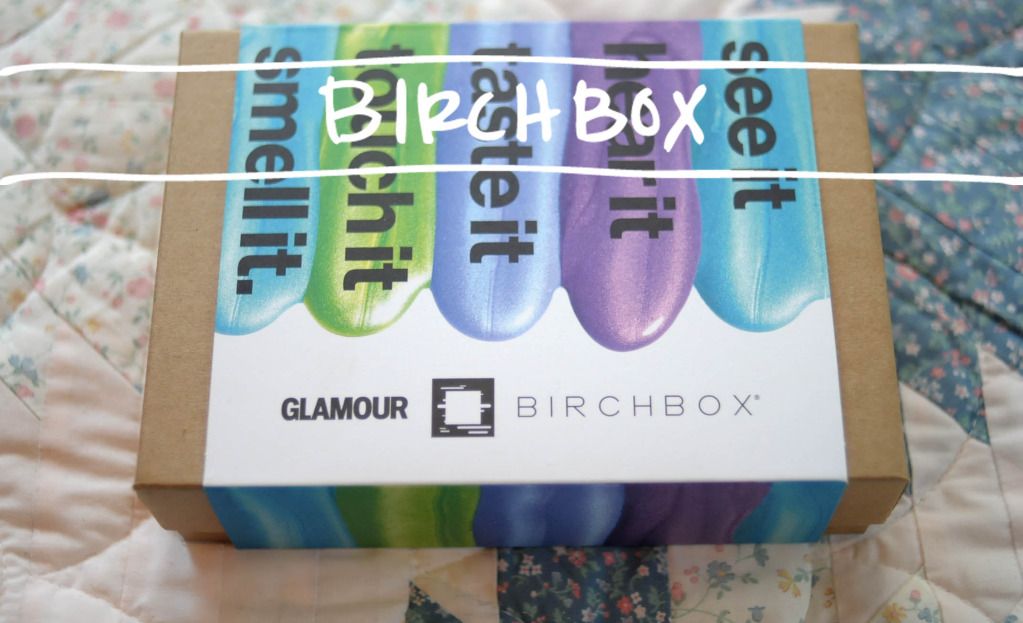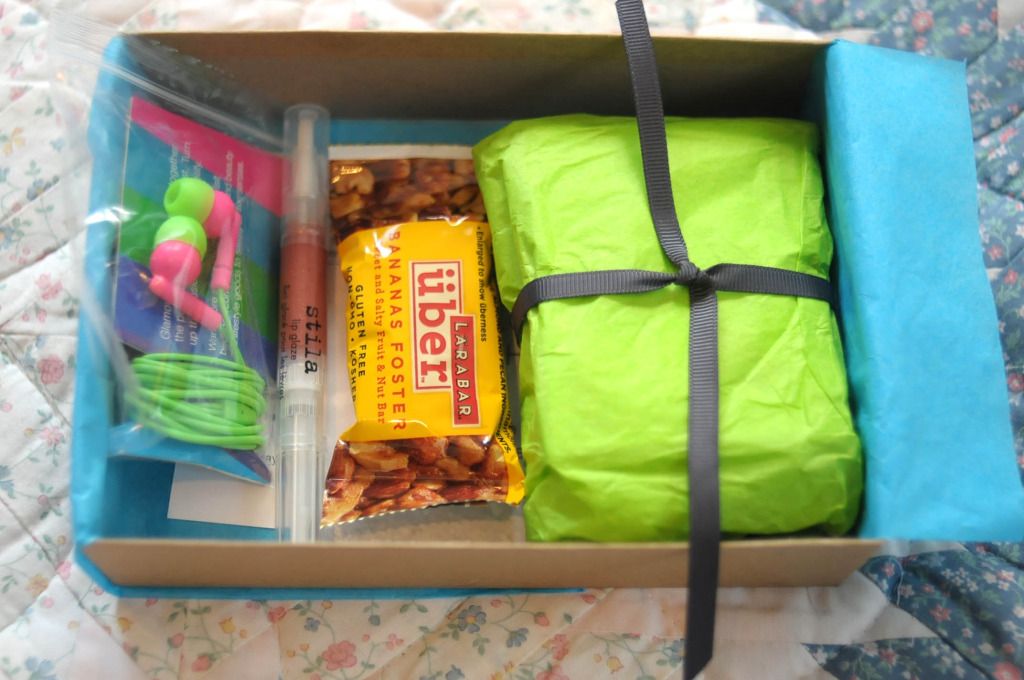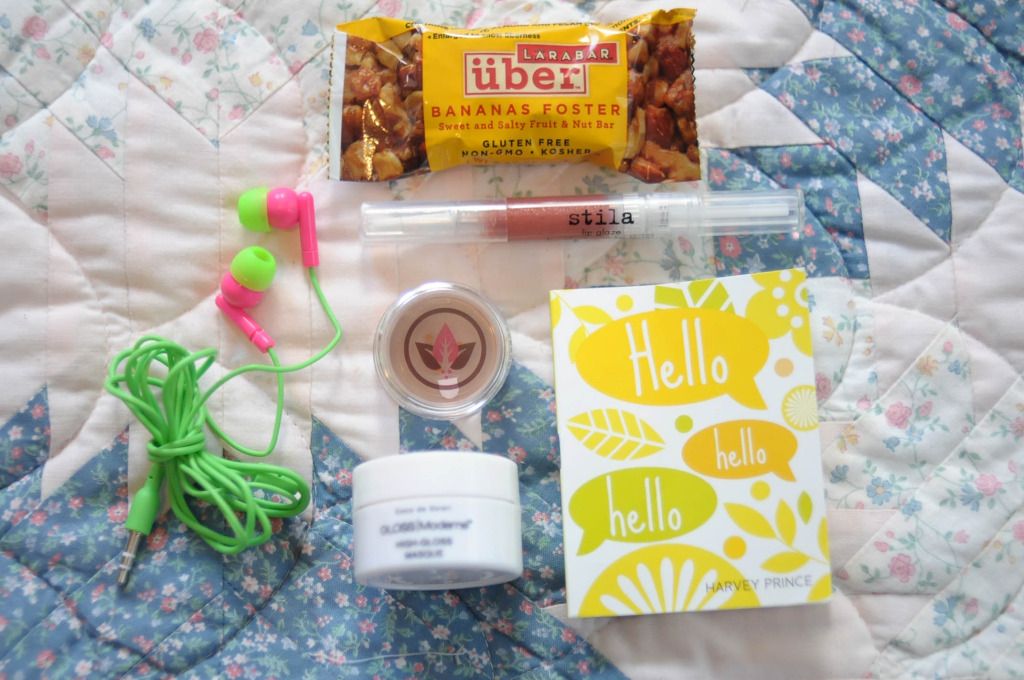 In this box: Ada Cosmetics Bronzer (I loved this! Such a subtle but shimmery boost of color for summer!) -- Gloss Moderne High-Gloss Masque (This has worked well on my hair so far! It's a nice contrast to the normal dry-ness from my dry shampoo during the summer) -- Harvey Prince "Hello" fragrance (I loveeeeed this! It packs a powerful punch of scent, but even Mike said he was a huge fan when I wore it. I love citrus-y scents.) -- stila lip glaze (This was a happy surprise in my box, too. The color is fantastic and I'm a huge fan of stila glazes) -- Larabar Uber bar (My Bananas Foster one was delicious! Nothing else needs to be said) -- Birchbox Exclusive Earbuds (The colors came as a shock upon opening them, and I thought for sure I wouldn't like them, but I was pleasantly surprised! The bright neon aside, they're great. They actually stay in my ears which is a nice change of pace from my Apple earbuds!)
Overall thought:
Another happy box for Kaelah! I know some people were so not into this month's BB but I loved it. I can only hope they don't let me down next month!
BirchBox
really is one of my absolute favorites. (Want your own?
Sign up here!
)
♥

♥

♥

♥

♥

♥

♥

♥

♥

♥

♥

♥

♥

♥

♥

♥
Do you subscribe to any of these? What was your thoughts on them this month?