Remember how I keep alluding to a super sweet thing we drove to Indiana for last month? Well, here she is! In all her glory! A 1972 Honda CB 350 motorcycle!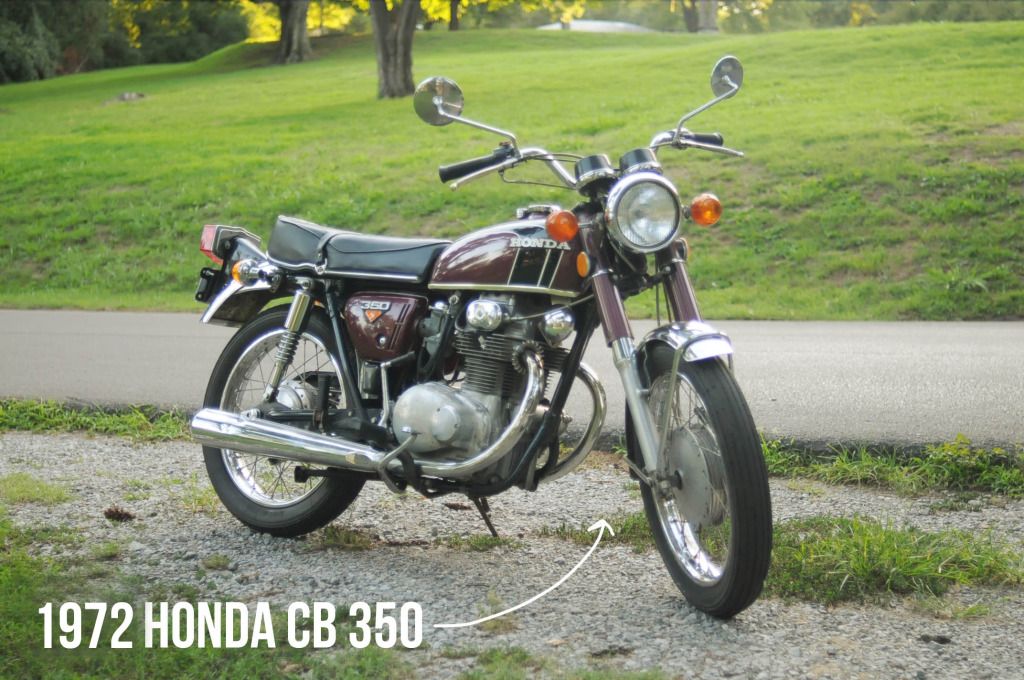 Probably sounds a bit crazy to some, but I've always wanted a classic motorcycle. My papa had one (an orange one) that I remember seeing at my grandparents' house when I was itty bitty, and I always thought they were so neat. Of course I've also always been terrified (They don't call them donor-cycles for nothin'!) I even sold my pink scooter like 4 years ago because I was a bit scared to ride it in traffic! But after riding in Florida I really wanted something that I felt attached to. I started looking for one and actually found it incredibly quickly. This one had just been listed a few hours earlier and it was a steal. The price was out of the world. I showed Mike and he loved it just as much. We called up the owner that night (about 8:30pm) and we were on the road headed an hour north of Indianapolis just 12 hours later.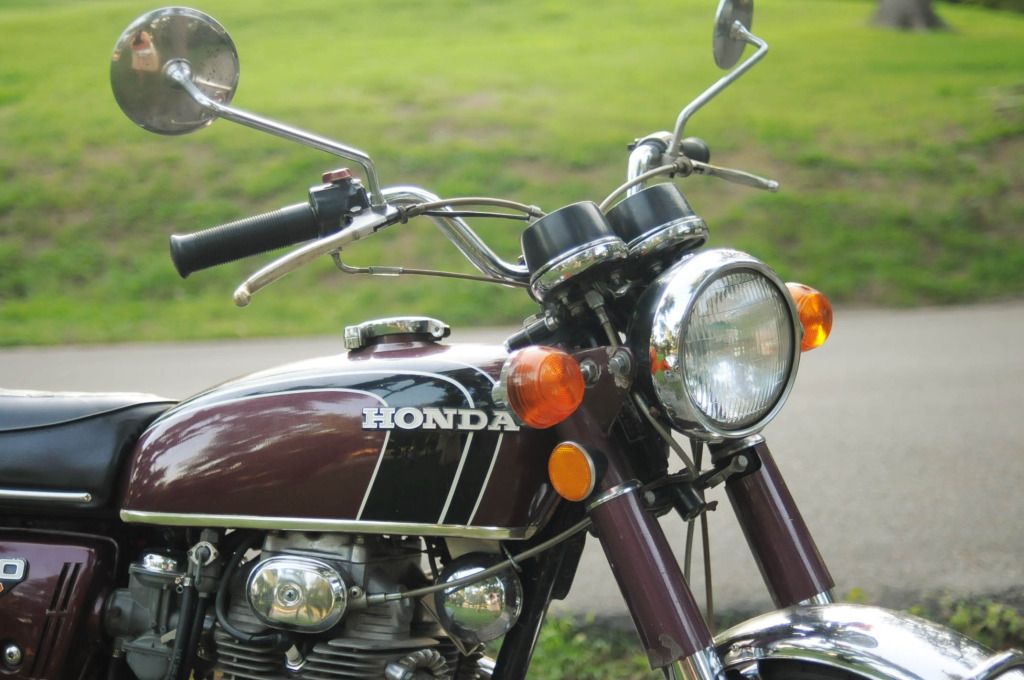 We've played with her a bit at home, traded out some bits and bobs, and made some adjustments. I like that it's just a 350 because I feel like I can handle it without being overwhelmed, but I need some boots with a little bit of height. (The saddle is a bit tall for me at 5'2"-ish, so it's not the easiest to move with my feet.) It really seemed like fate because just a day or so later a motorcycle safety class came up on Groupon for half off. I eagerly snagged one because I'd rather spend 2 days learning the ins and outs of all motorcycle safety biz before getting on the road. I don't want to put myself (or anyone else) at risk. I was supposed to take the class a few weeks ago but the rains were insane. I'm holding on to it for a good weekend and I'm going to make the most of it!
We're really excited about this little thing and I can't wait to work on it more with Mike. I know most people won't find it quite as exciting as we do, but we are in love with it. We really want it to be our exit vehicle for the wedding, too!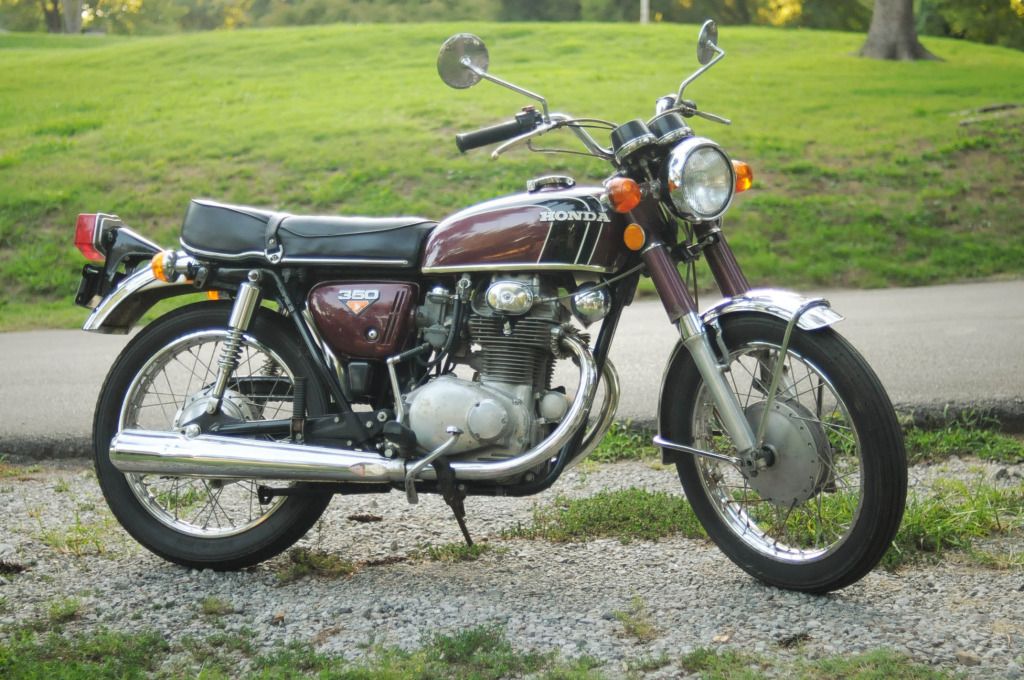 Overall, it was a random last-minute roadtrip well worth it!