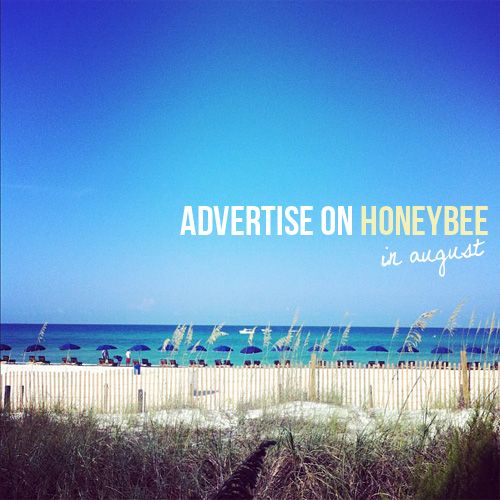 It's already halfway through July. Isn't that insane? In my school years I always felt like time stood still and the days would just creep on. Now I can't even grasp what day it is because they're passing at lightning speed. August will bring a lot of things to my plate, but I'm excited to tackle them. If you're looking to help get the word out about your blog, business or brand, I'd love to have you on the LCH team for next month. You can peep the updated traffic + stats, as well as see what ad sizes are available + their perks
HERE
! (
PS; You can get the discounted rate if you pay by the end of the day on the 20th!
)
Goodness knows LCH wouldn't be the same without all of you. Whether you're a reader or a sponsor, you're who makes it possible for me to do this day after day. So thank you.
And can I just go back to the beach already?! I'm almost sort of missing that "sand is absolutely everywhere and my hair is icky" feeling. Almost.