We are a coffee-drinkin' bunch over here in the Flynn house. I've been drinking it since I was a teensy toddler (yes, really. Asthma. It works.) and I'm maybe a little bit sure that I'm comprised of mostly caffeine rather than blood and water. I love trying all of the hip coffee shops around town, especially here on the East side. We have more than our fair share! All of these amazing roasts from around the world. Being that I'm not a flavored coffee person (lattes, etc), I prefer a straight roast. There are so many to choose from though! I'm not snobby about my coffee though... We usually brew Dunkin Donuts or Cracker Barrel at home (Have you had CB coffee?! I like it! Possible sacrilege to say in a post like this, but it's true.) My only real standards are: 1) It doesn't make me jittery (Looking at you, Folgers) and 2) It doesn't take like soot (Starbucks, that's all on you!). But I kindaaa feel like I need to raise the bar just a little bit now haha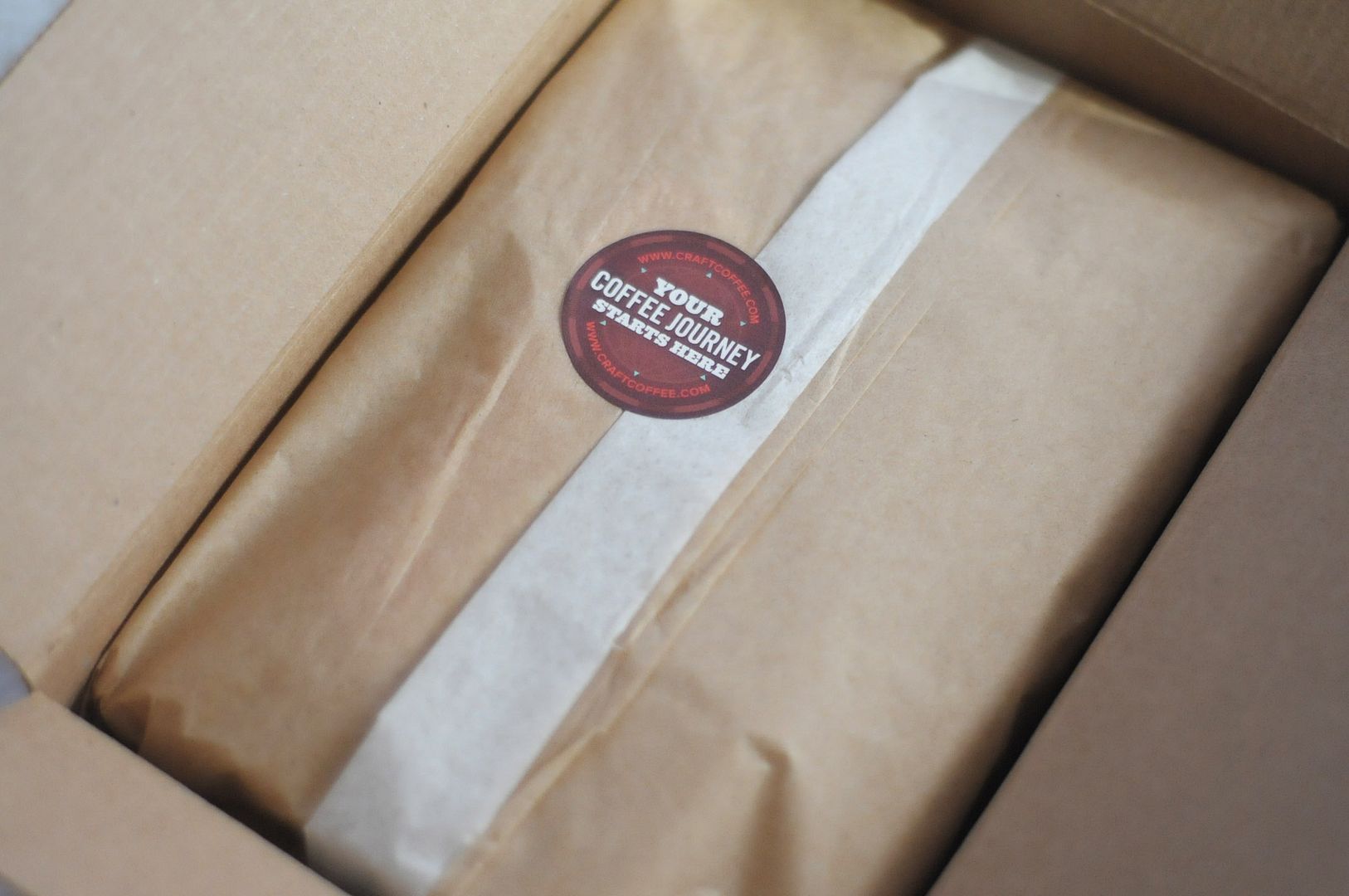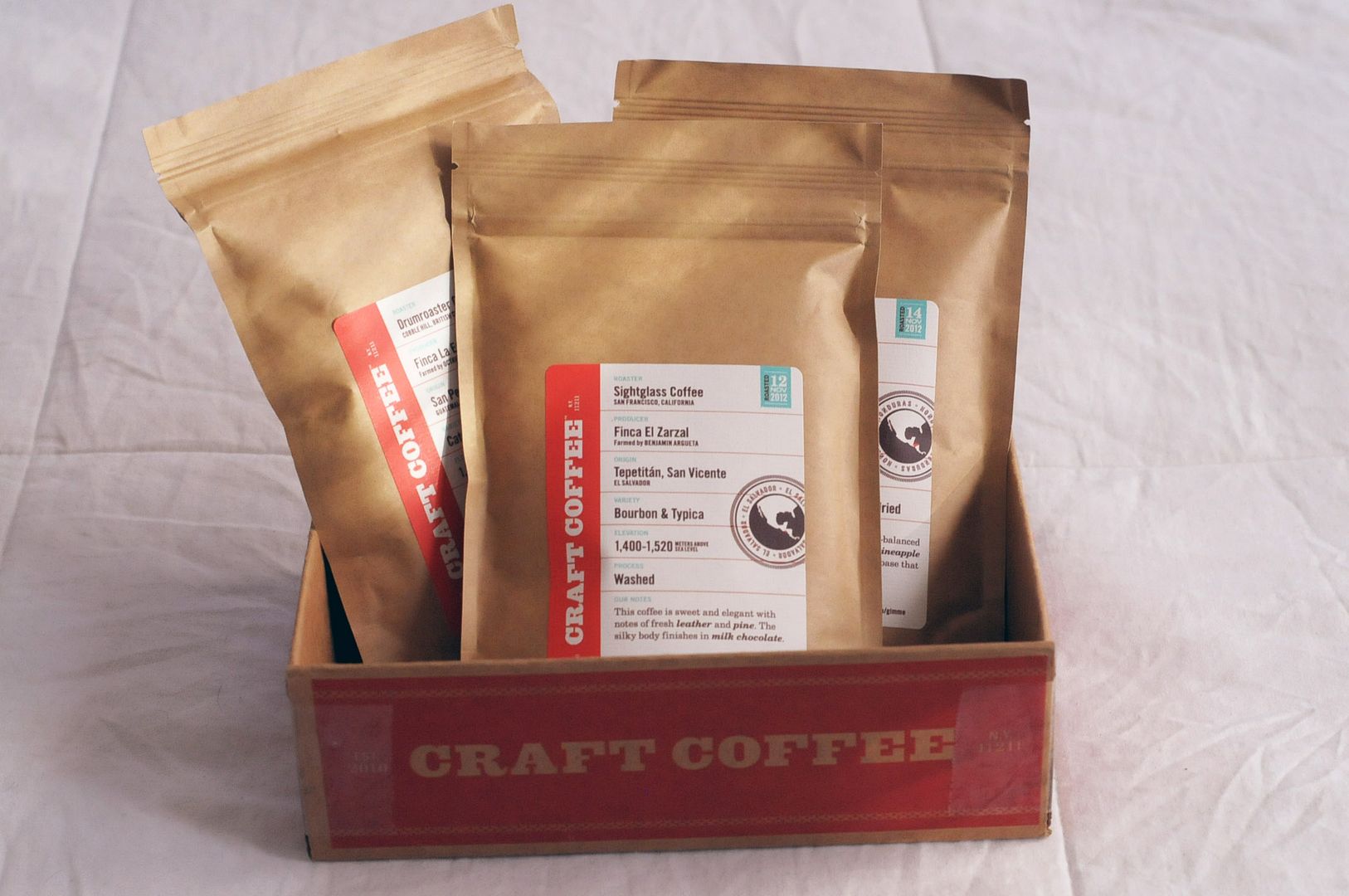 Anyway,
my friend Amanda
sent me a
Craft Coffee
subscription box and I can't get enough. I think this one might take the cake on all of the sub boxes combined. (I know, I know, another sub-box... but this one is so rad.)
Basically
Craft Coffee
is an artisan coffee sub box and they pick the 3 best roasts each month to ship to your door. 42 cups of fresh brewed goodness. You can choose your grind and open your mailbox to a trifecta of amazing smelling coffee. Mike and I got the whole bean and grinded it ourselves. We decided to use our coffee in our French Press. They send along an informative card about the best way to brew the coffee to get the maximum flavoring. Pretty darn helpful considering I don't know much aside from "stick it in a coffee maker" and "push it down in the french press" haha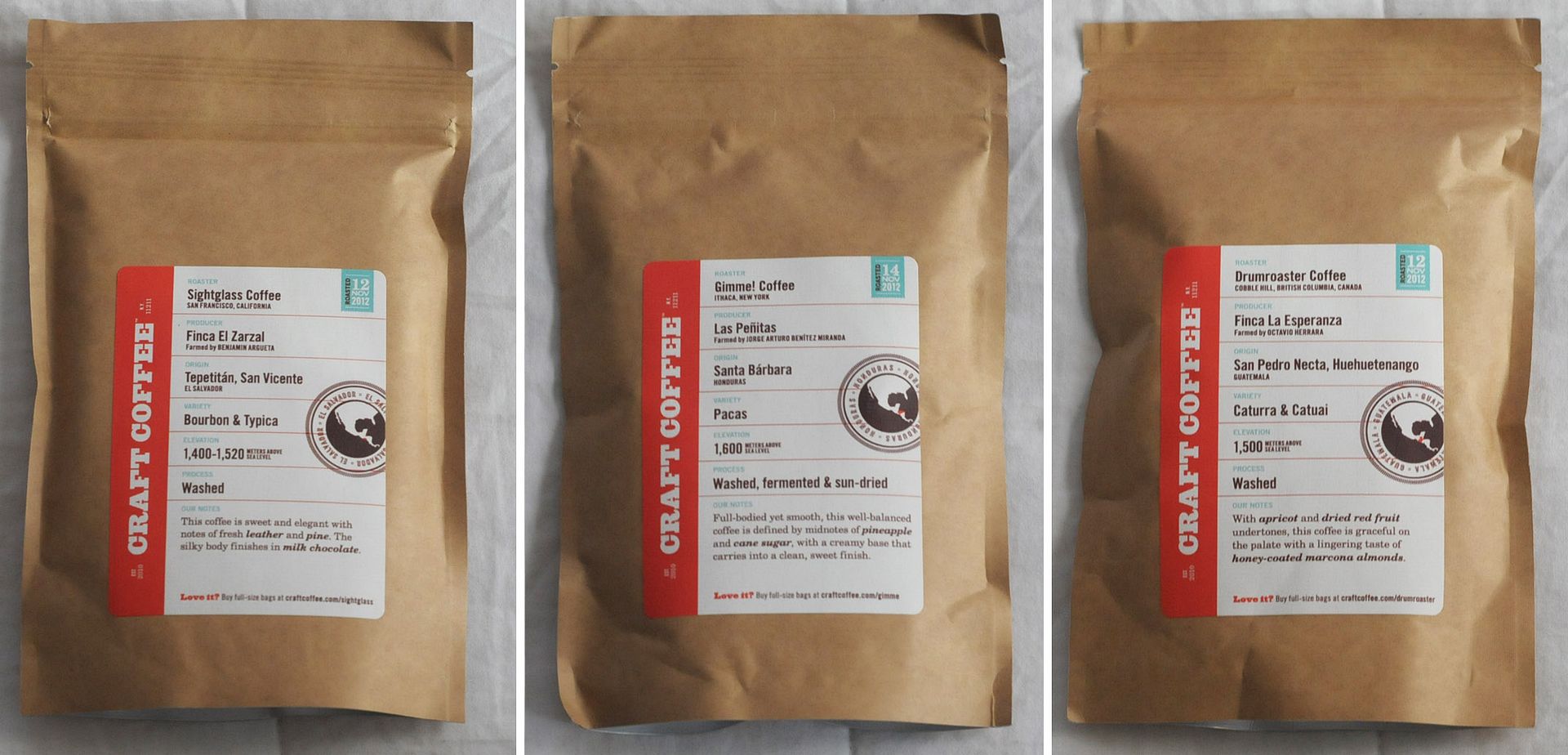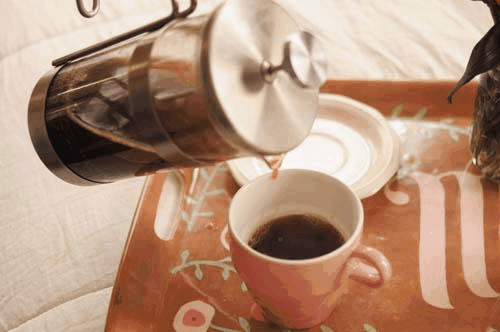 I ended up canceling my Glossybox subscription a few months ago just because I felt like it wasn't worth the money anymore. I could definitely see myself subscribing to Craft Coffee in it's place though, because it's something both Mike and I can enjoy together. It has my thumbs up!
PS; I was in no way compensated for this post! It's not sponsored or anything. This is just my honest-to-goodness reaction to a rad new product. :) If you decide to try it out, let me know what you think! I feel like this is right up y'alls alley!

PPS; After seeing the post the CC folks were kind enough to offer up at 10% discount code to all of y'all! Use the code "honeybeegift" to get 10% off any holiday gift at Craft Coffee! Expires December 23rd!