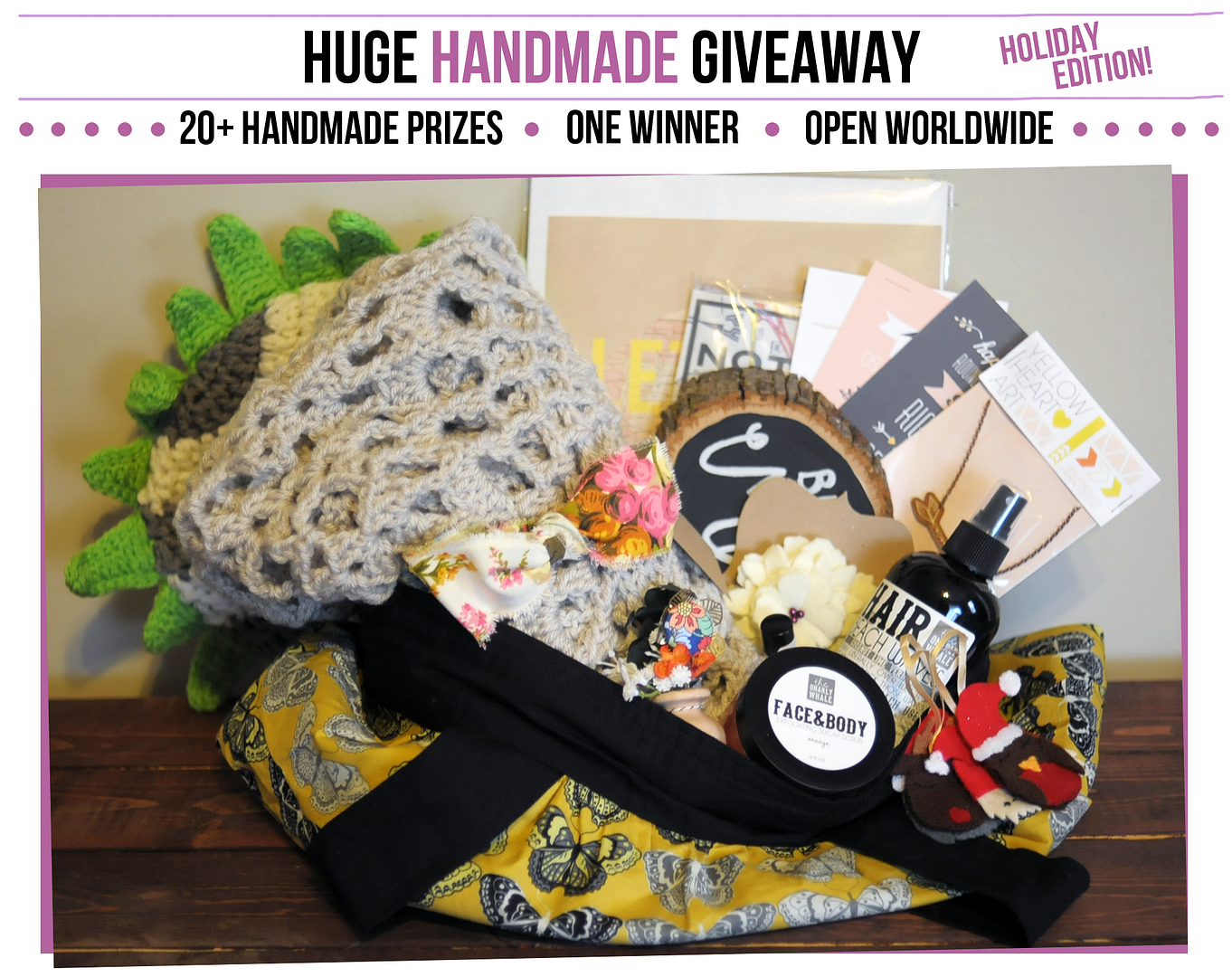 I did something similar to this a few years ago and I've been wanting to do it again lately. I love being able to support small/independent businesses and give the gift of handmade for Christmas. I thought it'd be super fun to host the Huge Handmade Giveaway this weekend so that ONE lucky winner gets the whole kit 'n kaboodle! If anything in the bag isn't your style, you can always re-gift to a friend or loved one. Kind of makes your life easier if you think about it! Today we have 21 items from 11 handmade talents and you could take home the whole mess of it! Worth over $300, it's an awesome prize! Here's what you could win...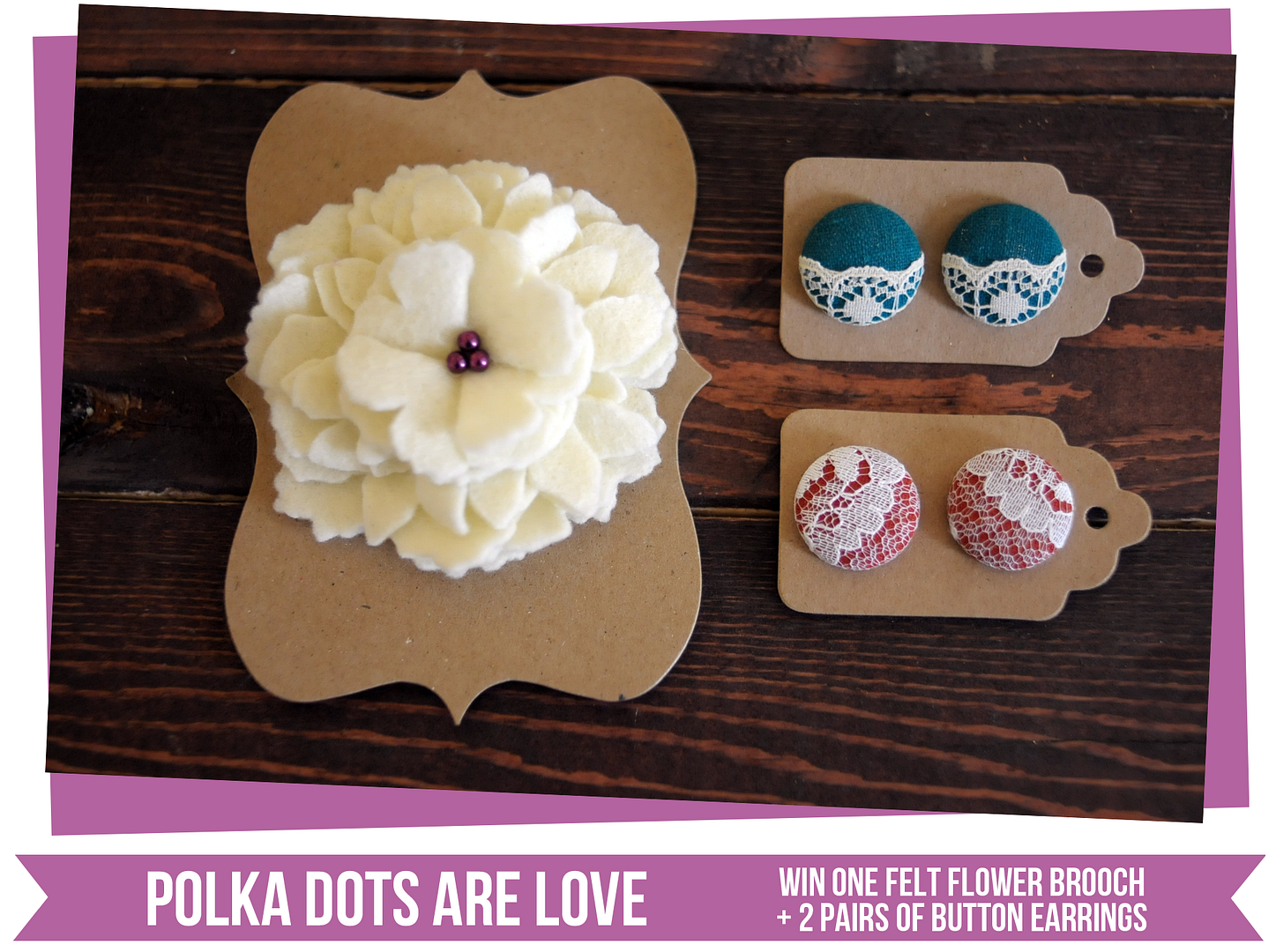 This felt brooch is darling and so perfect for a cardigan or coat! Festive and fancy. The lace covered button earrings are super cute, too! -- (retail value: $22) --
Visit Polka Dots Are Love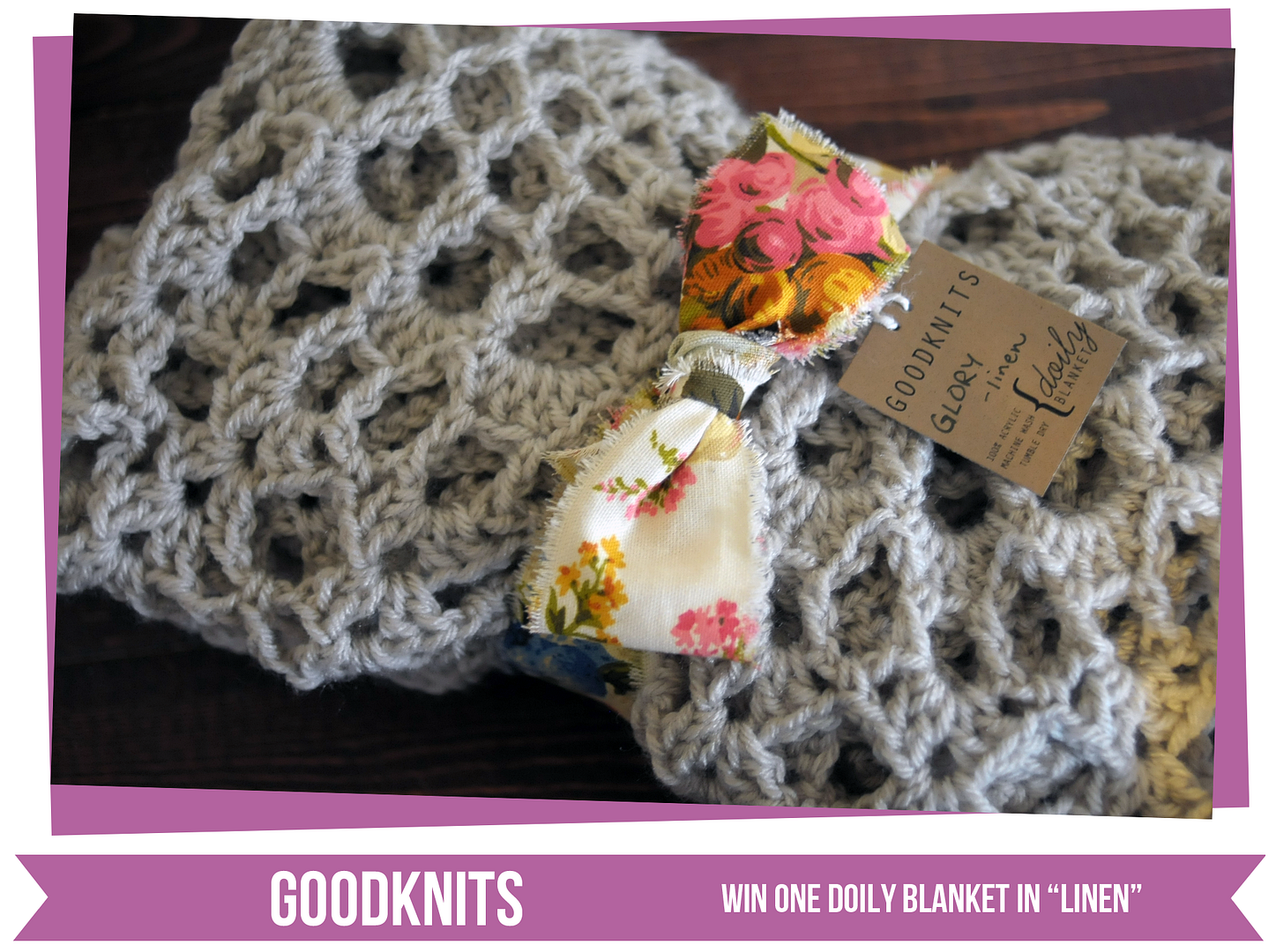 This "linen" colored GoodKnits blanket is officially the top thing on my wishlist! It's
GORGEOUS!
If you unfold it it's this giant doily. Seriously, I am in love. I need this haha -- (retail value: $84) --
Visit GoodKnits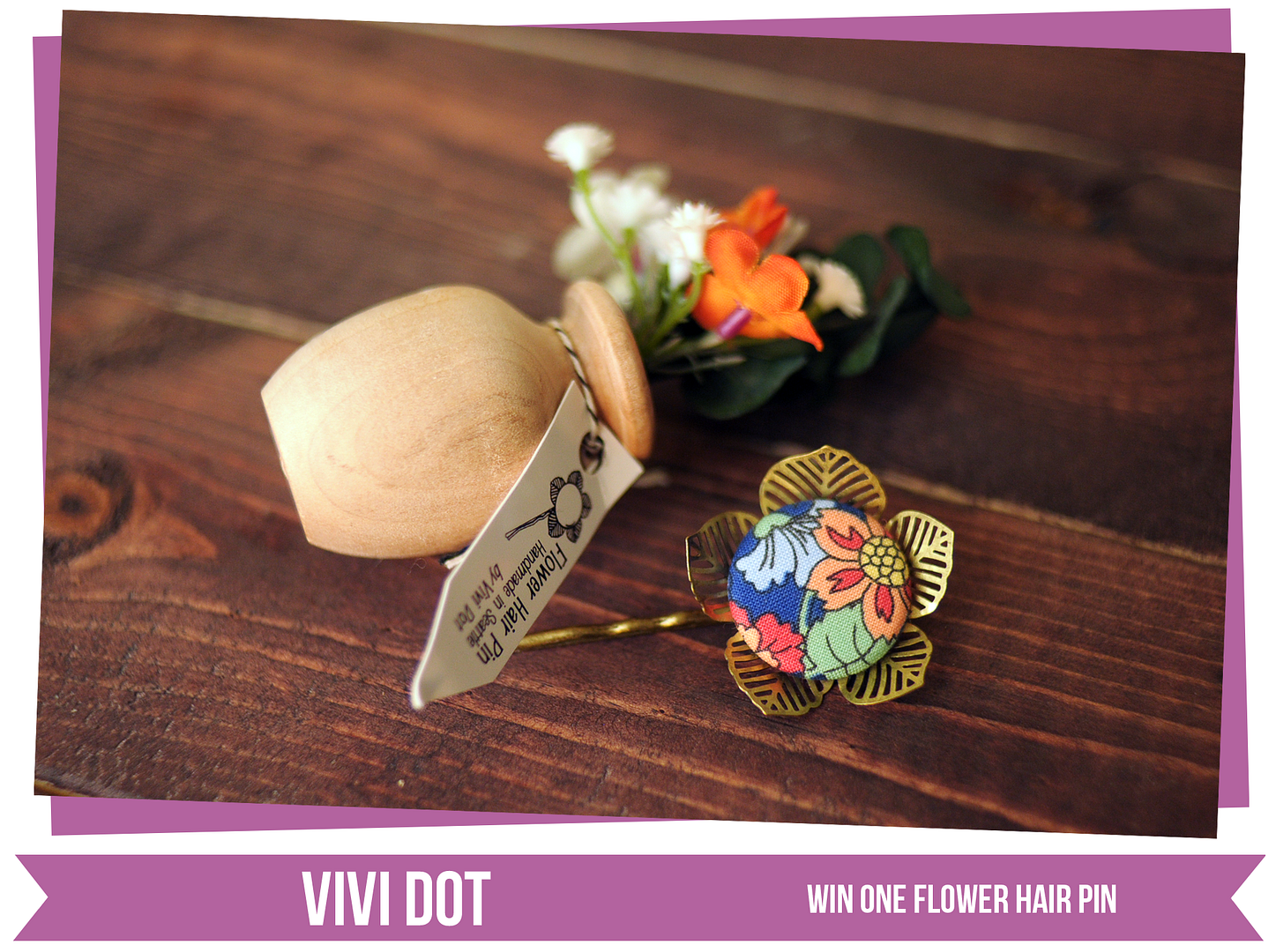 Molly makes the most gorgeous fabric covered button accessories and this darling flower hair clip is no exception. She has sent me one of my very own and seriously that little vase packaging gets me everytime! -- (retail value: $16) --
Visit ViviDot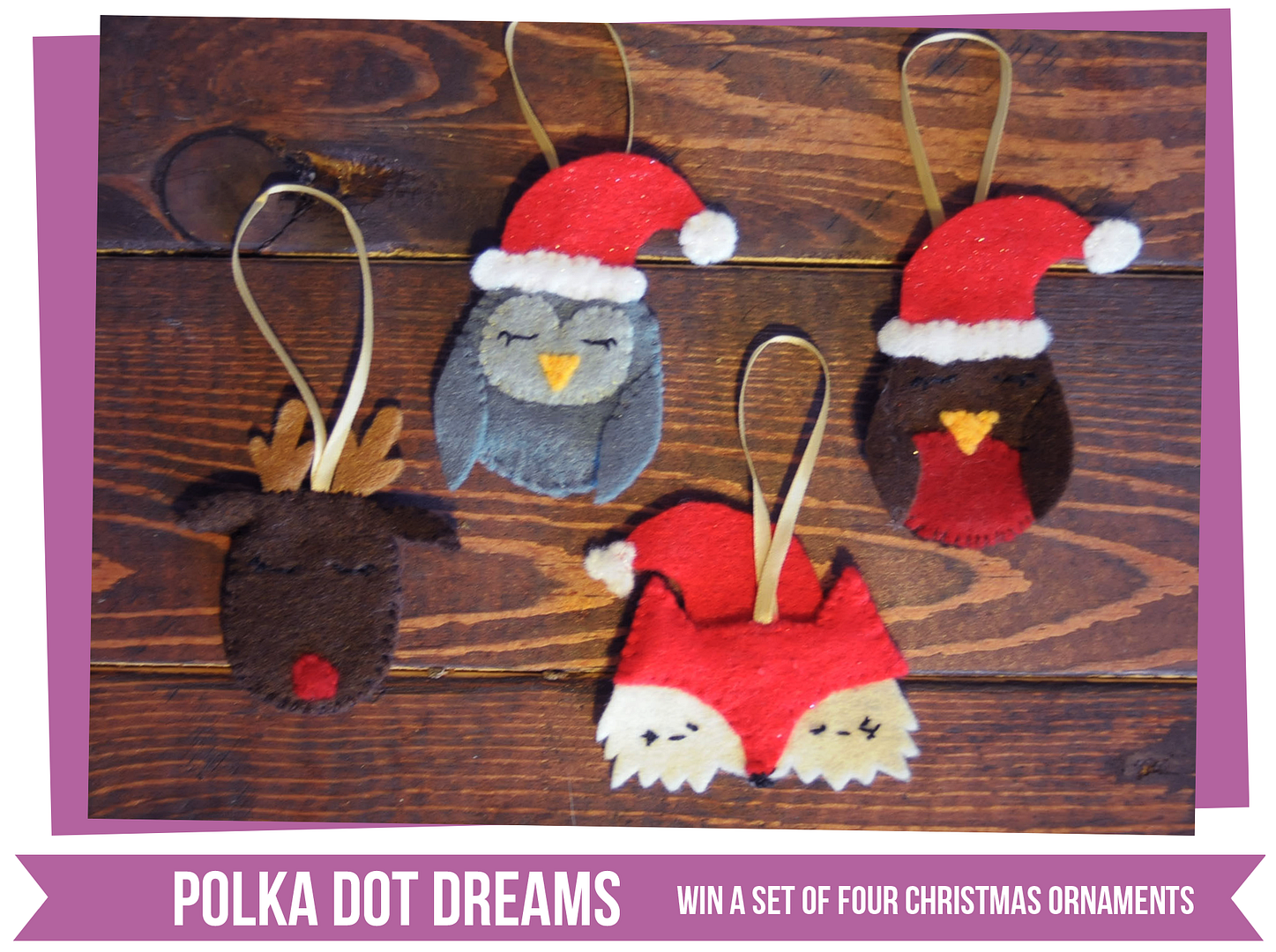 These will be perfect to trim your tree with! The little animal characters are so stinkin' sweet. I really kind of love the fox and the reindeer. -- (retail value: $24) --
Visit Polka Dot Dreams
These art prints seriously
such good quality!
I quickly emailed Lenora after receiving them to tell her just that. They're also the perfect colors (you know, personally speaking!) Her arrow necklace is adorable too and would be the perfect gift for any gal in your life (or yourself! Huzzah!) -- (retail value: $36) --
Visit Yellow Heart Art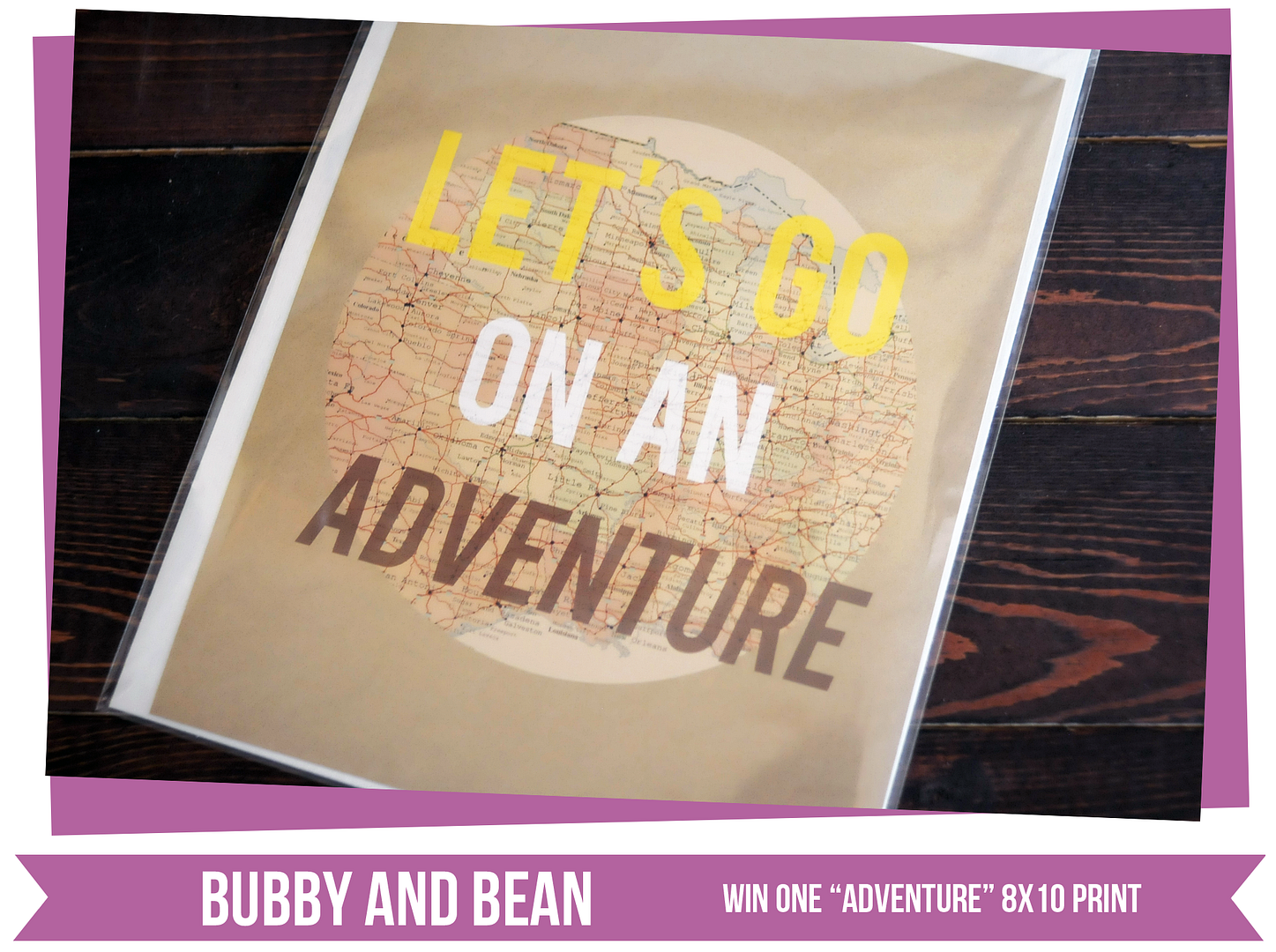 Melissa is one of my favorite people ever. It's true. And her Bubby And Bean art shop is full of so much goodness. This Adventure print makes me want to hop in the car and set sail for an unknown destination!
Psst... her shop is currently on vacation but Favorite it to stay updated!
-- (retail value: $16) --
Visit Bubby And Bean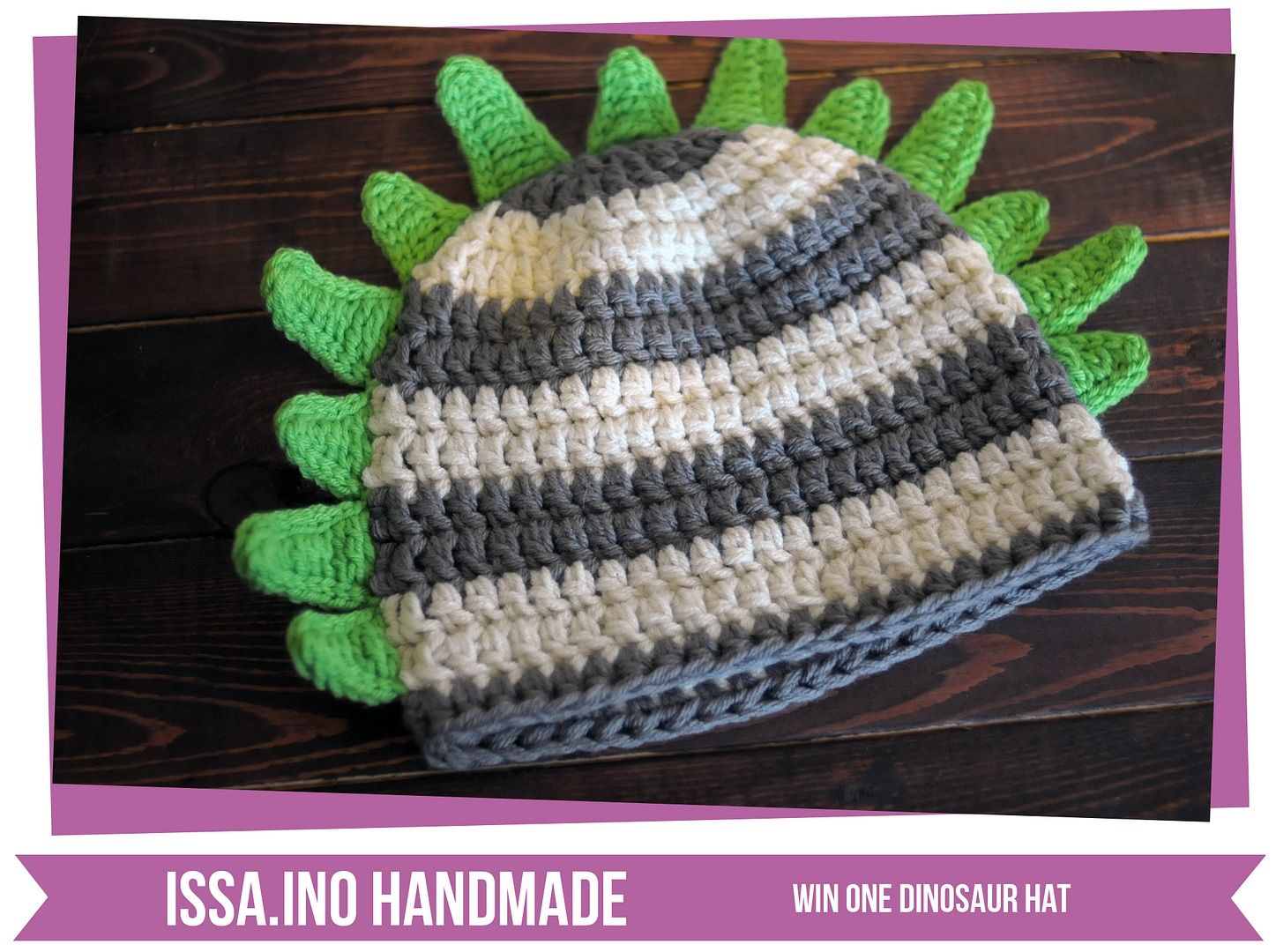 A dinosaur hat perfect for the fun loving man or woman! Toby maybe thought it was the best thing ever when we explained to him what it was haha Not a dinosaur fan? Flip it inside out for a nice cream + gray beanie! -- (retail: $29) --
Visit Issa.Ino Handmade
Another wanderlust inspired print up for grabs! This time a 5x7 from A Wild Tonic featuring the ever-popular J.R.R. Tolkien quote! -- (retail: $18) --
Visit A Wild Tonic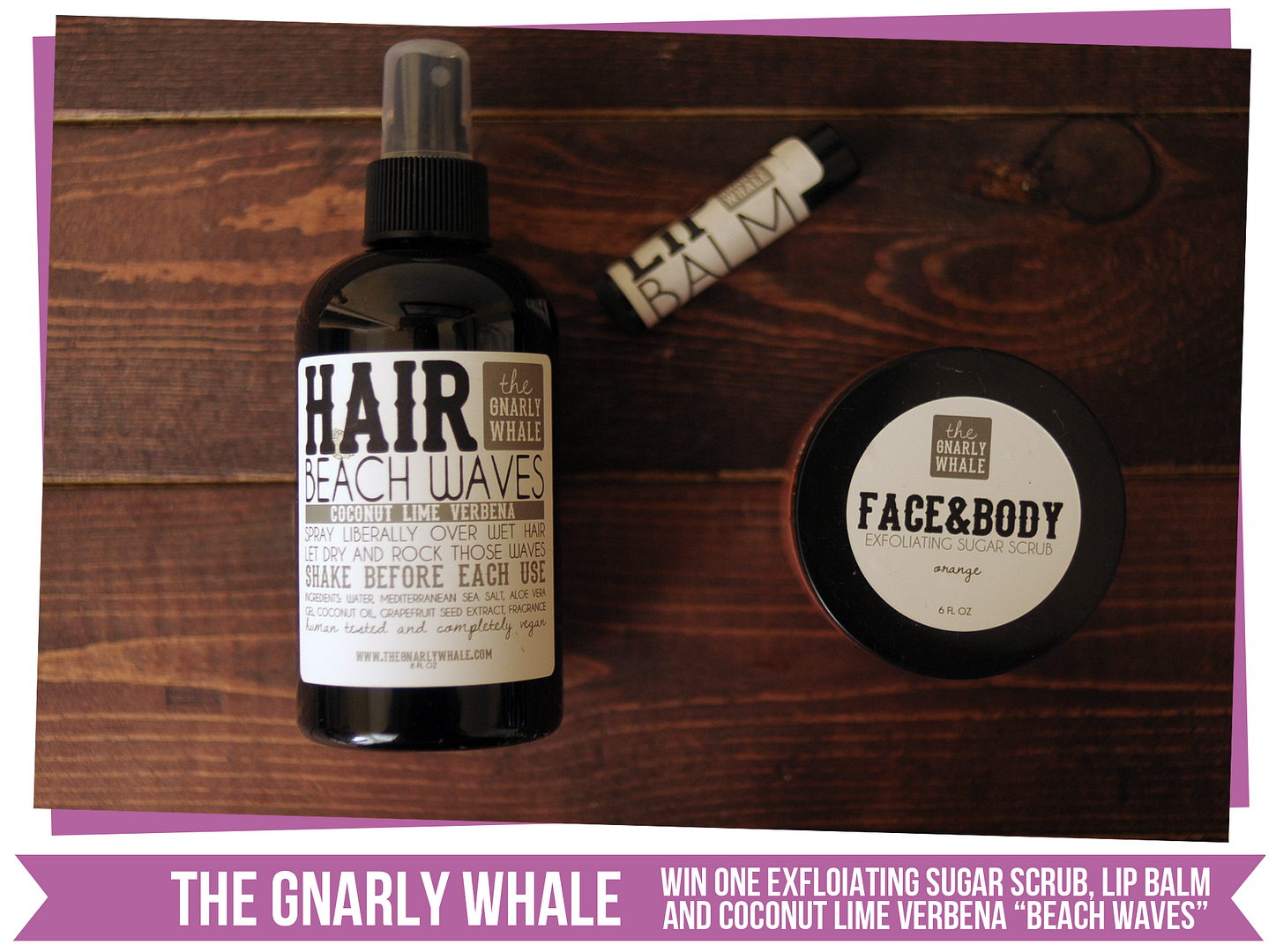 The perfect handcrafted beauty regime is up for grabs from The Gnarly Whale. You'll win a lip balm, sugar scrub, and some "Beach Wave" spritz for your mane! Keep the beach hair alive even in the winter. -- (retail: $23) --
Visit The Gnarly Whale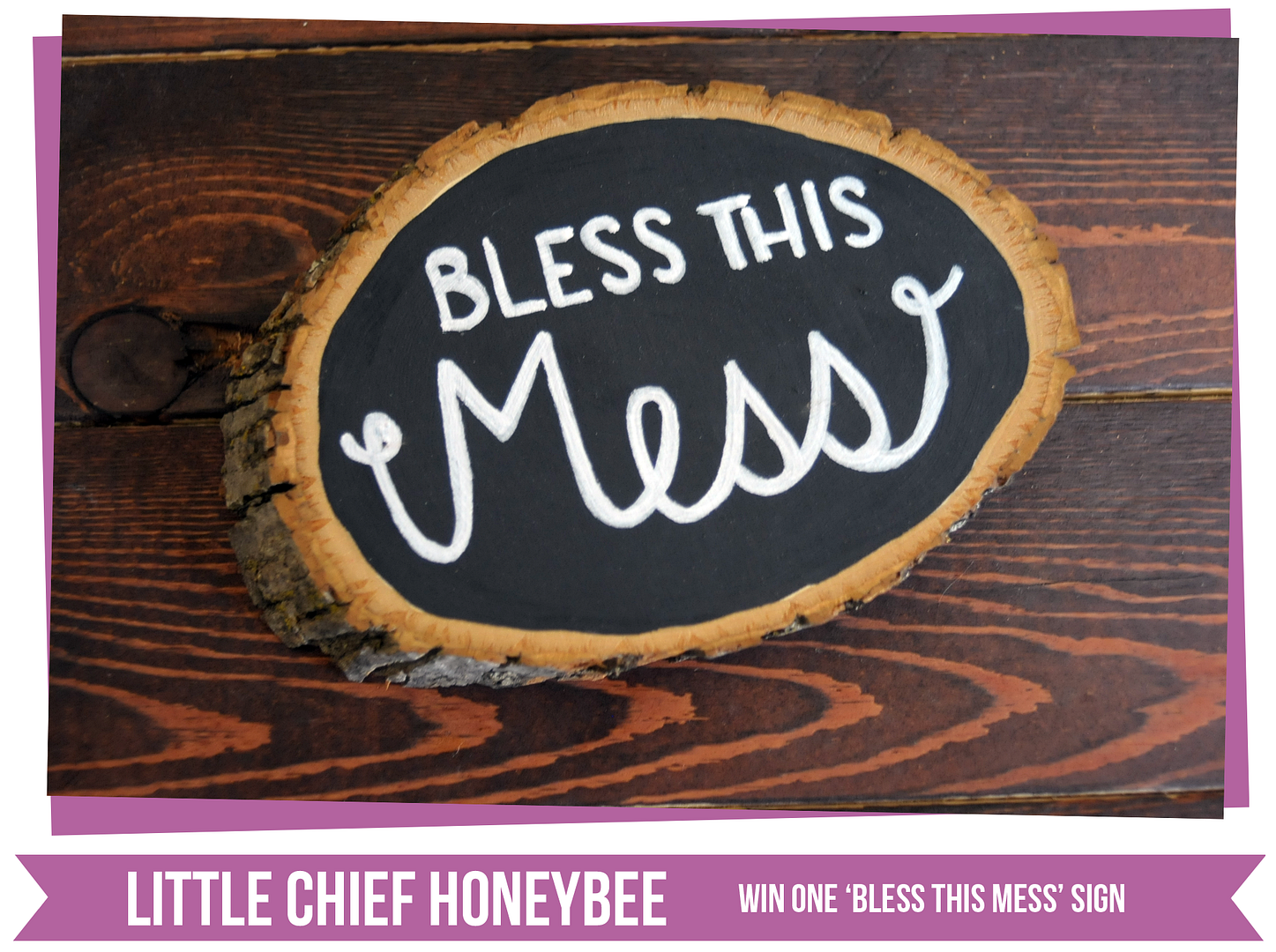 One of my very own handpainted wooden signs for your home! This one is adorned with the sweet sentiment "Bless This Mess"... you know, if your house is anything like mine (read: rambunctious kid!). -- (retail: $25) --
Visit Little Chief Honeybee
(oh wait.. you're already here!)
Last but certainly not least, you could have all of your goodies wrapped up in this super bright yellow butterfly tote! The perfect dose of color for an otherwise drab winter! -- (retail: $25) --
Visit Scarlett Key
♥ ♥ ♥ ♥ ♥ ♥ ♥ ♥ ♥ ♥ ♥ ♥ ♥ ♥ ♥ ♥ ♥ ♥ ♥ ♥ ♥
Now! Are you excited? I'd love to do this more often (maybe every couple of months?) so if you like it, let me know in the comments! If you have a handmade shop, I'd love for you to apply to the next round! No sponsorship required! Just good ol' supporting handmade!
If you want to be entered to win the bag above, (be sure you're a GFC follower! Over on the sidebar!) Leave a comment below answering this question: Do you have any holiday traditions? If so, what is your favorite?
Additional entries to win include: *Like LCH on Facebook - *Like Him + Honey on Facebook - *Tweet this: "I just entered to win a basket full of handmade goodies worth $300+ on @kaelahbee's blog! http://tinyurl.com/cuc84v2"
Terms: Please leave one comment per entry. Group entries will not be counted as such. Please be sure you're a follower of LCH over on the sidebar via GFC (I mean, that makes sense right? haha). One winner will be drawn on December 19th and the item will be shipped out immediately, so please leave me a way to contact you if you win! This contest is open worldwide, but I can only guarantee Christmas delivery to the lower 48 states in the US! Good luck!

Congratulations Alexandra The Great! Please check your email!