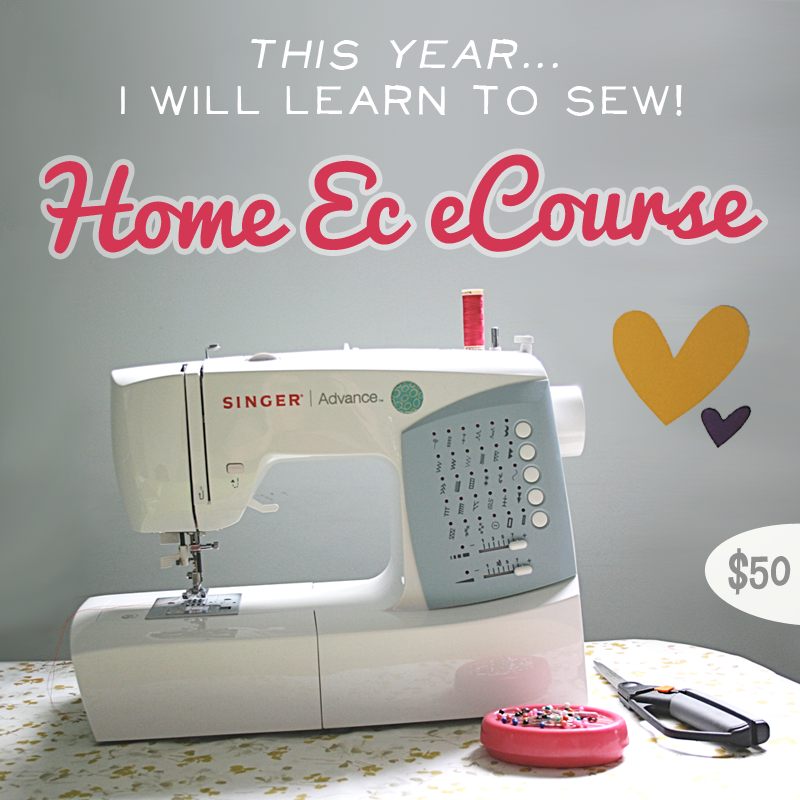 Have you always wanted to sew? Do you have a Sewing Machine but don't know where to start? Is your New Years Resolution to get in touch with your creative side? Make 2013 your year-- learn to sew with Home Ec , an online sewing class for beginners!
Our take it at your own pace e-course will
increase your confidence behind a sewing machine with usable techniques, projects you'll love and progressive development :) Home Ec features Guides for Beginners and 28 Sewing Fun Projects-- each project features a new skill and awesome tutorials with step by step photos & instructions, progressive development and confidence building application!
Registration for the Home Ec eCourse is $50 and access does not expire. If you'd like to give the (belated!) Gift of Sewing this Christmas, register here and use one of our

printable Gift Cards

to make gift giving easy!
The Home Ec eCourse starts with a video walk-through of how to use your sewing machine (including how to turn it on), plus tips & troubleshooting, tools of the trade and other tips to help you get ready for your first project! Then, we get to start sewing and the fun begins! The Home Ec eCourse will take you through 28 awesome projects using step by step photos and written instructions-- start at the beginning and work your way to the end, at your own pace!! Each project gets just a bit harder so that you're growing along the way and feeling confidence in your new skills as you complete each sewing project :) By the end of Home Ec, you'll be able to make handmade gifts, read a commercial pattern, decorate your home, alter your clothing, make purses & bags and sew a quilt! Take a look at all of Home Ec's projects below...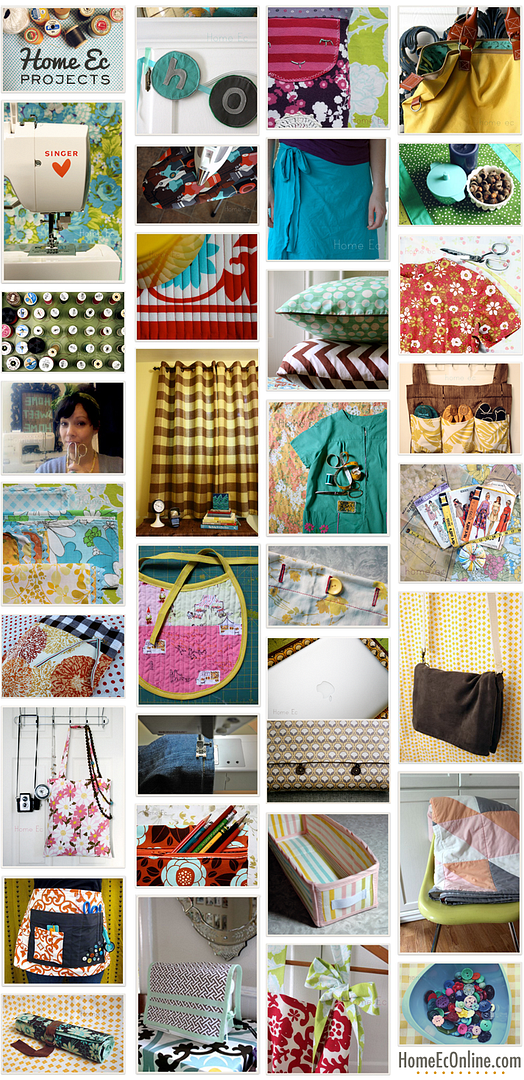 Make 2013 the Year you Learn to Sew!
xo! Leigh-Ann, Rachel and Courtney
♥
♥
♥
♥
♥
♥
♥
♥
♥
♥
♥
One of my personal goals this coming year is to just simply get better at stuff (sewing included!) so I'm super excited about this eCourse. I've got mine ready and I'll dive head first into it as soon as my new studio is set up. Anyone wanna sew along with me?! ;) xo KB