Here's the second styling of my
LuLu*s Flapper Keeper dress
! This one is probably my favorite of the photographed ones so far. Mike came up with the name the other day while I was wearing it. Said it looked like I was "going out to a punk show" (sorry if that offends any punk fans!) I'm currently a huge fan of "Barbie" pink makeup/lipstick, so matching my nails and letting the interior of my clutch peek out was the perfect mix. I've been feeling kind of bored with my hair lately so I just decided to sweep it over in a really really messy low ponytail for this number. I also opted to double up on gold chain sweater clips and skip both the necklace and belt. I've been putting these sweater clips on
everything
together. I'm a little bit obsessed with stacking them. Now we get to the shoes...
Oh the shoes!
I was a bit wary that I'd be able to walk in them, but it's surprisingly easy... you know, until you get onto cobblestone. I probably came *this* close to busting my face in front of most of East Nashville a half dozen times. But level, regular ground is a totally different song and dance. I'm loving the gold dangling chains!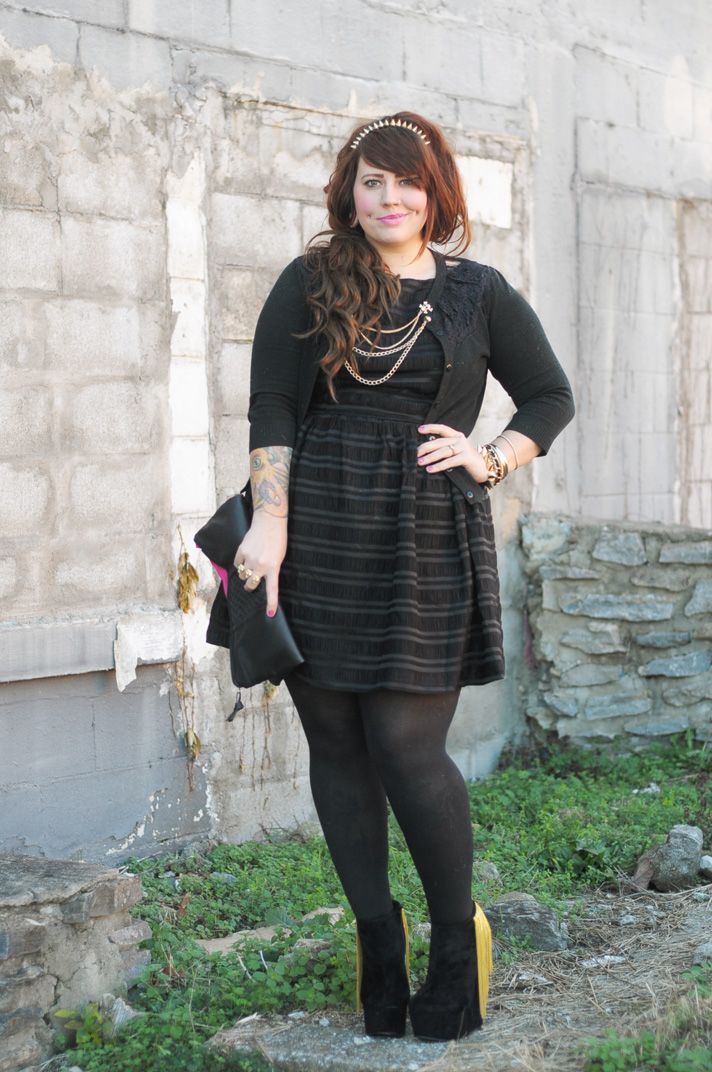 Yesterday I spent the day Christmas shopping with my friend Maya. We headed to Opry Mills for a bit (and managed to shop more for us than anyone else...) and then popped over to Mt. Juliet on a "specific book at the bookstore" run. Happy to report she put a significant dent in her shopping list and I completely finished my list for Mike! I even wrapped them all last night! Trying to put on my big girl britches and wrap like an adult. Normally I'm so so bad at it. Tonight Mike and I are going out to finish Toby's shopping while he's whisked off to enjoy some Toby/Pawpaw time. We knew we wanted to shop together but couldn't pull it off with that inquisitive little guy around. He's pretty darn smart.
I'm getting so excited about Christmas, but it feels so strange for it to only be 11 days away! Like, I'm not ready for it to come and go yet. I feel like I haven't allowed myself to get in the Christmas spirit by making our house smell like cinnamon, watching Christmas movies, or being able to go to any holiday parties. In the blink of an eye Christmas will be gone and New Years will be behind us. Ahh! So much to mentally prepare for in 2013!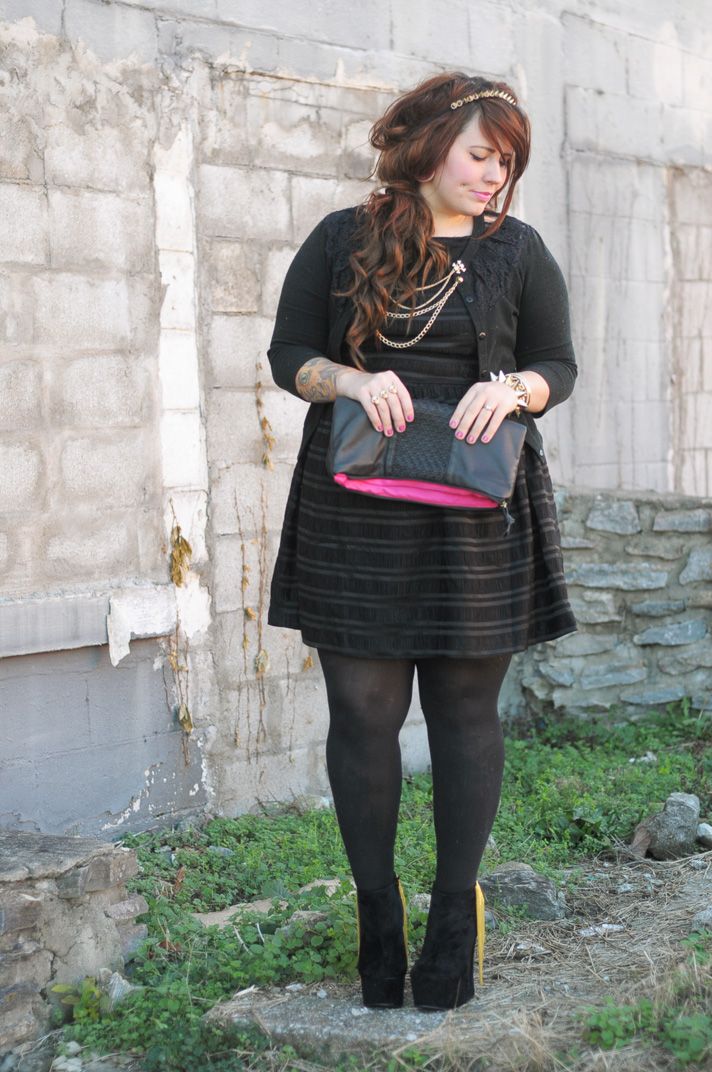 Speaking of mental preparation and 2013, I get so excited about new goals. I'm not really one for "resolutions" (I save most of those for my birthday list) but I like to set a "theme" for the year. 2012's was "Organization" and I'd like to say I was somewhat successful. I've definitely been better about it the last quarter of the year but I know I'll take that with me into 2013. I've yet to decide exactly what 2013's theme will be but I have a few ideas. We'll see!
Today I'll be organizing my office (ha!) and cleaning out my car because it's long overdue. Let's hope it's not super super cold outside. Yowza!
Flapper Keeper dress c/o LuLu*s
Charlotte Russe cardigan
Spike sweater clips c/o Romwe
Skull sweater clips c/o Romwe
Steve Madden clutch (similar)
Edition 01 + Forever 21 bracelets
Triple skull ring via PLNDR
Target tights
Forever 21 spike headband
Privileged heelless shoes c/o LuLu*s