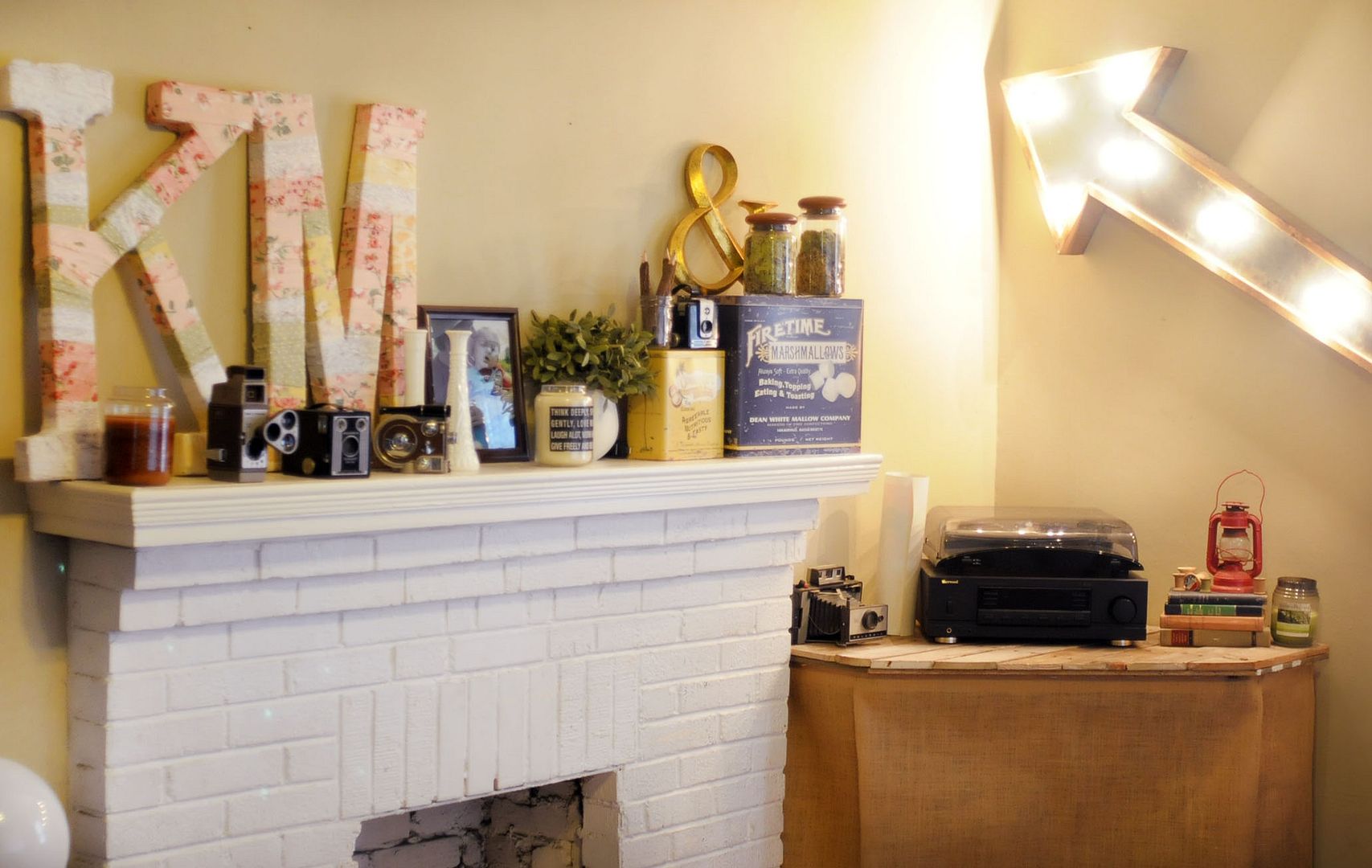 We've been living in our little cottage on the East side of town for almost 7.5 months now! That's crazy. It seems like time just zooms on by. Our home is sweet and we love it, though the decor isn't where we'd like it to be exactly. It's still cozy though, so I guess that's what matters. Mike and I have been digging through thrift store bins, flea market stalls, and the occasional yard sale or two to decorate our house. It's a double win because a lot of the stuff in our home will make for the best wedding decor, too. We have very different design/decor styles, but somehow they meet in the middle and we're able to compromise enough to live in harmony. (Read: I gave up on my "all white shabby chic" dream and he doesn't pester about "stainless steel" everything haha!) We've arrived at a middle ground of rustic charm with handmade elements. All of the furniture you see in our living room (less the tv stand) was made by Mike. He's handy with a chop saw and that's kind of the best thing ever. I'm 110% in love with our farm table to the left of the fireplace, and the record table top is so fun. Anyway, here's more about our living room!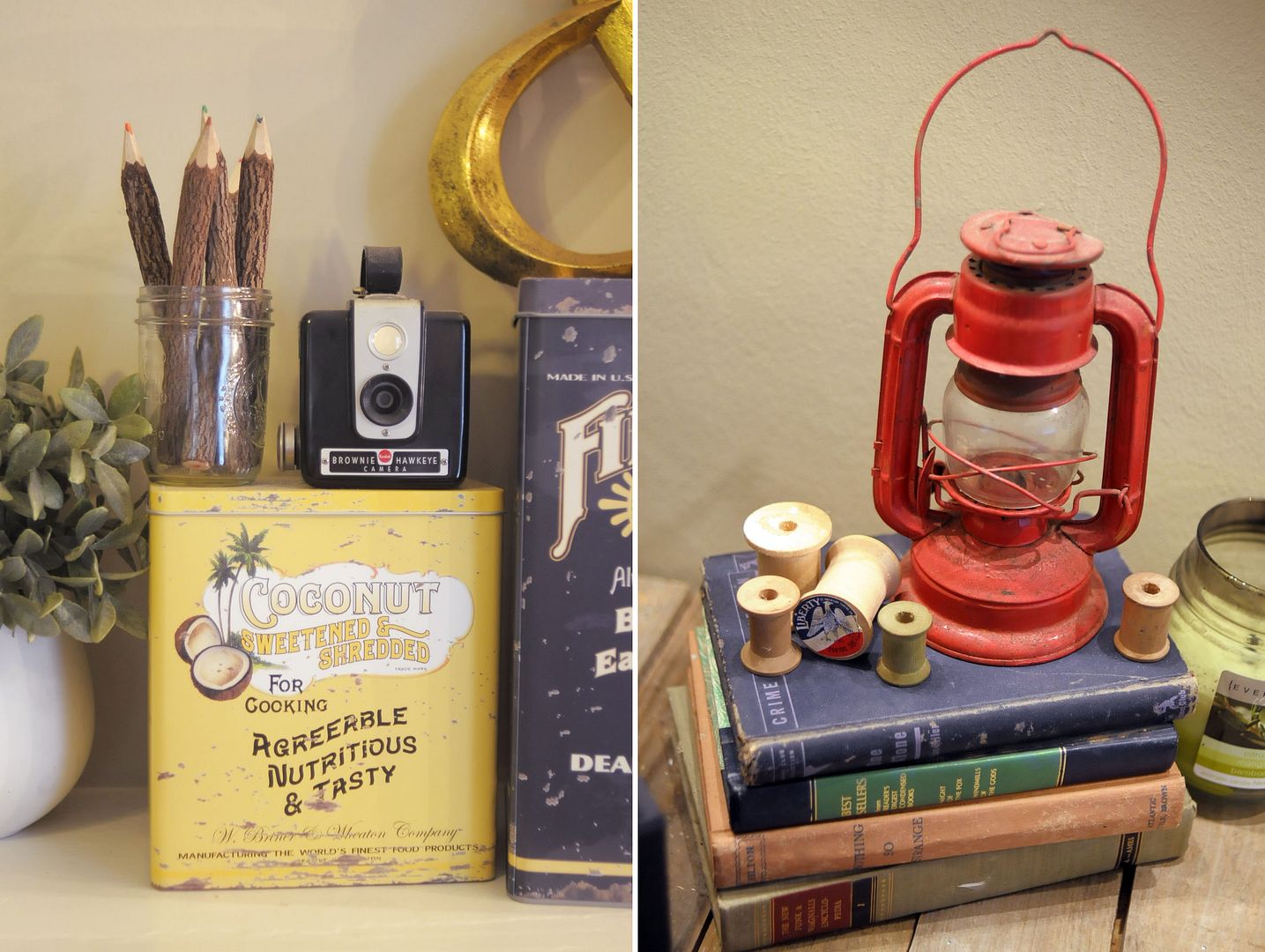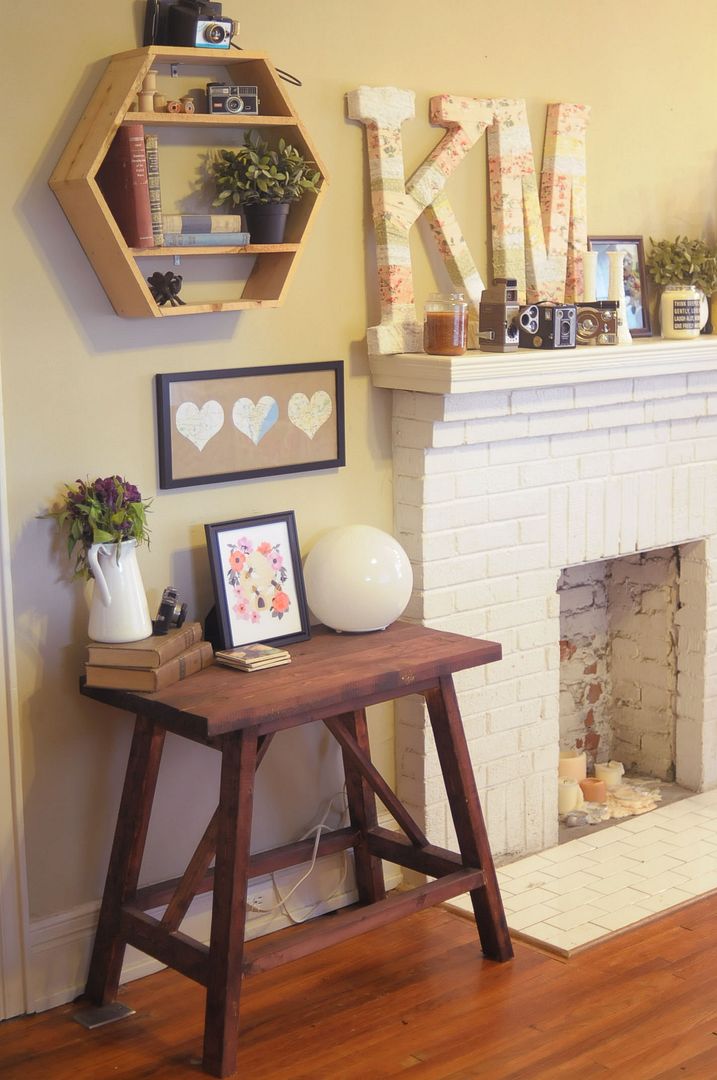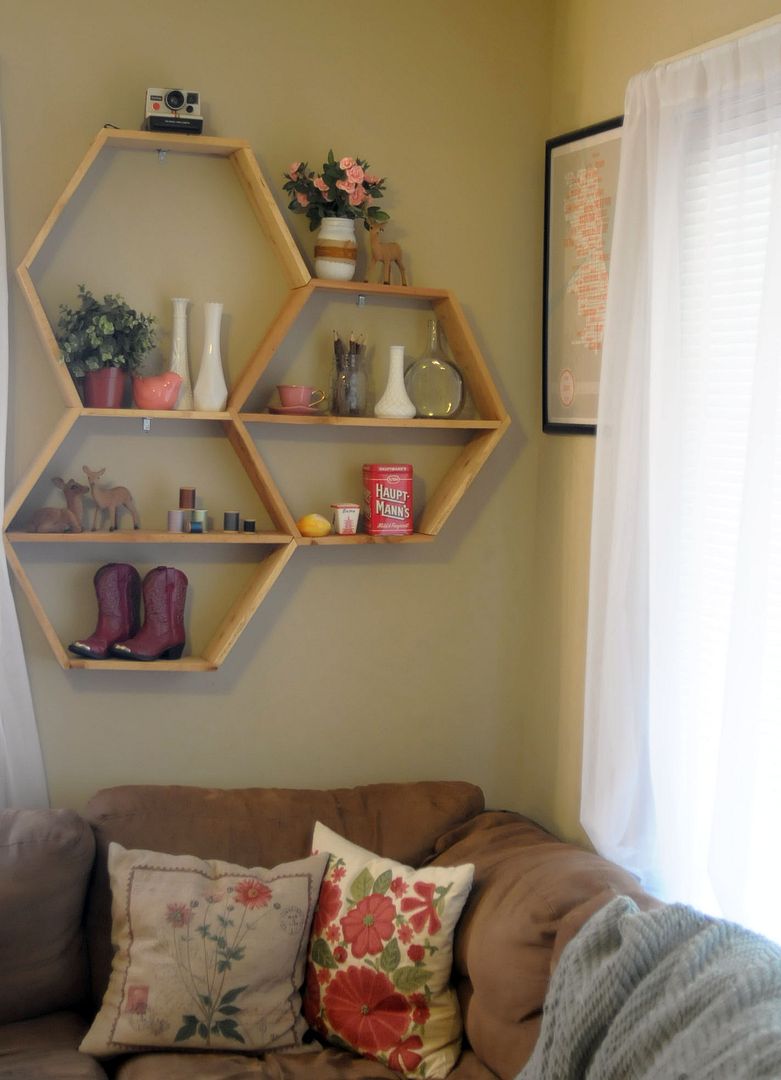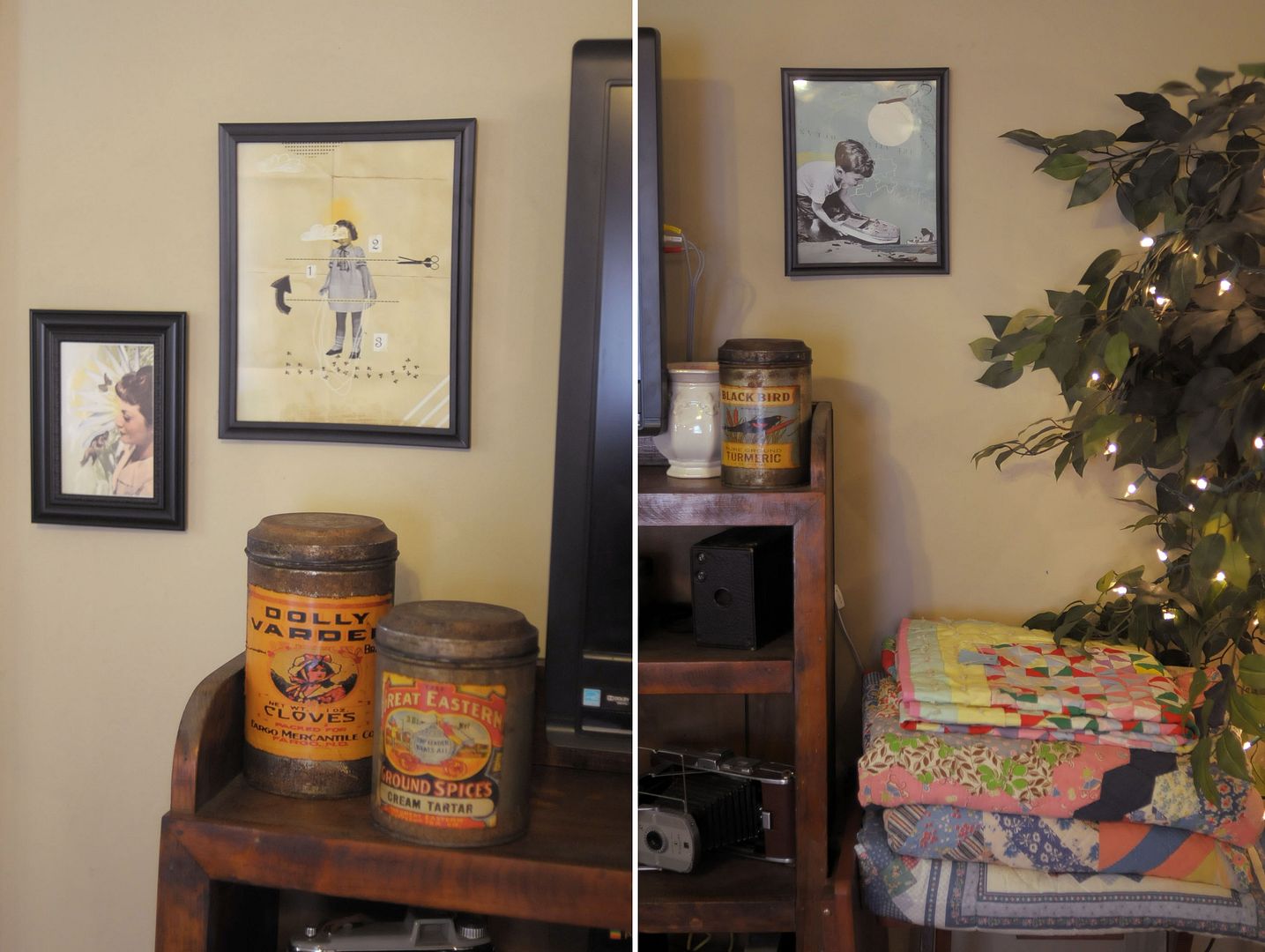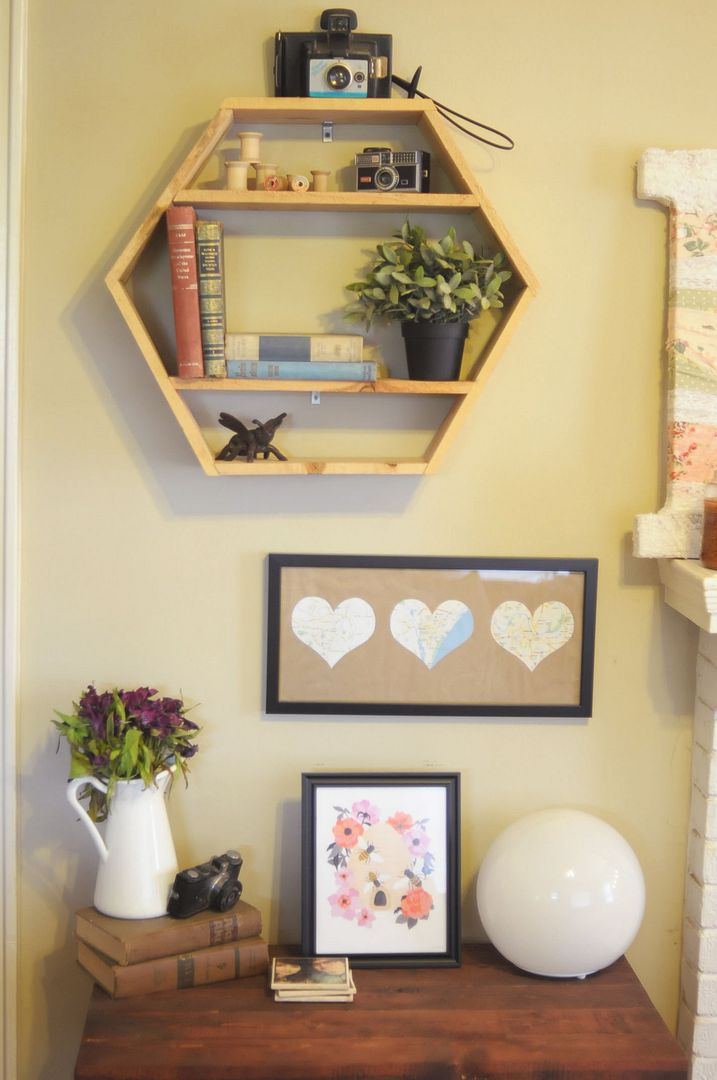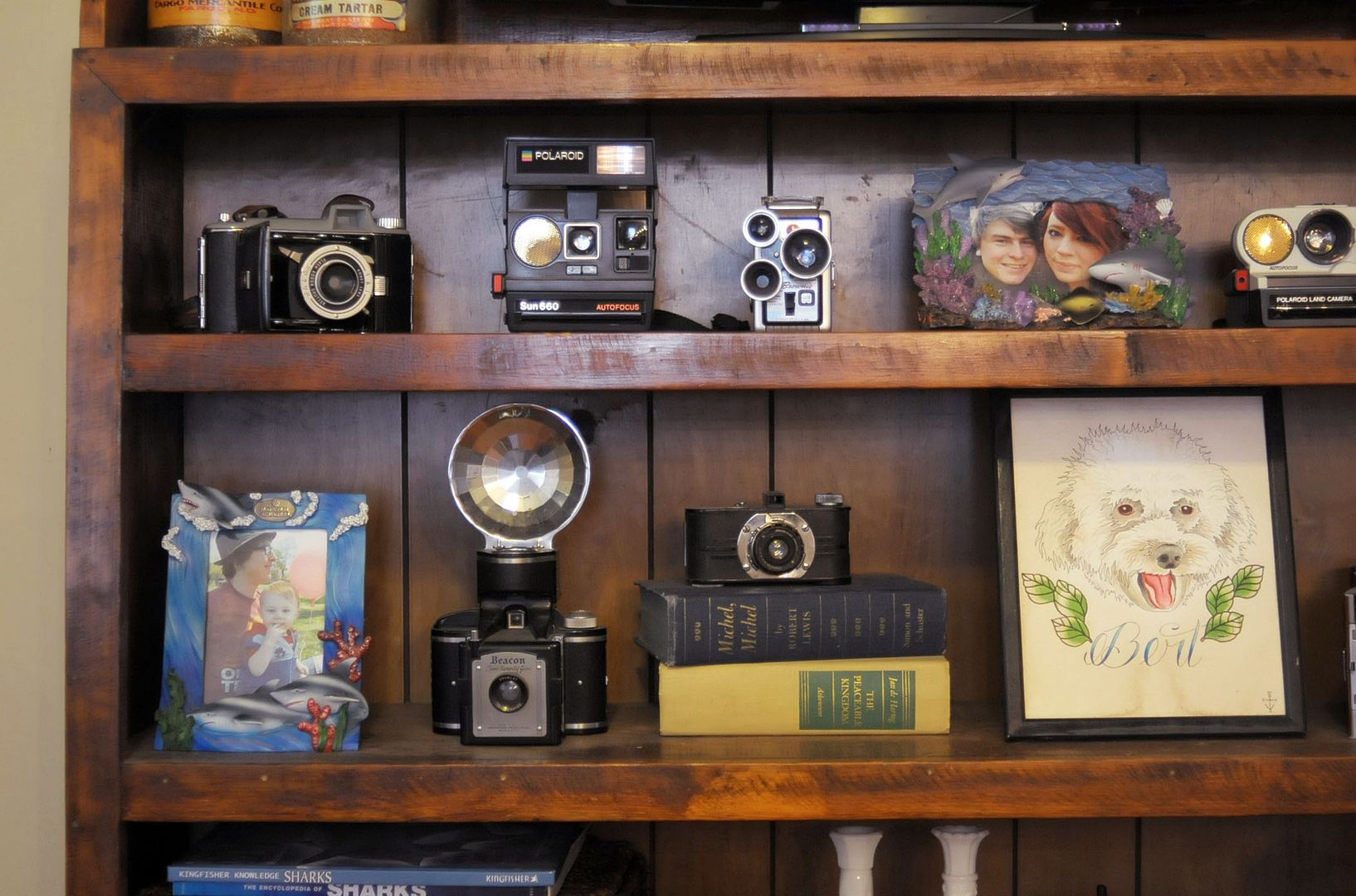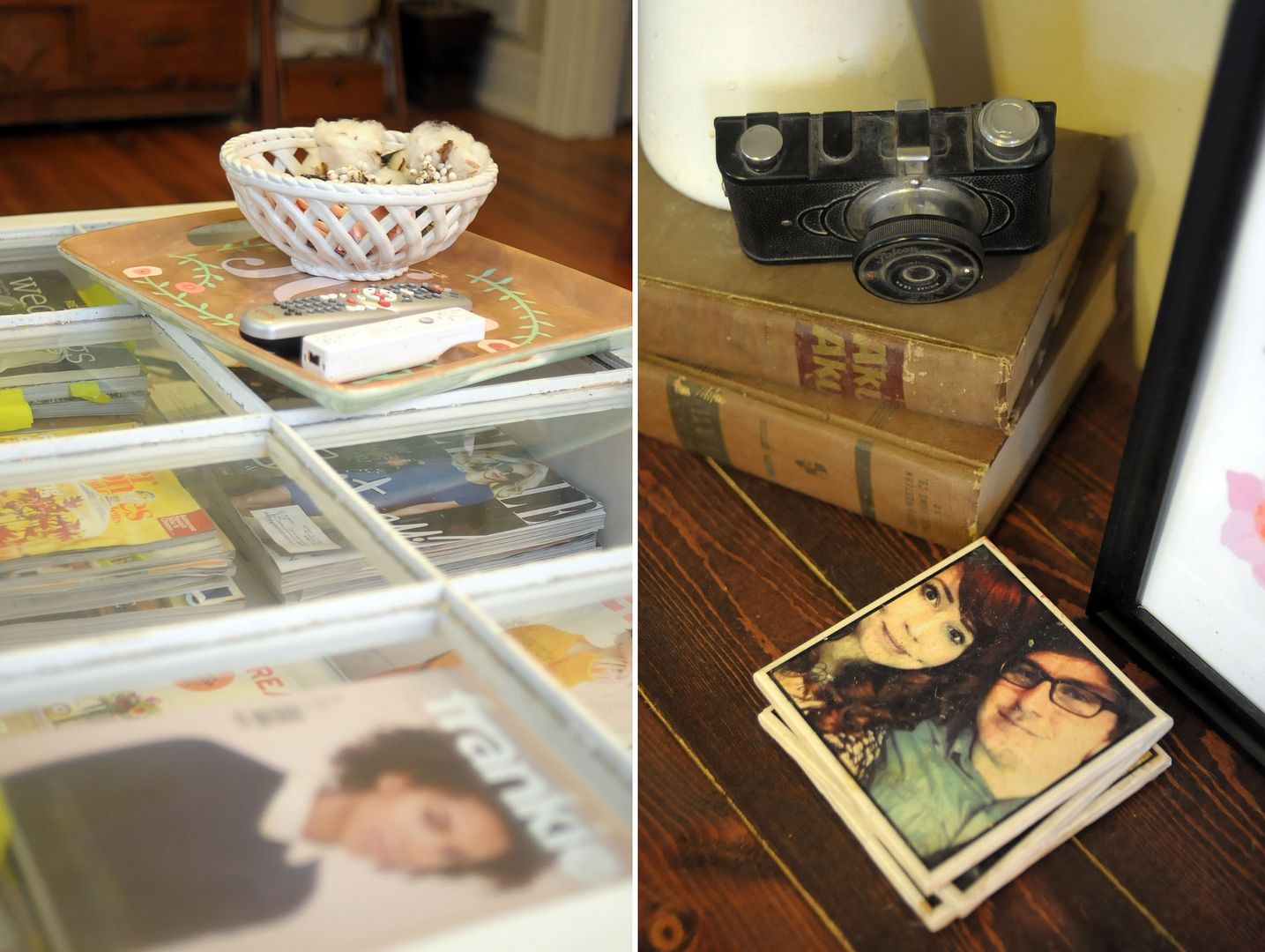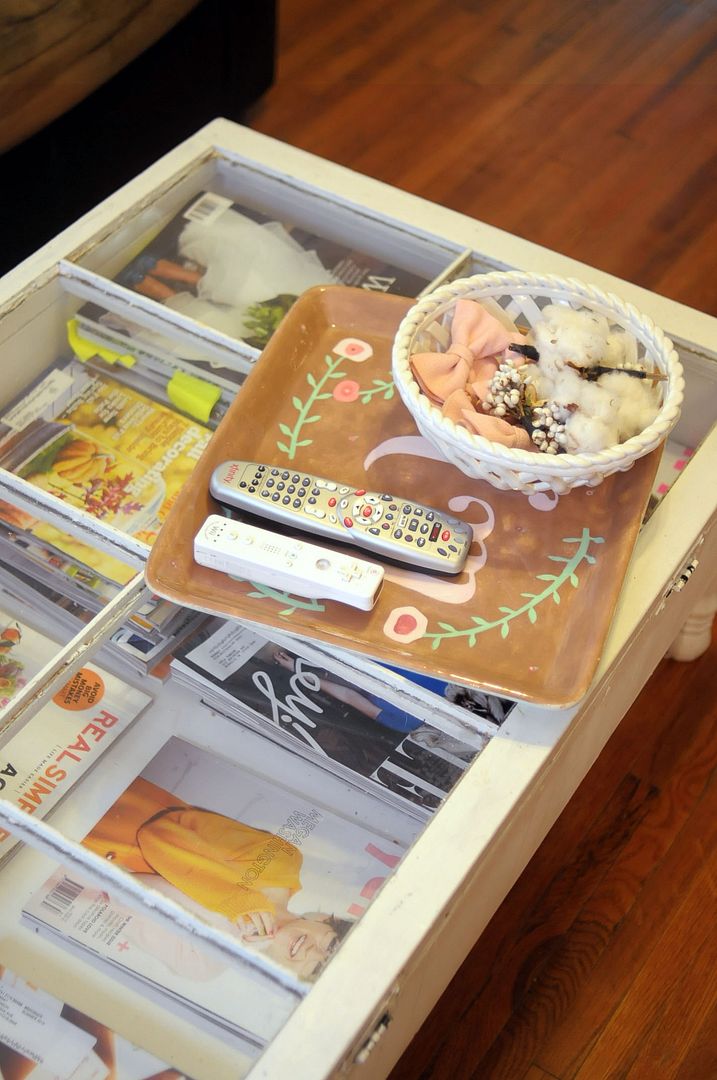 The little red cowboy boots on the shelf were Toby's very first boots! My parents bought them for him when he was about 18 months old. He would walk through the flea market showing them off to every girl he passed. Pretty sweet. We also keep our fortune cookie salt + pepper shakers up there because Mike and I have kept every fortune we've opened since we started dating. (With no earthly idea what to do with them!)
The table is hard to keep clean thanks to toddler crumbs and handprints, and our hardwood floors get so dusty due to two pups who shed 110% of the time, but we try to keep it as well maintained as possible. The old wooden toolbox under the dress form holds all of our sewing essentials while we're in craft overload mode. It's usually not there but our living room is craft central station so we make it work.
We keep thinking about next year and if we'll stay in this house longer. We like the idea of staying put for quite a while, especially since we really like our house (even if it is a smidge too small for us and we have no dine-in kitchen), but all of that will get figured out around the holidays while we decide what the next step will be for us. Until then, we're loving our little home. Thanks for taking a look at our living room!
What's your decorating style like?