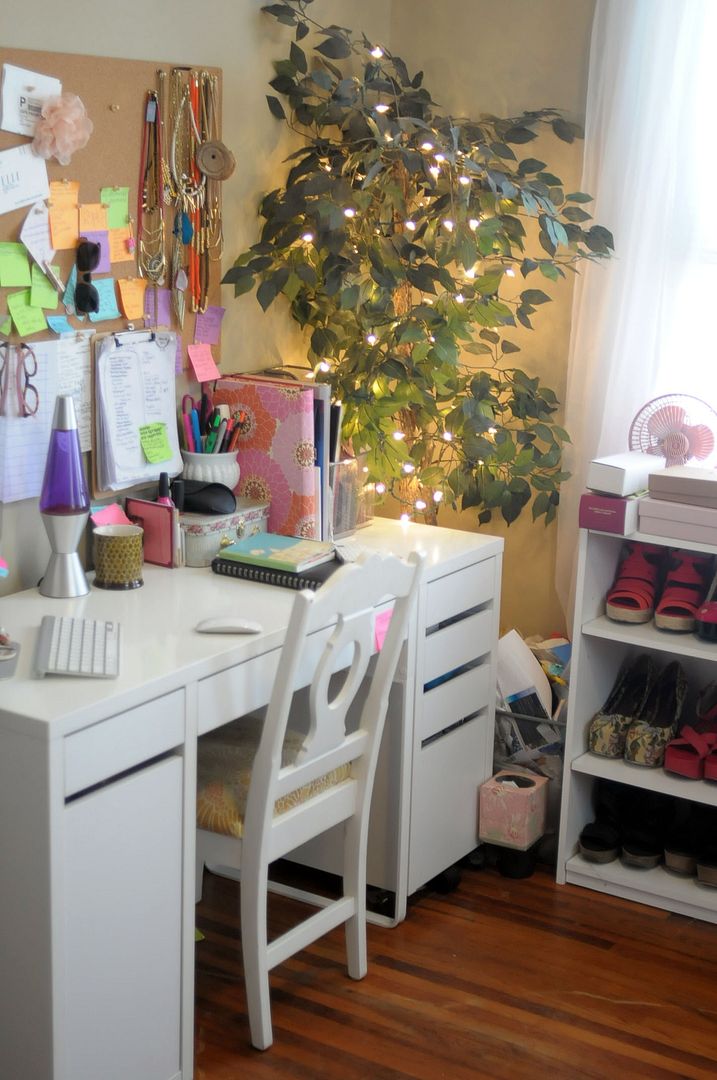 I feel like I should pre-face my office tour with a big ol' disclaimer: It won't look like this (hopefully!) for much longer. One of the first projects I plan to tackle post-honeymoon is rearranging + organizing my office. Right now there are just too many shoes and not enough area to cut fabric and store it. Since Toby came into the picture in February I've realized how impractical 6" platform shoes are. I plan on keeping around a handful of pairs, because the tag line of this blog does include "ugly shoes" afterall haha Mike and I are planning on expanding our online offerings via Etsy and a more legitimate e-commerce site later this Autumn so work and storage space is a must. I'll miss being surrounded by those shoes though!
I also am not sharing to many photos of my closet. It's huge (15"+ wide) but it's still a mess from getting rid of nearly 70 items last week. It also has shoe storage at the bottom of it, too. I'm really proud I was able to part with that much, so I'm trying to keep the trend going. The purses you'll see up top? Totally haphazardly thrown... and it's kind of embarrassing. I'll be cutting those down majorly and getting rid of some via Kaelah's Closet and the rest will be donated or given to friends. I see a lot of things changing for me over the next week or two, but I'm saving that for another blog post!
Anyway! Here's where I spend 8-15 hours every. single. day haha!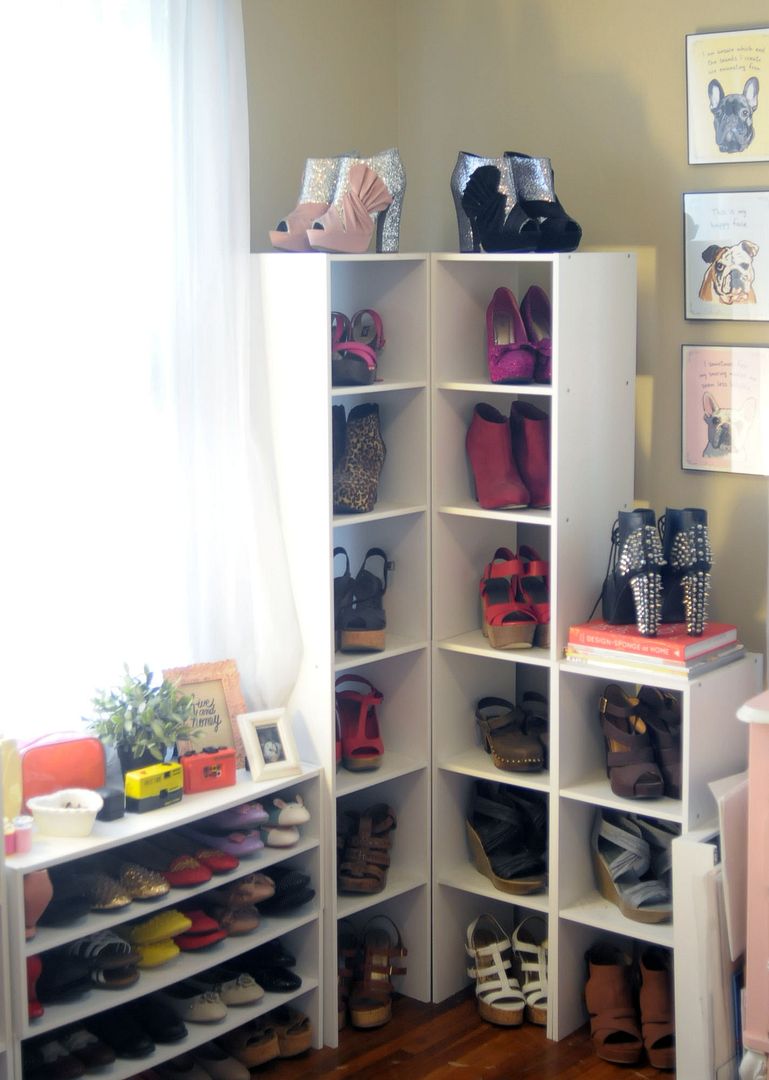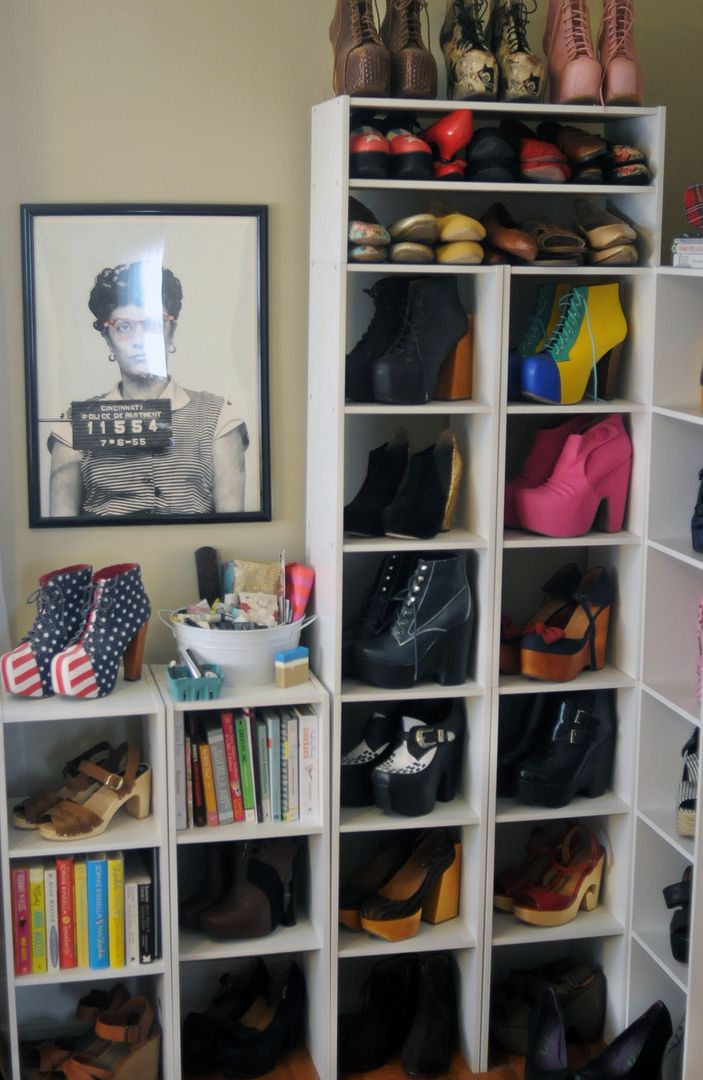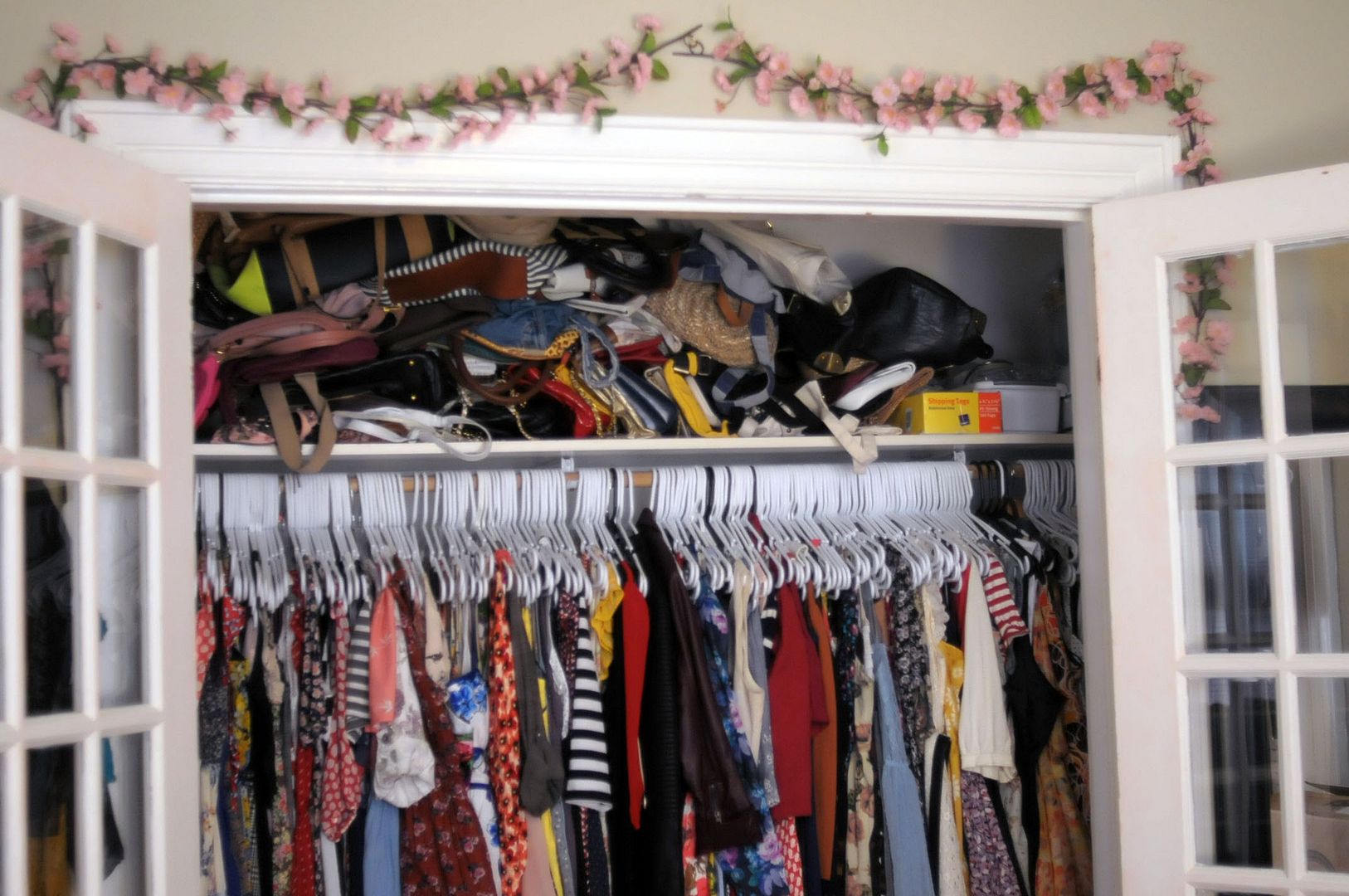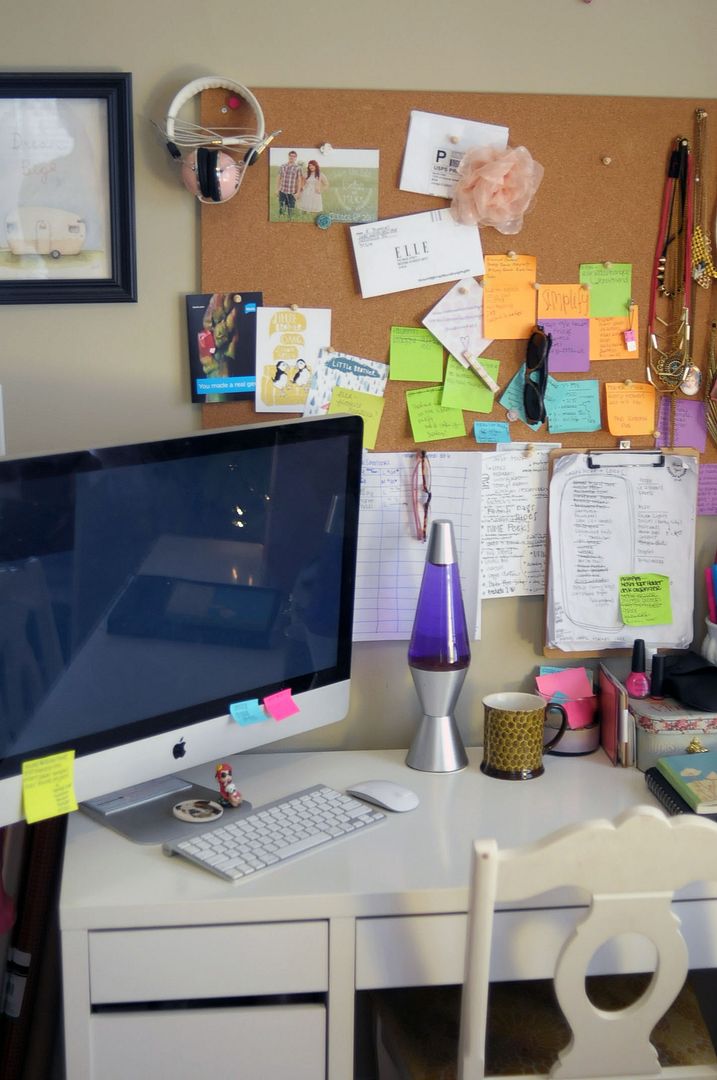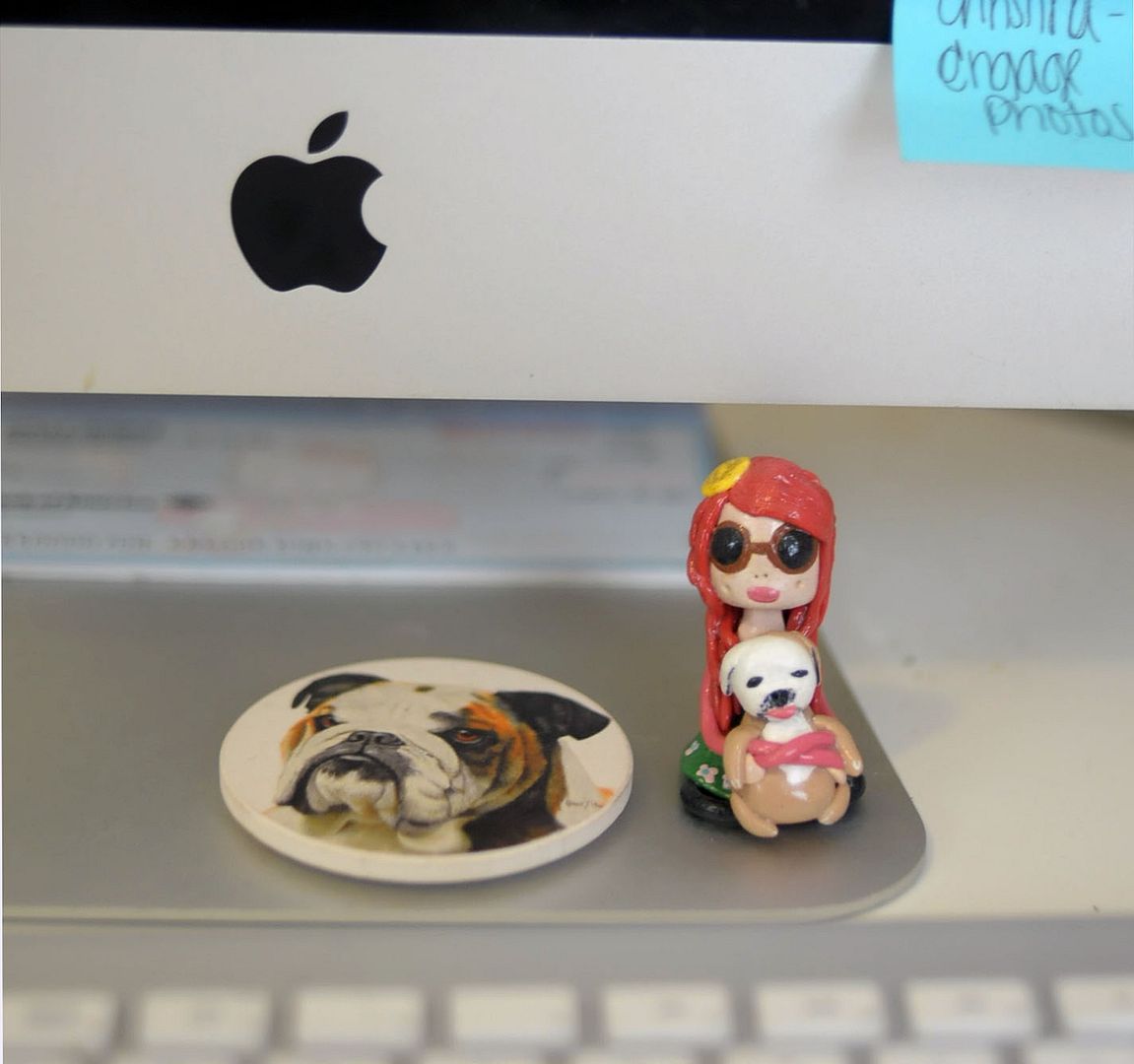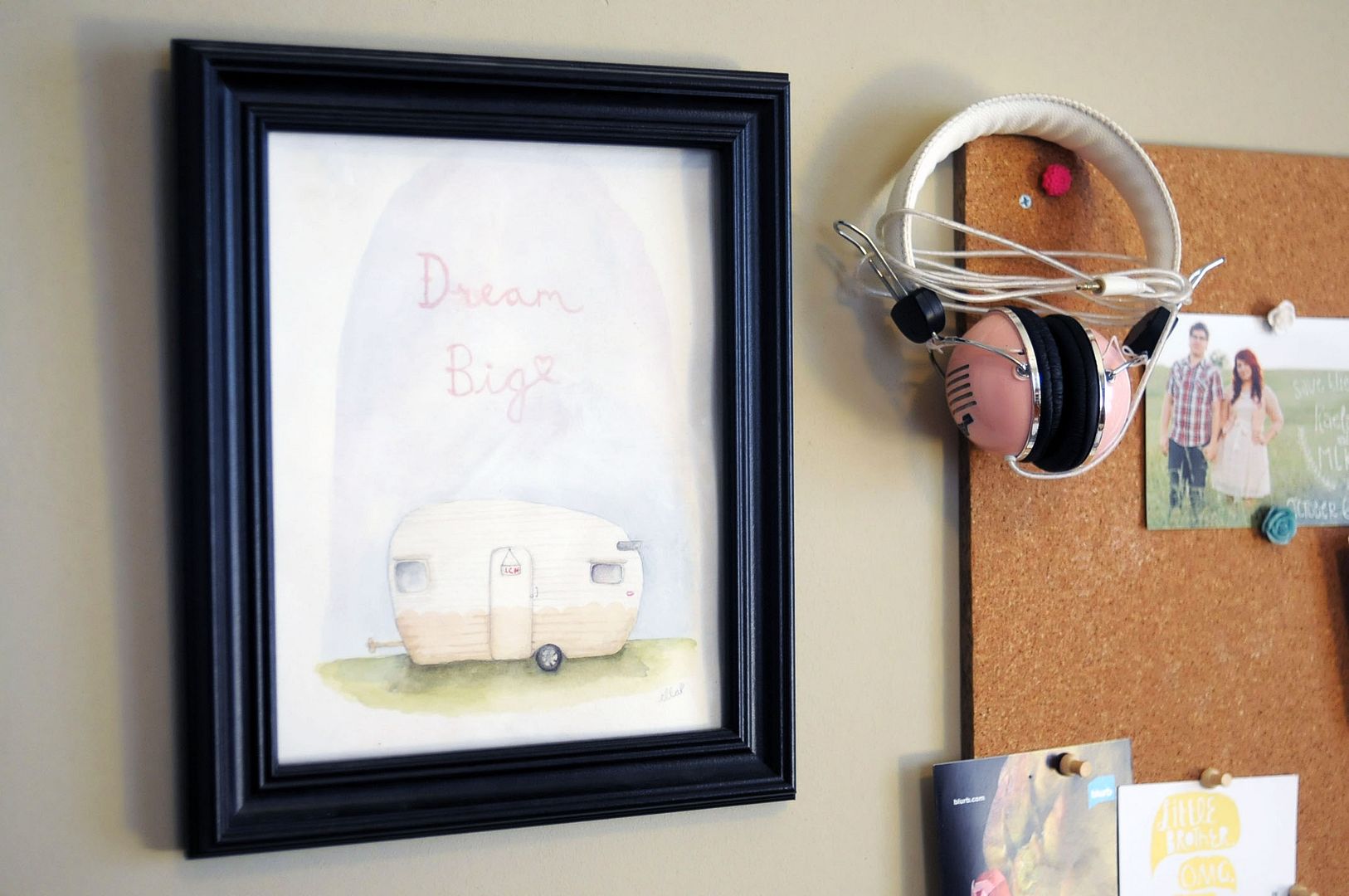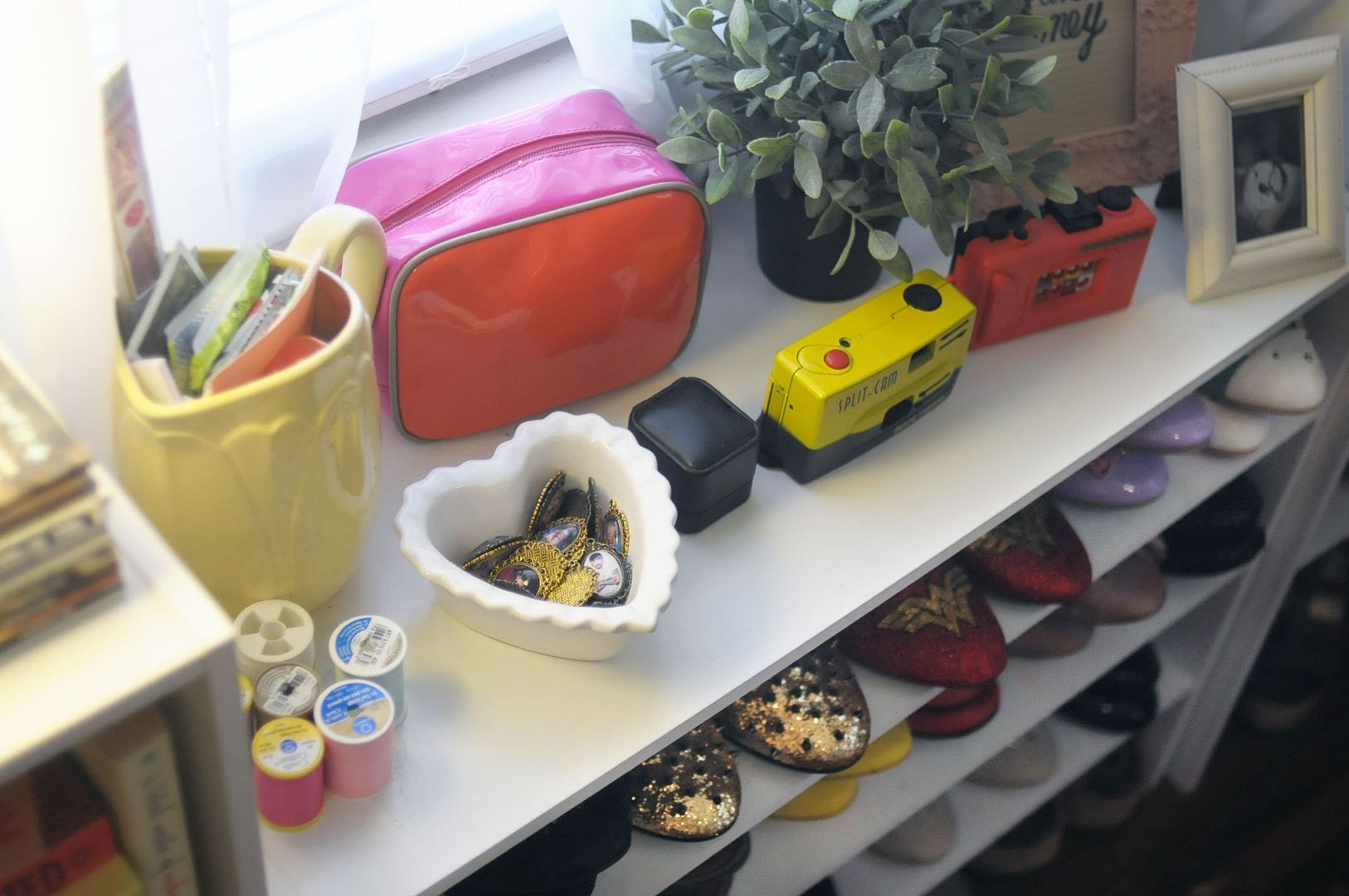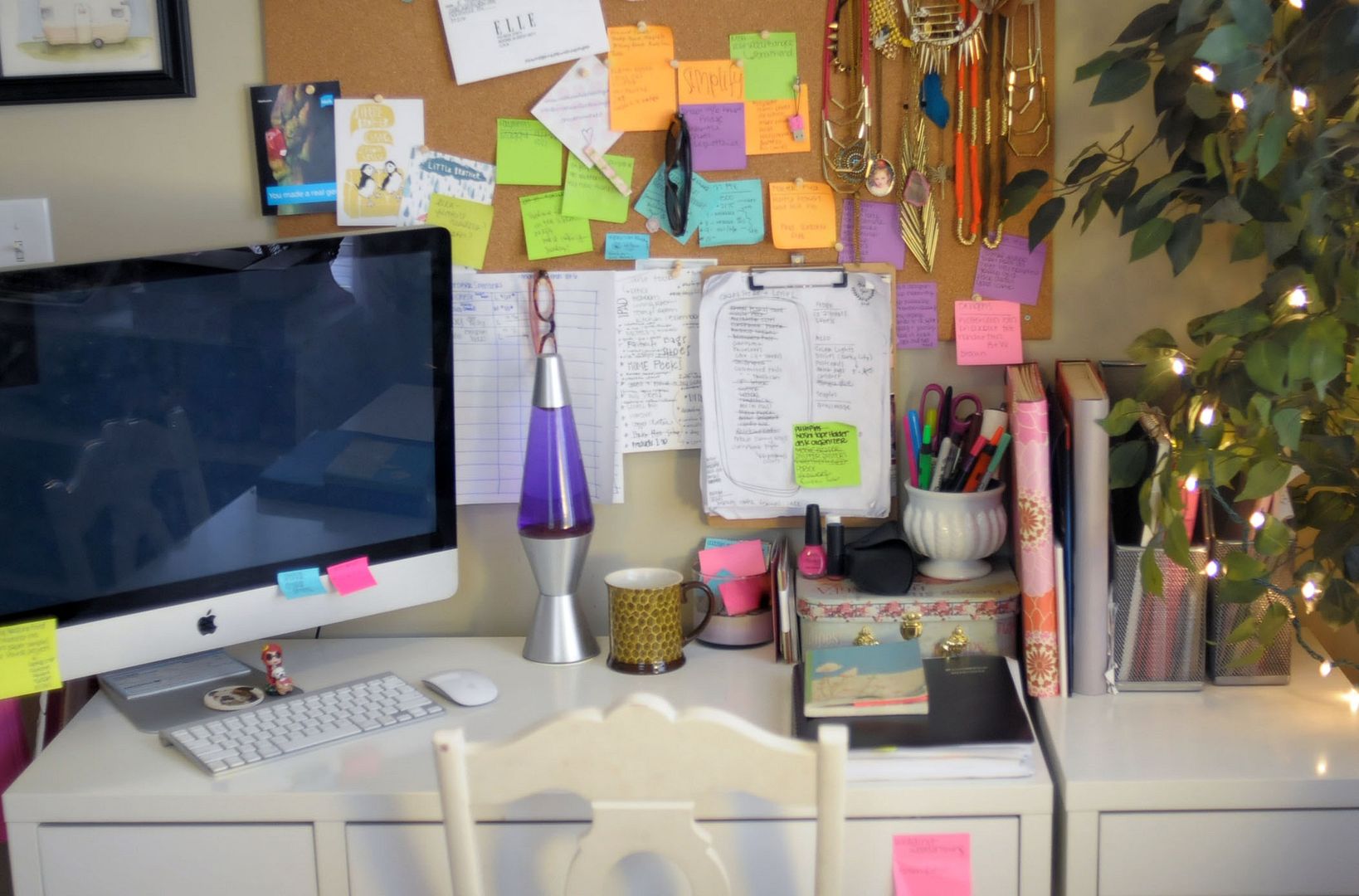 Desk + sidecart :
Ikea
Chair :
Reupholstered yard sale find
Tall cubbies + shelving :
Lowes / Target / Walmart
White bookshelves :
Walmart
Pink dresser :
Restored thrift store find
Mugshot print :
Larken on Etsy (via Renegade '11)
Dog breed illustrations :
Tiny Confessions on Etsy (via Fab)
Dream Big caravan watercolor :
Ella Masters
Gertrude / Taxidermy :
yard sale + some paint + a wig
I didn't think about doing a resource list from our living room, but most of it was made/thrifted anyway. If you have any questions about the source of anything else (in this room or otherwise), feel free to ask below :) You can also see past home tours
HERE
! Happy Wednesday!