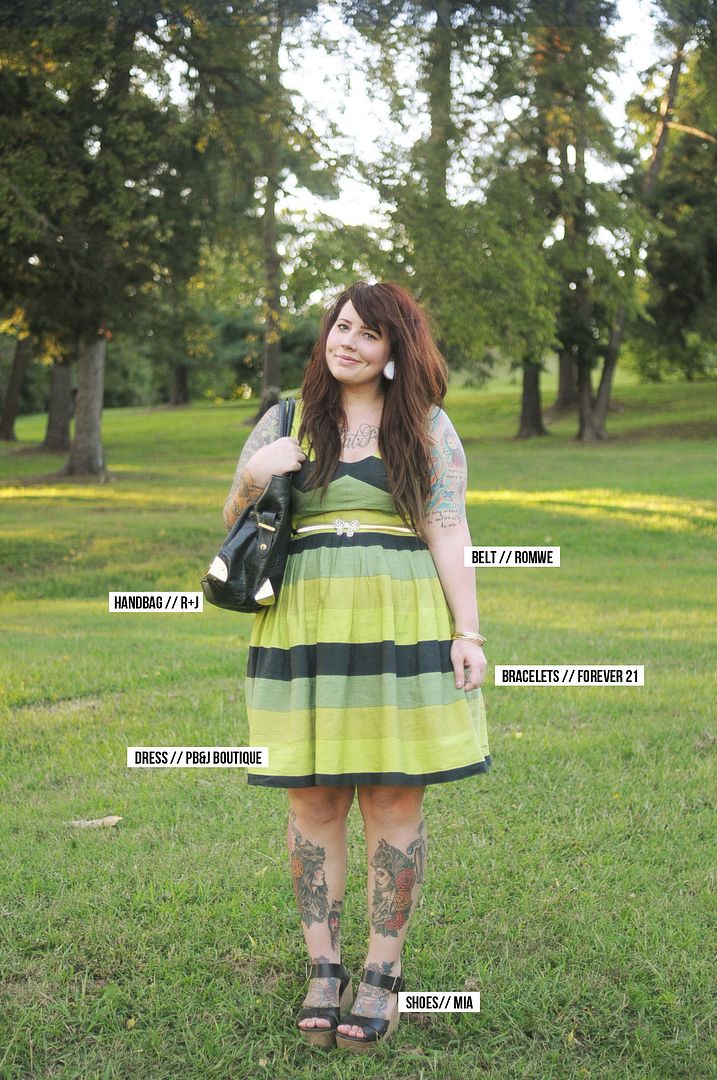 This weekend has been busy for sure! In the best way though. Friday we went down to the wedding barn to meet with Mike's sister Maggie, then I went to work. Saturday we grabbed lunch with Beca, Doug, and Molly after dropping Toby off with his grandparents for a few hours. Then we popped in at Kayce + Jonathan's for Jett's birthday party (he's one! Happy birthday, Jett!). After that we went over to the Flea Market for a bit to see if we could find any wedding pretties. Then we picked Toby back up, headed down to Columbia where my parents took him home, then to work. We headed to my parents' house after work so we could spend all day today building little picnic tables and painting signs! Phew! I'll share more photos of all of that soon. You know, because it was all
sooo exciting!
Just kidding, it kind of was! It's always a successful weekend when you spend it with friends.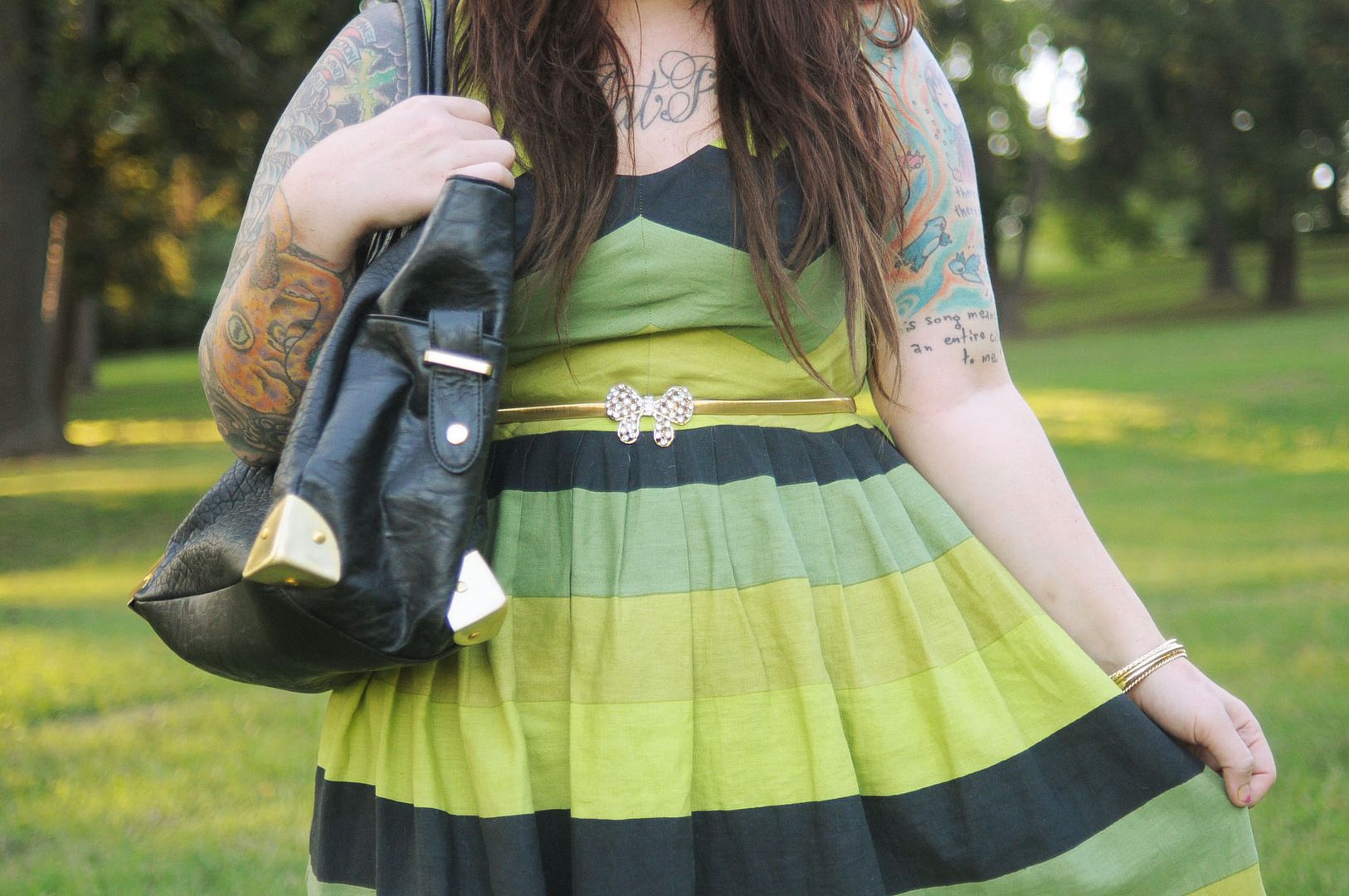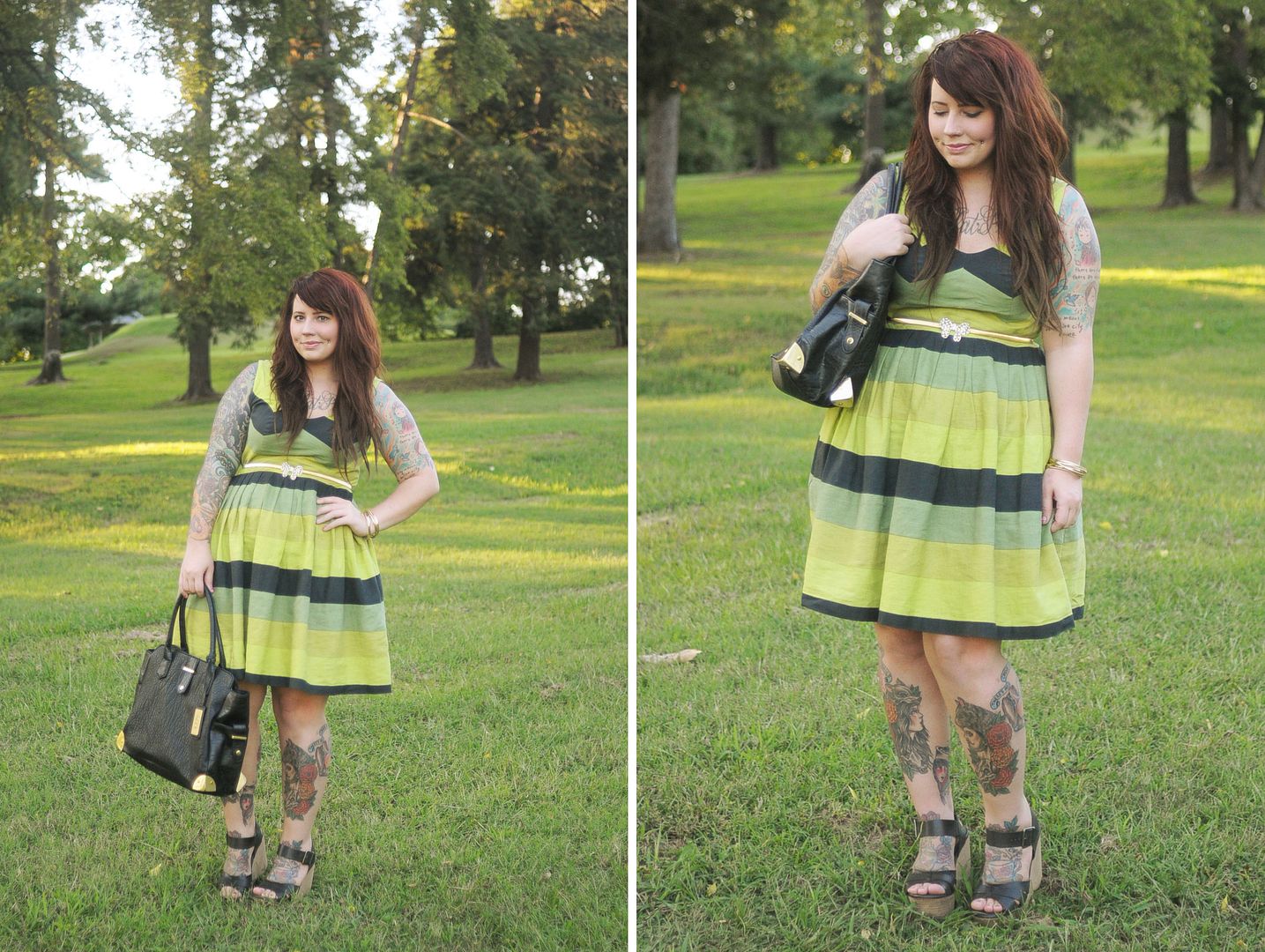 This dress
is such a departure in my typical styling, at least in the color. I don't wear a lot of black (I'm not sure why?) and I really don't wear a lot of green. But
this Knitted Dove dress
is the bomb dot com. It's the perfect length and a great weight, too. The gradient color is probably my favorite part, and the chevron top, too. I paired it with my trusty black
MIA Jukebox wedges
(tired of seeing these in all three colors yet?!) and a black bag I scored from an online flash sale site. I think I might start wearing these shades of green more often! I think they're more flattering on me than a bright Kelly green.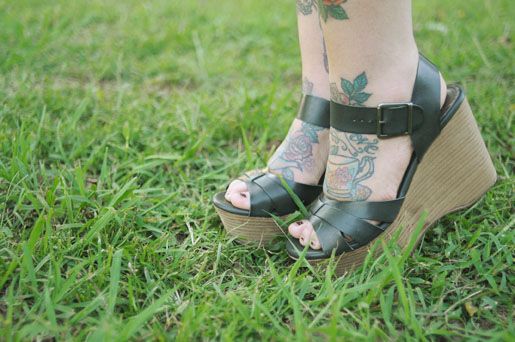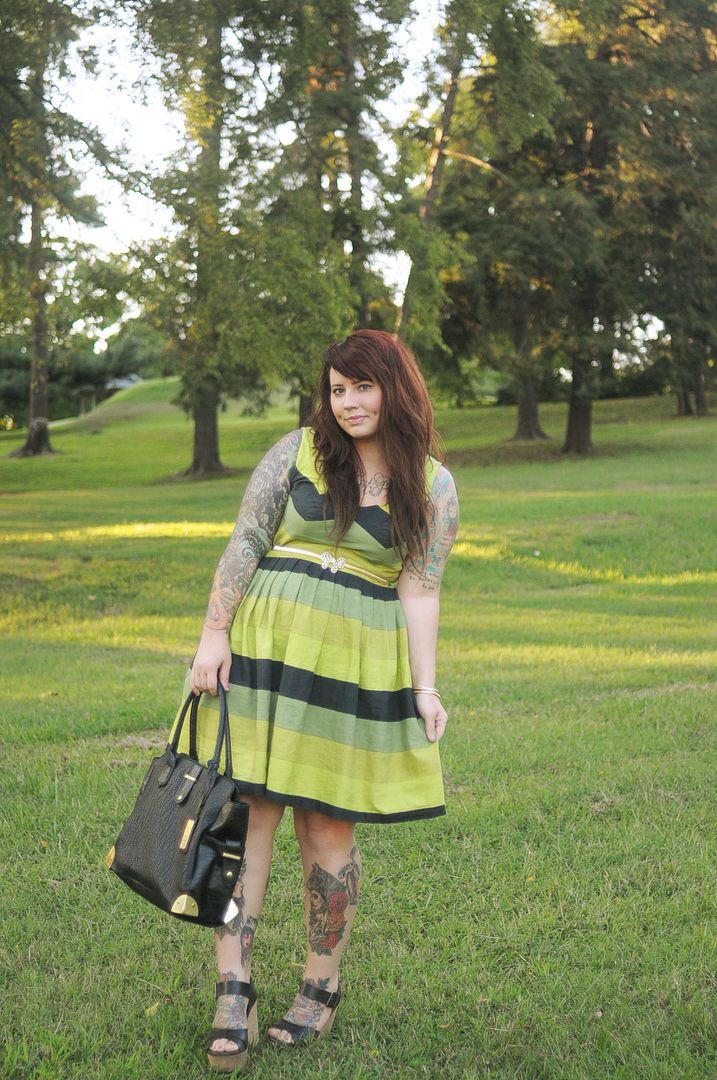 We're gearing up to spend another week crafting away. The wedding is quickly approaching (AHHH!). I know I say that in every post but it's literally the one thing consuming my entire life right now. We need to finalize some music and work on the programs this week, too. Heaven help us! ;)
Knitted Dove dress
c/o
PB+J Boutique
Gold belt c/o
Romwe
R + J handbag
MIA Jukebox wedges