This Wedding Wednesday is another super simple DIY that I've been doing for a few years. I love the look of cute little cake stands at a gathering or party. I'm kind of drawn to "mini" sized things and think they're cute (admit it, you do too!). Maybe you're throwing a fete of your own, a wedding, a birthday party, or a baby shower... either way, these little DIY stands would make a great addition to your spread! It's an easy process so peep below!
What you'll need: A variety of glassware (with stems for maximum effect!), plates, saucers and/or small bowls, your choice of colored spray paint, an industrial strength epoxy or glue (like E-6000), and a surface which you can spray paint on (cardboard works great!)
We picked up all of our glassware at Goodwill to keep the cost down. This is a really great, inexpensive way to make a statement at any party you might throw!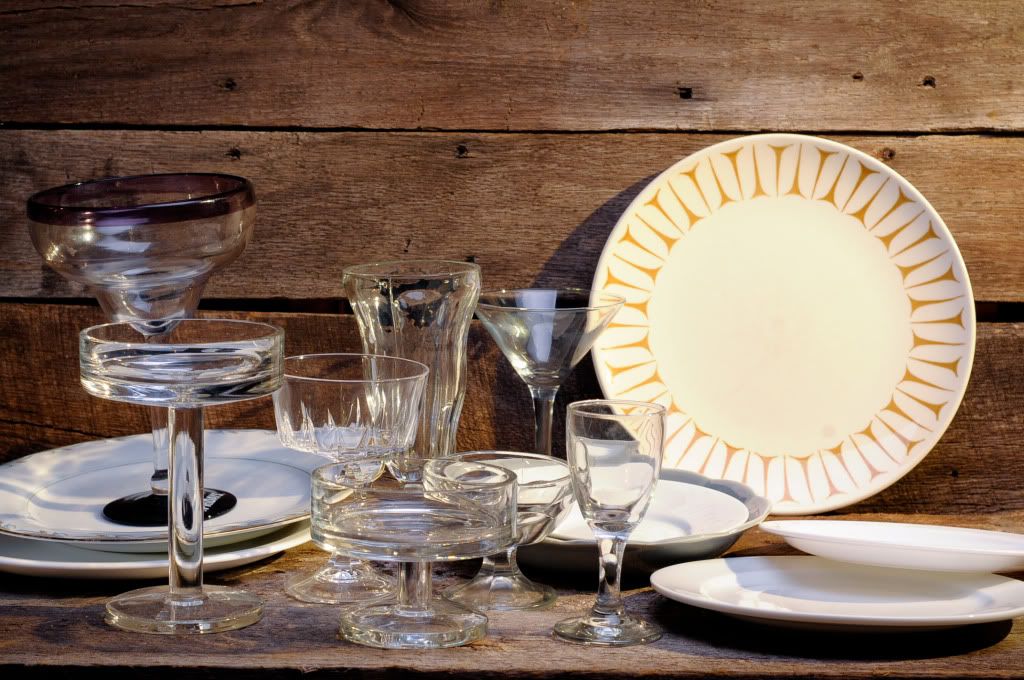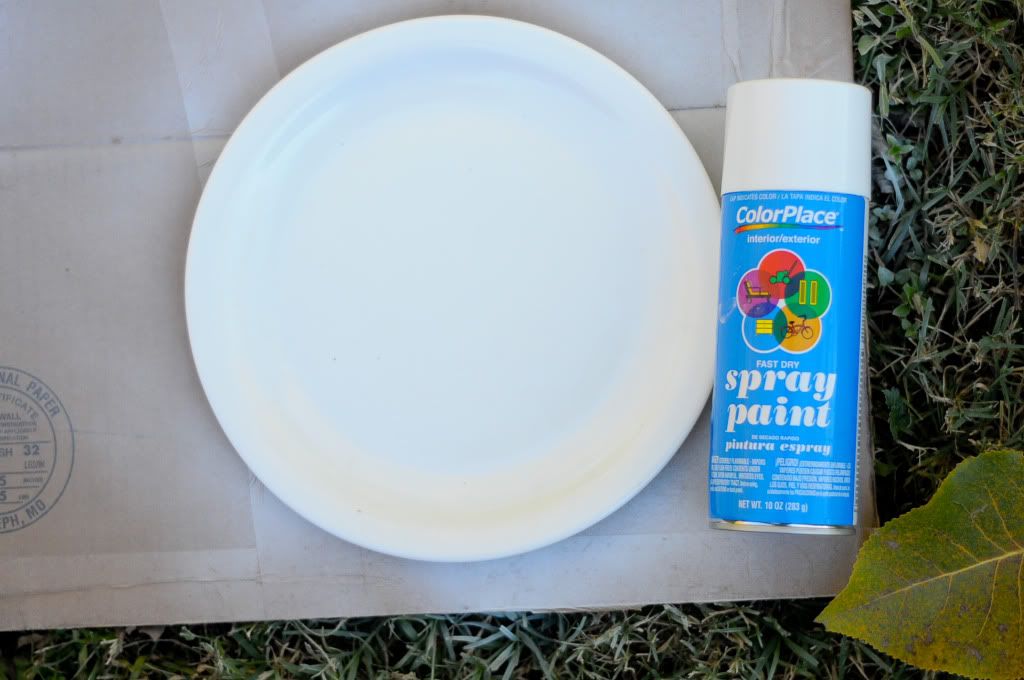 First make sure all of your glassware is clean and there is no left over sticker residue. Wash them really good and dry them thoroughly. Lay them out on your cardboard and give them a couple of light paint coats. Be careful not to put it on too thick or too quick! The paint will start to run and it'll look not so pretty! Let the paint dry and see if it needs another coat. Then flip it over and do the other side!
Once the paint dries, bring the pieces inside and decide what pieces you want to go with each other. Use your industrial strength glue to line the edges of the stemware that will act as the bottom of the stand, and place the plate on top of it. E-6000 says for optimal hold, allow for up to 24 hours to dry. I've found that just giving it 4 or 5 is perfectly fine, especially if you can stack a book or two on top of the plate to help weigh it down! Do this to all of your pieces and let them dry.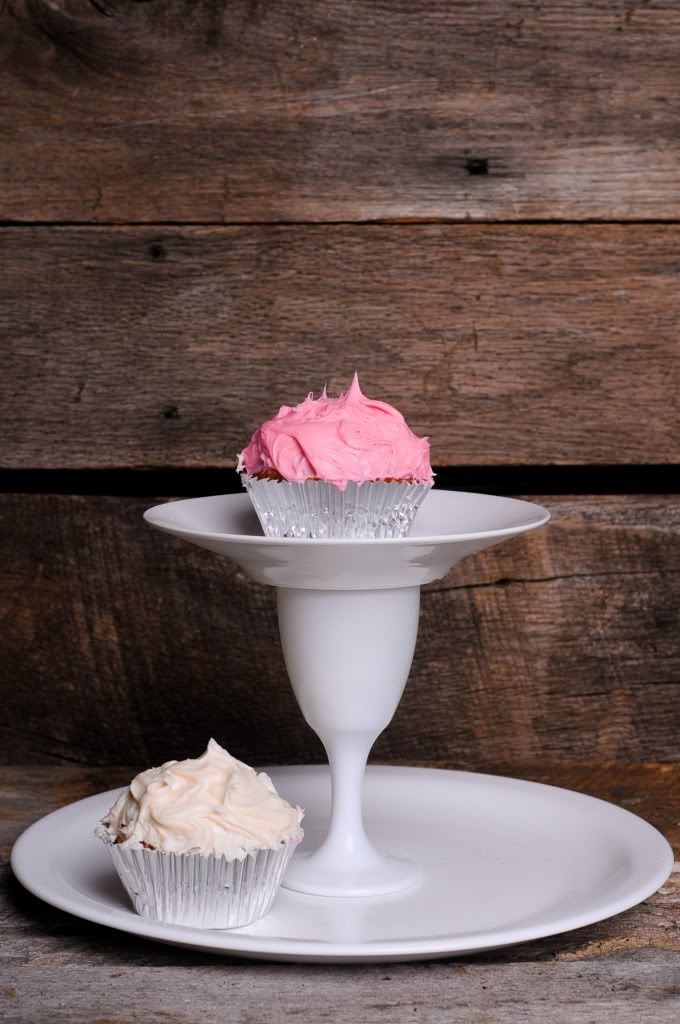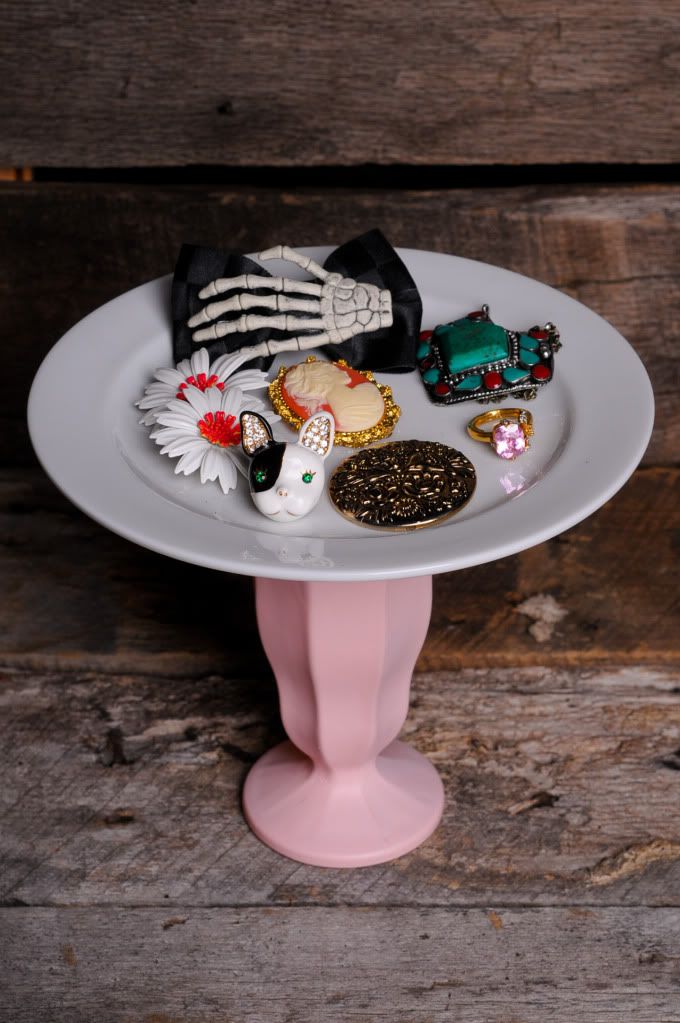 Above you will see a few that we made using various glasses such as martini and margarita stemware. You can choose to paint all of the pieces, or you can leave the stem or plate unpainted to show a cool pattern of color. Use the stands to put cookies, brownies, cupcakes, or even tortilla chips on! You can always add additional tiers to make it super fancy or to hold something like your salsa! Yum!
Other practical uses for these stands: Jewelry and makeup display (I have the pink/white one above on my vanity that holds bits and bobs like some of my brooches, plugs, and rings!). Use it in your craft closet to keep track of thimbles, your pincushion, loose buttons or handy trim. You can even set it up at a craft show to hold your business cards so they're easily accessible when people walk by!
The uses for these little things are endless! So many things you can make, and so many ways you can use them! Get creative with your color palette or patterns. Mix and match, use a bowl on a candlestick or a saucer on a margarita glass! The cooler the shapes, the better! In places like your bathroom, vanity, and craft closet, they really help add a bit of storage without taking up a lot of real estate on the bottom. You can still set things underneath and around!

Enjoy! xo

PS: Be sure if the cake stand will have direct contact with your food, to put a piece of wax paper, or a paper doily, underneath to avoid any type of contact with the paint! This isn't an issue with cupcakes since they have liners and the like, but for cookies, brownies or cake, make sure there's a solid layer of something to keep it safe! ;)