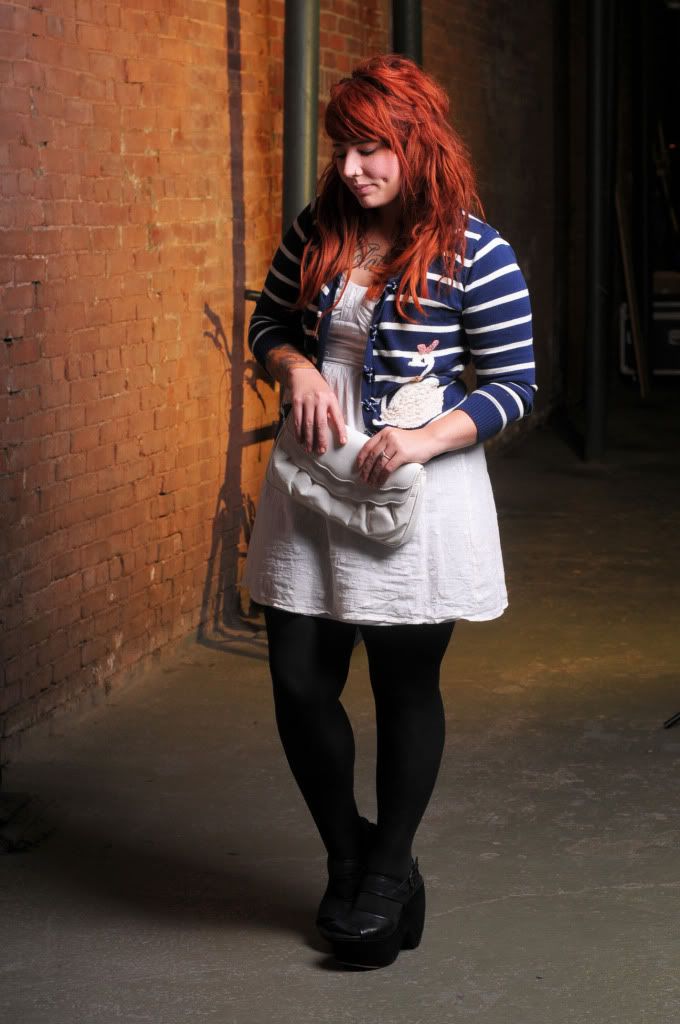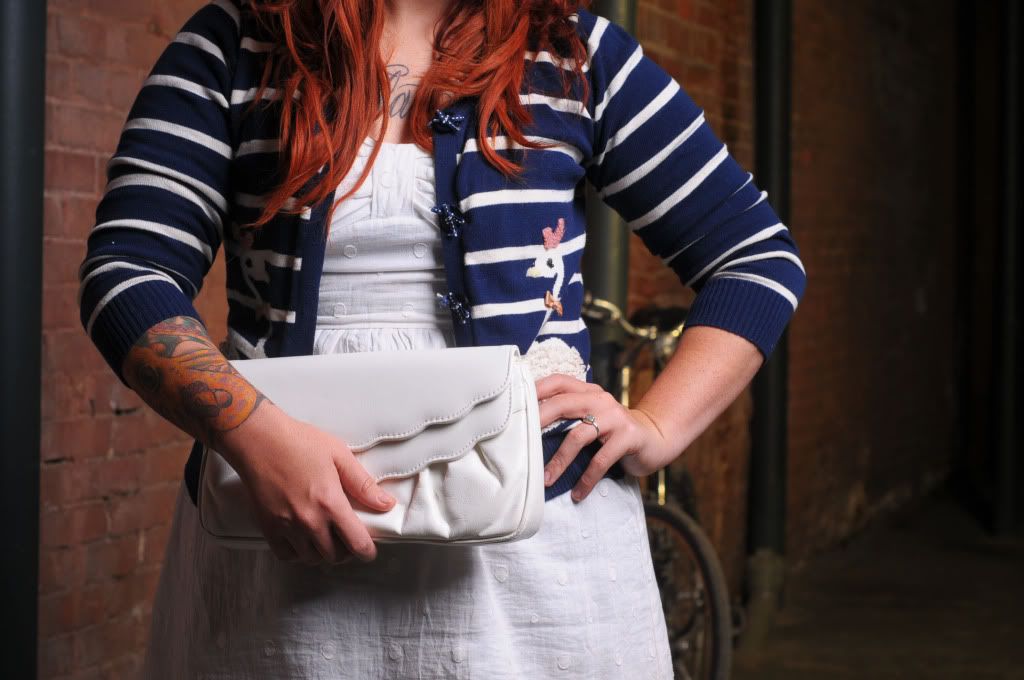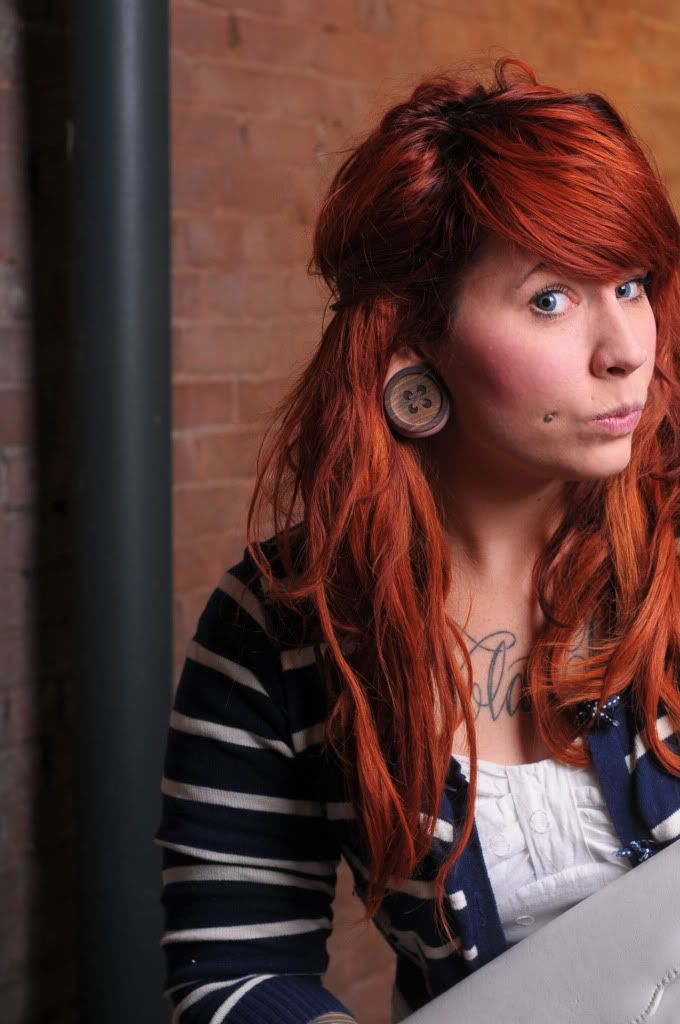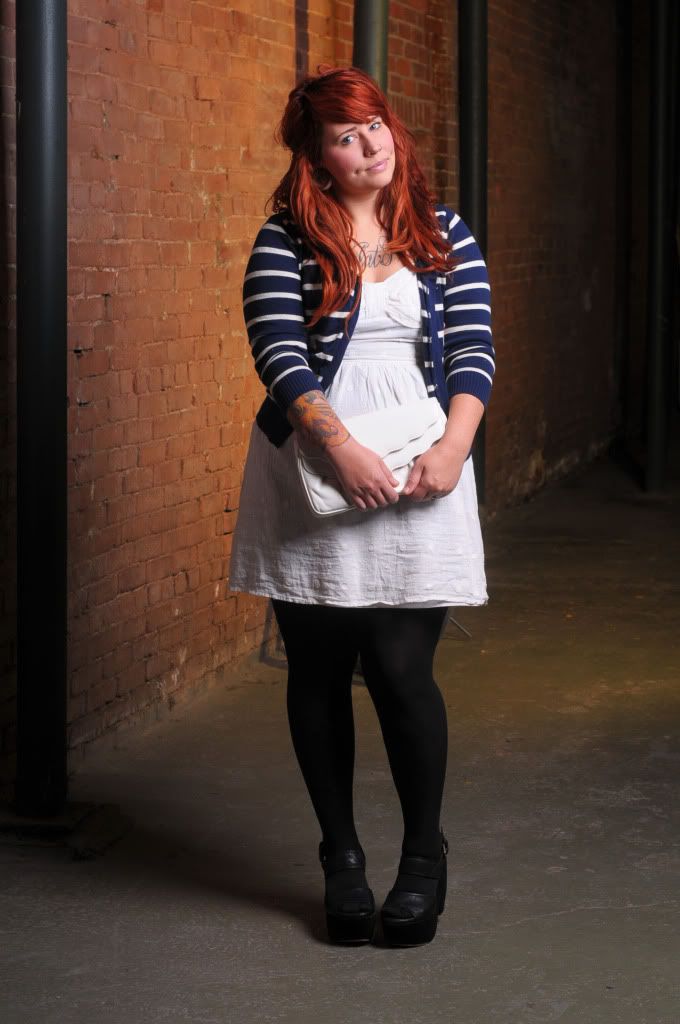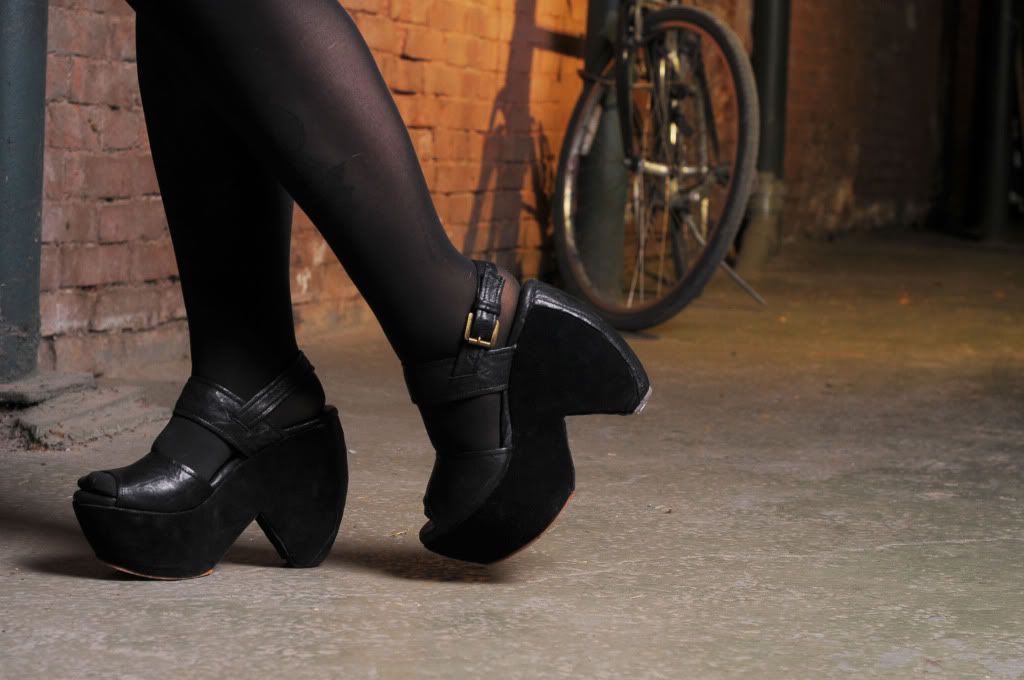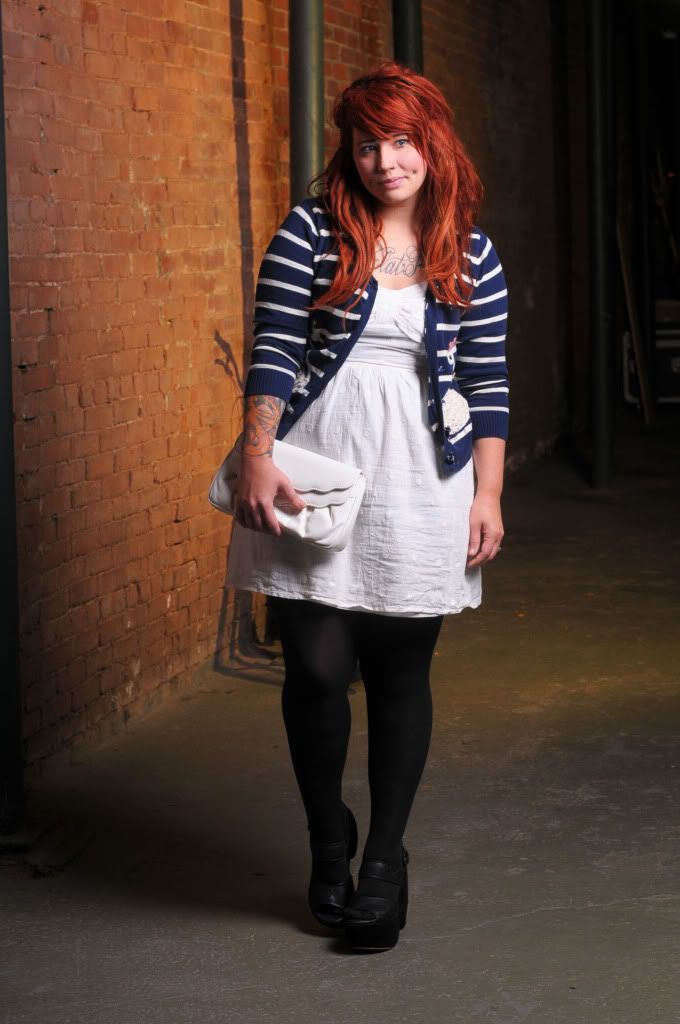 [ click here to see all recent outfit posts ]
Don't worry, that third duckface picture was totally on purpose. Someone asked me the other day why I make that "duckface in all of my pictures" haha I wasn't aware that I did but I guess anything short of a full-toothed grin is undesirable. ;) I've come to realize I'm a smirker. I smirk always. Maybe that makes me have "
Chronic B**chface
" as Kris Atomic would call it, but that's just how I smilie! (Plus, smiling real big while having your photo taken in this fashion is kind of awkward! haha Like fake laughing!)
This outfit is a fun one for me. A summer white dress, a sweet swan cardi, a thrifted scallop clutch (my favorite thrift find ever!), and some industrial, borderline gothic, wedges to top it all off. It's such a mess but I love it. I actually wore this outfit on Sunday (sans these shoes, because it was raining) but they were fun to play up. I actually stuffed my Gee WaWa wedges into my purse the other night when we went to the City and Colour show so I could gain some height! 6 inches goes a long way when you're 5'2 and stuck behind what seems to be the tallest group of people ever! They're super comfortable too so that helps!
Today Mike and I are baking away! We're each baking a pie to take to Thanksgiving dinner at our respective families. He's baking a Blackberry + Pear pie and I'm whipping up a Chocolate Cookie Dough pie (!!!). Wish me luck because I've never attempted it before! I have to bartend tonight (would you believe me if I said it's typically the busiest night of the year?! I hope that's the case tonight!) but tomorrow is all about family time! Hope you're having a wonderful Wednesday!
Bebop dress via Ross
Thrifted scallop clutch
PS; I have a couple of sponsor spots left for December! Shoot me an email to snag yours! And you can use the code "GiveThanks" on
Kaelah's Closet
for 10% off now through the weekend!
PPS: You can use the code "KAELAH" for 20% off your
OmericaOrganic
order (like my button plugs!) and "KAELAH" will also get you 20% off your
Karmaloop
order! (I'm not sure if they have any Gee WaWas left though!)