Mike and I are getting really excited about putting our plans into motion for our October 2012 wedding. We made the decision several months ago to do a multitude of pies rather than cakes or cupcakes for the reception. We've been having fun playing with pie recipes ever since. While the Blueberry + Peach is still by far my favorite (yum!), we've also made apple pie and Blackberry+Pear! This one is our most recent attempt though! I baked one for my family on Thanksgiving (and we kept one at our home, too!). Mmmm! It's rich and gooey and positively divine when still warm! Of course all pie tastes better with ice cream in my opinion but this one hits a homerun!
I originally stumbled upon this recipe from
Our Best Bites
(which originated from Nestle) and they have the best pictures, too! I didn't manage to snap any while I was baking away (aside from the 3 which are obviously from my phone!) but I've included a few from OBB and you can always
pop on over to see step-by-step photos
if needed! I got to use my new baby KitchenAid mixer for this recipe and boy oh boy, it's a dream machine!
Let me preface this recipe with this: It is so simple! I made a second one without even looking at the recipe and I clocked myself and five and a half minutes! Of course you need to bake it for an hour, but really, it's such a simple recipe! (I changed a tiny thing here or there, but not too much!)
Chocolate Chip Cookie Dough Pie
Ingredients:
1 unbaked 9-inch pie crust, homemade or store-bought.
2 large eggs
1/2 C flour
1/2 C white granulated sugar
1/2 C packed brown sugar
3/4 C real butter, softened (1 1/2 sticks)
1 C chocolate chips (semi-sweet or dark works best, you might find milk too sweet)
1 C candied pecans (you are welcome to make it without nuts)
Directions:
Vanilla ice cream, or sweetened whipped cream for serving (a must! I prefer ice cream)
optional: chocolate sauce (honestly, doesn't really need chocolate sauce, but it looks pretty!)
Beat eggs in large mixer bowl on high speed until foamy. Beat in flour, granulated sugar and brown sugar. Beat in butter. Stir in morsels and nuts. Spoon into pie shell.
Bake for 55 to 60 minutes or until knife inserted halfway between edge and center comes out clean. Cool on wire rack or serve slightly warmed. Serve with ice cream or whipped cream.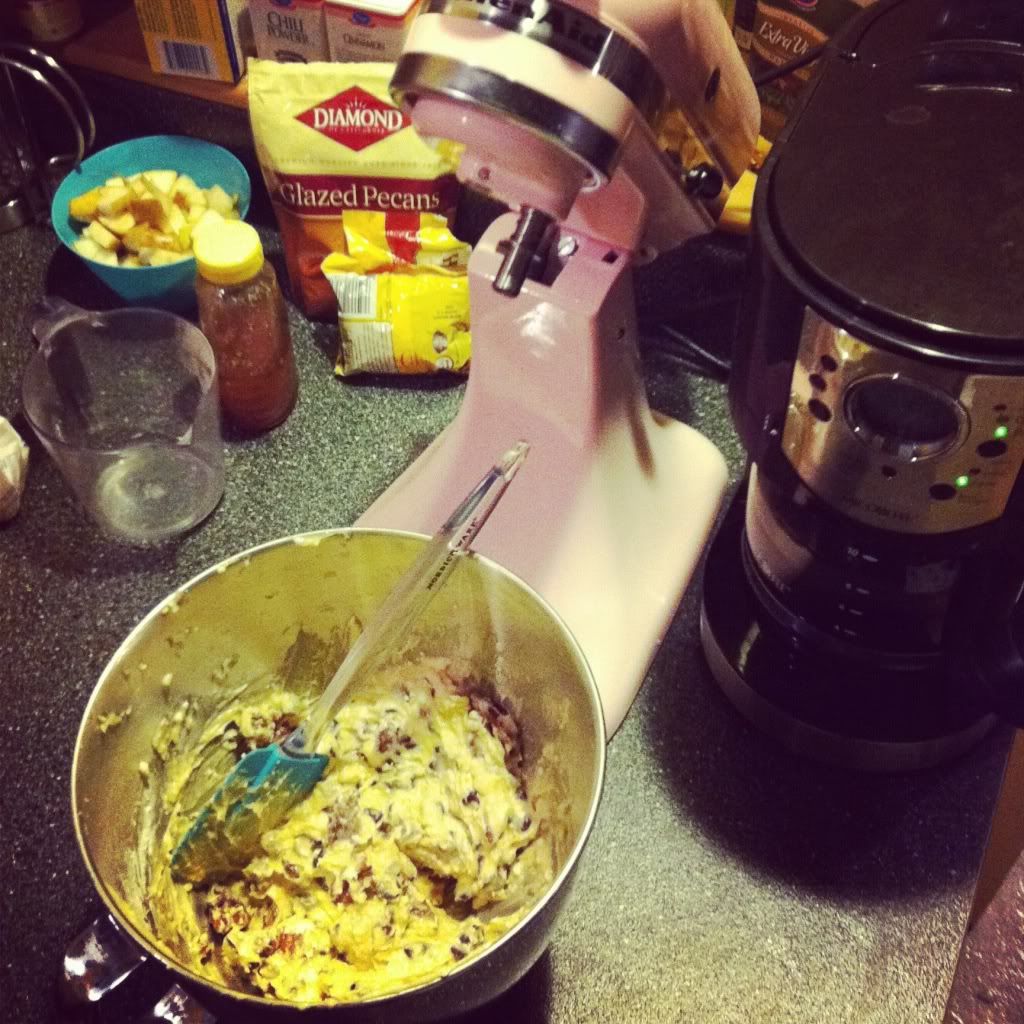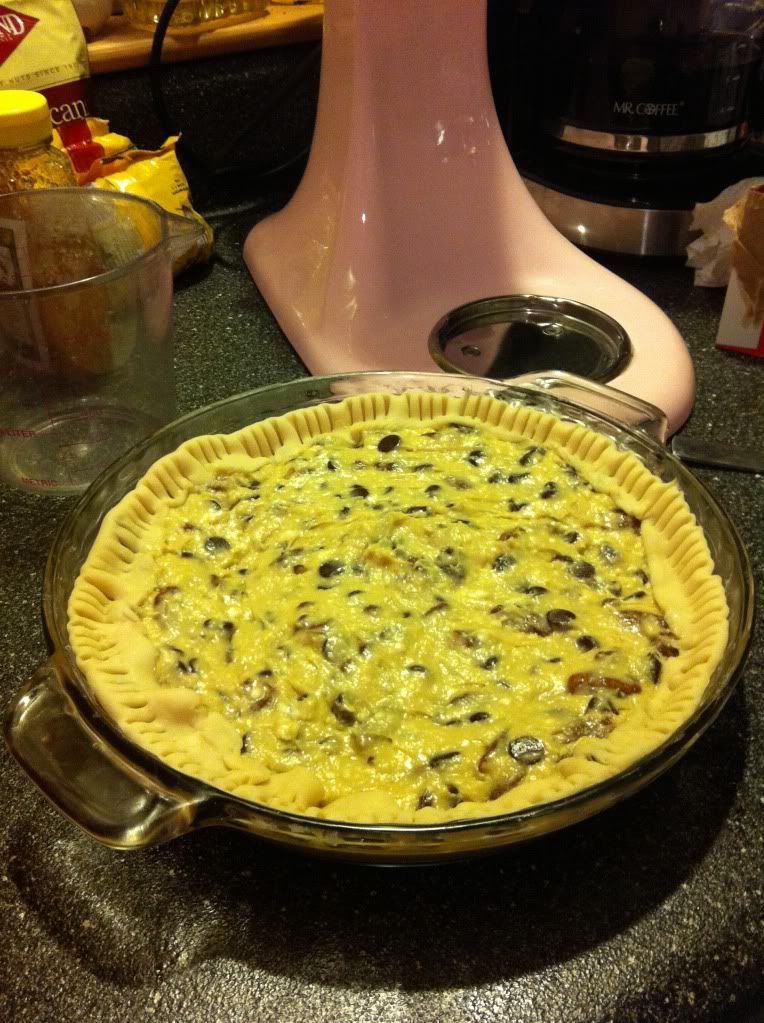 Okay, so mine doesn't look all that delicious out of the oven, but I assure you it is! OBB makes a good point that it takes a lot less rich when it's cooled, but you can't really beat the oogey gooey goodness of a fresh-from-the-oven pie! iPhone photos and poor kitchen lighting do not do it justice. It's a super simple recipe with things you might already have in your house so you simply must give this a shot! Even if you don't like overly sweet things, this might tickle your fancy! (Mike even liked it!)
* Additional photos courtesy of Our Best Bites