I wore this
exact outfit but with red tights
back in August... We Love Colors sent me a few pairs and I've just been loving them. But instead of feeling like a superhero in the bright red, I opted for the navy. The color felt right as it was a bit cooler and it was an Autumn day in the country. Still making a statement but not quite so bold. Would you believe that the white shirt underneath is a $10 Walmart find?! It's one of the Miley Cyrus + Max Azria tops from way back when! It's the perfect balance of bright white and frilly ruffles to put under the rigid denim dress.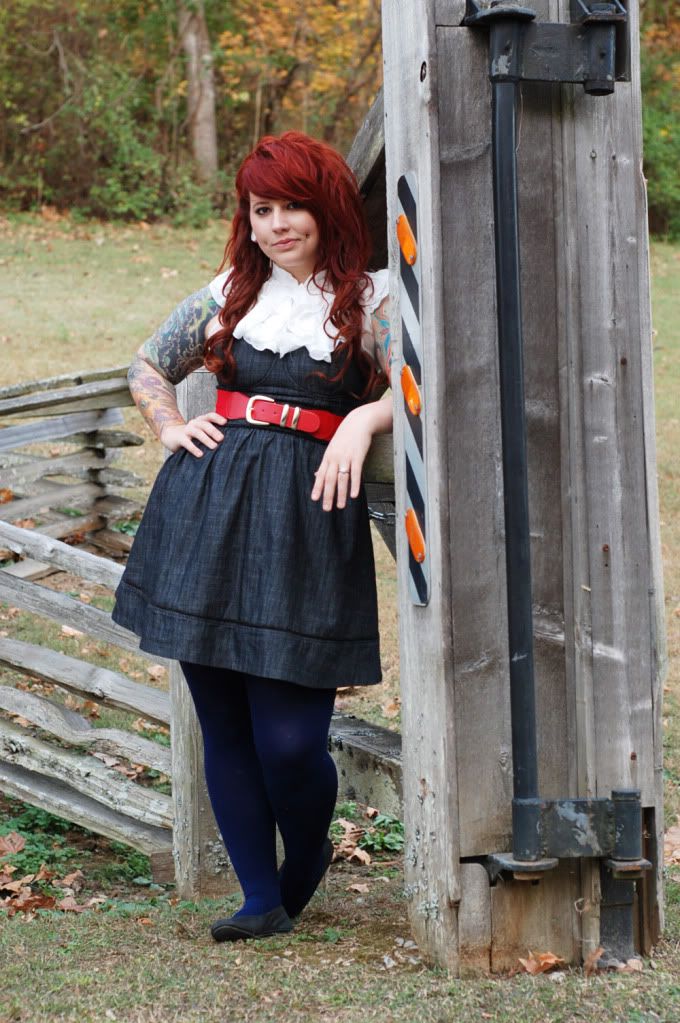 dress: forever 21, shirt: miley + max for walmart, belt: thrifted, tights: c/o we love colors, flats: target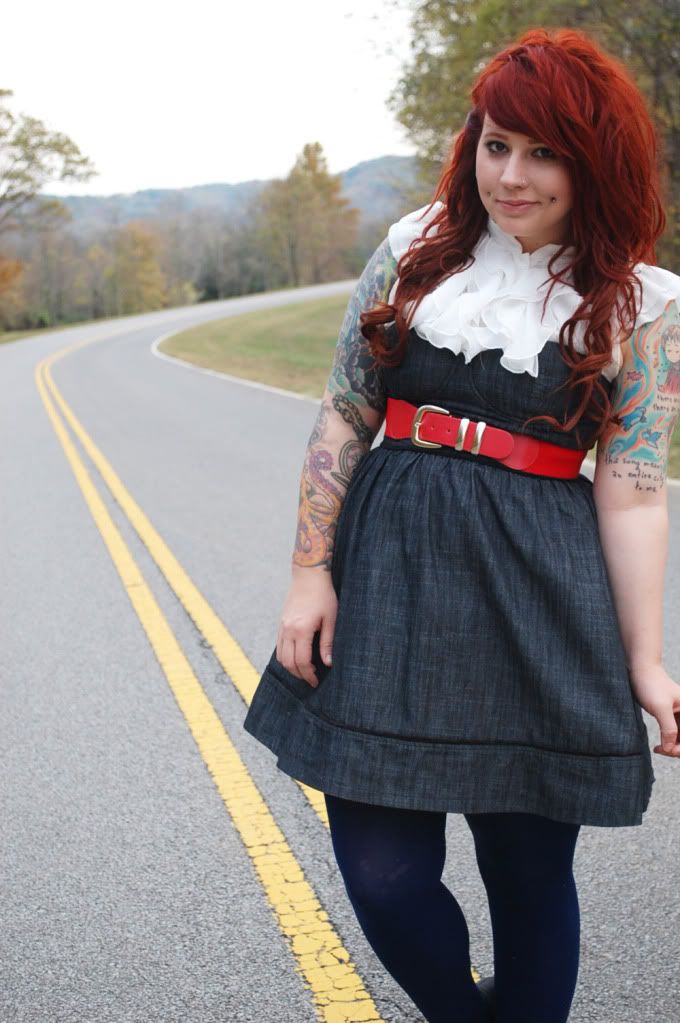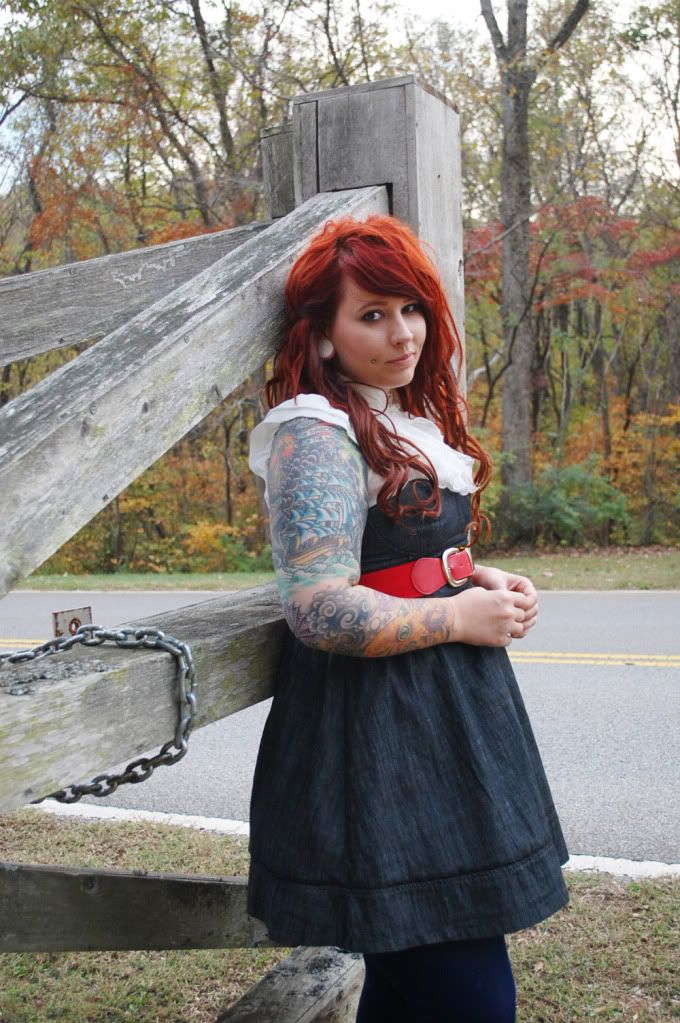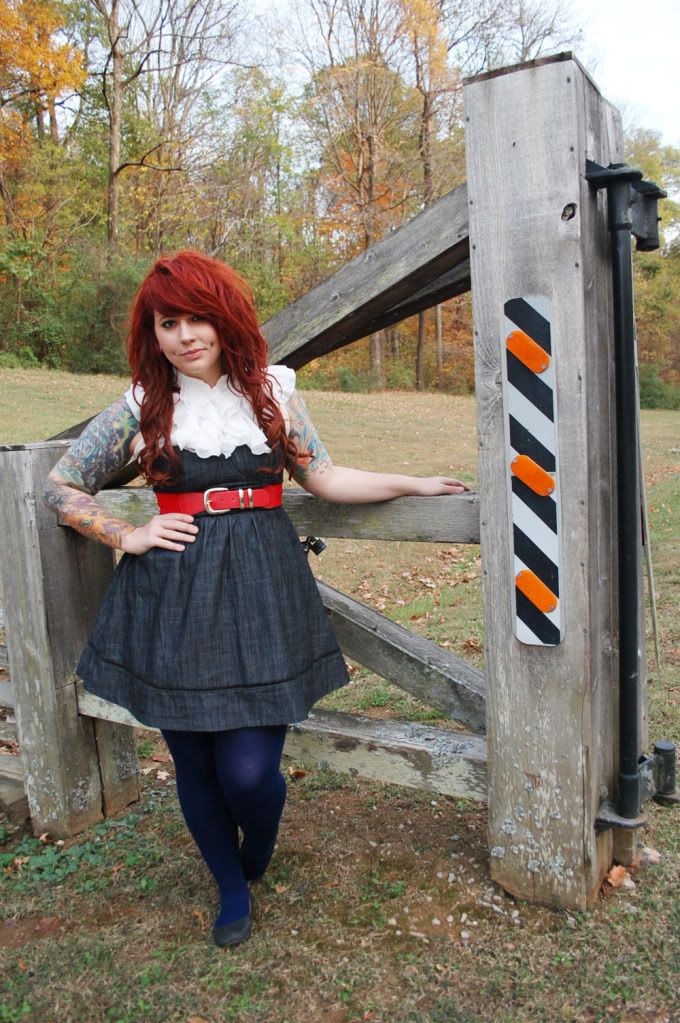 These photos were taken at the very start of the Natchez Trace in Belle Meade (Fun fact: If you're ever in the area, stop by
Loveless Cafe
for some delicious breakfast! It's a world famous little cafe and it's worth the wait! You may snag a spot on the Travel channel while you're there like we did! ;P)

By the way, I'm still counting down! 9 school days left! I can do it! I can do it! Also - 7 weeks until Christmas! Holy cow! Hope your Tuesday has been magical so far!