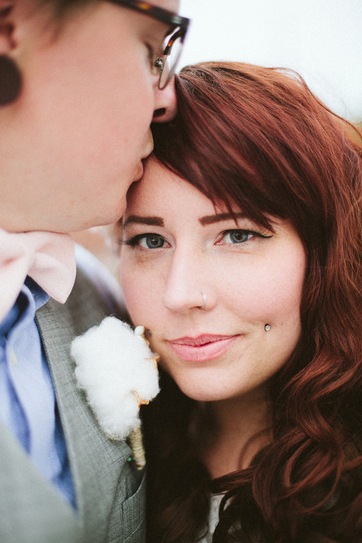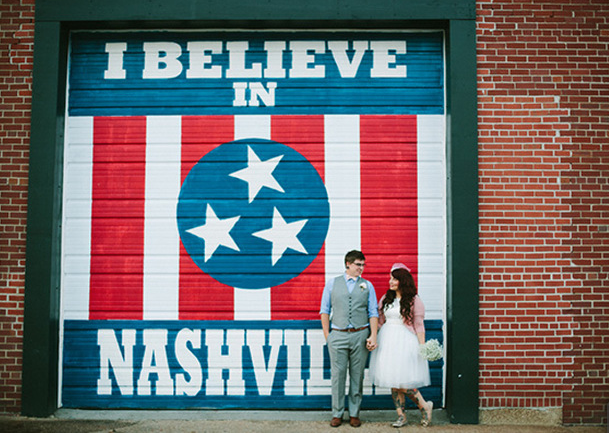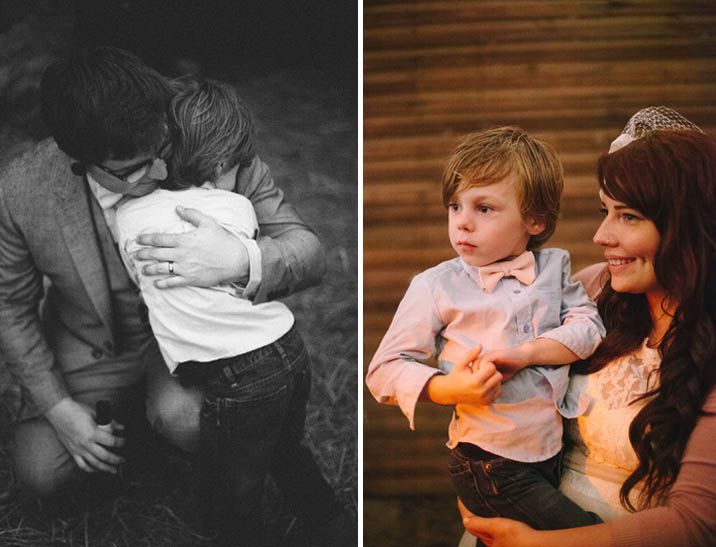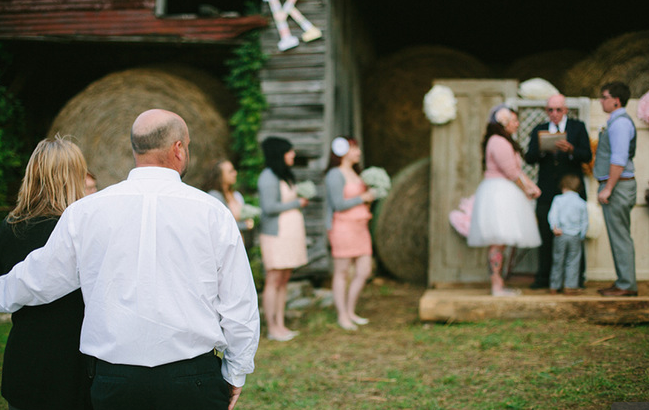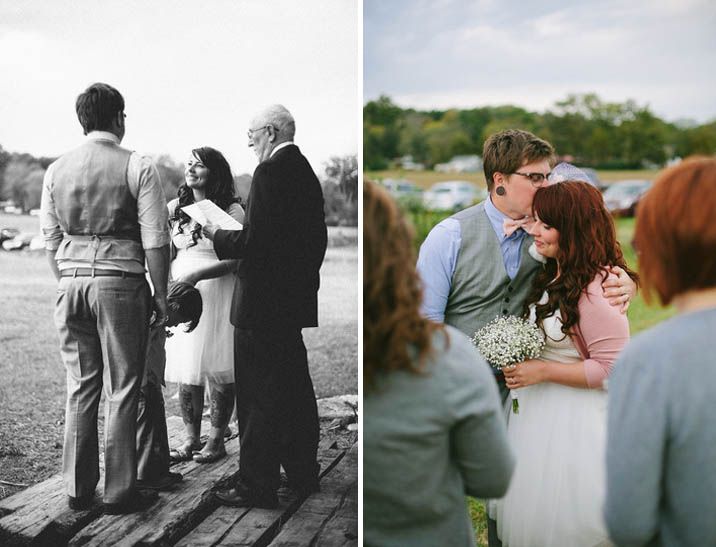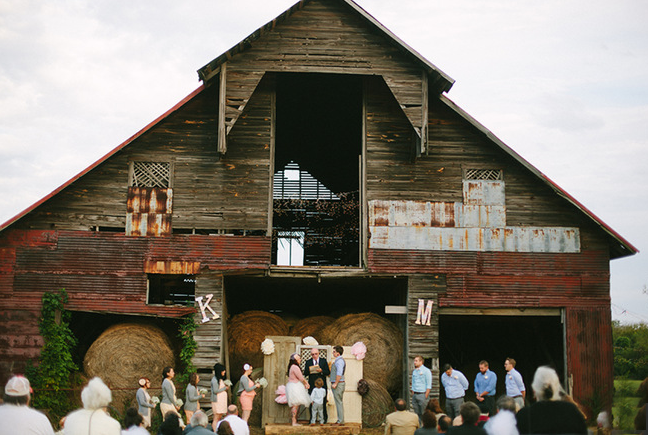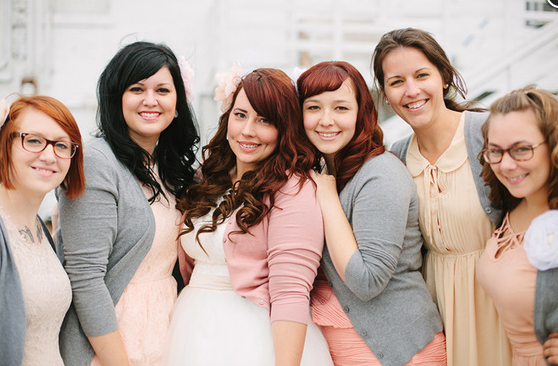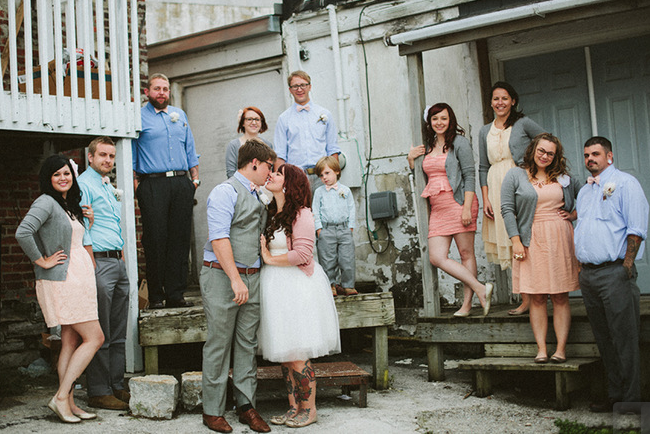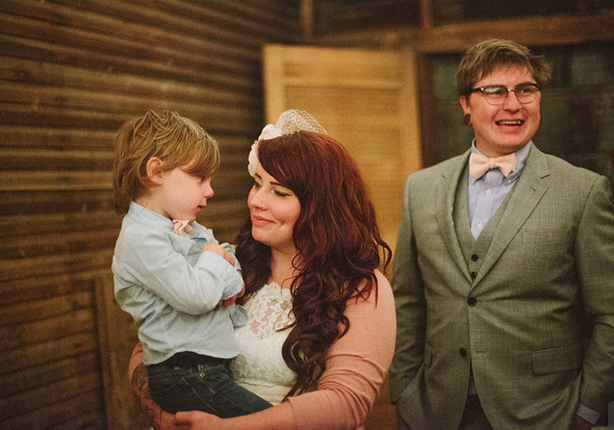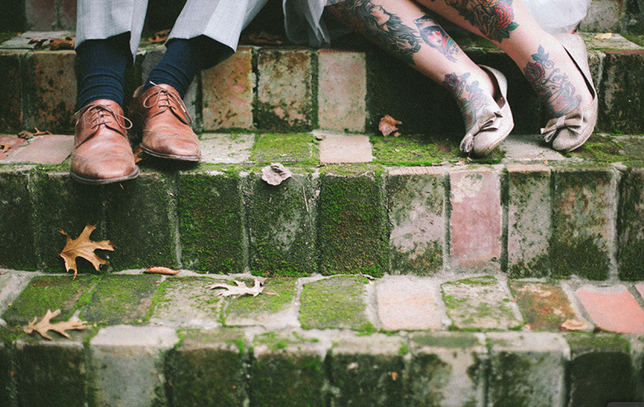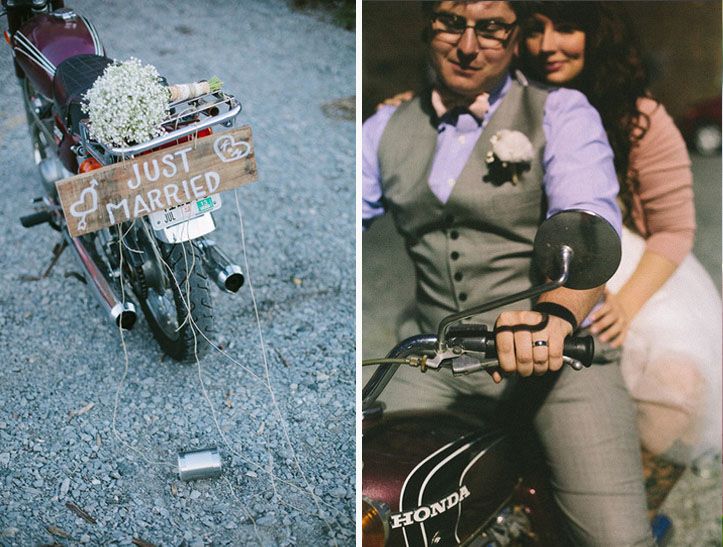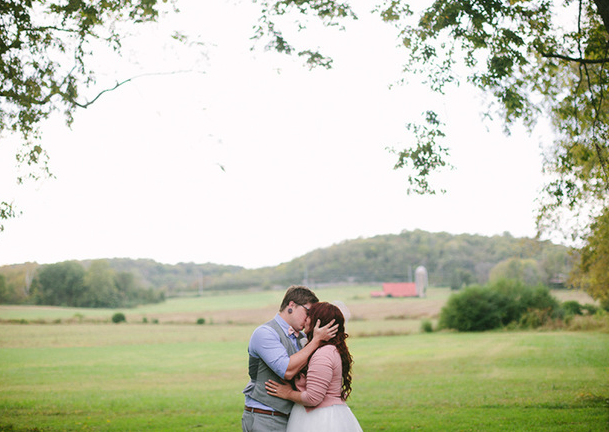 It's crazy to me that one year ago today I stood in front of this man, my hands shaking and eyes welling up, to declare my unshakeable loyalty and love. I stumbled on my vows, despite the unbelievable amount of time I spent rehearsing, and I even managed to spit on him mid-sentence (seriously!). I ugly-cried and my voice shook the entire time, the clouds sprinkled on top of us and the wind chilled us to the bone, we lost my wedding band at the alter (and never found it) and the DJ bailed the day before... but you know what? It was the best day. We laughed, we danced (oh, we danced!), and my nearest and dearest friends sang karaoke with me at the bar afterward. It really and truly was the very best day.
It seriously seems like just yesterday Mike was proposing to me under the illuminated Bradford Pear trees. Never did I expect the first year to zoom by so fast. In the past twelve months we've traveled, enrolled a kid in school (!!!), renovated a house, made huge business plans, argued about the laundry, and grown as man and wife, just to name a few. If you would have told me in 2006 that I would marry this boy, I'd have laughed in your face. I adored him, but we were just so young. Three years later and we were attached at the hip. It's been the same ever since! Sometimes our marriage just doesn't seem fair... it doesn't seem right that I could spend almost every waking moment with the same person and still stand the sight of him. I think we got really lucky in that regard. I've occasionally pondered what life would be like without Mike and I just can't. I can't fathom what my day to day life would entail. (I know what would happen to Mike without me though... He'd burn down the house! I swear that man does not realize there's an "Off" button on the oven... haha!)
In an effort to share just a little slice of our marriage, here are a few things I'm thankful for:
He always lets me have the outside of the Italian loaf bread. Mike likes the fluffy center so between us we've got it covered. It's the little things...
He cooks for me because despite my best efforts, I'm really just a lousy chef.
He indulges me in my love for all things pink and glittery.
He lets me put my freezing cold feet on him in the Winter to warm them up when we crawl into bed. (My toes are basically ice cubes... That man, I'm tellin' ya!)
He stands his ground where it counts, no matter how much I pester otherwise. (Sometimes I really do not need to have my way!)
He tolerates my insane coffee mug collection (and has even admitted to enjoying the morning routine).
He lets me sleep in a little bit later than him every morning if I want. Whether it's 30 minutes or 2 hours, he's incredibly considerate.
He's always happy to build any and everything my mind can conjure up. He's the very best handyman.
He zips up every pesky dress of mine that has a center-back zipper. (I have T-Rex arms apparently).
He's always "on" when I seem to be "off" (and vice versa) when it comes to being a parent. We balance each other out perfectly.
He blessed me with the gift of Toby. My life would not remotely be the same without that kid.
And even better, he allows me to be a mother to Toby. The very best gift of all!
I could write for days on end about how much I love this man, but I'll spare you all of the details because I'm already crying and we've got a bottle of wine to celebrate with! To make a long story short, I feel so very lucky to call this man mine. The first year was amazing. Here's to many, many more!
Happy anniversary, Mr. Flynn. Thanks for making me your Mrs.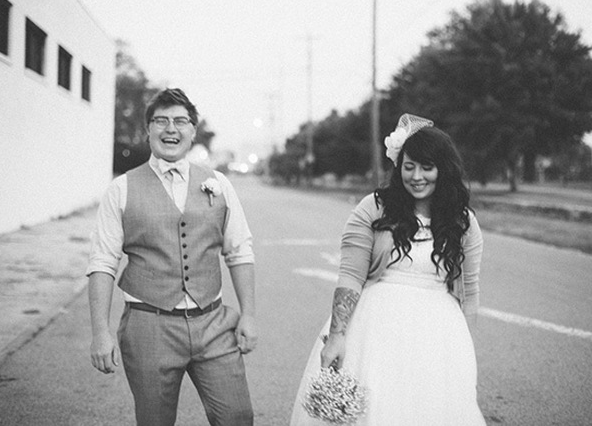 My very favorite photo of us. Such an honest depiction of our days together. Always laughing!
If you'd like to see more of our wedding, you can
click here
!