My two most recent outfit posts have included this cardigan, but it really is a favorite. That's kosher right? When I got this
Penny Pardy
dress in the mail, I immediately knew I had to pair them together. I had a matchy matchy olive belt picked out, but of course in the shuffle and stress of moving I managed to misplace it. So about this dress -- Penny was so kind to offer me up one of her handmade dresses a few weeks ago, and I am in love! This thing fits like a
dream!
Can I just fill my closet with these and these alone?! I'm also super impressed because while wearing it yesterday I totally managed to spill sweet tea all over myself and it just rolled right off! I'm naturally messy I guess... Doesn't the print of the fabric just make you crave Spring?! I've been loving our midly-warm weather lately. We've had the windows open while working on the house and I didn't even need tights yesterday! Huzzah! The only downfall is that I didn't get to wear many of the beautiful scarves Mike got me for Christmas. Guess there's always next year!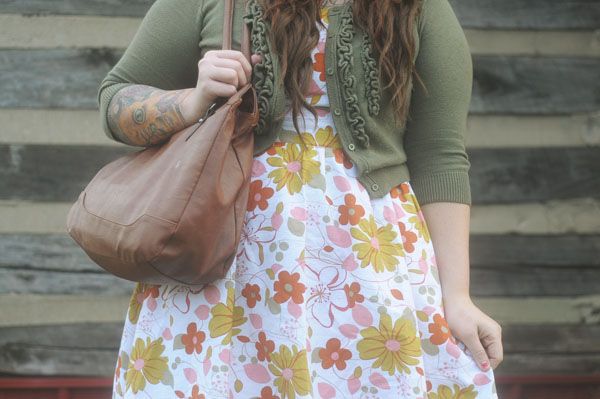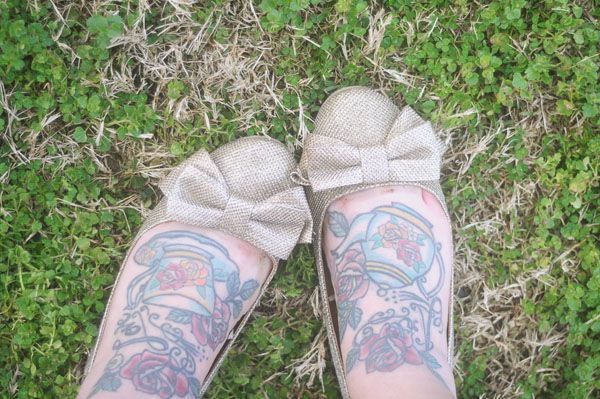 I wore this out and about yesterday while Mike and I ran errands and picked up electrical stuff for our house. Seriously y'all, my husband is so handy! He ripped out two electrical sockets last night and cut two holes to whip them back up in a different place, just so we could hang our vanity mirror low enough for me to actually see myself. That doesn't sound too crazy, I know, but he really impressed me! I don't know heads or tails when it comes to any of that so I just aided when I could and then stayed out of the way haha - We're finally moving in the last pieces this weekend and we're hoping to stay at the house for the first time tonight! We won't have internet or cable until Wednesday, but we'll probably be tearing through boxes and bags until then anyhow.
We are in love with how it's turning out though! Every single room makes us giddy! We're really holding out hope that we can save, save, save and splurge on a new bathtub before too long. We're planning on staying here for a while (I always say that... so take it with a grain of salt) and a bigger soaking tub would be dreamy! It's so fun that we can kind of dream up and do nearly anything we want since Mike is so handy.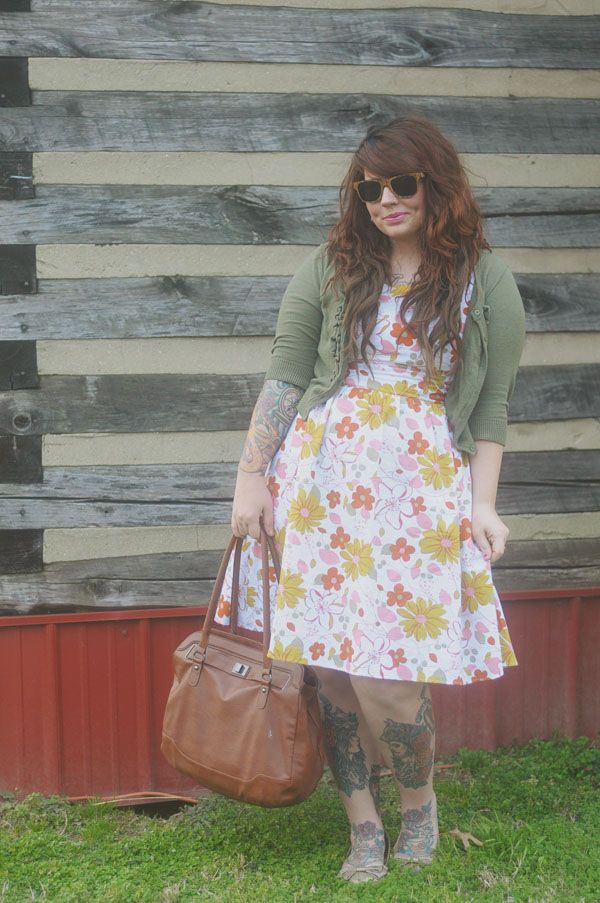 Last night we worked on the house until after 11pm and then played some poker for a while as we waited for Suits to rerun. Well, we tried to. Mike is trying to teach me how to play and I am about seven shades of ignorant! haha I traded my pretty floral dress for some paint-covered sweatpants (Mike
loathes
these pants! haha) and I felt like one of
the best dressed poker players
around. I even wore my Tumbleweeds sunglasses since the interior lights are still bothering my eye. I mean c'mon! Sunglasses! I totally had my poker face down. Now if only I could figure out the difference between a royal flush and a full house... I've tried browsing the interweb for tips and tricks, and I maybe even played a few games online. Watch me, I'm going to get
great
at it, then challenge Mike to a round and take him to the cleaners! haha I'm working on it at least...
Target cardigan
Forever 21 bow flats
Charming Charlie purse
Tumbleweeds sunglasses