Ahoy, matey! A moss-covered side yard isn't necessarily what you'd expect as the backdrop of a very nautical outfit, but that's what you get. (I am in Tennessee after all!) This is the little number that I wore for Valentine's Day yesterday (spoiler: I didn't even leave the house... I know, the clutch is misleading! I was prepared, but failed to execute haha) Wednesday night was our first night in the new house, so naturally Thursday was full of unpacking and sorting and tossing things around. I was feeling very much in a funk so I thought I'd perk myself up with a dress and some lipstick. It actually kind of worked!
You can't see it very well in these photos (doh!) but
this dress
has
the
most darling collar detail. It's not an actual collar, but it's made to look like one (
see here!
) It's my favorite part of the dress, but the wind was a bit brisk yesterday so I very much needed that cardigan. I love this dress because the weight of the material is very sturdy without being sweaty ya know? I felt comfortable going sans tights even with a little bit of wind because I knew it wouldn't just
swooosh
up. I decided to pair it with
my new $9 bow flats from Express
. Freakin' win! (I found them on clearance) I'm a little bit obsessed with these shoes and I'd give anything to find them in mustard yellow (or you know, the entire color wheel).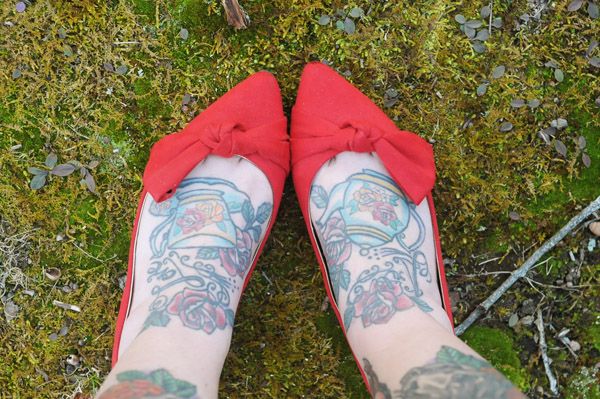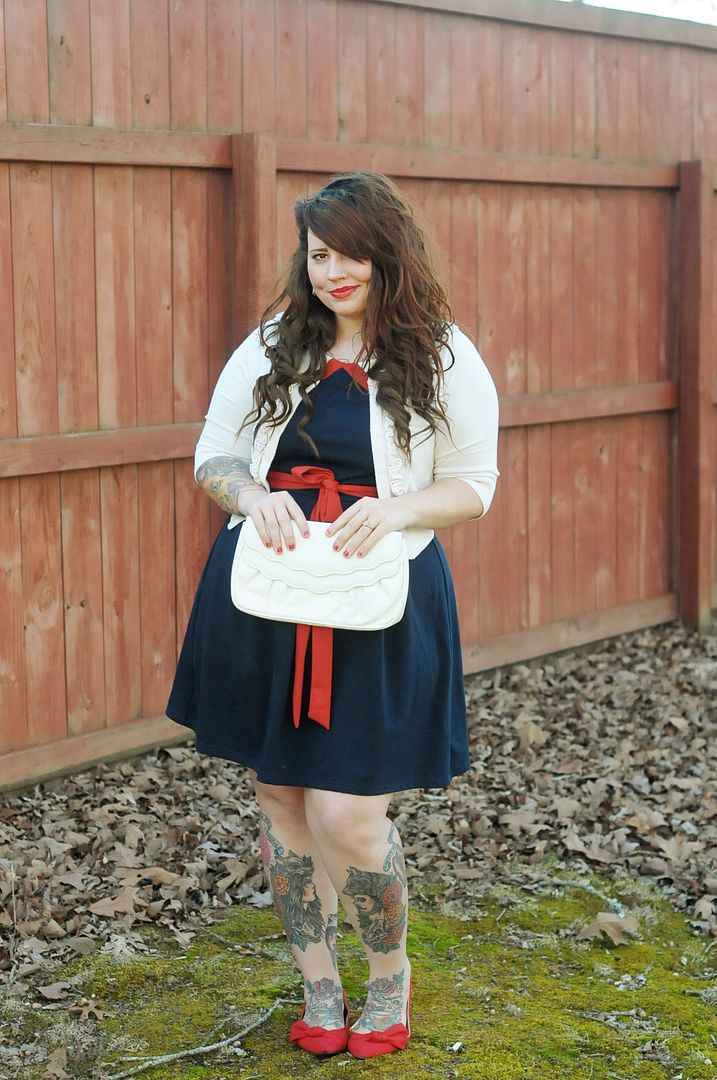 I officially have my office set up in the new house now! I'm back in the saddle and I hope that means catching up with my new year's resolution of being at least one week ahead of schedule on the blog. I'm working on it! I feel like I'm trying so hard to make the most of my time lately, but then I realize we're already more than halfway through the month of February. 2013 is going to zoom past in record time, I think! I'm only a few weeks away from being 25 and
most
of my
24 before 25 goal list
is still unfinished... yow!
Target cardigan
Vintage scalloped clutch