This isn't really a
new
feature by any means, but instead just a new
name
... Instant Replay will feature lots of pictures that I've taken on my iPhone and shared on Instagram! I know many of you follow me on
Twitter
/
Tumblr
/Instagram (@kaelahbee) but the rest of you aren't forced to look at my ridiculous (often overloaded-with-bulldog or what-i'm-currently-eating) pictures so this is where I get to torture you with all of that!
Wonderful!
If you do happen to follow me on those forums then well... you just get to see them again! Think of it as a refresher!
This round includes: Cute date night that fiance took me on several weeks ago. I think I blogged about it (?!) but I didn't remember sharing photos. So if I did, oops. If I didn't, here you go! So get this... he went to work that day (left before I woke up) and worked all dayyyyy. He told me that that night was date night so to be ready to leave once he got home. Okay well whatever. I put on a dress. I put on some (totally impractical for the end situation) shoes. There was a knock at the door. It was 6pm on a Sunday. I was like "Wha?!" I opened the door to find him standing there in his dark wash jeans, blazer and loafers, with roses in his hand! He knocked on his own door! Be still my heart! Yes, something as silly, small and sweet as that will knock me right off of my feet! I was already swoonin'. He had planned dinner at a certain restaurant but turned out it was close don Sunday so we opted for some Italian fare and then he drove me way out into the boondocks for the surprise. He took me to a double feature drive-in! Eek! Cutest date ever. We saw Horrible Bosses and Harry Potter 7. So sweet!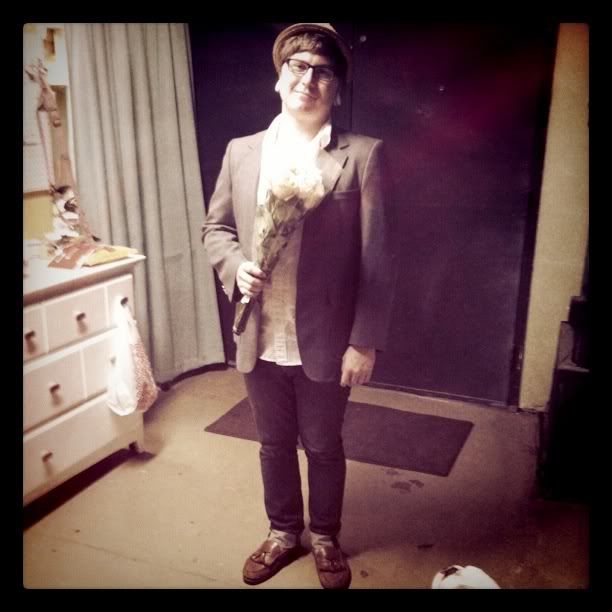 (Is your heart melting yet?!?)
(This photo garnered many many "Congrats!" comments as I don't think these people were aware that we've been engaged since March. It was still super nice to receive those comments, don't get me wrong! Kind of like reliving it all over again!)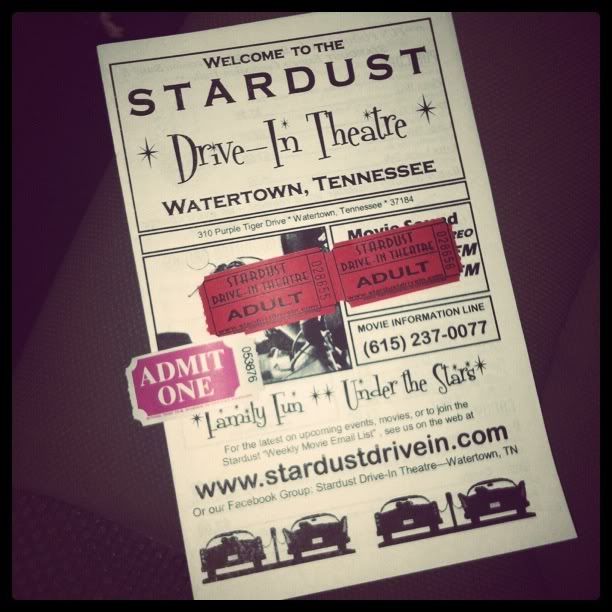 (Cutest little drive-in ever! Be sure to check it out if you're in/around Nashville!)
This round also includes way too many cute-puppy-pictures. I might as well rewrite my profile on Twitter and Instagram to say "This is where I obsessively fawn over my pets. Most pictures are taken while they are sleeping. I'm not creepy. I promise. Thanks." They're cute! I can't help it!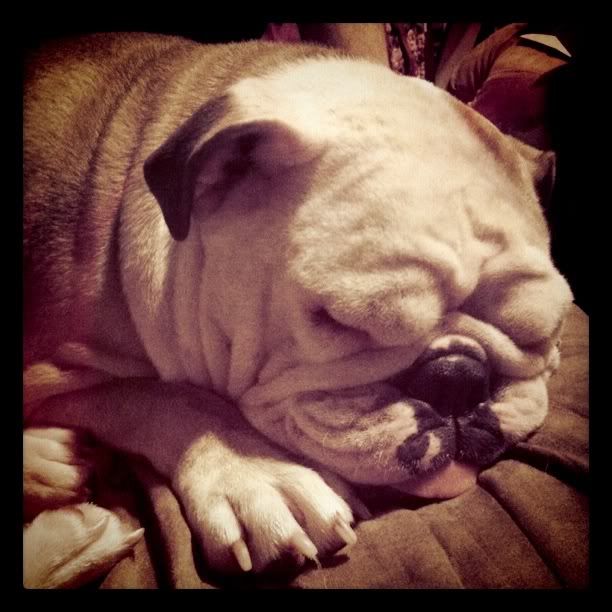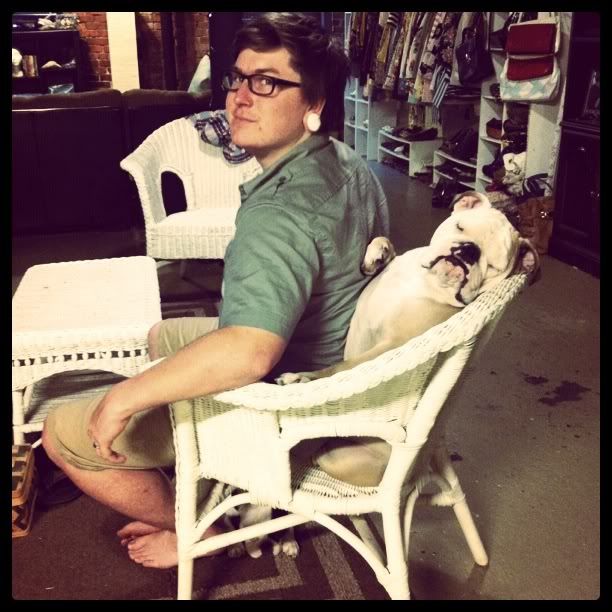 (This is Georgia's throne and she hates when anyone else sits in it. Mike sat down with her and she proceeded to go back to sleep. Typical.)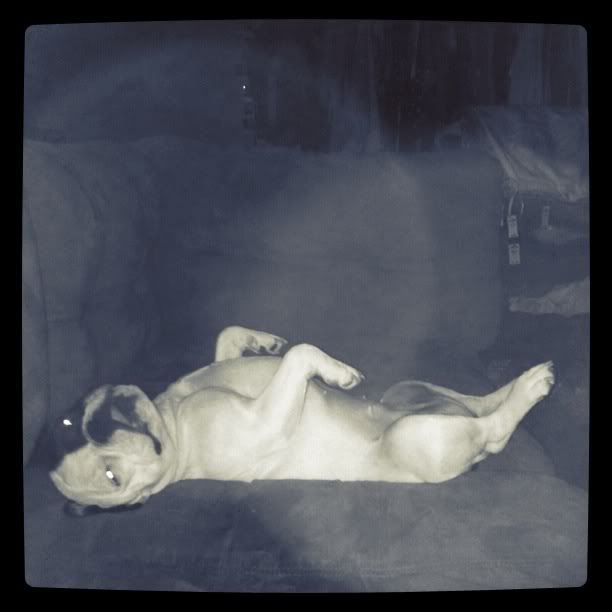 (Pip was laying on my legs when I was trying to move so I laid her in the crevice of 2 parts of our sectional. She went straight back to sleep. Demon puppy.)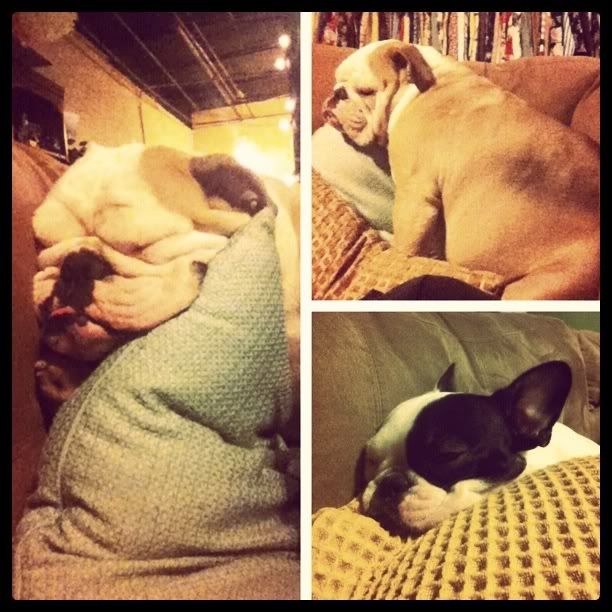 (In case it's been unclear thus far, our dogs really enjoy sleep!)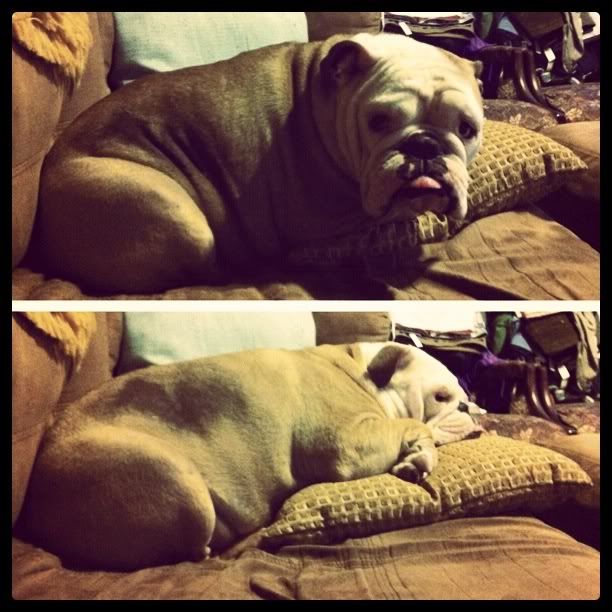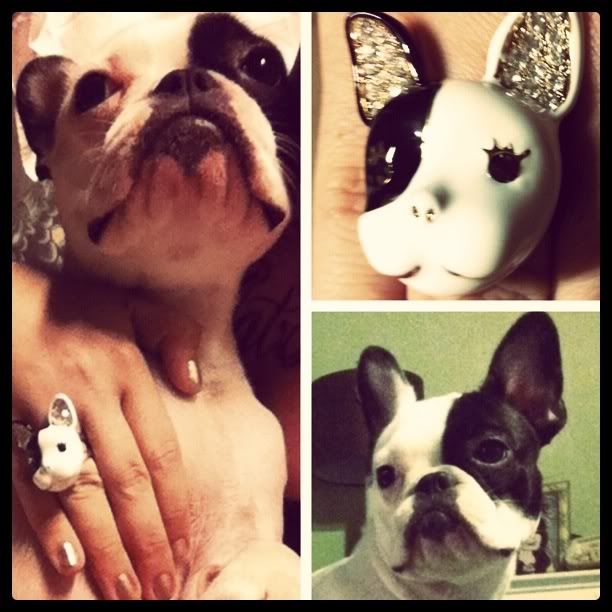 (My new Betsey Johnson french bulldog ring! It looks exactly like Pipkin!)
(Pipkin practices yoga in her sleep)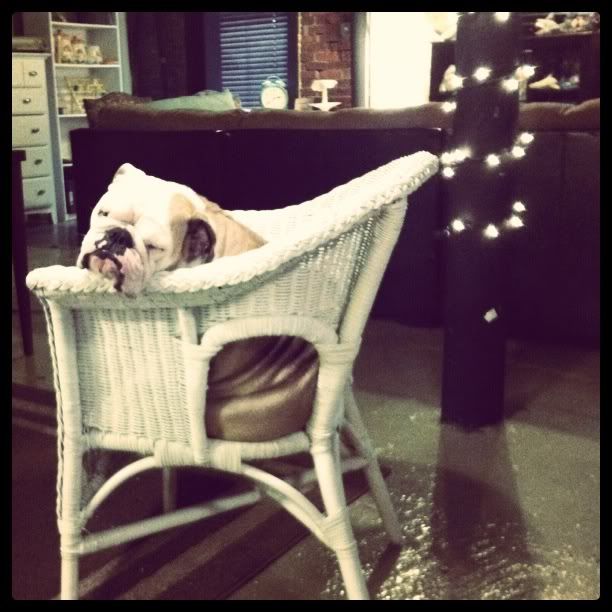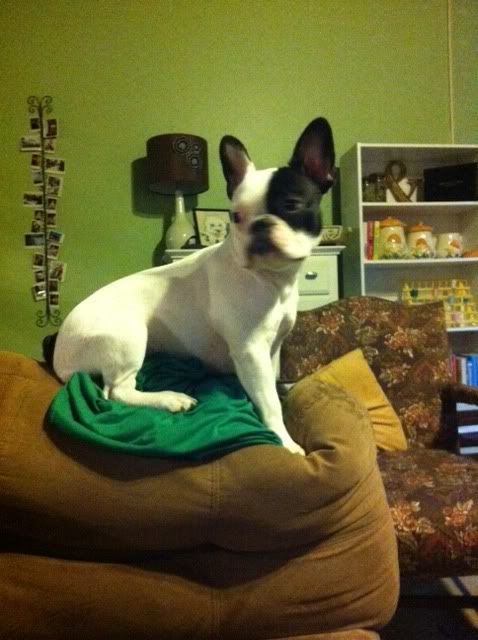 (Pipkin also thinks she's a cat. She balances on the top of the couch 24/7)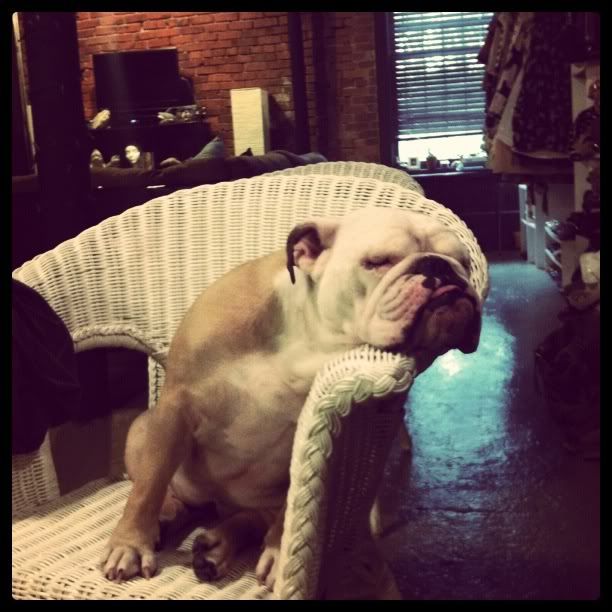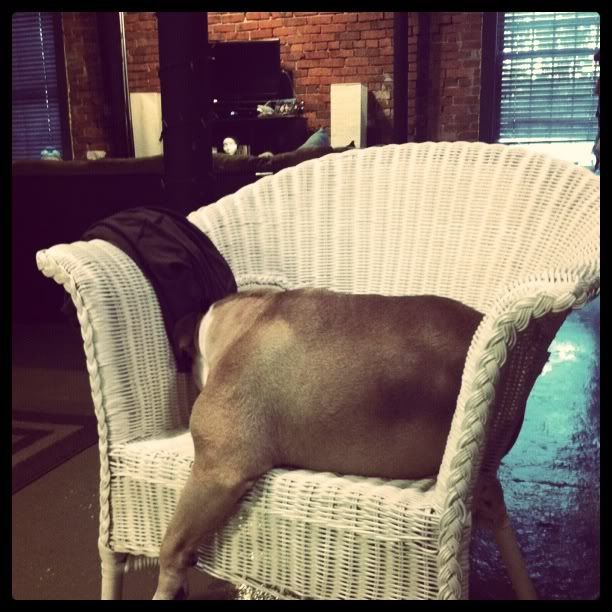 (G was a little bit too big to lay down in her throne.)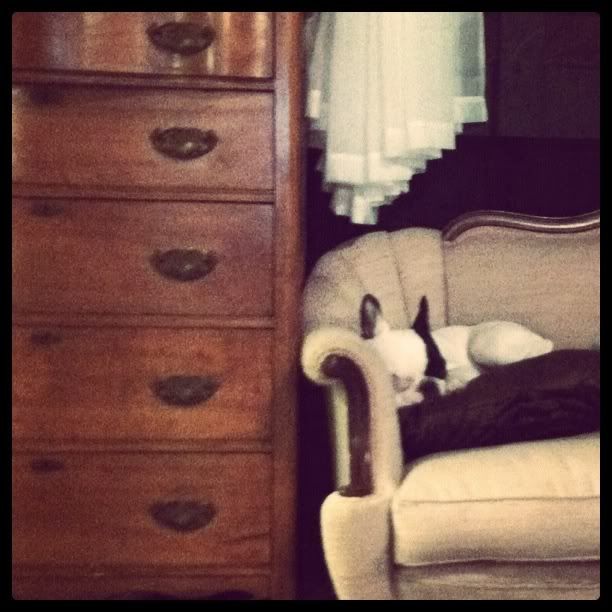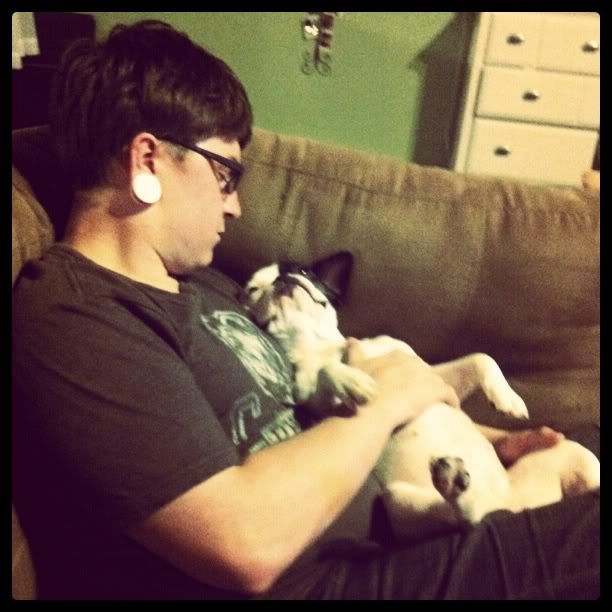 (Getting totally spoiled by daddy)

Are you dying from all of the adorable yet? Was that presumptuous of me to ask? I'll share the Instant Reply: Friends Do Fun Things edition in a few days!

Pssst... are you on Twitter, Instagram or Tumblr?! Leave me your usernames below! xo