My roller derby teammates call me Feisty. I'm one of the smallest players in the league and have been with
Houston Roller Derby
for over 3 years. Technically I'm considered a "veteran" at this point, but there are many women who have been with the league from the start: 8+ years.
I became interested in roller derby in an incredibly unoriginal way. I watched the movie Whip It. 10 times. In 3 days. Maybe 2 days… The sport looked perfect for me! I've always been fairly physical and it seemed like a great outlet. :)


I googled local leagues and found Houston Roller Derby [HRD], which was nearby at the time. I went to a couple bouts [games] and fell in love! I had rollerbladed with my dogs for years and thought I could definitely try this out. HRD has a
recreational league
, where many of our super stars got their start, and my 7 months with them was extremely beneficial. I made my best derby friends and learned something new every week.
League tryouts were tough. Rec league, at the time, was once a week and try outs, like league practices, were 3 days that week. I was tired. My endurance was in the garbage, and so was my knowledge in regards to any kind of game strategy, so I tried my hardest on the things I knew I could do: sprinting, get-ups, and stops. I was hoping upon hoping that they would see enough potential to think they could just teach me the rest - and they did! I made the league!

As fresh meat you attend league practices, but are not yet assigned to a specific team - that comes later. When you go from practicing once a week to three times a week your skill level increases quickly. Most of the girls talked about which teams we'd probably get drafted to, which team that wanted to be on, etc. I honestly didn't think about it. I didn't want to be disappointed or feel rejected. I knew I'd end up where I belonged….and I did. :) The *perfect* team drafted me. :)


I'm so proud to be on
The Bayou City Bosses
because they are strong, supportive, and HILARIOUS. We are silly. We just are. But what makes us amazing is that we know when it's time to cut the crap and focus. Some of my best derby friends are on opposing teams, but after a couple months or so, I let the Bosses see my true, super weird, colors and they didn't even flinch. These ladies are awesome.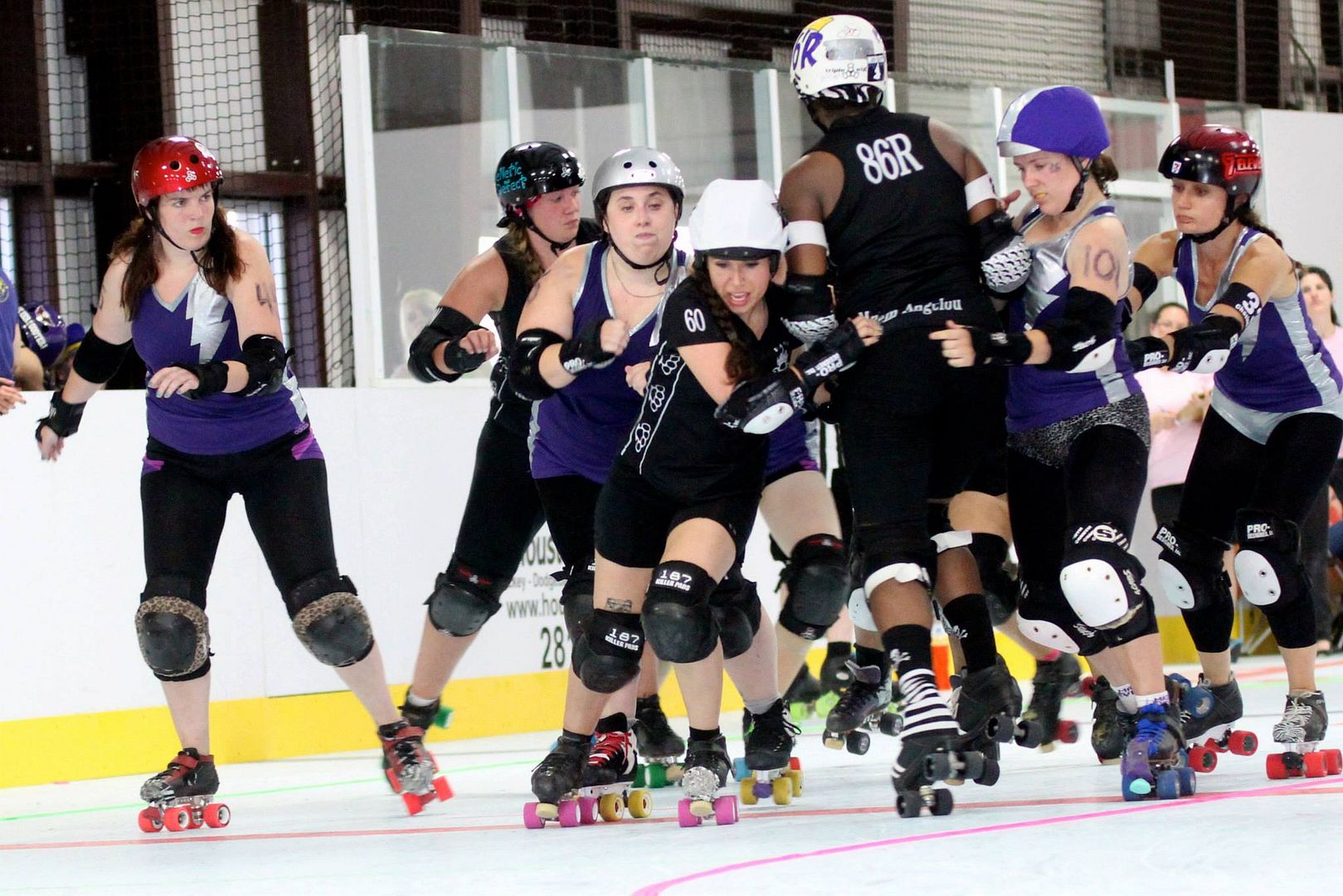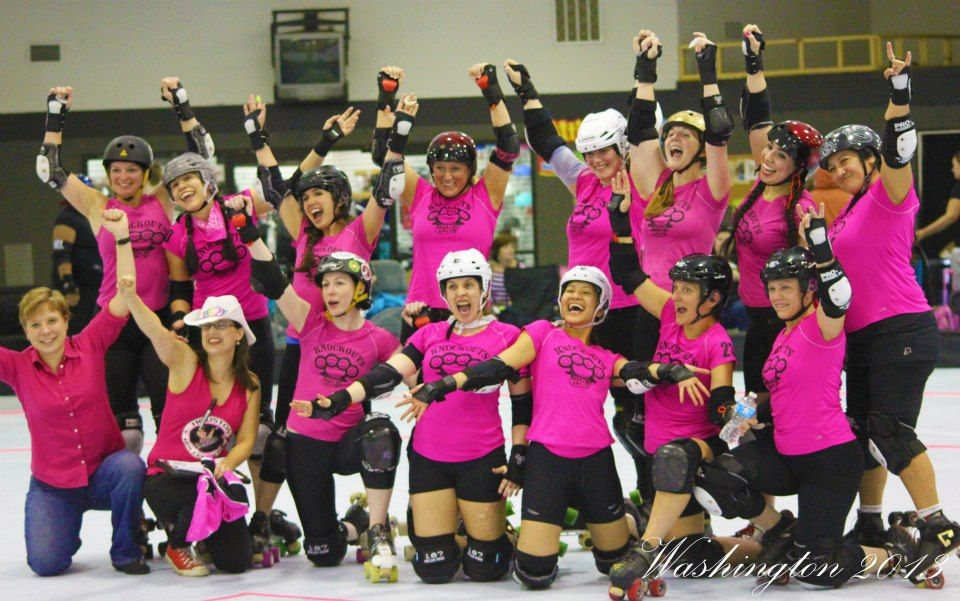 As a rookie, you typically don't get as much play time, so a few of my teammates encouraged me try out for a secondary team, the Knockouts. HRD's All Star team travels around the U.S. playing in all kinds of tournaments. The Knockouts is the "B" travel team that only travel about 3-5 hours to play in neighboring bouts. Sounded like fun to me - and an opportunity to play more.
My Knockouts captains believed in my ability to jam ["point scorer"], which helped me physically and mentally [rollerderby is a HUGE mental game]. Since that moment, I was jammed more at my regular team practice. The fact that my Boss captains were confident that I could succeed as a jammer, was exactly what I needed to boost my confidence. I had been in a rut, and their faith pulled me out from the depths of my insecurities.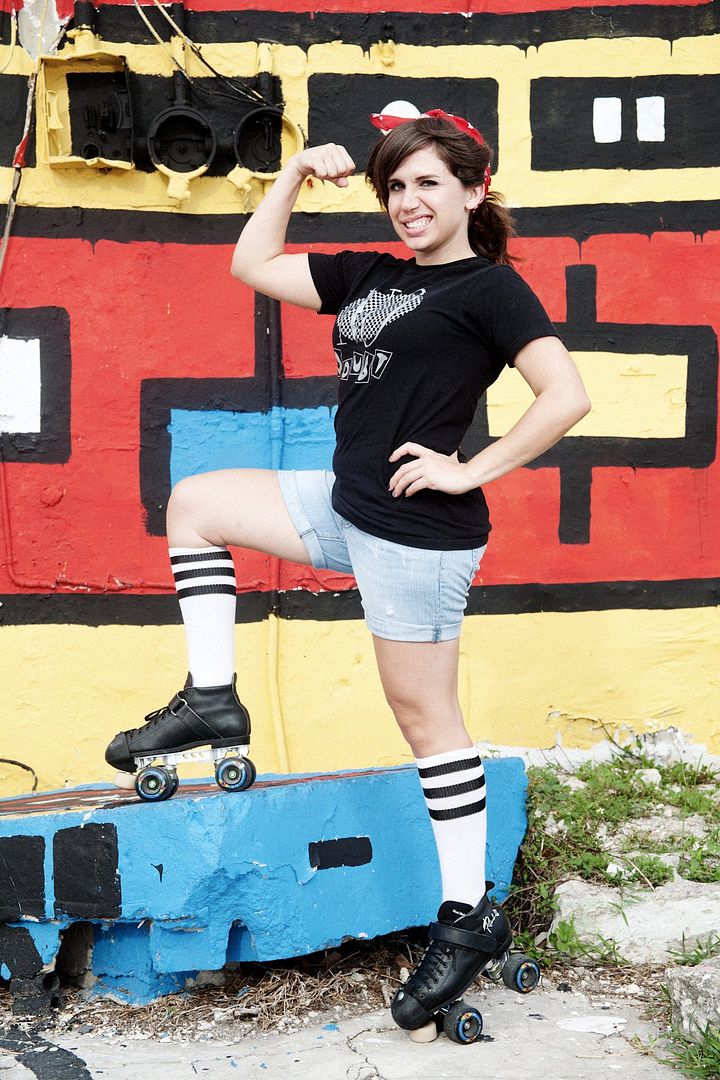 I grew a lot this last 2013 season. Sometimes my teammates joke about a move I've started doing - they call it "twinkle toes" because I tend to spin out of sticky situations. I upped my game by adding CrossFit and running into my off-skates routines. The improvement in my stability and ability to absorb hits has been noticeable, too!


The 2013 season ended with my team winning the Championship. CHAMPIONSHIP. We all worked so hard all season to be taken seriously, and we won. WE WON.
Through the years our league has grown [
Co-Ed derby
, and
Junior derby
what what!], and so have I. I am physically stronger, as well as more confident in myself and in my game. My teammates are an amazing support system and I am so lucky to have them! I look forward to my 3rd season with the Bayou City Bosses. 2014 is going to be amazing!
If any part of my story appeals to you –
do the research
! Find a league in your vicinity [or an hour away like me!] and check out their recreational league, find out when try outs are, etc. Rec league helps you learn the basic skills that are used over and over in the league – a huge stepping stone before try outs if you ask me! It's okay to be frightened at first. Lots of people have overcome their fears of hitting, being hit, falling, etc. You learn how to do these things
safely
with a great support system around you.
Here's what I will not lie about:
Roller derby is a huge time and money commitment. I drive almost an hour to practice, skate and do drills for 2-3 hours, then drive an hour back home. And this is just practice. There are also meetings, fundraisers, and events. You don't get paid at all. You are the one chipping in the dough: monthly dues [cover facility rentals, etc], skates, helmet, knee pads, elbow pads, wrist guards, mouth guard, etc. A good pair of skates will cost over $100.


Here's why it's worth it:
You will meet the most interesting people ever. Between the skaters, referees, and other officials, we've got a variety of professions: school teachers, lawyers, engineers, bartenders, healthcare professionals, nurses, EMTs - you name it. And their jobs aren't even what make them interesting. You'll gain another family, a support system. Some great side effects of derby are an amazing butt, physical fitness, confidence, strength, laughter, and plenty more. To be honest, I consider myself a bit of an introvert, but something about skating at our monthly bouts [games] give me such a rush. Sometimes kids [and grown-ups!] will ask you for a photo or autograph afterwards. Crazy, right? [I may or may not scour Instagram for these photos later…] Are you hooked yet?? :)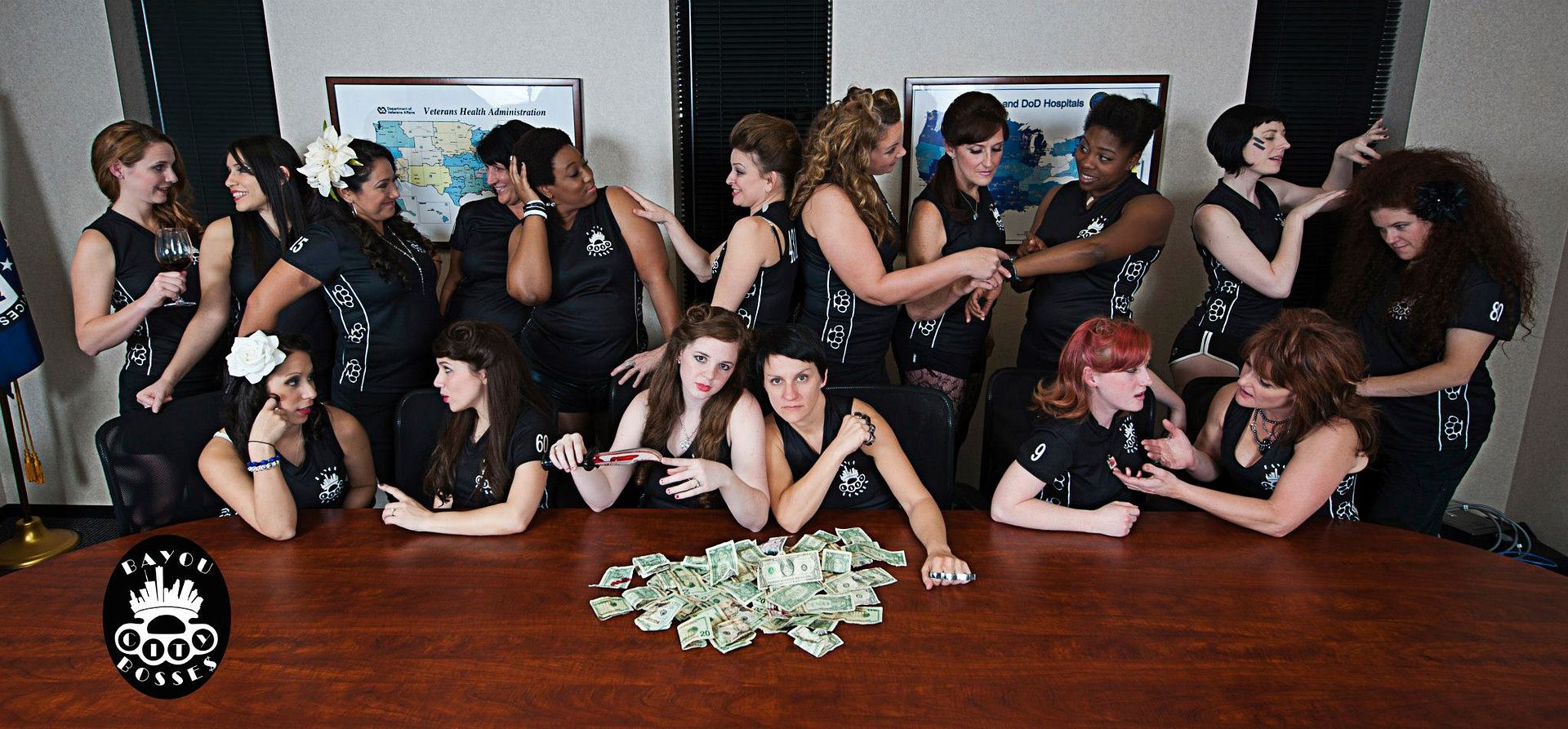 Read more about my derby adventures on my blog,
grrfeisty
. Thanks to Kaelah for being a huge supporter and role model of strong women everywhere. :)
Rad Gal, Rad Gig is a new feature on The Clueless Girl's Guide where I invite really neat gals to share their really cool stories. Whether your gig is a full-time job or just a hobby, I want to hear from you! If you think you'd be perfect for Rad Gal, Rad Gig, feel free to get in touch or view the information on the Submissions page! Just submit a short description of what you do and why you think it's rad!