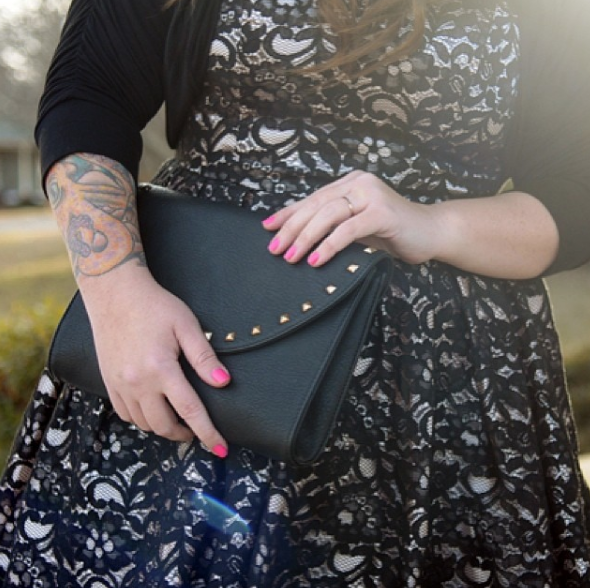 I've been looking for reasons to get dressed lately... I've made it 2 out of 4 days so far this week haha The weather was
amazing
on Monday when Mike and I met up with
Holly
and Tim for a
Him + Honey
photoshoot. We carted them all around Nashville and tried making the most of our time together. It was so rad to meet Holly since I've known her via the web for quite some time. She came over from the UK at the beginning on November and has been making her way around the country since. I'm so so glad she had a few days in Nashville with her boyfriend and even more tickled that she contacted us for a shoot! After the shoot we treated Holly and Tim to Five Guys since they had never had it. We shot
so
many photos that day! I can't wait to get the scans back from our lab. The sky was crystal clear and the temperature hovered around 60 all day... Dreamy! We couldn't have asked for a better day considering several days before and after were frigid... including today. Mike and I worked on Honeybean inventory and designer payouts for the rest of the week and we tried keeping warm despite the intermittent snow. I'm eager for some Spring days, that's for sure.
Tuesday through Thursday was spent in a pajama dress and yoga pants... and several pairs of Mike's socks! Sometimes I feel like I'm more productive if I put a little bit of effort into how I look during the day, but let's be real: it's way too easy to stay cozy and comfortable when you don't leave the house!
I finally pulled myself out of my pajamas for long enough on Thursday to snap some outfit photos. These photos took about 1.5 minutes to take because it was freezing! I mean high winds and a windchill of 9 degrees... and I wasn't wearing a jacket. Ugh, sometimes I do really stupid things haha I wanted to show as much of the dress as I could, because it's really really gorgeous. I do wish it were slightly longer because the poofy tulle underskirt sticks out kind of funny, but I like to think that the pretty lace overlay makes up for that. (Just a heads up, this dress is from a UK-based plus size brand and the sizing is a little strange for US folks... They stock sizes 14-32 UK, which is roughly the equivalent of US sizes 10-28, even though their products claim they start at 12! My dress is a size 14 UK (US 12 by their standards, US 10 by traditional standards) and so far with my experience they tend to run a full size big. Beware of possible customs fees, too!) In the spirit of dressing up, I even put on some lipstick (for the first time in forever!) My nose and fingertips were the color of my lips by the time I raced back to the car.
I'm looking forward to a pretty easy, breezy weekend around these parts. If I finish all of my sign orders and knock out some emails beforehand, I'll be one happy camper! Happy Friday!
No Nonsense tights
Ross clutch
Blowfish wedges