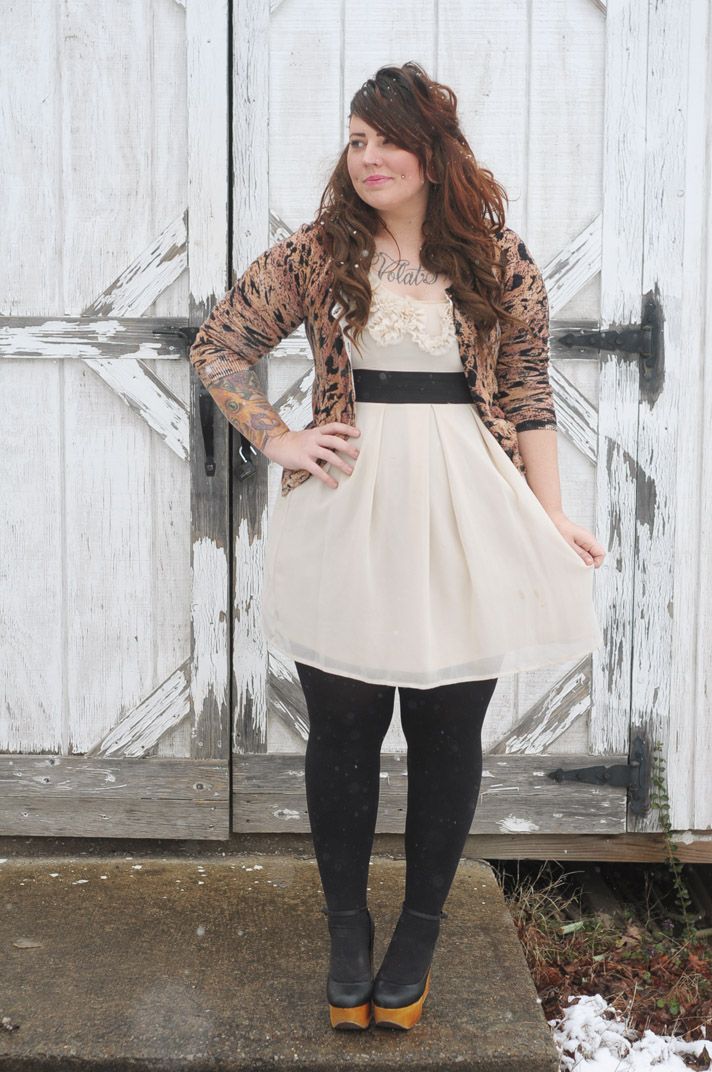 These photos are the last ones from 2+ weeks ago. It's nothing special - to be honest I felt a little rough and tumble in this outfit. I think the cardigan just makes me feel like a speckled dinosaur egg (You can totally see that, can't you?). I snagged this cardigan for like $10 or something at H&M a few years ago, and it's never really found it's place in my closet. It's probably a bit too casual for this dress, too. But I do like any excuse to wear my Jeffrey Campbell 'Safety' shoes. I haven't shot any outfits in a while as I've spent the vast majority of the last week or so in my yoga pants and hoodie because it turned off cold again. Luckily the weather is insanely beautiful right now. Yesterday was so so gorgeous. We opened up the doors and windows, and we were so productive! It was 71 degrees and sunny! We managed to sort out more of our living room and bedrooms, and we even made time to spend a small fortune in lumber so we can build some furniture for the house. We're hoping to spend most of tomorrow painting exterior doors and building a coffee table and shelving for the living room. Cross your fingers for cooperating weather!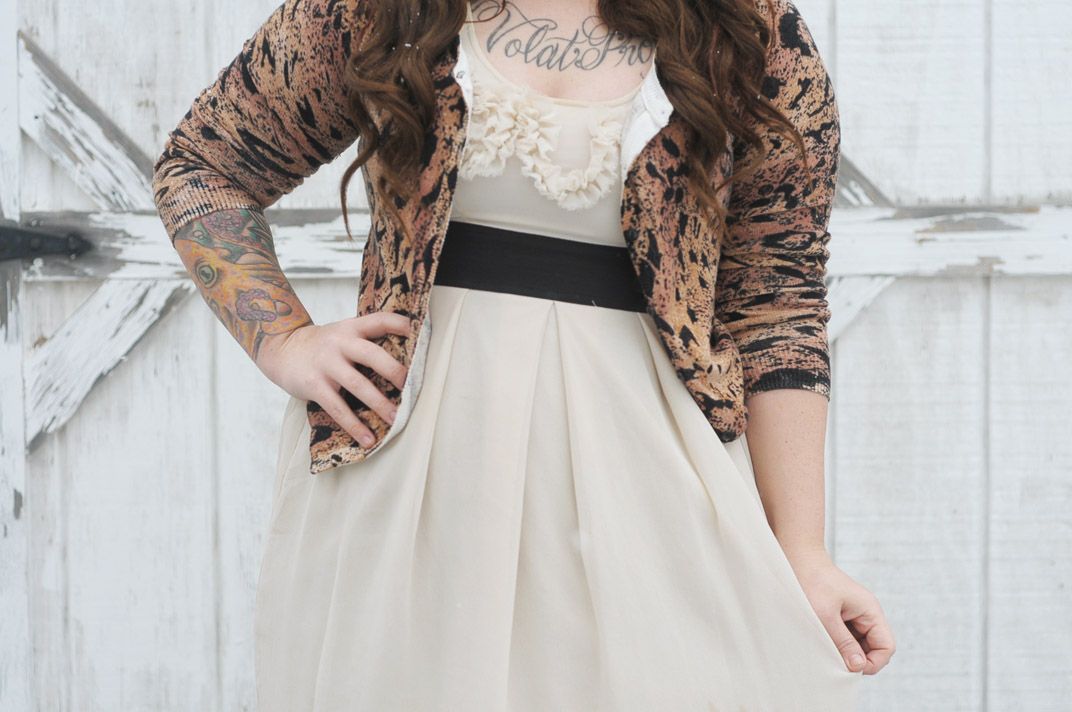 Today Mike and I are photographing an engagement shoot at Radnor Lake in Brentwood. We're really excited since we've never shot out there before. The scenery is beautiful, but the crowds on a Saturday are
insane!
Here's to hoping we can wade through everyone else trying to enjoy the weather! We've been looking forward to this shoot for a few months now because our clients Madison + Paul totally know the look they're going for. I can't wait to see what sort of backdrops we can find! I'll try to share some sneak peeks on
Instagram
if you're keen!
After the shoot we plan to run some errands (drop off tattoo plan, pray my dream dress on hold fits, and locate some Prickly Pear soda!) and then maybe go see Caspian play at Exit/In. Caspian is totally my (#2) favorite band and I haven't seen since they played a tiny show at The Muse in like 2008 (?!). They are so good! If you're into post-rock/instrumental music (Explosions In The Sky, Godspeed You! Black Emporer, etc) you should definitely give them a listen! I maybe totally hinted (read: told) Mike I'd love their record for my birthday.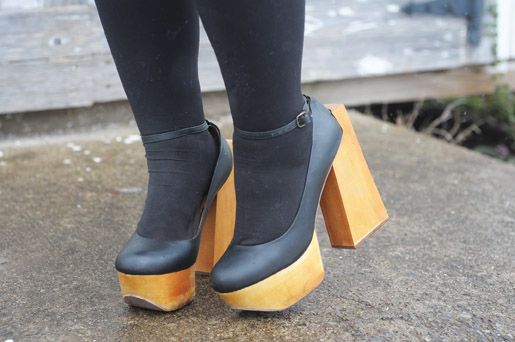 We're on a (sort of self-imposed) time-crunch to get things done around the house since we'll be having house guests soon. Luckily Brian + Christina have totally been witness to our house in barely-moved-in mode so it won't be anything they're not used to! But I'd still like to have it all nice and ready for them, and for my birthday sleepover the following weekend. I'm having some trouble decorating certain parts of the house so maybe I'll share photos and ask for some input from y'all. Here's to a fun-filled (and productive!) weekend! xo
Forever 21 dress
H&M cardigan
Target tights
Jeffrey Campbell 'Safety' shoes
PS;
My "dream" shoes came back in stock yesterday
and I was ready to snag them up in an instant, but once I started looking through the customer review photos I wasn't sure if I could make them work.
I wonder if they'll still look like pencils when they're being worn? What do you think?
They look like the best things ever, but I don't want to spend the cash if they'd look silly! I need y'all to help!