This whole
Big Blog Exchange competition
has really got me thinking. Thinking about travel, culture, and where my dream destination would be, along with plenty of other scenarios that make my brain spin. While I know the
BBX
winners don't get to choose where they're sent to, I still couldn't help but narrow down my top choices (emphasis on the #1 though). There are so many wonderful things to see out there, but without a doubt,
if I were given the opportunity to pick, I think I'd choose South Africa.
I'll admit my reasonings are incredibly selfish and super transparent...
I'd love to visit Cape Town, then ride over to False Bay and see Great White Sharks breeching from the water.
This is the only place in the world they do it. South Africa has been high on my list of dream trips, but considering this competition and everything involved, it really made itself apparent to me just how big of a deal it'd be to witness.
Of course my dream in life is to free dive with a Great White
, but I'd certainly want plenty (many!) of cage diving experiences under my belt first. South Africa would be the prime place to do it, too! I'd also jump at the chance if I were visiting the coast of Australia. Two truly wonderful places to experience white sharks in their natural environment.
Can you imagine being THIS CLOSE to a Great White?!
Dream. Come. True!
Once I thought of this, I immediately started watching YouTube videos of cage diving and white shark breeching. There are no words to even describe how much I love white sharks. Seriously. Planned parties for the premier of Shark Week? I'm your girl! I do wish I had discovered my adoration for them earlier so I could have gone to school for marine biology (It's never too late!). Shark conservation is so so important. So many people have an unnecessary fear of them and all it takes is proper education. With that being said, if I had the opportunity to cage dive with Great Whites, I'd want to make sure the company hosting the dive was ethical and responsible in it's practice. (For instance: No chumming or using live bait to draw in the sharks) Even though I wouldn't be free diving, it would still be a dream come true! One of the most amazing dreams, at that!
I don't even know what I would do with myself if I had the chance to experience white sharks at Seal Island, South Africa. I know the opportunity doesn't expire with the contest, but it certainly gets me amped at all of the possibilities out there.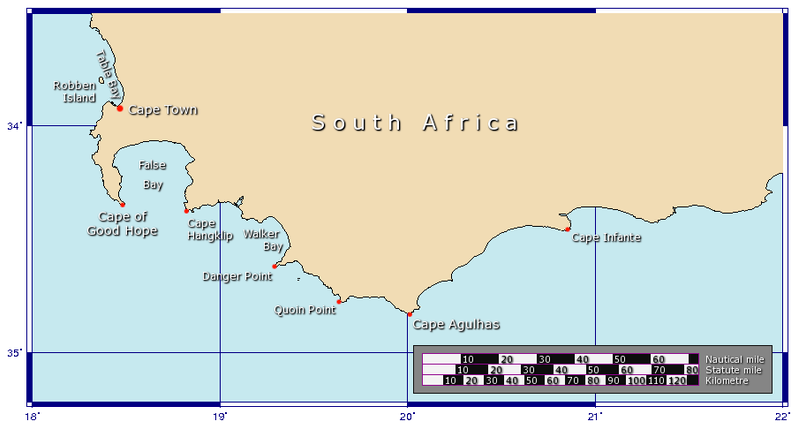 In addition to South Africa, I'd also love to visit somewhere in Asia. The culture is so vastly different than here in America. Or maybe somewhere in the tropics, with lush jungle and a white coastline? Just dreaming here! To be honest, the trip in itself (regardless of the destination) would be a once in a lifetime opportunity, so I hope the lucky winners soak up every bit of it!
Putting sharks and sand aside for a moment, just thinking about the opportunity in general is pretty mind boggling. 16 bloggers from around the world will trade countries, cultures and blogs for 10 days. You could be introduced to a new blogger here on LCH -- maybe a travel expert, or food writer, or a lifestyle blogger from the farthest end of the globe. You'd get to read about his/her experience in America, and then see how I handled life in a foreign land. I'd love especially to see how women are treated and the daily roles they play in society. Maybe the chosen country has a female president or leader, who knows! Being able to experience the cuisine, entertainment, fashion and everyday lifestyle of someone so far away... it just sounds so cool!
I know I've asked y'all to vote for me on multiple occasions (thank you to everyone who has! It means so much to me!), but don't be fooled into thinking the winners will be the 16 bloggers with the most votes! Votes certainly help, but at the end of the contest, BBX will choose the 16 bloggers who participate based on their Motivation (in the entry form!) and the content of their blogs. With that being said, it's not too late to enter! I seriously think all of you interested should give it a go! What do you have to lose?! Even though I'd love to win, I'd love for one of my readers to experience it, even if I couldn't! I think the unique perspectives will really make this worth watching.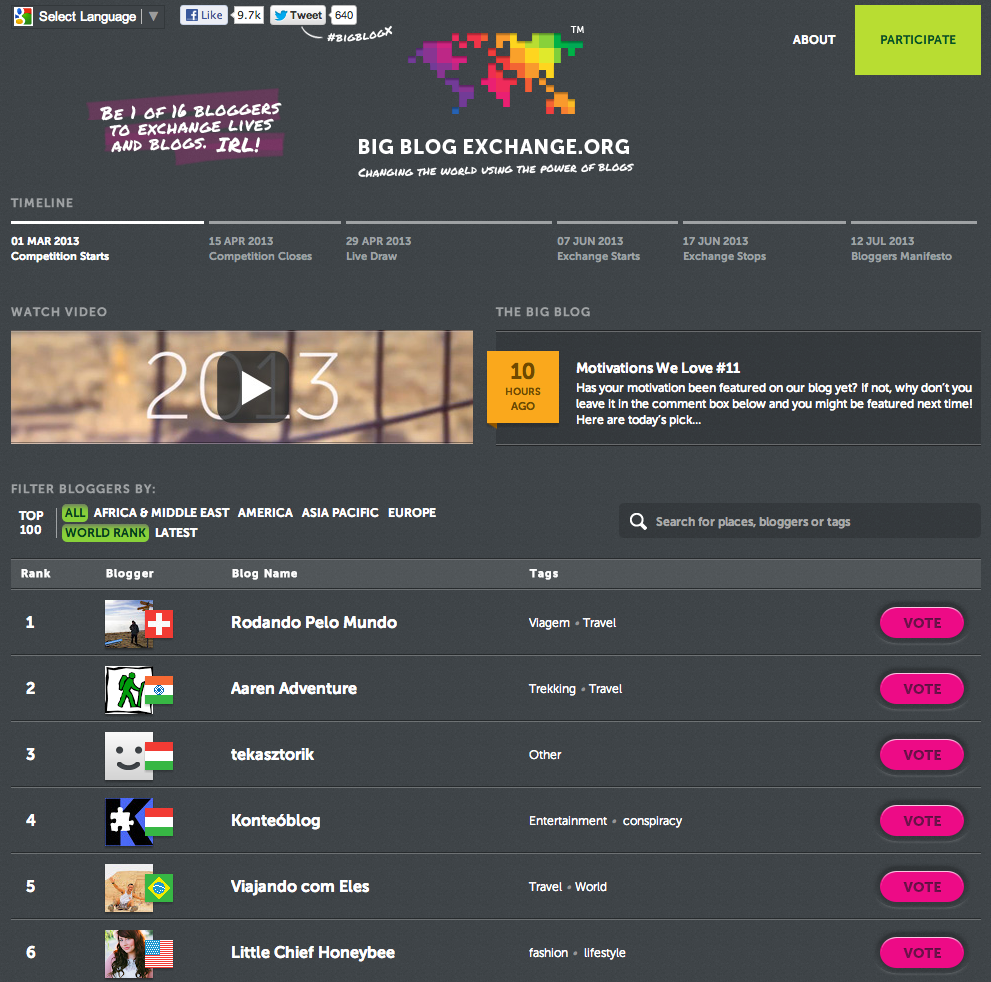 Even if you don't choose to enter yourself, pop on over and read the Motivations of the other entrants.
Maybe you'll find someone who really resonates with you. You can browse by region, or using the search box. You're welcome to vote for as many people as you want, but only one vote per candidate per email address. Each entry also has a link to his/her blog, too! There are loads of travel blogs out there so if you're looking to learn more about various parts of the globe, definitely give those a gander. (Tip: use Chrome as your browser and it'll translate the blogs into English for you!)
Even though I'm not primarily a travel blog, I think I could bring a unique perspective to the city/country I experienced. There are so many huge factors that play into culture and society. I'd be so incredibly honored (
and stoked!
) to share that here on LCH.
The BBX contest is open until April 15th (and I'll probably shamelessly beg for votes until then... I would just really love to participate!).
If you're at all keen to the idea of seeing LCH abroad, you can pass a vote my way by clicking HERE!
If you'd like to leave a link to your entry, please feel free to drop it in the comments! I'd be more than happy to vote for you!
If you were given the chance to pick anywhere in the world to spend 10 days and immerse yourself in the culture, where would you choose to go? Would you go somewhere in Europe, or somewhere a bit more off the radar like a country in middle Africa? Are there any specific sights or cultures you'd love to seek out and experience for yourself?