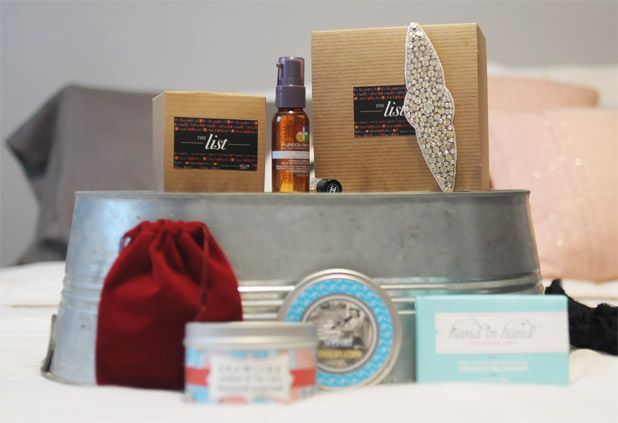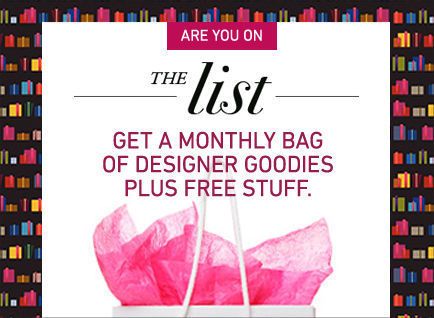 I recently had the pleasure of receiving and reviewing my very own i-Ella "The List" subscription box.
This subscription box is a bit unlike most of the others on the market because it's branded to be a very luxurious, designer-driven box.
The List packages come in 3 different sizes: Starter ($59), SoHo ($129) and St. Barth's ($389).
Each box is guaranteed to be worth well over the retail price. (For example, my SoHo box was valued at $367).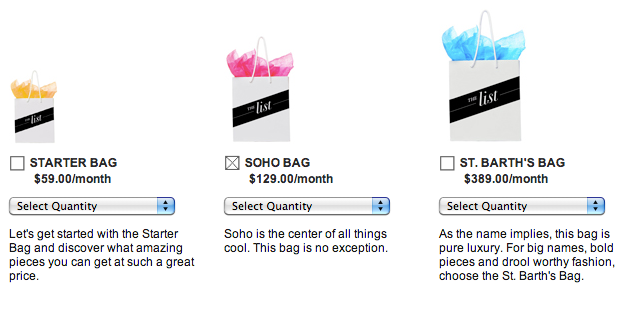 Like other subscription services, you fill out a questionnaire before you submit your order, and then the staff takes your preferences into consideration when they curate each box. While I'll admit I didn't pay for this box (and therefore didn't have anything to lose), I probably would be a bit hesitant to pay $129 on a mystery/grab bag. $10 or $20 on a mystery box is one thing, but when you talk big money I get a bit worrisome. I was very relieved to open my box and see the contents however. It reassured me that they actually put high-quality items into them. I'll let you decide for yourself though! Here's what came in my box: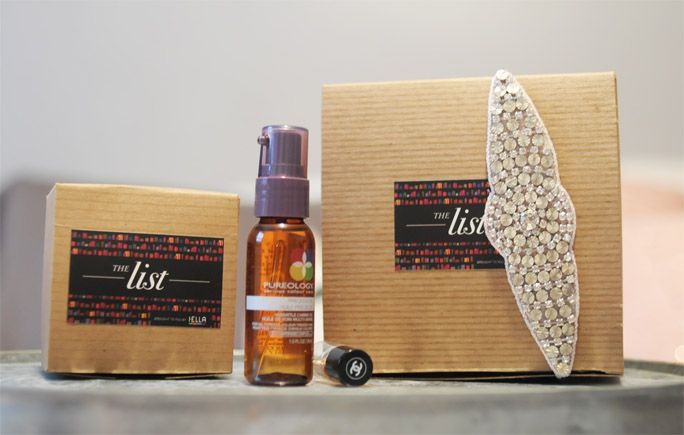 o1. Pureology Hair Oil [$20] - I managed to get in 2 uses of this before reviewing it (so ask me for a more well-rounded opinion in a week or two haha), but the first major plus for this product is that it smells like heaven! Oh my goodness it smells so good. One or two pumps does my hair just fine, and I definitely do notice a softer feel. This bottom seems small but considering the amount you use each time, it'll last a while. Let's hope it keeps impressing me!
o2. CoCo Mademoiselle by Chanel for Women [Sample] - I know it's just a sample vial of perfume, but this stuff is legit! I love the scent and have worn it every day since I received the box. At least I know what fragrance to hint for come my birthday later this month.
o3. Deepa Gurnani Crystal Headwrap [$55] - This bedazzled headband (it's on an elastic band) is really pretty, and appears to be really well made, but it's not really ~my style. I like it, but my hair rocks that hot mess of a bird's nest look and it gets tangled in any and everything it can. I did experience one pretty painful snag when wearing it around haha I could see it being really perfect for a night out though. It's the perfect amount of "bling" without being overwhelming. It probably just needs the right outfit. It's really nice and sturdy though!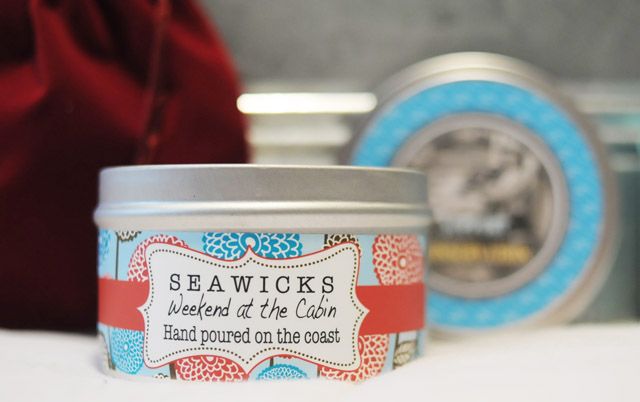 o4. Seawicks of Maine candle [$15] - I feel like this candle smells really good to only be $15. It's a 100% soy candle and the burn time on it is ~30 hours. I have candles set out all over the house but I've kept this one on the bedside table because it's very "Spring" inspired and I love that scent with freshly laundered bedding!
o5. Hand in Hand soal [$9] - I really appreciate the idea of Hand in Hand. For every bar of soap you purchase, they donate a bar to a child in need. To date they've donated over 65,000 bars of soap. I think it's hard to hate on any company that attempts to do good in the world. Not to mention I am in love with their packaging. Part of me wants to put it on the bathroom vanity with the paper and all because it's so pretty. I can't even tell you what it smells like because I didn't want to open it haha!
o6. Cynthia Steffe dress [$268] - This dress is what made this box more than worth the risk (Again, I say that lightly as it was courtesy of, but it's what made me a believer!) This dress is from Steffe's Spring 2013 line and it is gorgeous! I had a feeling I would get a dress in my box based on my questionnaire, and I was a bit worried about the style, the fit, etc. I'm a pretty easy girl to figure out, but even personally ordering dresses online freaks me out. I opened the box to see the ruffles (is that what you'd call them?) and I was even more nervous! When I finally saw the fit and silhouette of the dress, I instantly got excited. Luckily I tried it on and it fit like a dream! (I didn't style it up for this post because I didn't have an item on hand that I wanted to wear it with. You'll have to stay tuned for an outfit post at some point!) I really love that the chest of the dress is only mesh so there's a bit of see-through action going on. I almost feel like it's too fancy for me but you know what? That just means Mike and I ought to go out some place nice!
♥ ♥ ♥ ♥ ♥ ♥ ♥ ♥ ♥ ♥ ♥ ♥ ♥ ♥ ♥ ♥ ♥ ♥ ♥
Overall I think the idea of the i-Ella "The List" box is really neat.
I am a huge fan of the subscription box model, and even though it'd be hard for me to shell out that much cash for a mystery box, I can totally see it's value. It's really really fun when you're pleasantly surprised. Of course even if you could/would shell out for a box, you have to commit to 3 or 6 months at a time, so you may need to save your pennies before placing an order. I think it's a really really great idea for a gift though! I think it'd be so perfect for a bridal shower gift, or for your bridesmaids. Also birthdays and things of that nature. I think the quality and price point of these items would serve really well in that sort of setting, as long as you were able to place an order like that. I'd love to see what the Starter and St. Barth's boxes are all about! I can't even imagine the goodness you'd unwrap in the St.Barth's! haha I can only speak for the SoHo bag, but I loved it. Promise I'm totally not saying that because it was free! ;) (By the way,
here's a sneak peek
at what other customers received in their boxes!)
What do you think of the i-Ella boxes? Worth the risk in hopes of a sweet reward? Or too rich for your blood?