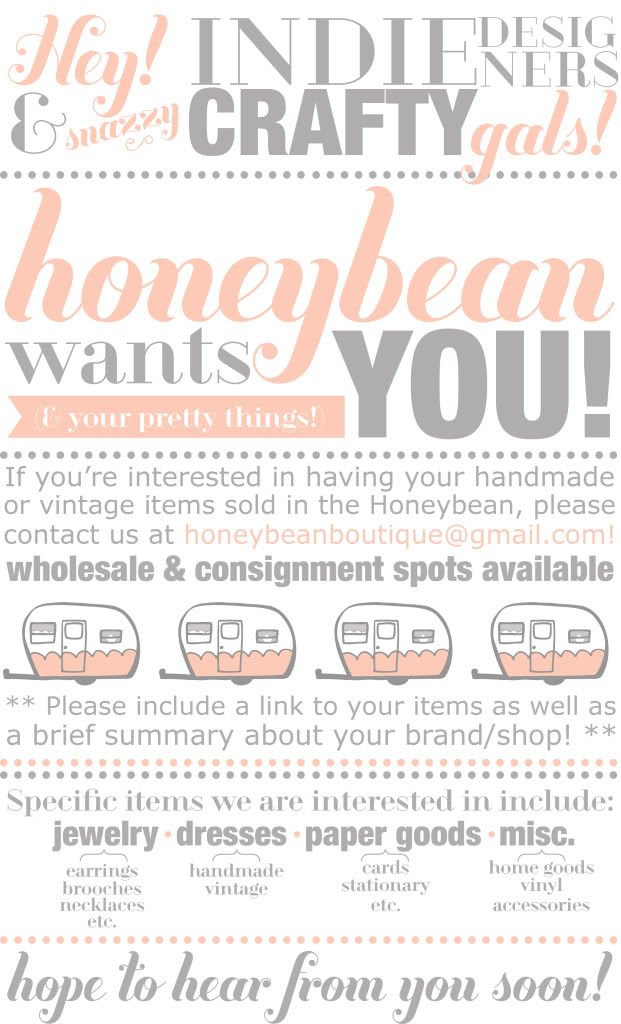 I'm excited to announce that we will be taking on a select number of indie designers via consignment and wholesale! I didn't intend on getting others involved so soon but the truth lies in the fact that I can't do it all myself if I want to get it rollin' super soon! That's where you come in!
Are you a crafty maven with an Etsy shop or Big Cartel full your handmade goodness? The 'bean is looking to stock lots of awesome items from other indie designers and entrepreneurs!
If you'd like to be considered as a Honeybean designer and you want to talk shop, shoot me an email at honeybeanboutique@gmail.com and be sure to include a little bit about yourself, your items and a link to your shop (or some photographic examples of your work!). I hope to hear from you soon! xo
PS; If you design jewelry or other awesome accessories/wearables, we'd really love to hear from you!