I felt bad enough about begging you all to vote for me in the first round of the AE contest, but all of you came through and I placed first in one of the three categories. I don't know what happened to the other two first place winners in the two categories I placed second in, but apparently they were disqualified (?!) and I took their spot in the final round. Yep, that means all three categories I was competing in, I won! Well, that'd be all fine and well if that meant much but the finals just started (!!!) and I could really really use any and all votes possible!
I'm competing in Most Likely to be a Rock Star, Coolest Hipster, and Aspiring Artist (Yes, go ahead and laugh at those ridiculously juvenile categories, but whatever!). This is huge. If I win even one of these categories then I'll get $3,000 to put toward the Honeybean Mobile Boutique! This is my dream! If I win all three categories (Is that even possible?!?) then perhaps it could be a wonderful (and oh so early!) start to a Honeybean brick and mortar shop. You have the ability to help decide the future!
I apologize for getting all sentimental on you, and then clamoring around, begging for votes, but really... I'd get on my knees and plead if it'd help! You can only vote once in each category, and I'm competing in three. Yes, I'm asking you to go vote for me. I'm also asking you to share it with absolutely anyone you think might be willing to click a little button (yep, just one click per category!). Share it on Facebook (visit
the LCH page
and click "Share" underneath my post... write your own sentiment if you'd like!), Share it on Twitter, Share it on your blogs/Tumblrs/whatever (You can reblog my post on
Tumblr
, too!)! I feel so silly and childish asking for your votes, but I don't give a crap about the trip or the photoshoot...
what I care about is starting my business debt free, living my dream and possibly being able to bring Honeybean to every single corner of the country
(the world, one day?! I dream!)
For the next week I will probably drive you absolutely bonkers asking for you to throw a vote my way. Asking you to ask your grandma (who is totally on Facebook, you know it!) to throw a vote my way. My gratitude and appreciation for you putting me in the finals could never be expressed. But if I won... oh my stars... I'd do everything in my power to show you just how grateful I am. (Heck, no matter what happens, I'm thankful for each one of you. If it wasn't for you then I wouldn't have made it this far!)
If you're willing to help me out, please click HERE and vote for me in the following categories: Most Likely to be a Rock Star (Pink tab!), Coolest Hipster (Navy/Dark Blue tab!), Aspiring Artist (Yellow tab!).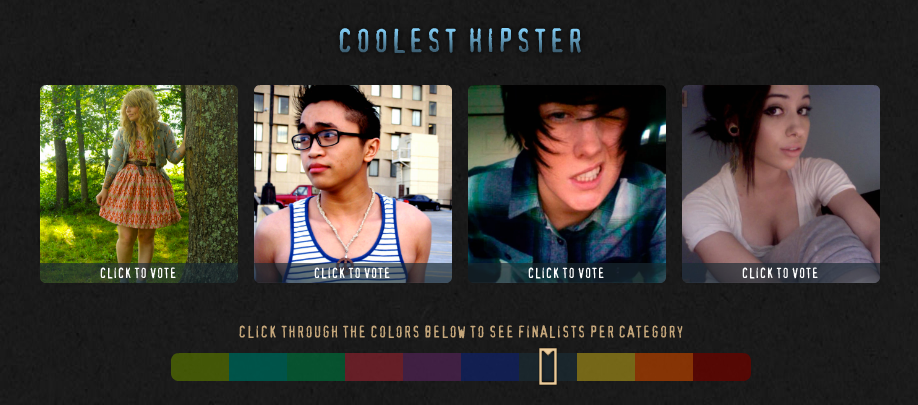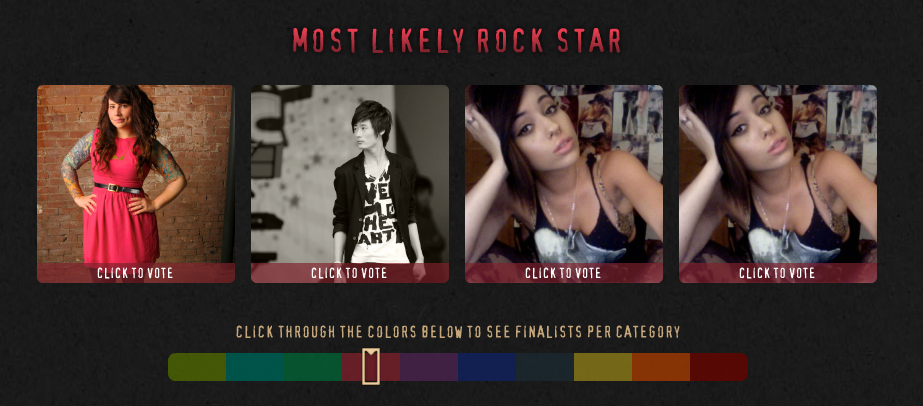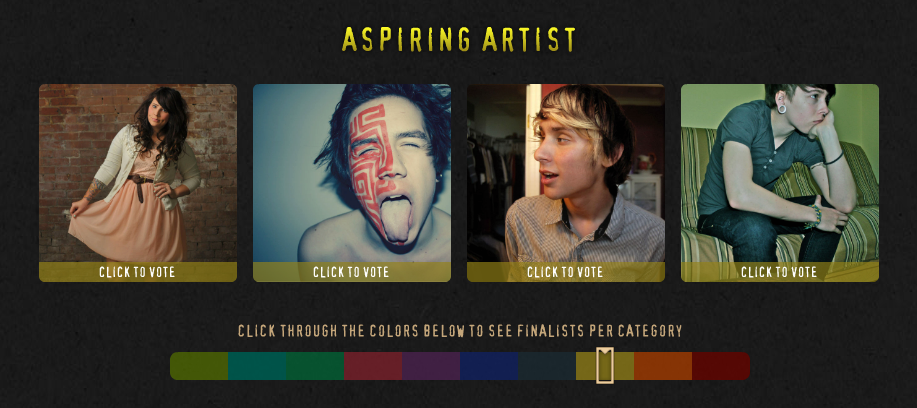 Speaking of Honeybean... the family restoring her has been on the hunt for the black and white checkered floors. Apparently it's harder to locate than one might believe. They're doing everything in their power to have her ready for us to pick up next weekend. Cross your fingers, Honeybees! It's happening!