Hi there lovely readers of Little Chief Honeybee!

I'm Ashley from over at

Rainstorms & Love Notes

,

where I write about things like

being a newlywed

, packing a carry-on bag with

travel essentials

, and making

delicious (and easy!) food

. Today I'm excited to share an Outdoor Summer Dinner Menu that I put together just in time for sunny weather and outdoor dining. My goal was to come up with an easy set of recipes full of light, fresh ingredients that all go together nicely. This menu would be perfect for a stay-at-home date night or an outdoor dinner party with lots of friends, as the portion sizes can easily be adjusted. I hope you enjoy!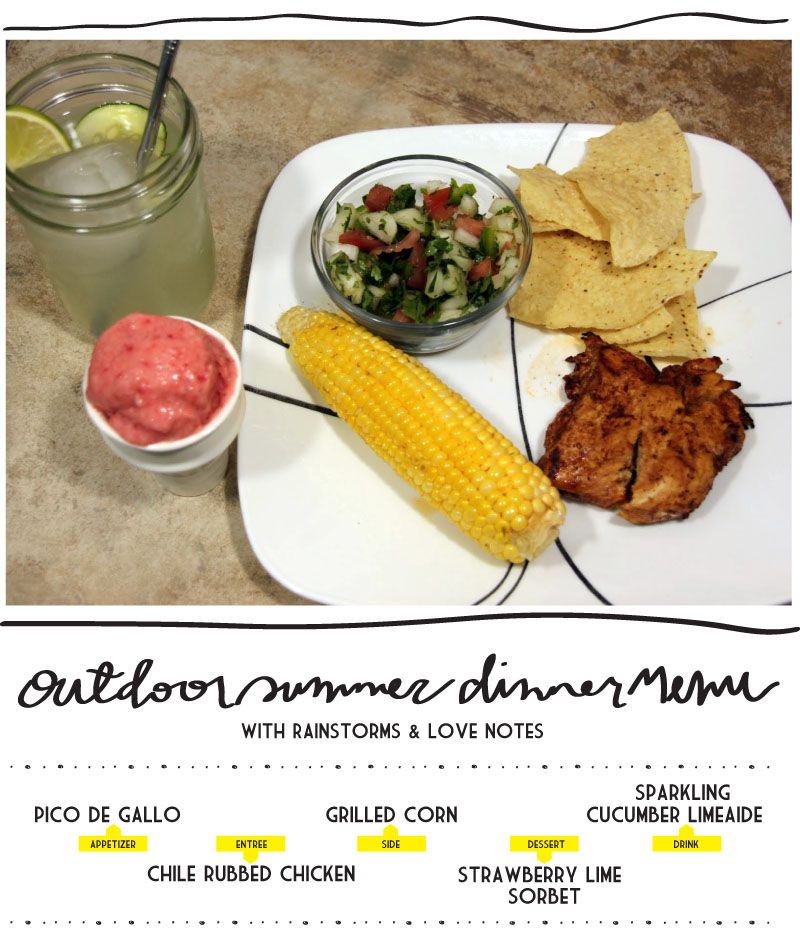 Ingredients
1/2 medium white onion
1 cup water
ice
1 large tomato
1/4 cup cilantro, chopped
1 jalapeno
Instructions
Finely chop the onion, and place in a bowl of ice water; drain.
Chop the tomatoes and cilantro.
Remove the seeds from one half of the jalapeno, and finely chop.
Combine the onions, tomatoes, cilantro, and jalapeno, and stir together.
Refrigerate, then serve with chips.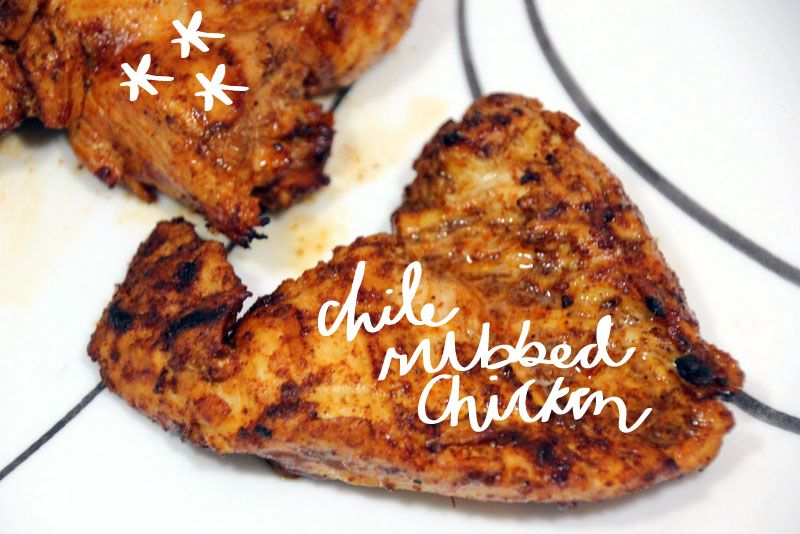 Chile-Rubbed Grilled Chicken
Ingredients
1/2 tbsp olive oil
1 tsp minced garlic
1 tsp chile powder
1 tsp cumin
1/2 tsp paprika
juice of 1/2 lime
1 tsp salt
Combine the olive oil, garlic, chile powder, cumin, paprika, lime juice, and salt in a large bowl.
Add the chicken and turn to coat.
Cover and refrigerate at least 30 minutes.
Grill the chicken over medium heat, turning once, until marked and just cooked through, about 4 to 6 minutes per side.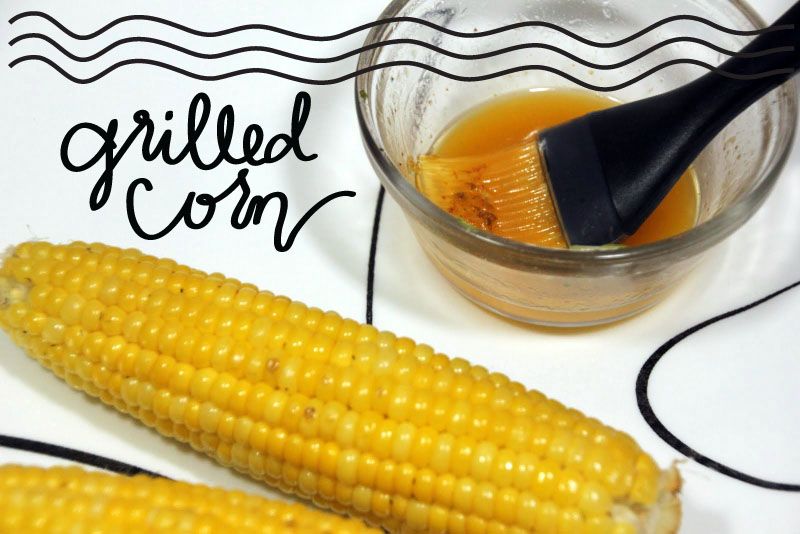 Grilled Corn with Lime Butter
Ingredients
2 ears corn, shucked
1 tbsp butter
1 tsp lime zest
1/4 tsp salt
1/4 tsp cayenne pepper
Instructions
Place corn on a grill rack coated with cooking spray.
Grill 10-12 minutes over medium heat, turning as needed.
Combine the butter, lime zest, salt, and cayenne pepper in a small bowl and microwave until melted.
Spread over the corn and serve.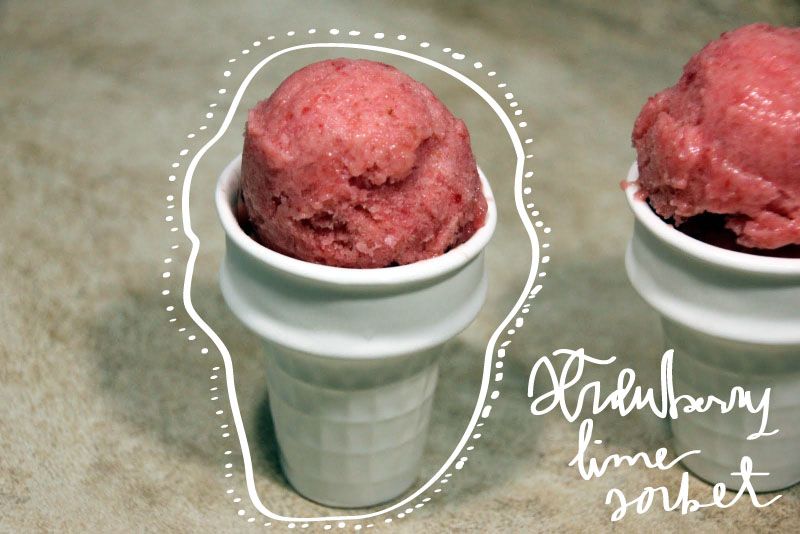 Ingredients
2 ripe bananas
1 cup frozen strawberries
2 small limes, peeled and quartered
2 tbsp sugar
Instructions
Slice the bananas and place in the freezer until completely frozen.
Place all ingredients in the bowl of a food processor and blend until it has the consistency of soft serve.
Freeze until it reaches desired consistency.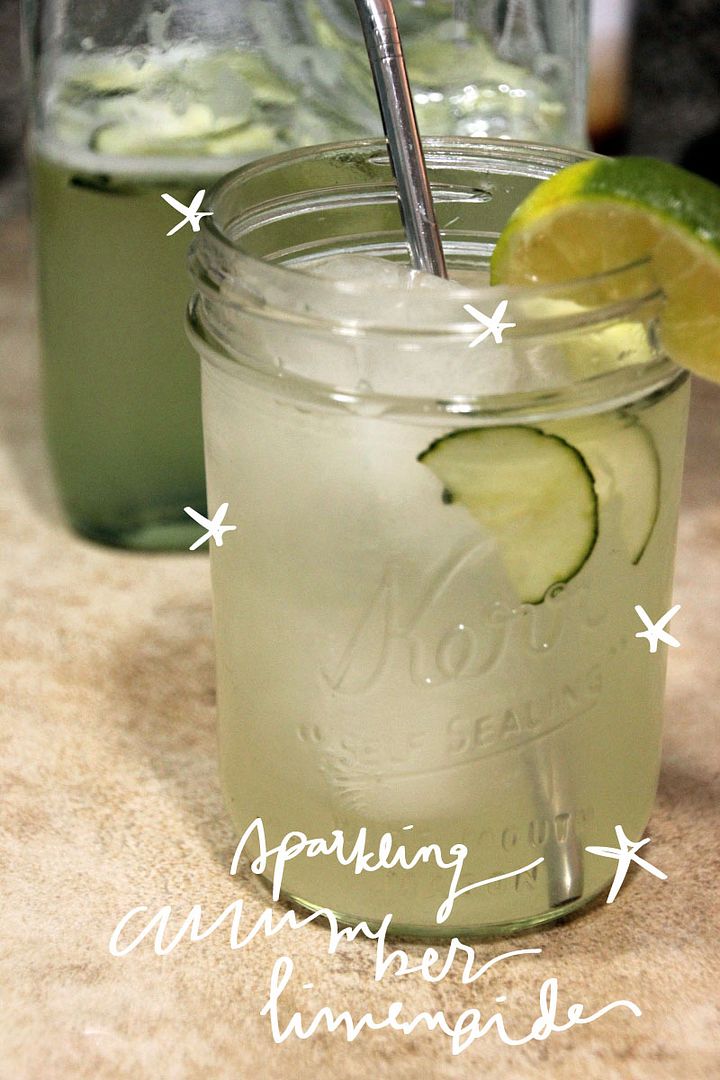 Sparkling Cucumber Limeade
Ingredients
1 cup sugar
1 tbsp lime zest
1 cup water
1 cup fresh lime juice (4 to 6 limes)
1/4 cup fresh mint leaves
1 cucumber, halved and very thinly sliced
2 cups chilled sparkling water
Instructions
In a small saucepan, simmer the sugar, lime zest, and water over medium heat, stirring constantly until the sugar has dissolved.
Remove from heat and stir in the mint leaves.
Strain the syrup through a sieve into a pitcher. Add the cucumber and lime juice and refrigerate for at least an hour.
Just before serving, add the sparkling water.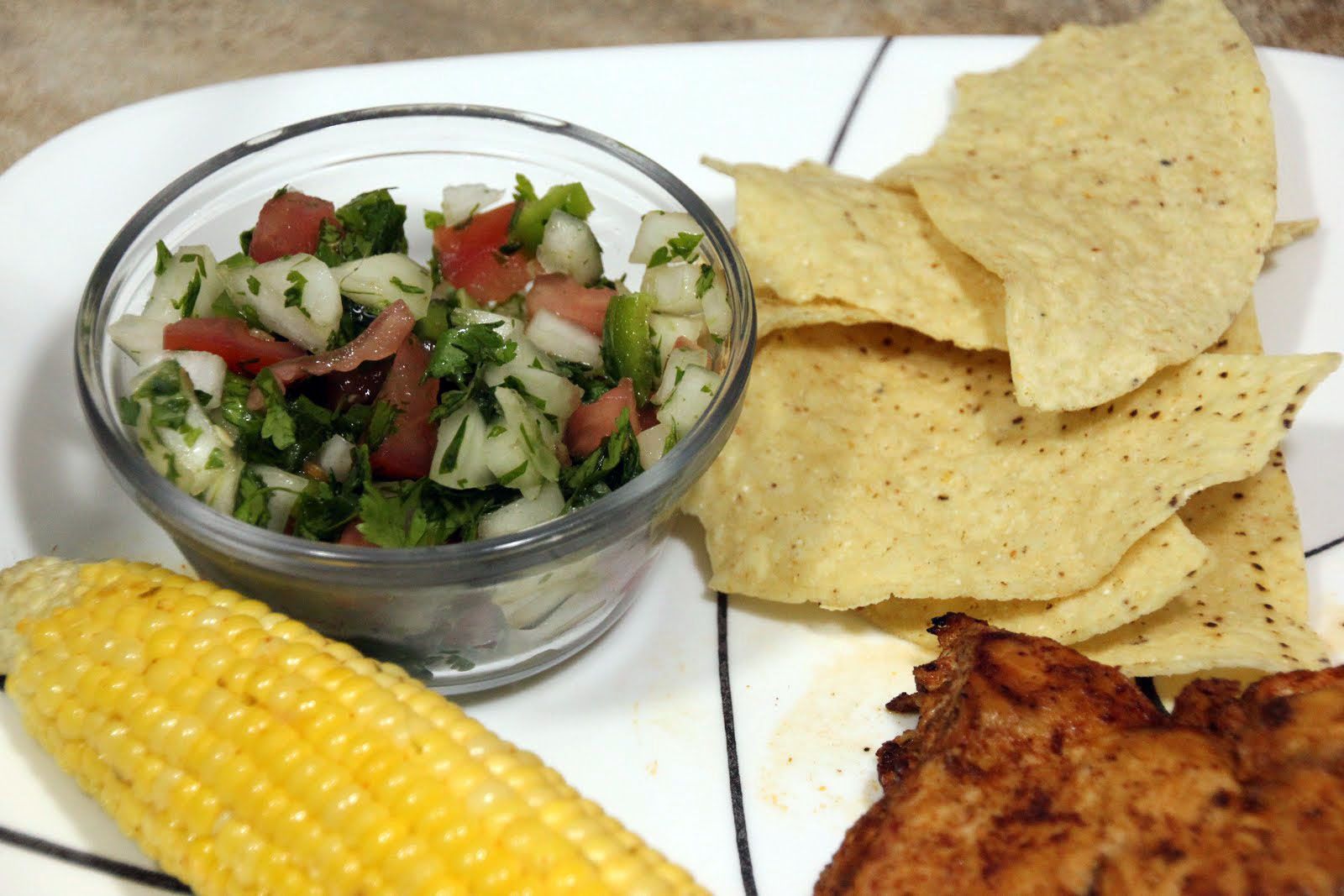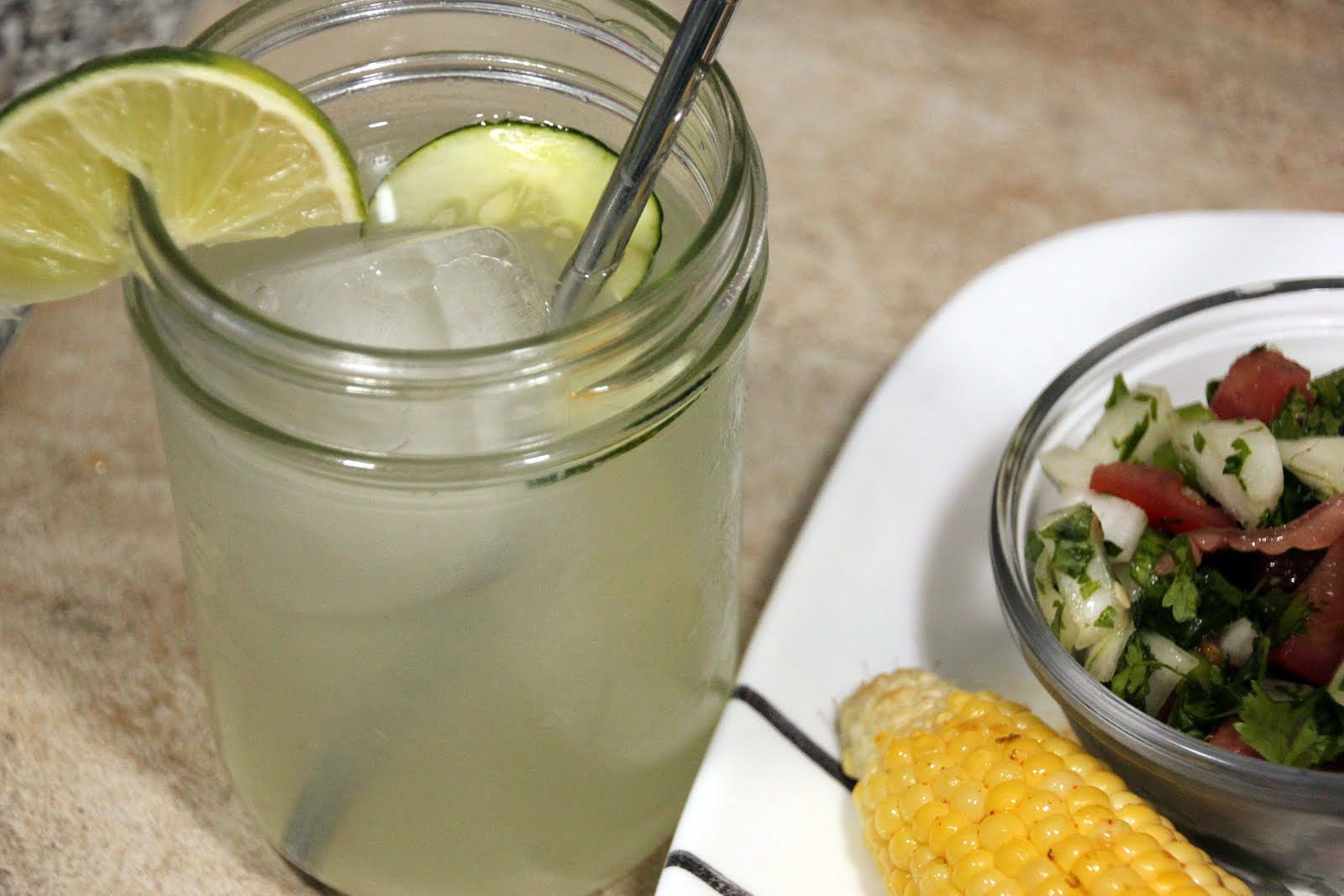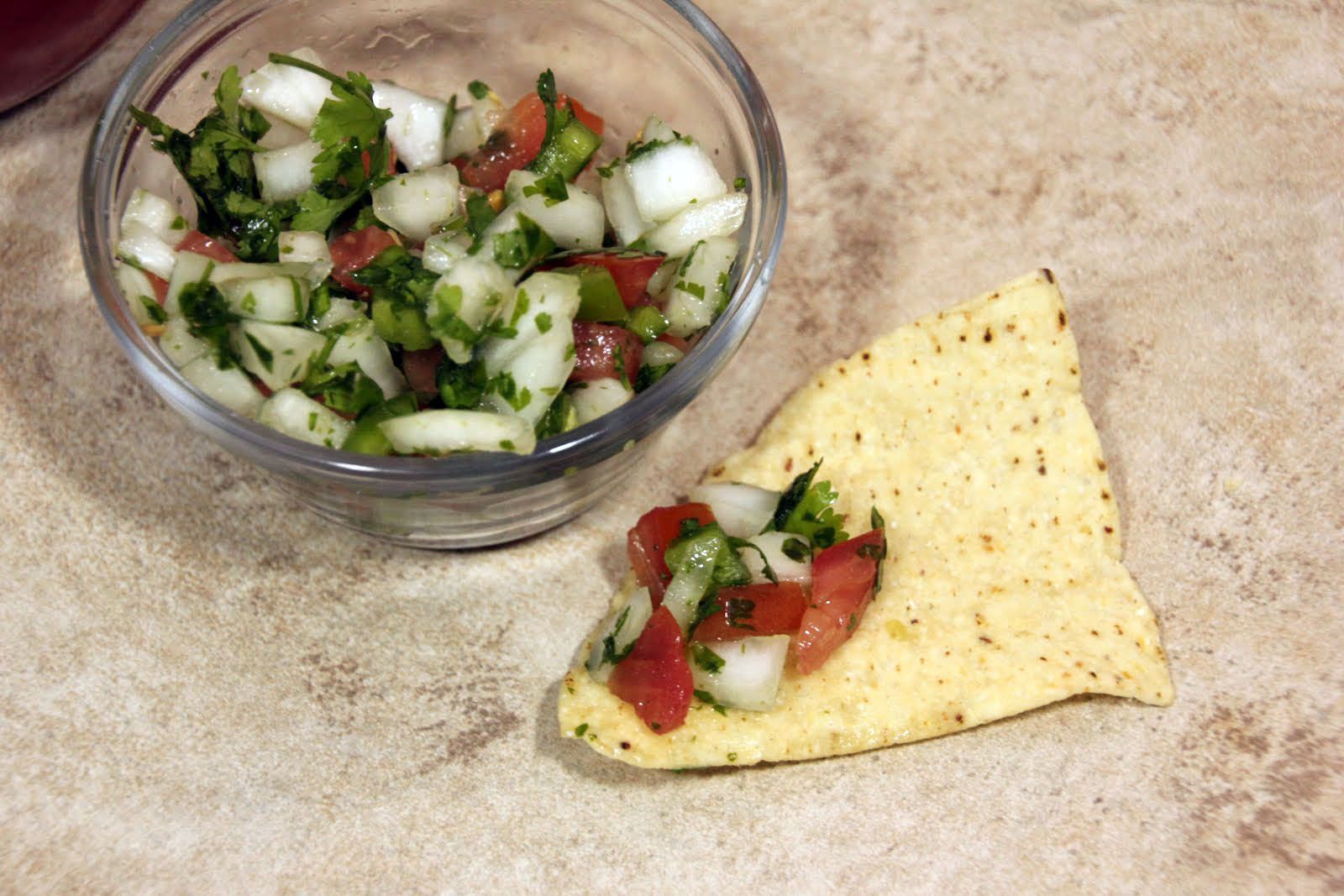 Major thanks to Ashley for putting in all of this hard work to whip up this amazing summer dinner spread!
I can't think of a better post for a Friday morning... you can spend your last hours at work thinking about the delicious sorbet and refreshing cucumber limeaide... Then you can run out after work to nab all of the ingredients and invite your friends over Saturday! We've already been doing a crazy amount of grilling this season, but I think we'll be adding the chicken to our menu for next week!