Summer is in full swing here in rural Tennessee. The days are hot and muggy, and the evenings are perfect. I know I shouldn't be expressing my complaints with the heat too soon though - July and August really ramp it up around these parts. One of my main goals this summer is to really sort of slow down and try to enjoy the sun and fun with everyone else. I have a tendency to lock myself indoors, blanketed by the A/C, and let summer pass me right by. Having Toby around definitely makes me realize just how precious the season really is. He's outside from the minute he wakes up until the sun is well beneath the tree line... he lives for playing outdoors. I need more of that myself! Here's what we've been up to recently...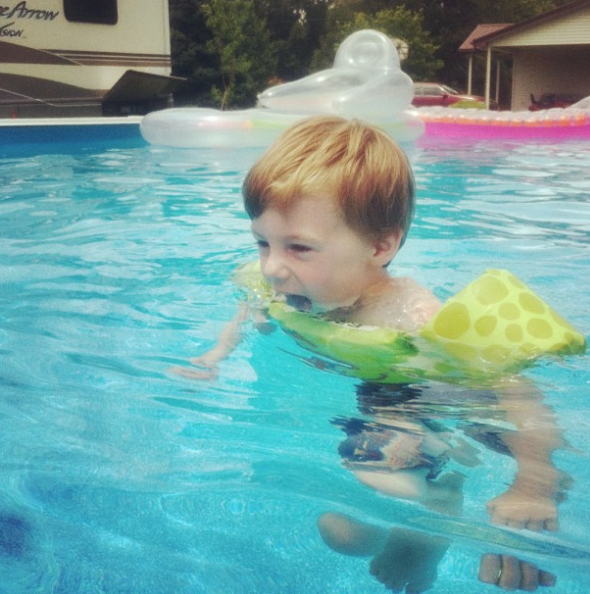 Toby finally swam by himself! This may not seem like a huge milestone for most parents of 4 year olds, but Toby has always been terrified of being in the water by himself. We made great progress last year, but he'd still freak out if we let him go. The first pool session of the summer started off rocky, too. He basically refused to get in the water at all. But of course my mom swoops in and saves the day. In under 10 minutes she had him fully swimming by himself (well, with the help if his dinosaur water wings haha) It's like that fear has completely vanished and now it's a constant "Can we go to grandma and pawpaw's to go swimming now?" It was an exciting moment for us. We were so proud! (Yesterday morning he woke me up by saying "Hey Mom, was you proud of me yesterday when I swimmed by myself?" I nodded and said "Yes, of course I was. So very proud, Toby!" and he laid his head down on my chest/stomach and gave me a big hug. Best way to wake up!
I've been hard at work painting sign after sign after sign, and I love it! I love that it's wedding season and so many of my pieces are making their way onto the gift table at these special events. I love being able to paint them for so many people. Knowing I get to create something they'll (hopefully!) display in their home to remember their union is a really fun feeling. Plus I love seeing how different everyone requests their signs (or how similar, like the second photo! haha)

(PS - Still got a few signs in stock and ready to paint! Sizes medium to XXL - with some fun new concepts being painted this week! Can't wait to share those soon! These make *amazing* wedding gifts and general decor pieces for your home - If you want to snag one, email me! kaelahbee@gmail.com and I'll send over the rate sheet and updated availability!)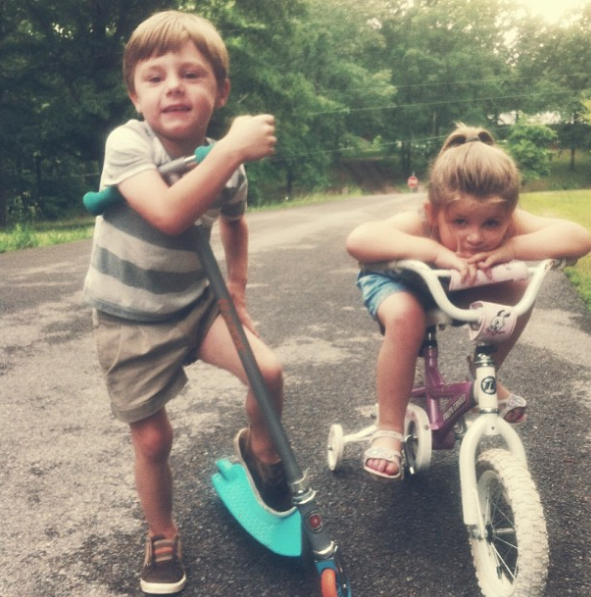 Toby and our next door neighbor's daughter are inseparable BFFs.
It's so sweet to see them run up to each other, yell the other's name and then give a big ol' hug before they start to play. Toby basically wakes up asking if he can go over to Kiersten's house to knock on the door and see if she's home. They have a little "treehouse" area behind K's house where they set up shop and play house, etc. Watching them behave the way I remember being when I was their age is so so darling. A few people mentioned how they reminded them of
My Girl
and now I can't shake that image. Let's just stay away from the bees, k?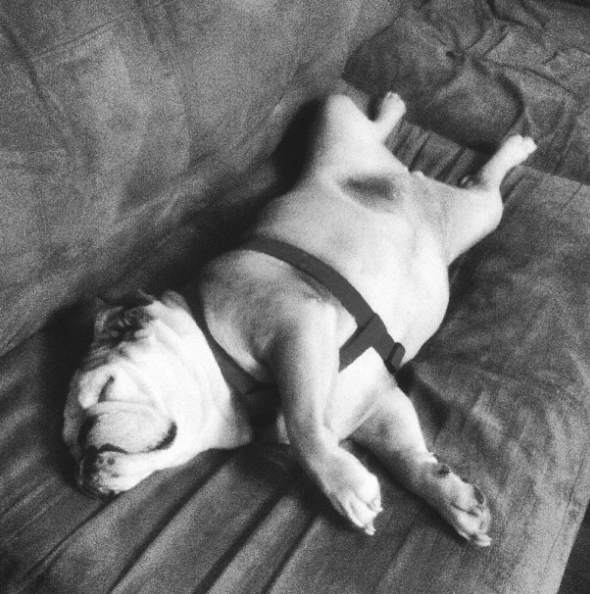 Georgia just can't take the heat. She's a "belly-up-in-the-summer" type of gal. Though I can't say I blame her. She loves to take a jaunt outside and then plant herself on the deck just to sunbathe. Then it's back inside so she doesn't get too hot. I'm thinking this week is the week we break out the little kiddie pool for her. I wish she wasn't so dense... I know she'd love swimming in the river! I guess we'll keep it safe with just 6" of water instead haha She doesn't seem to know the difference!
Lately I've been thinking how fun it would be to pull Honeybean somewhere to go camping - just our little Flynn family. Of course we'd have to pull all of the inventory out, and our amenities are nothing in comparison to my parents' RV, but I think it'd be a fun adventure for us. Who knows what the summer holds!
Now to just get myself through these next couple of weeks! I know better than to wish away any part of my summer, but I can't wait for July! Camping at the river for the 4th, then driving down to the Florida/Alabama line for vacation. Then hopefully making our rounds to our friends in different states. I know June will have a lot to offer if I'll just let her...
But how oh how can I be productive inside when all I want to do is be outside?! Ahh! I'm sure some of you other work-from-home/self-employed types can commiserate with me, yea?