Sometimes I don't know how to share new sites like this on LCH without seeming like a total bore. I feel like I talk and talk and talk because I really love something, but in the end it just comes out like a school lesson! haha I know so many of y'all are conscious about your bodies and style, and I really hope you'll take a chance to check out this new body-positive site I've been playing around on. Seriously, I was sold on Victoria's mission as soon as I met her.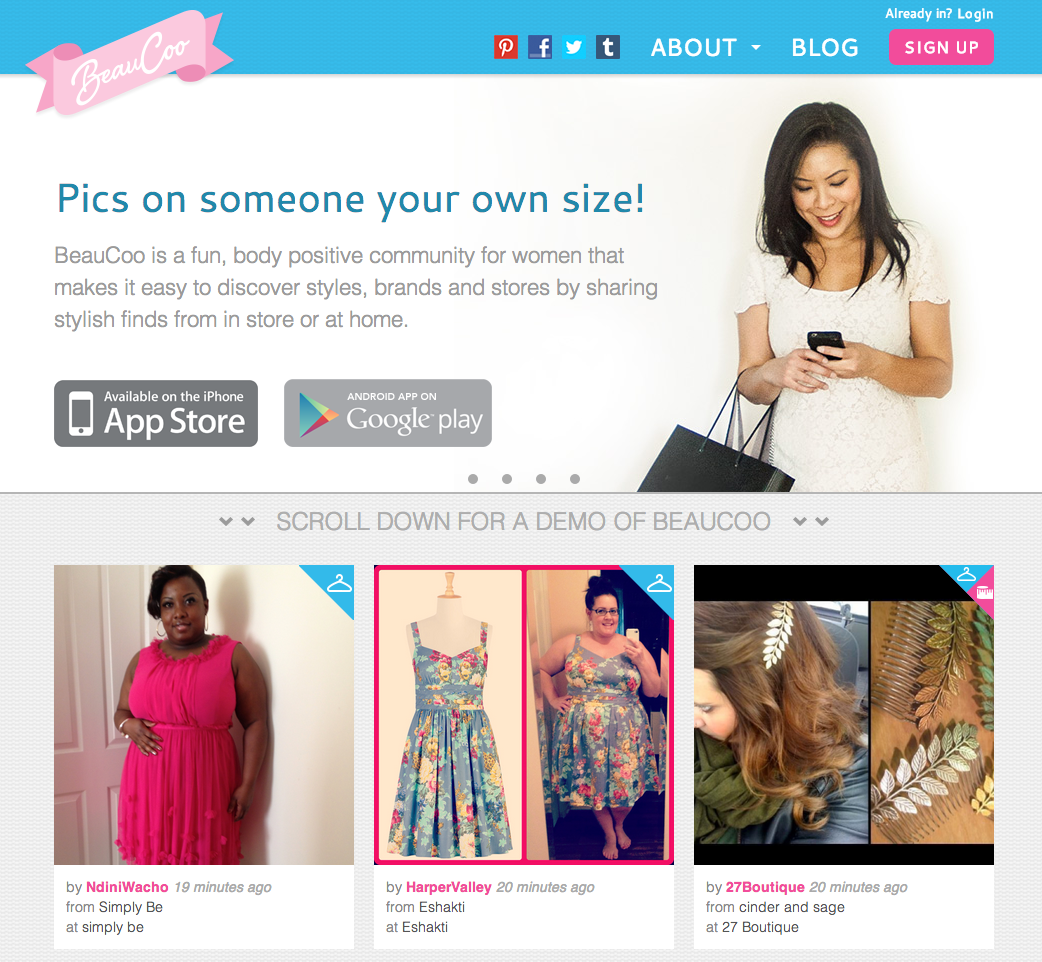 One of my favorite things about blogging is the community and the system of support it seems to nurture. I've met so many talented individuals, heard so many amazing stories, and learned to truly value myself through blogging. I love having the ability to connect with like-minded ladies and share our journeys, no matter what they entail.
Part of my blogging journey has been to grow and learn about myself - be it my personality, my style, or my physical self. I love personal style blogs for the simple fact that I can see how real garments look on ordinary gals. I understand models are just as "real" as the rest of us, but I mean ordinary as in no paid stylist, hair and makeup artists, and no Photoshop (well, sometimes we edit a blemish or two, right?) I love seeing how everyday women style items that I might have in my closet. Bonus points if they're similar is size/shape/proportion to me! When I have questions about appropriate apparel for a certain situation (job interview, wedding, dressy casual), I instantly think of personal style blogs. They've given us all new ways to relate to people and further our understanding of ourselves. -- I am also one of those girls who takes iPhone photos in the fitting room every time I try something on. I've always called it the "Cher test" because Cher (from Clueless, duh!) took Polaroids of each outfit. Like her, I prefer to see how things will photograph, and I'm quick to text them to Mike and friends for second opinions.
The above paragraph might sound a little scattered, and by this time you're probably thinking "Okay Kaelah! Get on with your point!" but here it is:
BeauCoo
!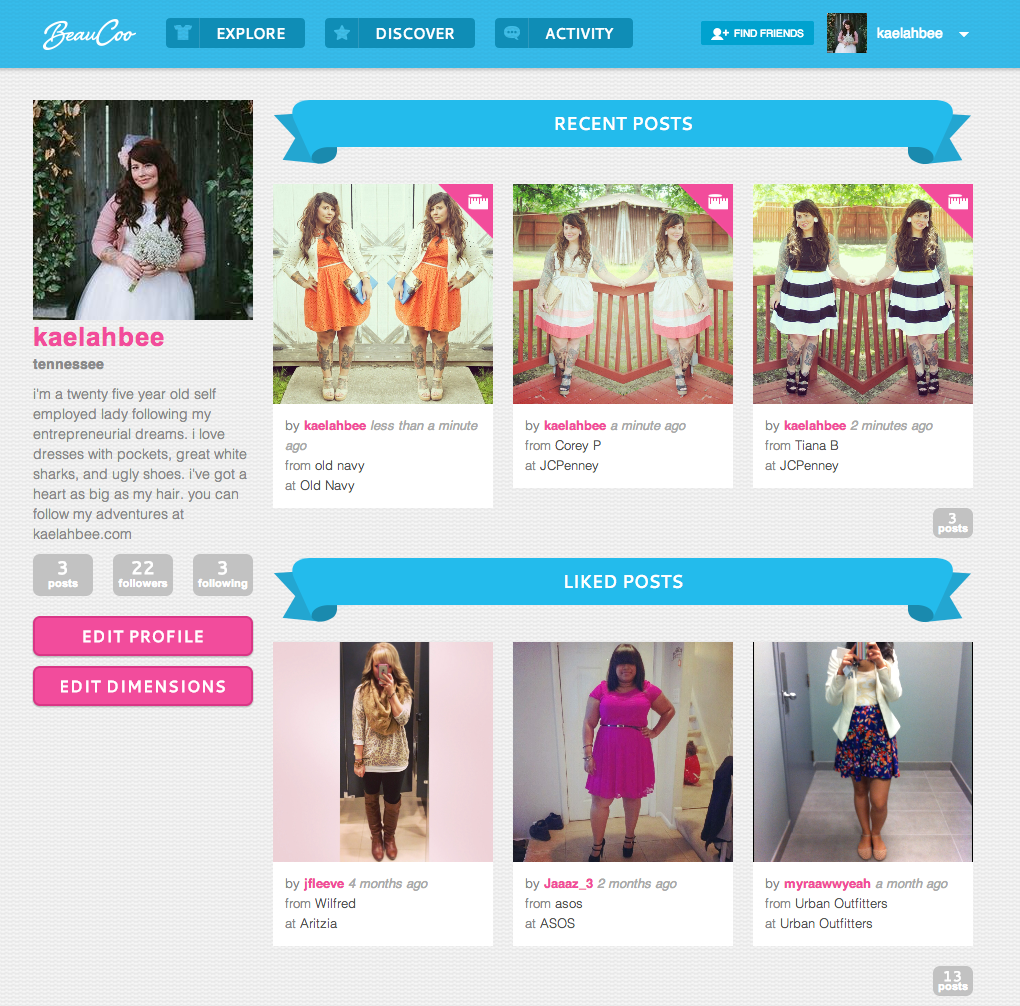 BeauCoo is the body-positive style network where you can share your most recent fashion finds and steal style tips from like-minded ladies.
You can browse a gallery of self-submitted photos and check out what they're wearing and where you might be able to snag it.
My favorite part of BeauCoo? They take my (confidential!) body measurements and show me ladies with similar body composition so I can really see how a garment would look on my body.
Each post gives the user the ability to describe/shfit of each item and share comments. This way you can share with your friends how a garment runs (Does it run large, small, true to size?) and what your overall opinions are. This sort of thing helps the rest of
BeauCoo
make education decisions about where and what they shop for!
There's nothing more frustrating than ordering something online, waiting for what seems like an eternity, and then having it be totally ill-fitting and unflattering upon arrival.
BeauCoo
aims to alleviate that problem by showing you similar gals and their style. You can "like" a photo to tell the member she looks fabulous, and you can "want" the item to save it to your profile (a handy bookmarking application for when you're ready to shop!)
BeauCoo
is the perfect platform for style-savvy ladies to discover new brands and styles, and to find fashion inspiration in our body doubles!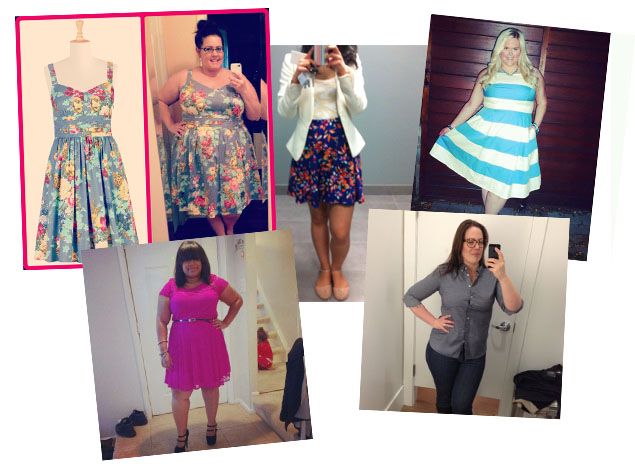 Don't mistake the "body positive" motto of
BeauCoo
to only mean curvy ladies! Every lady with every body type is welcome (and present!). No matter what your measurements or personal hangups about your body are, you will undoubtedly find someone
just like you
to be inspired by. Who doesn't love having thousands of girlfriends around the world to call on when you need a "yay" or "nay" on a particular piece? If you've been reading LCH for any length of time you probably already know I'm
all about
some girl power. Seriously, just scanning through my
BeauCoo
dashboard has me saying "Uh huh! Yeah! Work it, gurl! Aw snap!" haha Not even playing. It's so great to see so many ladies flaunting what they've got.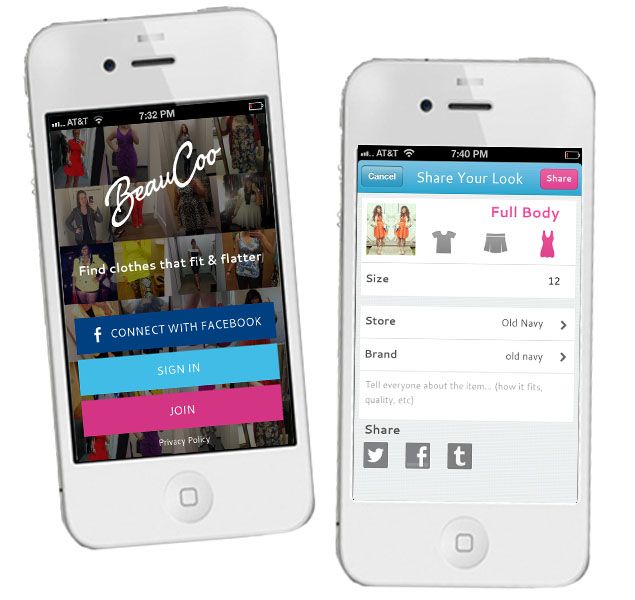 And now that I've officially made myself sound like an infomercial (sorry! I'm just into it!), hopefully you'll check it out and maybe join alongside! You currently need a smartphone to share your own photos (perfect for me as I snap away in the fitting room!), but they're working on a web-based submission form so everyone can partake. You can still sign up via the website and join in on the fun though. (
The BeauCoo apps are FREE and currently available in the App Store and Google Play!
It works on both
iPhone
and
Android
phones, so get to downloding and then snap and share away!) Now if you'll excuse me while I go track down the awesome floral Eshakti dress from
Ms. HarperValley
!
PS;
This is Victoria
, one of the masterminds behind
BeauCoo
! This lady is seriously
fantastic
and I totally adore her even though I've only known her a short while. A cool site with a really positive message
and
a rad lady behind the wheel?! Count me in!
PPS;
Here's where you can find me
if you join!