Sorry I haven't had a real update since Wednesday! Phew! I've been going non-stop it seems! Thursday was spent mostly in Franklin and Nashville as I tied up some loose ends and tried getting everything done and packed so we could load the car. I picked up Mike from work so he could leave his car and drive it home after he lands in Nashville Tuesday night.




Here are a few hilarious photos of Georgia from Thursday... this is how she was sleeping when we woke up!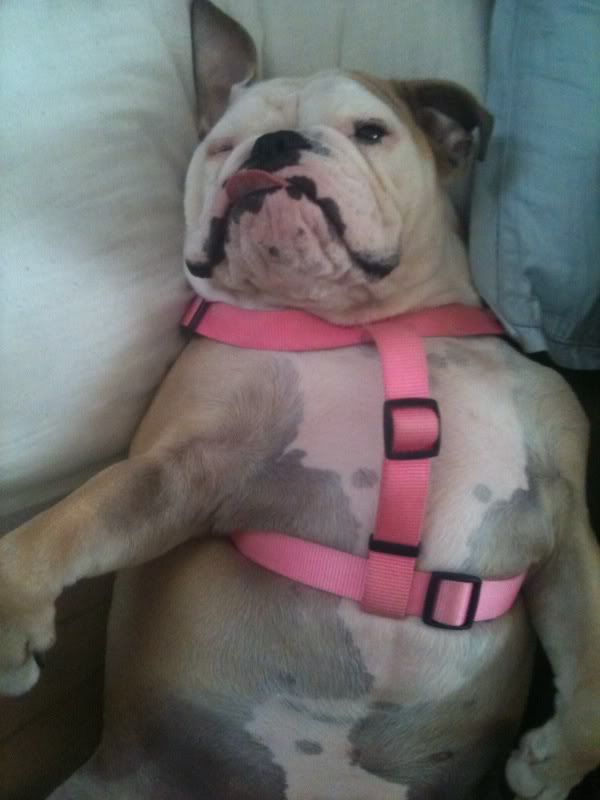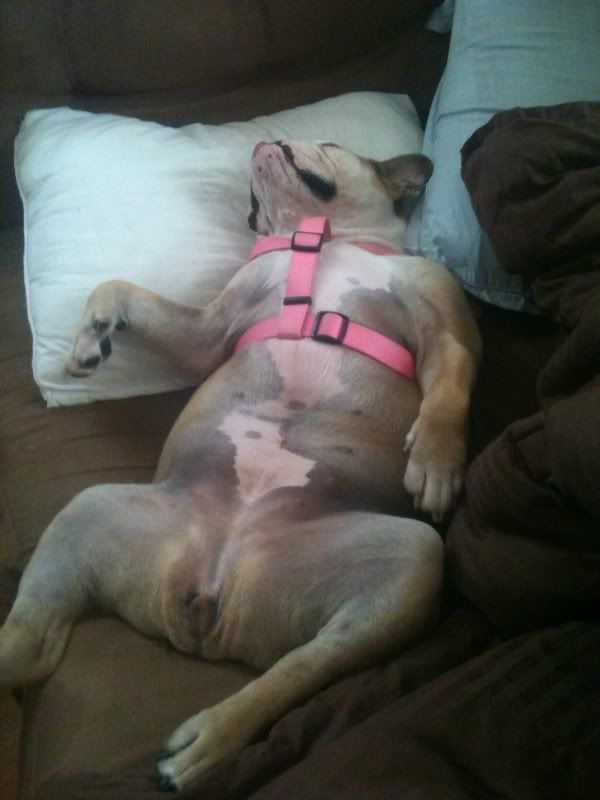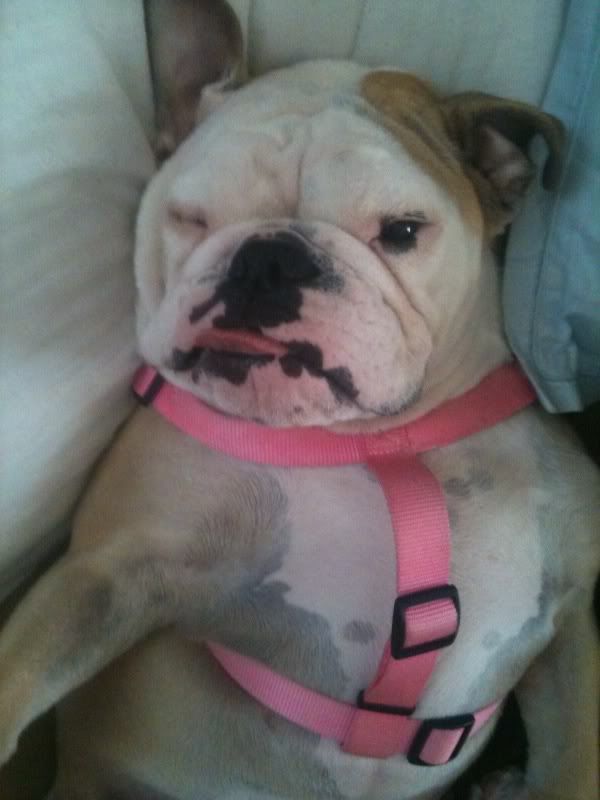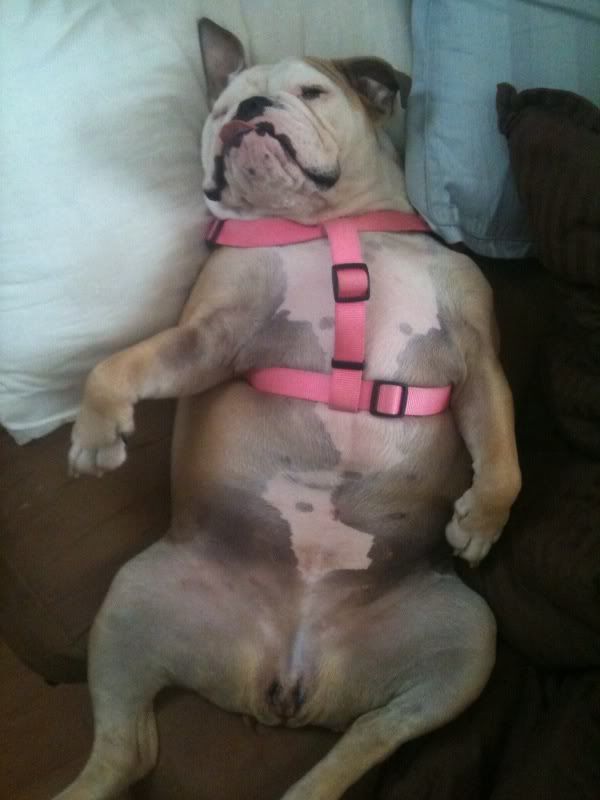 We stayed up way too late (well, 1am) when we had to be up by 6. We were meant to leave at 5am but we didn't leave until 7 but I guess that's usually how it goes. Mike and I piled into the backseat with our 3 large pillows and huge comforter and we passed out. We stopped for breakfast at Cracker Barrel and we were on our way once more. Mike and I, again, passed out. We slept until we were in Knoxville (a few hours east). From there, we were in and out of sleep for most of the ride. At one point we crossed the Virginia state line and upon discovering we had passed Bristol Caverns, we turned around. We drove way out of the way to go spelunking in some old caverns (and I was wearing a dress!). It was kind of fun though! (I'll try to post photos soon!) In the cavern gift shop, they had one little white shark that was hand carved from the cavern stone! You bet your sweet bananas I bought it (it was only $1.50!)
After that we were off once more! We were in no real hurry to get to New York so we just stopped when we wanted to and we even re-routed the trip a little farther East so we could hit up Baltimore because I had heard they had a really great aquarium (I'm a nerd for aquariums!).
Mike and I watched Daria on the DVD player when we weren't sleeping.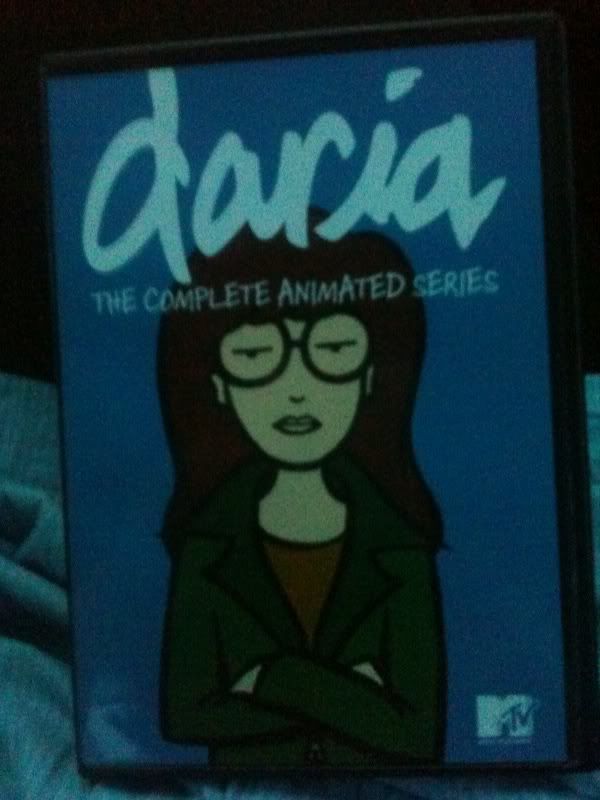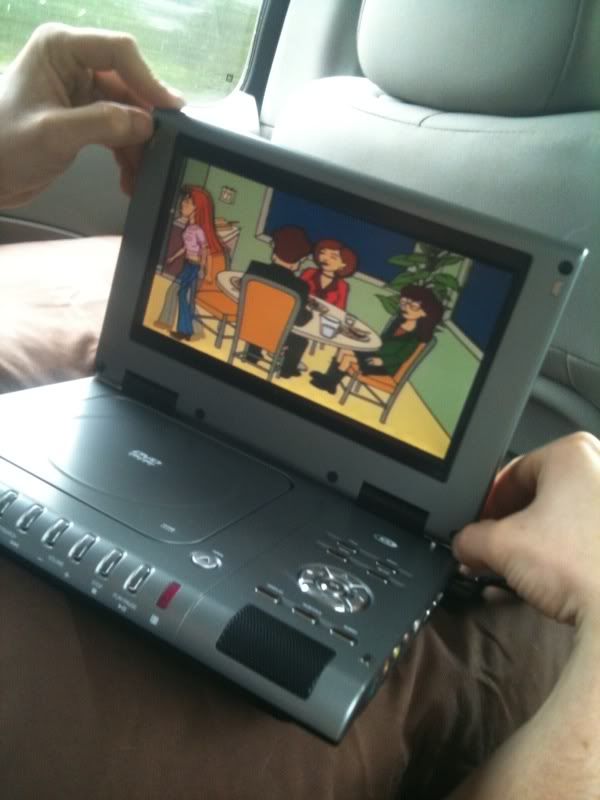 We stopped somewhere (I have no clue where!) and ate Ruby Tuesdays. I had THE most amazing salad of my life and some yummy little veggie rice burgers. My salad is the pretty one haha Mike's looks not quite as nice :P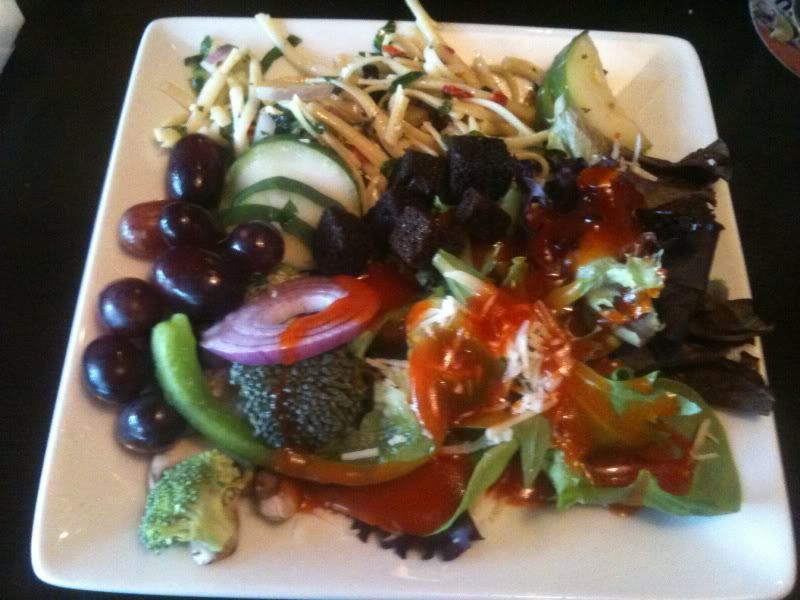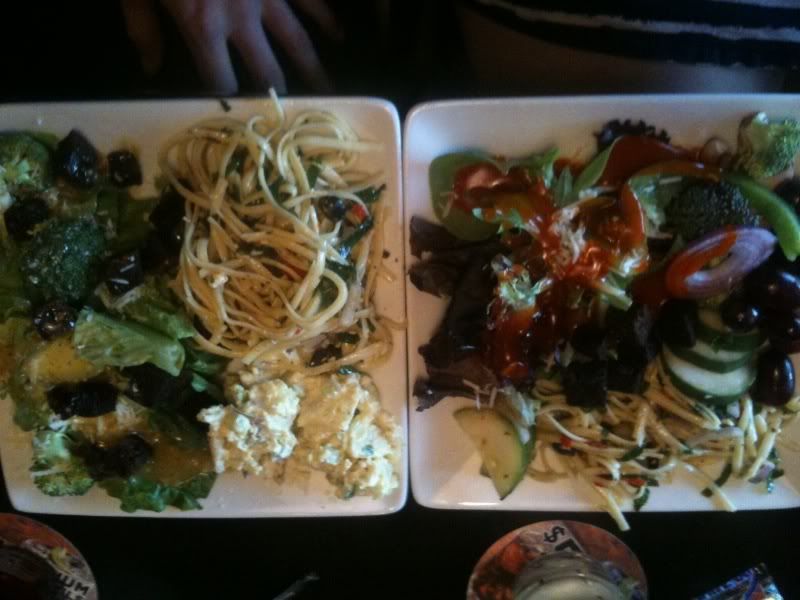 I'm not even sure the sequence of events following lunch but we ended up in some back-country town where we stayed the night. Mike and I had a room separate from my parents so after showering and each getting a haircut, we set out down the street for a midnight walk to the gas station. The gas station had all their fountain drinks for 99 cents and we just felt foolish to get a small cup when we could have 64oz of Diet Coke fury! haha By the end of the night, I only drank maybe 4 oz. Oops!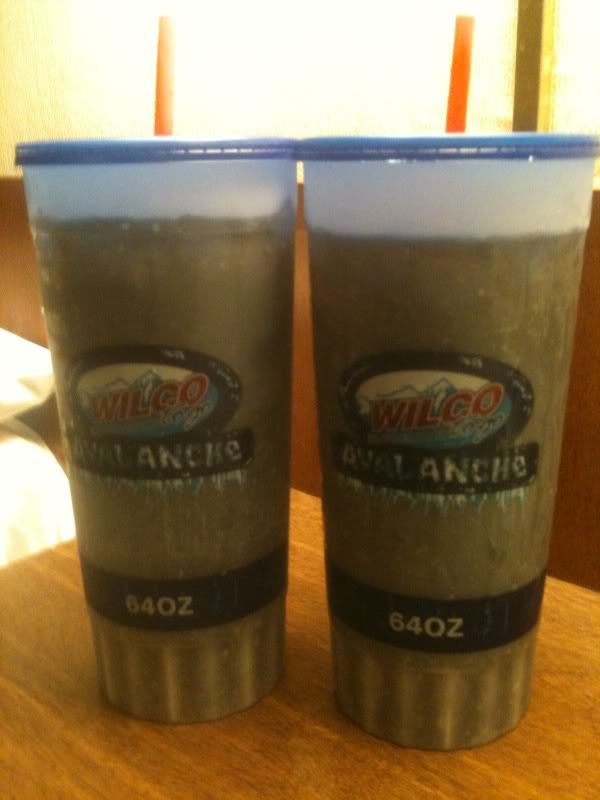 We woke up at 6am again and got dressed, loaded up the car, and away we went! This time we were bound for Baltimore. We were in town no later than 9:30am probably and we grabbed a quick bite at Panera downtown. Then we waltzed over to the National Aquarium and I got giddy as though Paul Rudd had just proposed to me (Seriously. I was THAT excited :P). While I was thoroughly impressed with the Great Pacific Octopus, I was a little let down with the display of the sharks. Though we did speak to the dive instructor dude and found out how we could become volunteer divers, who actually SWIM and FEED the sharks! YES PLEASE! (I'm planning on hitting up the aquarium in Camden, NJ on the way back to Nashville in August!)




Mike also surprised me in the gift shop! Saturday was our 6-month anniversary (I know it sounds so weird we've only technically been dating this time around for 6 months, but we like to celebrate!) I snagged a Black Tip Reef Shark, a Tiger Shark, a shark picture frame (we seem to collect these!) and the 20th anniversary of Shark Week on DVD. Mike got me this giant Great White!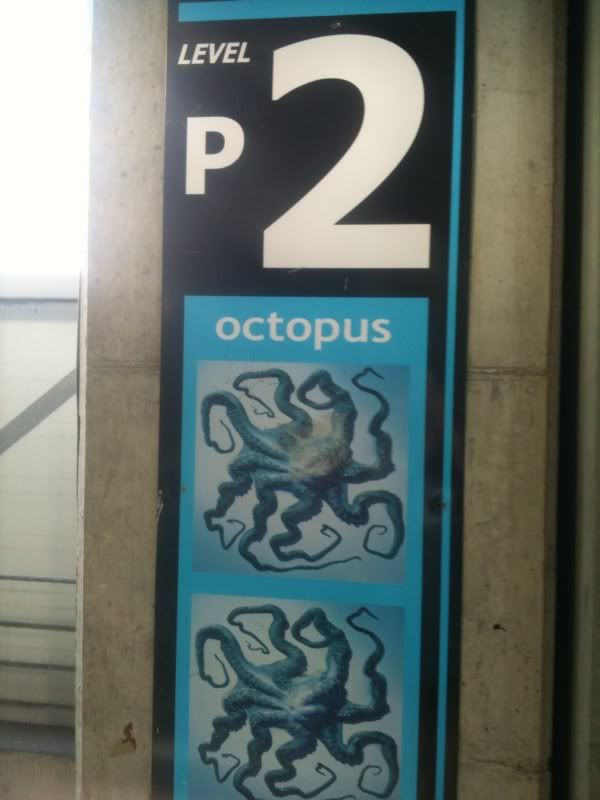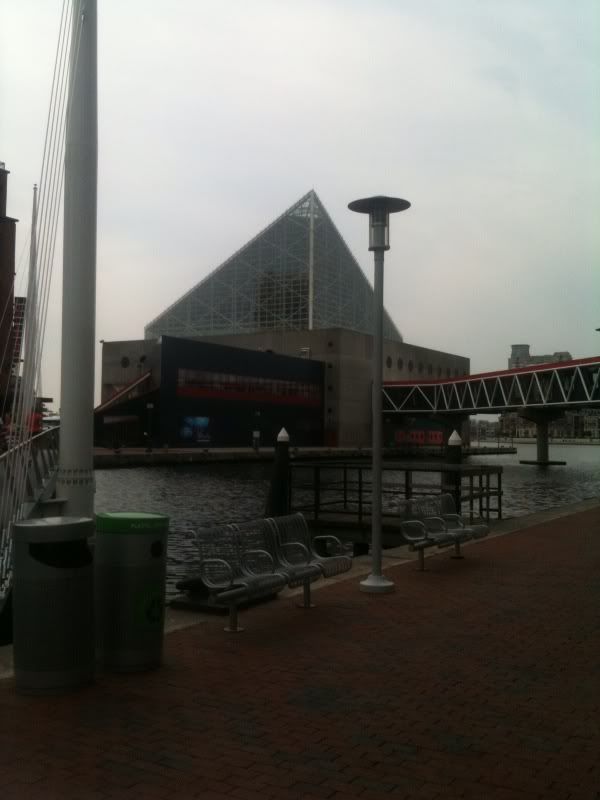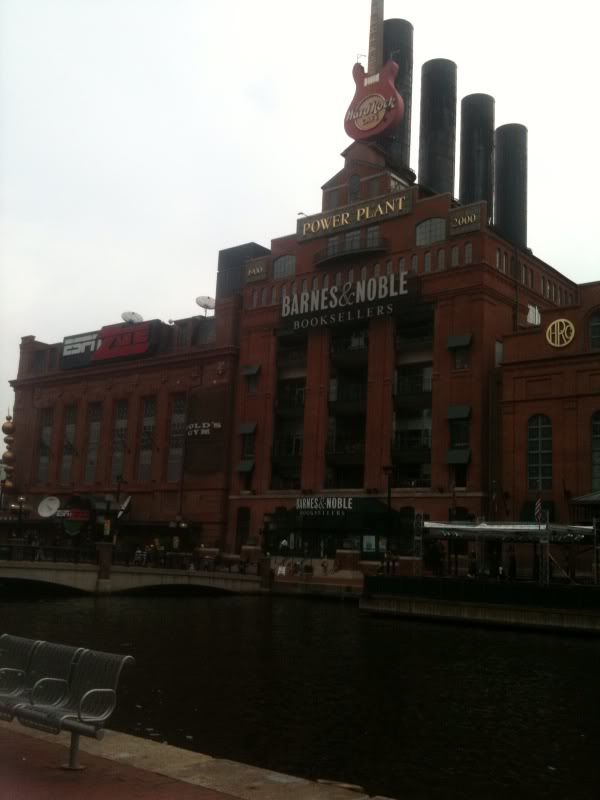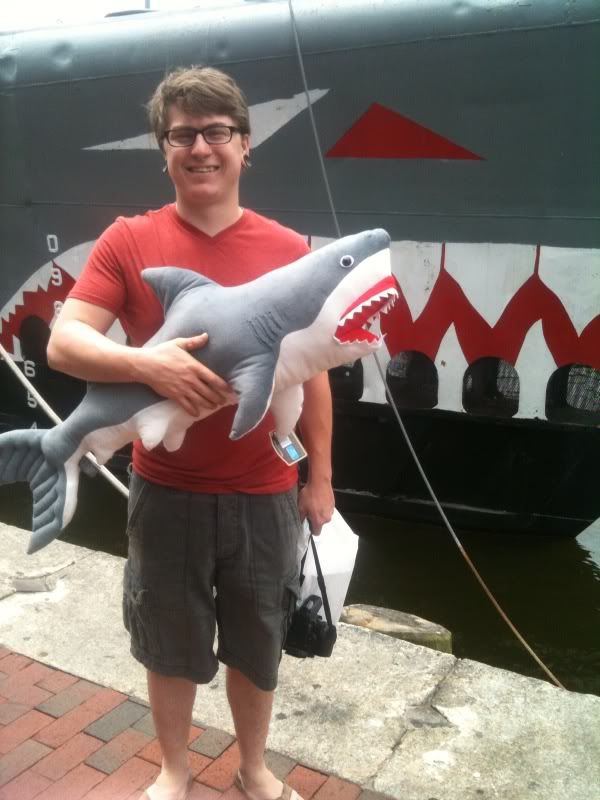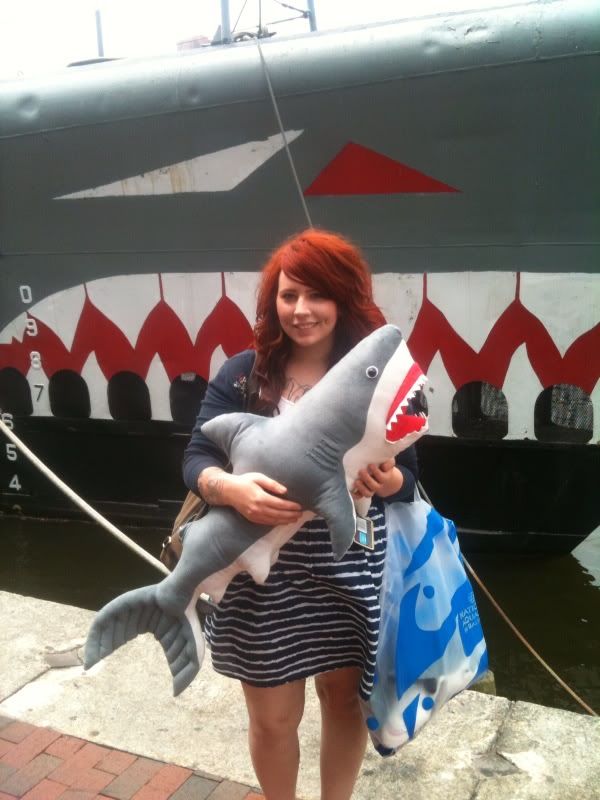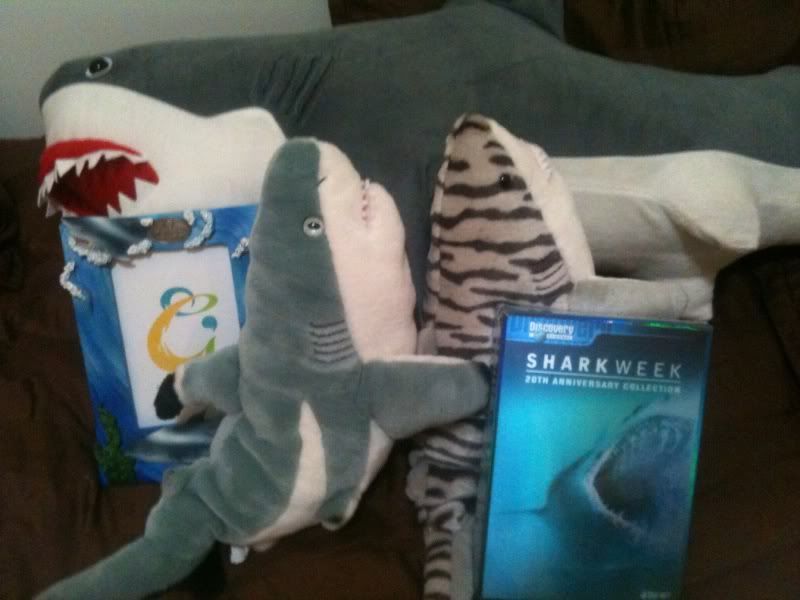 After the aquarium, it was a straight shot to NYC. We finally arrived at about 6pm or so on Saturday. I checked into my new room and we sat up shop. I'm living at the George Washington Residence (of SVA) and I have a tiny tiny room. Tiny. My air conditioner was busted (and still is) and won't be fixed until at least tomorrow. Bluh! Mike and I ran errands, got some stuff for the place and said goodbye to my parents last night. We went up to Herald Sq for a bit and then we just fixed up my place. We hung twinkle lights, fabric bunting and polaroids suspended by mini-clothes pins. It needs some work but it'll be home for the next couple of months. :)




Today was spent alllll over the city. Herald Square, Union Square, Cooper Union, Canal Street, Lower Broadway, etc. Man we're done for!




Sorry if this was all over the place. We're both exhausted and I have a migraine. Mike leaves Tuesday afternoon so we're trying to get in as much as possible. He'll hopefully be back in about a month, and then again in early August to help me pack up and drive home. :) My first day back at BUST is on Wednesday and I'm very very excited. I cannot wait to see the new office! We didn't make it over to Renegade today because of the weather. It was windy like no one's business and the minute we stepped foot on my block, the rain came. So we came in and watched Colossal Squid on the Discovery Channel and later fell asleep randomly for a one-and-a-half hour nap.




We're tired so we're gonna go snuggle up in my teensy little twin bed! Bon soir!
xoxo
PS; For those wanting my new NYC address and to be penpals, etc. Here it is!