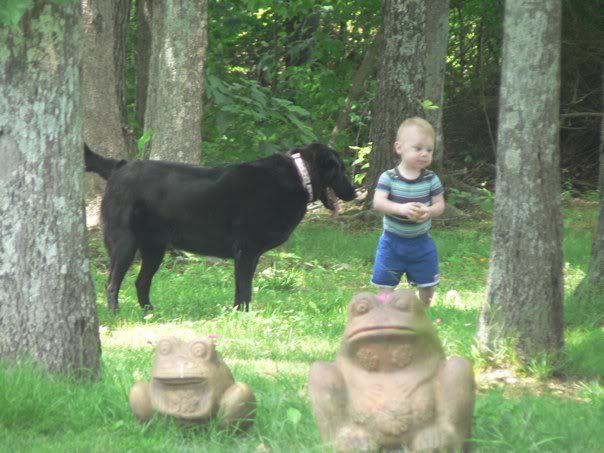 This weekend, we had Toby and it was Mike's Dad's birthday so we loaded up and headed down to Lawrenceburg Saturday morning. We had a lovely little lunch with his immediate family and grandparents, etc. We spent the day blowing bubbles (or at least watching the kids blow bubbles) and eating cake. We lazed around and then Mike's brother Ryan, sister Lanie, her friend, Mike's neice Kaitlyn, Mike, Toby and myself went for dinner at the Brass Lantern (if you're at all familiar with Lawrenceburg you'll know it's one of the only places to eat and it's pretty much a staple there). Mike and I ordered Pasta Primavera and I asked for marinara on top of mine but much to my dismay, they brought it to the table and it was a little bit of red sauce mixed with SO MUCH beef! Ugh! I was 30 minutes late for work because we had to wait for them to bring me another dish :( Either way, the food was good and the company, too.
(my roots are SO bad! ugh!)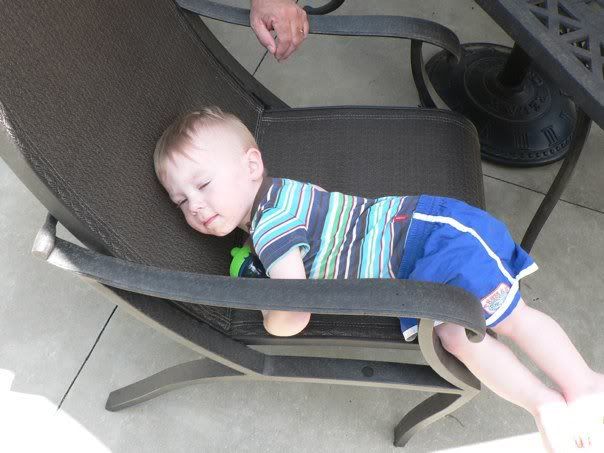 I rushed to work (it's about a 45 minute drive) and it was just work, ya know? Not too busy but not dead either. It was my last night so they wrote things on the glass and Rick, the DJ, kept announcing it and yadda yadda yadda. I didnt leave until after 2am so I didn't walk into his parents' house until 3am. phew! I was exhausted. We woke up at 10am for breakfast and then at 11:30 we were sneaky and went back to bed for 2 hours. DREAMY! Our room had no windows so it was pitch black. So so good! Mike did some housework for his parents before we left and then at 3pm, we headed towards Franklin with Toby in tow. We grabbed some lunch at Blue Coast and ran some errands. Sarah was a bit late picking him up but we didn't mind spending more time with him.
We came home and watched Knocked Up before bed. Much to Mike's surprise, he didn't have to work Monday so we had to go BACK to Franklin to meet with the FEMA inspector for his claim. Here are some photos of the house...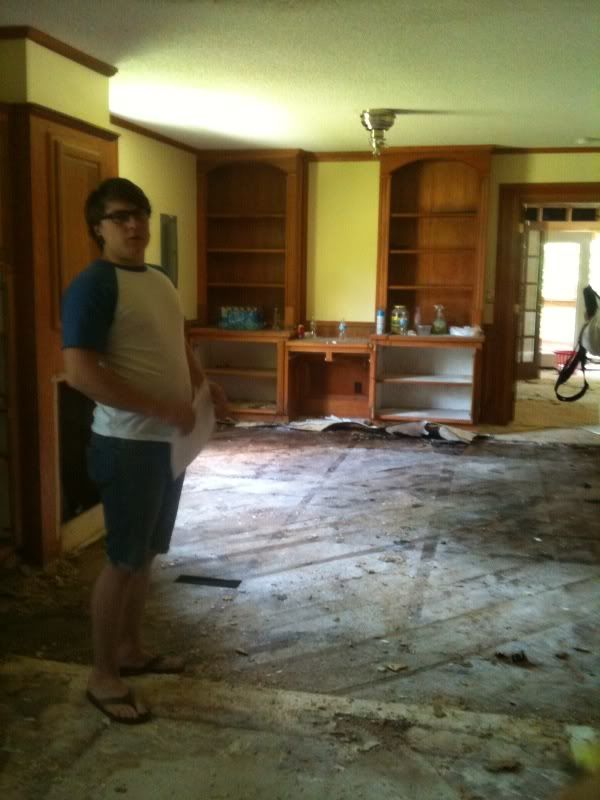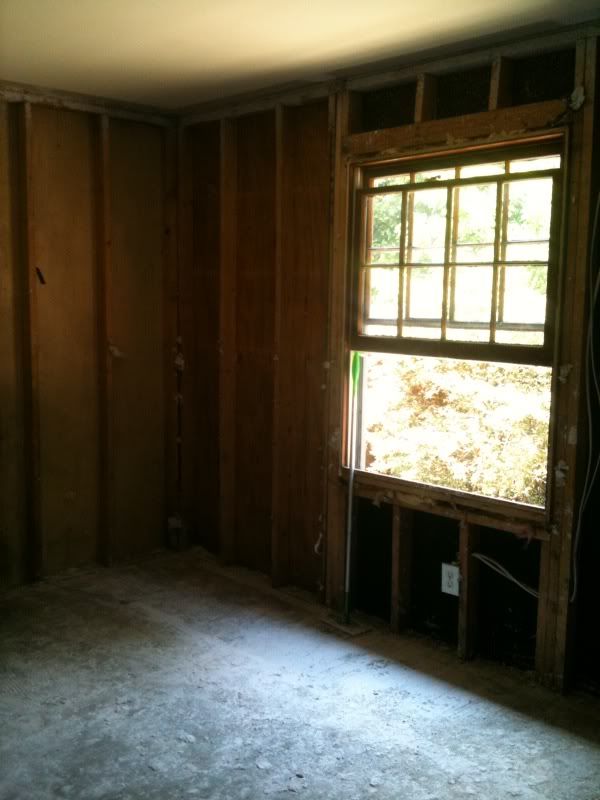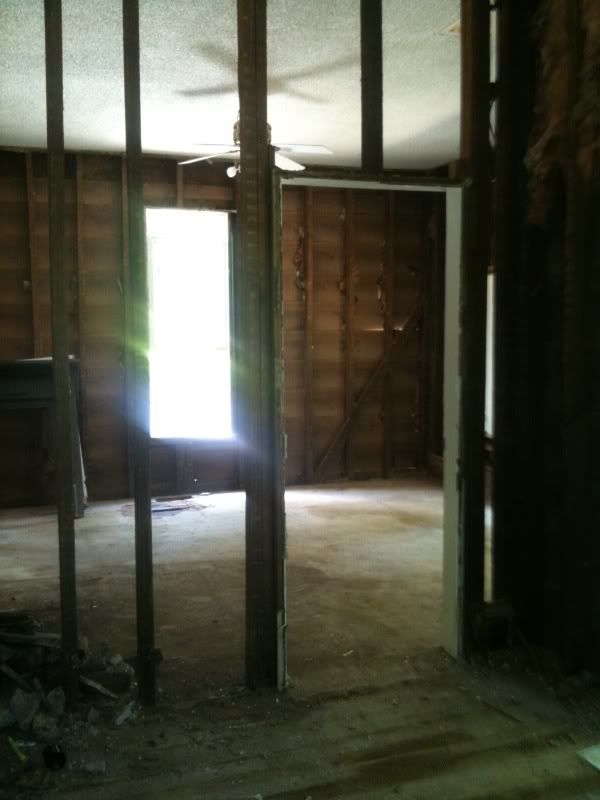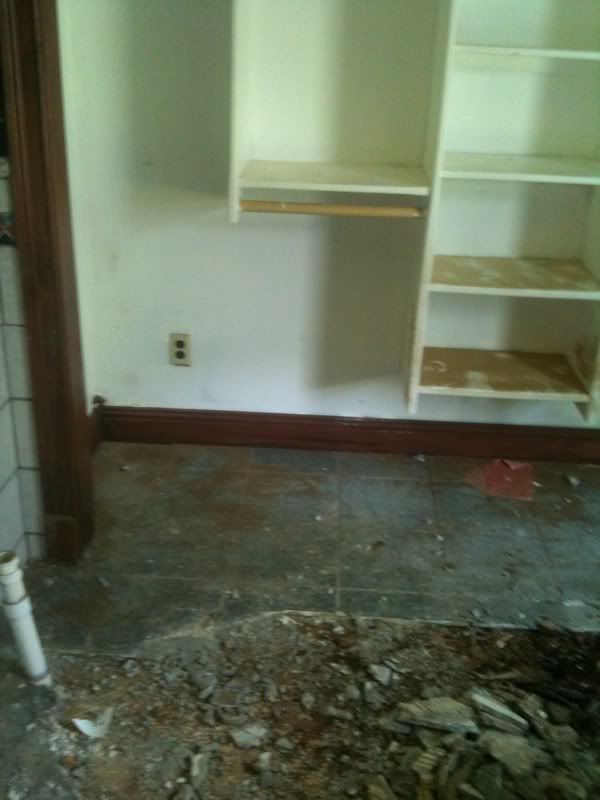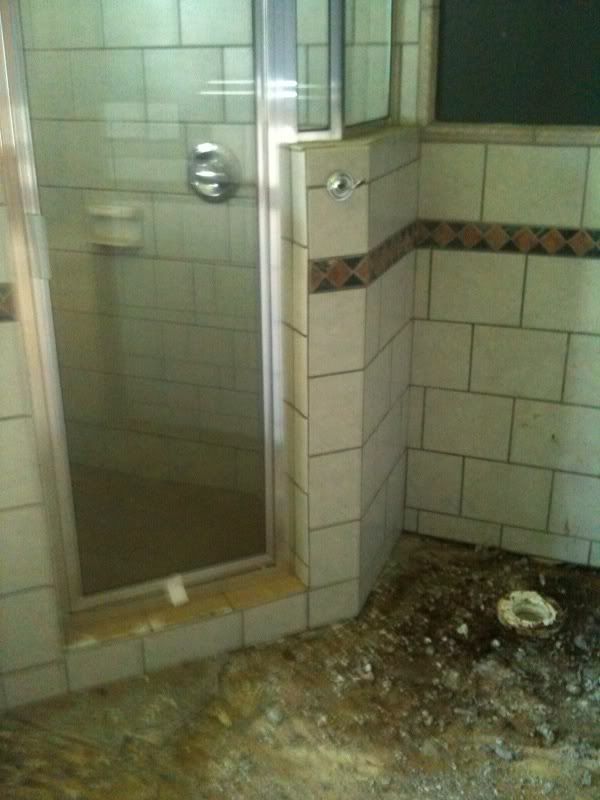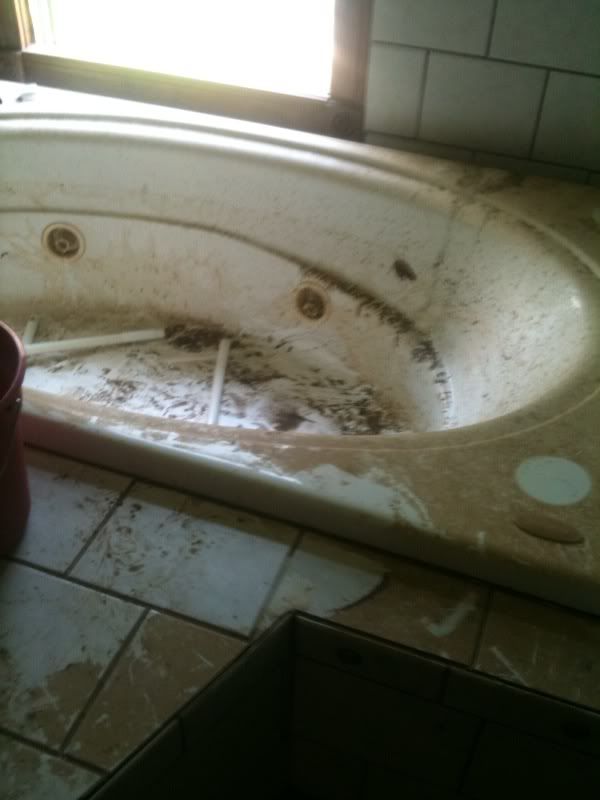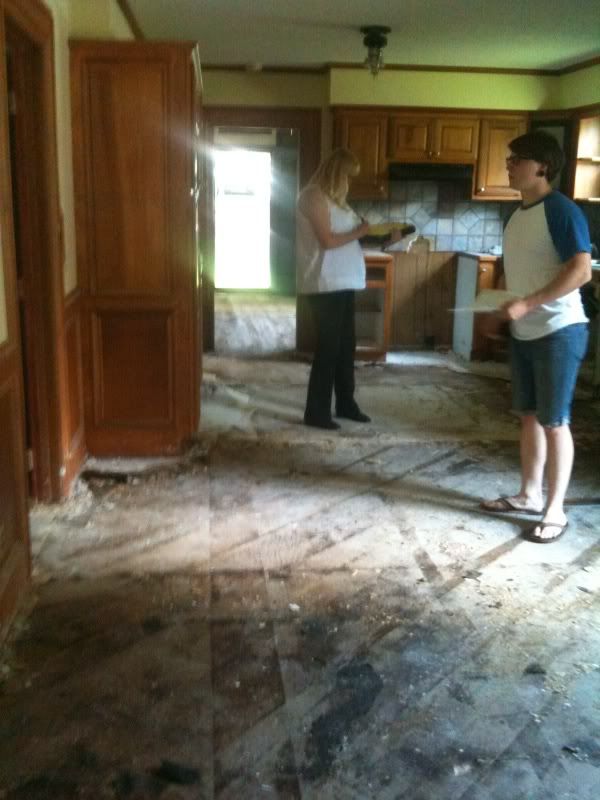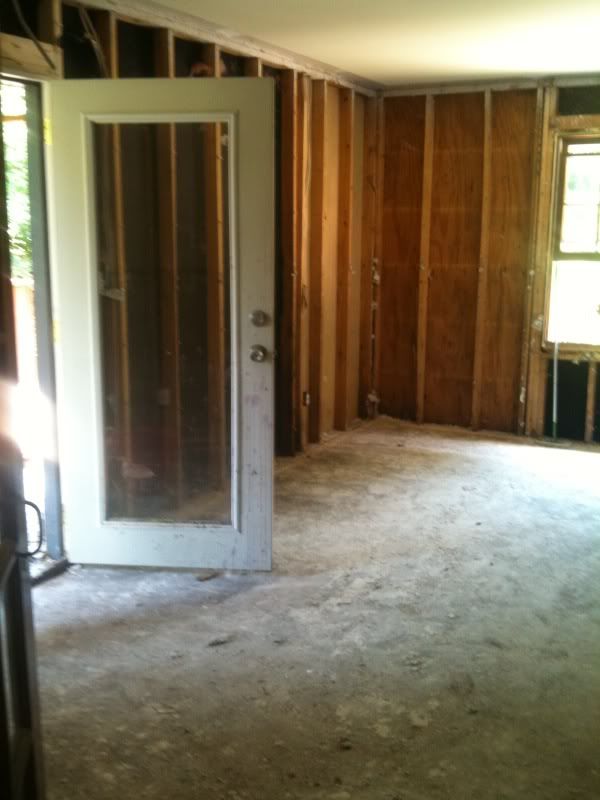 After that, in typical Franklin fashion, we went for lunch at Genghis Grill and then ran a lot of errands. We spent a good portion of the day just shopping around for stuff and getting me things for NYC. I can't believe I leave next week! I'm not ready! Gah! We worked up an appetite before leaving that night so we went to Blue Coast Burrito (its one of the only places we can eat 100% vegan so we eat there a lot haha). On our way home we stopped in Spring Hill and went to several stores and got Mike new shoes and all that jazz.
We came home and watched Cirque Du Soleil (Mike had never seen a performance, and I LOVE LOVE LOVE Cirque!) We watched "Dralion" and then went to bed.
Yesterday I woke up as he left for work and I stayed in my jammies all day. But I was SO productive! I wrote out schedule for myself and I stuck to it! For two hours, between 1 and 3pm, I did nothing but crafts for my new Etsy (more about that later). From 3pm til 5pm I worked on some freelance designs for Knitcole.com, and then from 5pm until 8pm (but really 11pm), I crafted yet again and worked on penpal packages.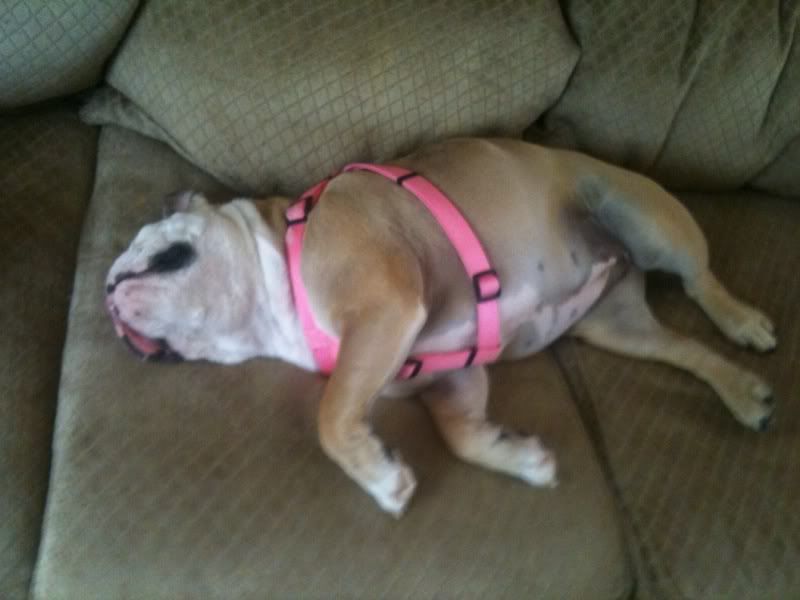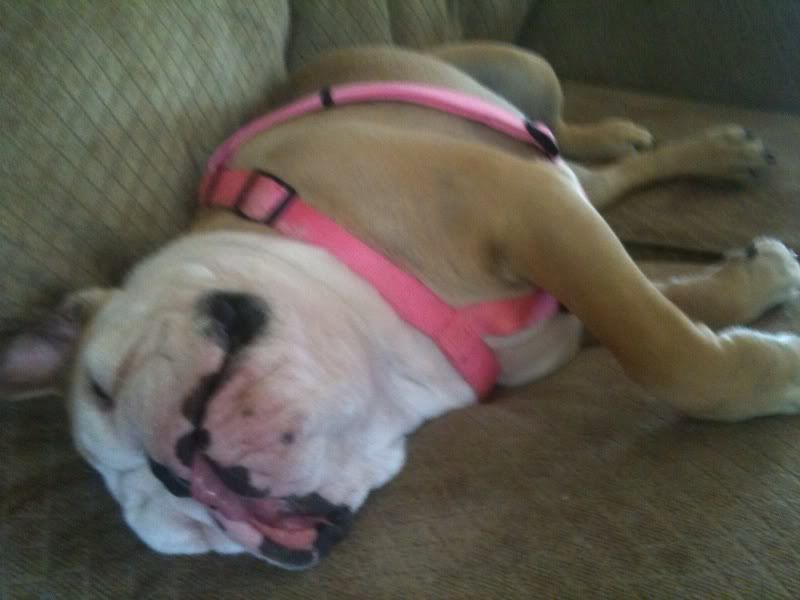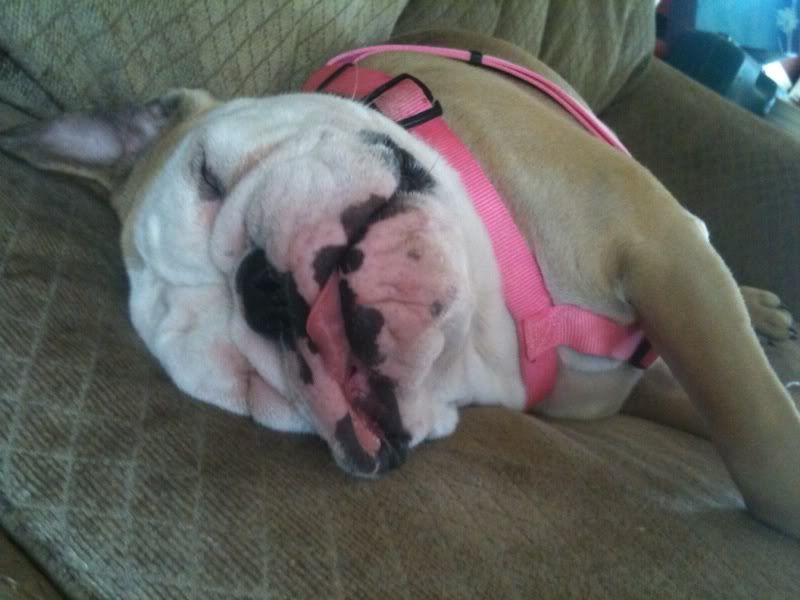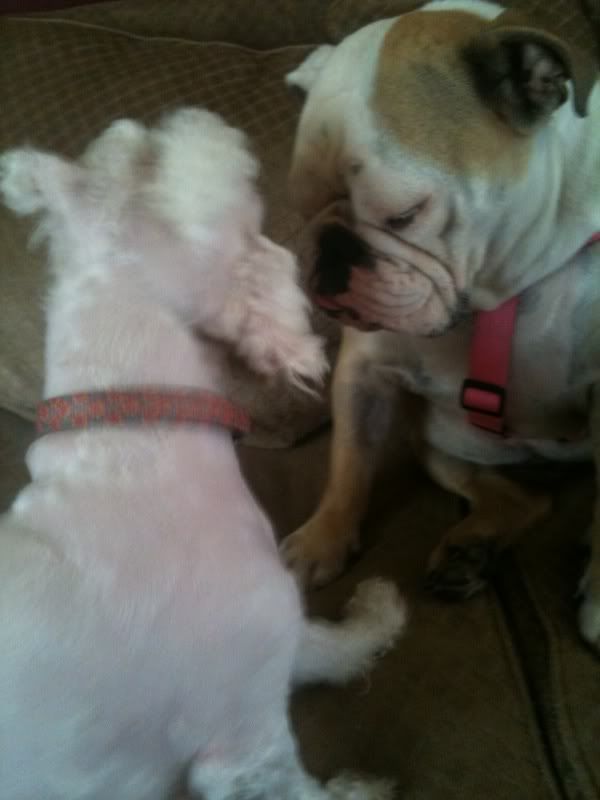 (yes, Charlie, the Bichon, DOES have a mohawk. Ha, I know)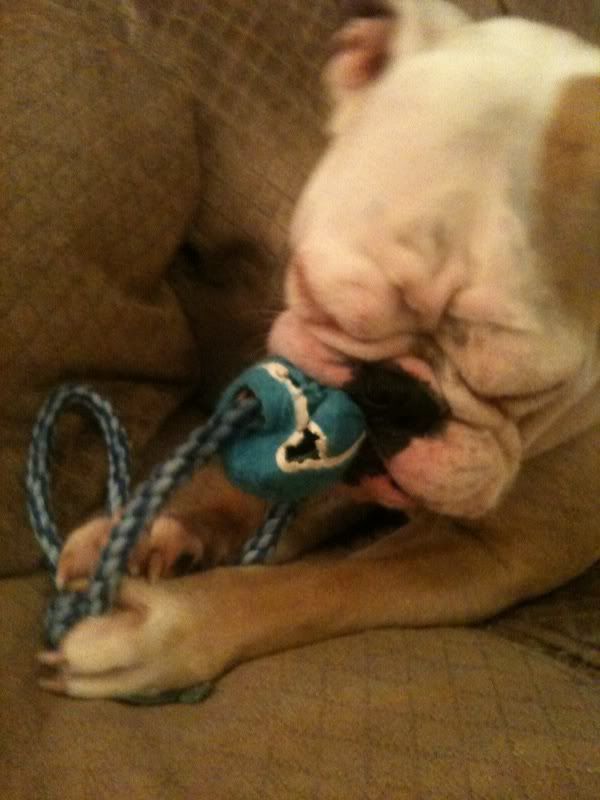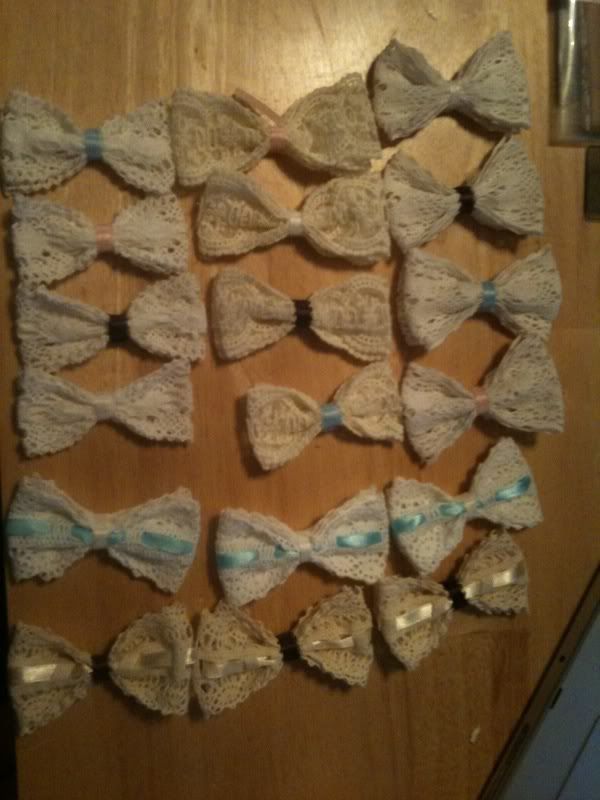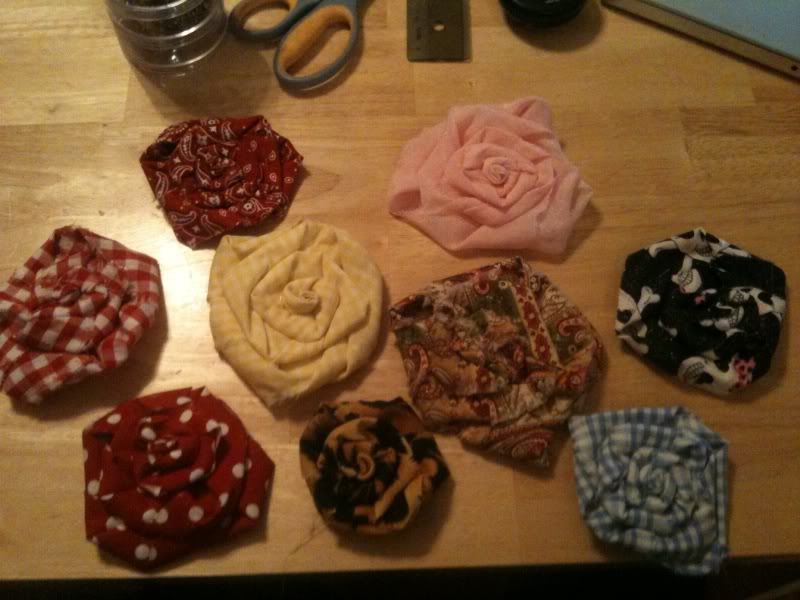 Mike came home and made some yummy dinner (Whole Wheat Pasta + Squash & Broccoli!). It was so so good! He's a dreamy cook! And we caught up on some Community and Office before heading to bed. Phew!
So here I am once more... going to try to be productive today. I'm going to try and maybe dye my hair (with a YouTube video since I get asked exactly *how* I do it) and I'm going to take photos of new Etsy things to sell. 100% of my Etsy earnings will go directly to Georgia's double-eye surgery which she's about to have. It's going to be super expensive thanks to the anesthesia but she needs it so we'll make it happen. If you're interested in buying a headband, barrette, pin or brooch, stay tuned!
xoxo