Anyone else ever sift through your Twitter or Instagram to try and remember what actually happened this week?! Maybe that coupled with my grey hairs means I'm just getting old. (Real talk: I have so many grey hairs! And I'm not dyeing my hair, gosh darnit! I'll just think of it as festive holiday tinsel for the season...) By the time the end of the week draws near I realize that I never talked about some of the fun stuff I got into. This is that post. More often than not I think posts like this are a bit lazy, but ya know what? It's a lazy morning so whatever. Anyway, this is what I've been up to this past week.
* Friday morning Mike and I accompanied Toby on a Pre-K field trip to the movie theater one town over. We were basically crammed into a single viewing room with every other Pre-K kid and his/her parents haha. We saw Free Birds and despite being stuck up in the front, it was a super cute movie and Toby had a blast.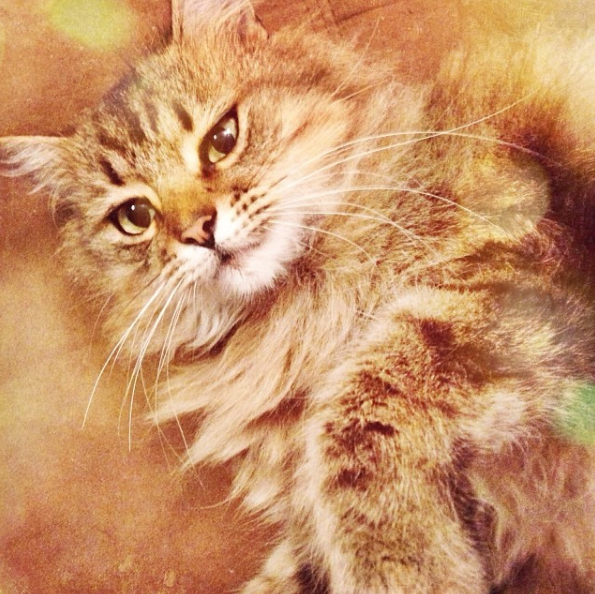 * Enid has been extra precious lately. She's not very cuddly with anyone, but she's the cutest thing when she's laid out on the ottoman with her belly up in the air.
* I've been literally painting signs until my hands ache and feel like they're going to fall off. No complaints since I love the holiday rush and knowing that people are giving my signs as holiday gifts, but man oh man, it sneaks up on you and wears you out! -- Just a heads up: I've sold out of one size completely and I'm running low on the other three. If you're wanting one before the holidays, I suggest ordering ASAP! (The cut off dates are: November 26 for International and December 10 for USA) - If the crazy trend continues and I just keep selling straight through them, I'll try to offer more since I'm an epic procrastinator myself when it comes to shopping haha
* Hazel has officially won over Mike! I woke up the other morning and saw him sitting out on the porch drinking coffee. I grabbed a cup and joined him... who was in his lap? Hazel. For like half an hour. He likes to claim she's getting rehomed, but he loves that she licks his face and purrs when she's around him. Kind of the most precious thing ever.
* Have you guys hit up the $1 bins at Target lately?! Holy treasure trove! SO much goodness. I'm a huge fan of anything with gold foil so I snagged everything I could find. They even had some great silver foil notebooks, greeting cards, etc. If we're penpals, be on the lookout for me to use some of my loot!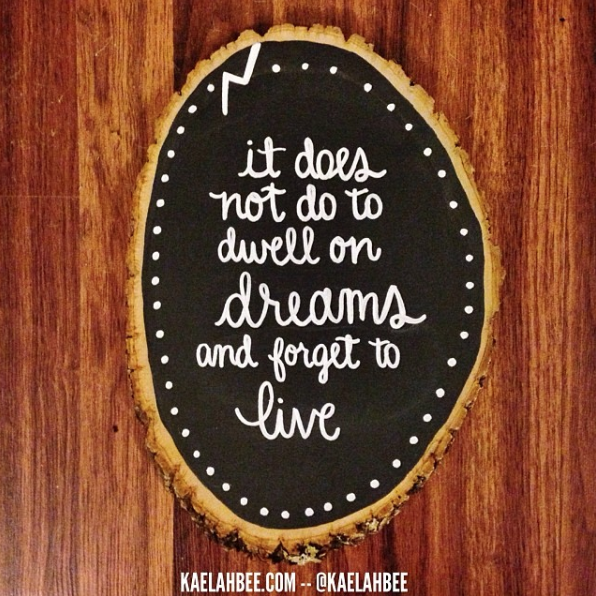 *A Harry Potter sign. Simple but totally awesome (if I do say so myself! haha)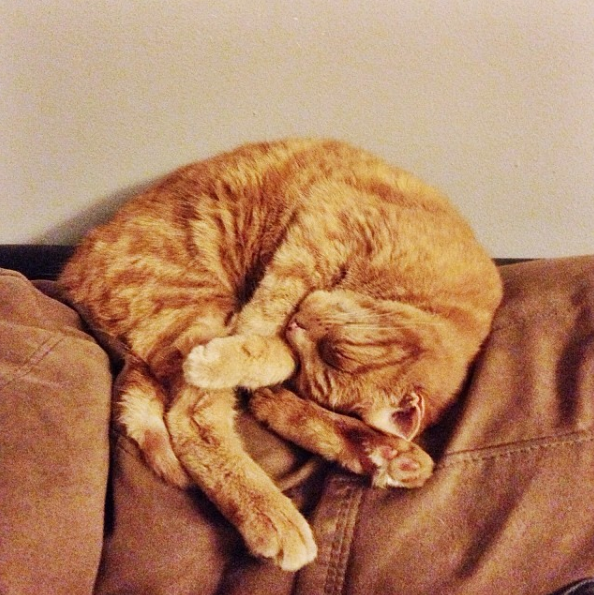 * Tater Tot is such a ham. She has this one favorite spot on the back of the couch where she spends approximately 85% of her time. I don't know why it took me so long to realize cats have such personalities! Is it totally silly that every time she crawls into my lap I totally melt and think about how happy I am she was left behind at our house? She's the best cat. Mike is basically obsessed with her.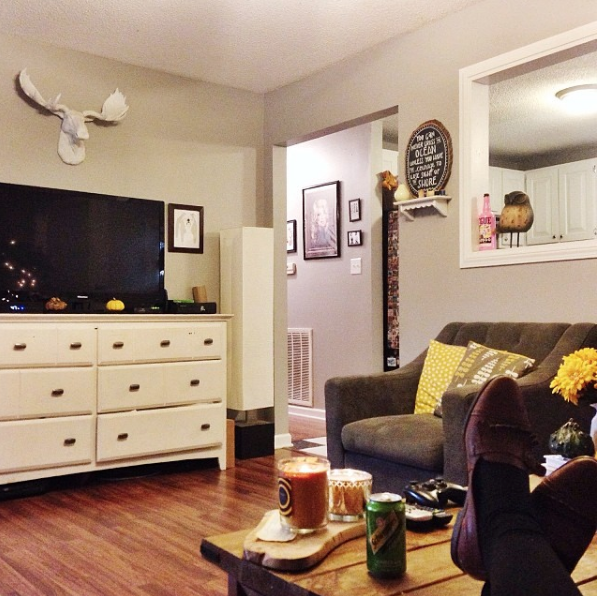 * A clean house! Our friends Maya and Justin came down to stay with us on Thursday evening and we had such a blast. We headed over to the local steakhouse and we each ordered the exact same thing: a hickory bbq + bacon burger. Afterward we came home, mixed cocktails, played board games, and watched Family Guy before I basically fell asleep sitting up. We don't get many visitors out in the boonies so it's always nice to have an excuse to deep clean everything and play hostess.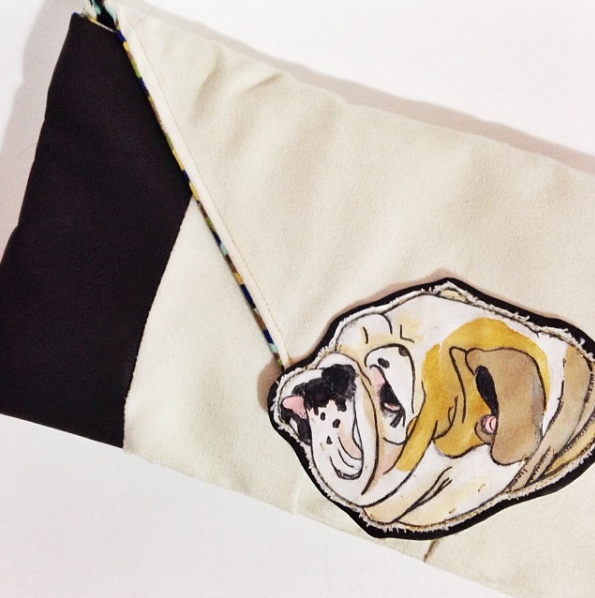 * Isn't this clutch just too much?!
Tera
whipped it up from scratch - she even hand painted the applique to look just like Georgia! She sent it to me to wear out and about but I'm so scared I'm going to get it dirty! haha I just want to admire it because it's so fabulous! She's way too talented. (
Here's the tutorial
if you want to make your own!) - Be sure to go tell her congrats! She and her husband are expecting a baby!
* Anyone else out there hate Reese's in their original form? The only time I can even stomach to eat one is if it's a shape one! The Christmas tree, Easter egg, heart, etc. Something about the peanut butter to chocolate ratio is just so much better when it's not in a cup shape! Am I totally weird?!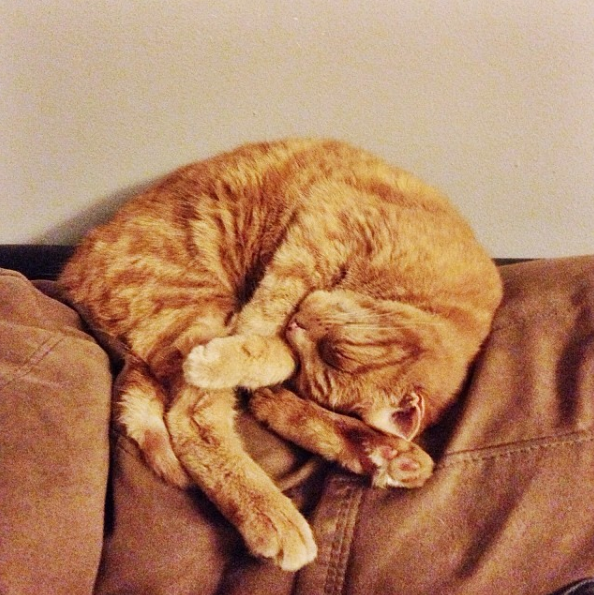 * I pulled this little guy out of Tater Tot's mouth earlier this week. I thought for sure he was dead but he had a little punch left in him. Luckily he only had one little scratch where Tate bit him, but he was good to go. He was either exhausted from fighting Tate or paralyzed by fear because he let me hold and pet him for several minutes before I released him in the woods behind our house. That was the first time I've ever seen a chippmunk up close!
* I have so many signs left to post, but I'm trying not to overwhelm all of my Instagram followers and make them hate me haha It's crazy to think I've officially been painting these signs for over 13 months! What! I meant to do a fun giveaway when I hit the one year mark but maybe I'll save that for the first of the year or something. Never did I anticipate how much this little side hobby would grow. Pretty sure I've painted well over 500 in the past year alone. CRAZY!
So that's that! As much as I love the micro-blogging of Instagram, it just doesn't lend itself to remembering the details of any one event, ya know? Each little picture that gets shared obviously has some sort of backstory and i want to ensure I don't forget! (Considering I can't even remember exactly what I did 3 days ago, it's not looking good for me haha) Happy Monday, friends! Leave your IG name below if you want me to check you out! xo