Being in Vegas this past week was a total shock to the system (to say the least!)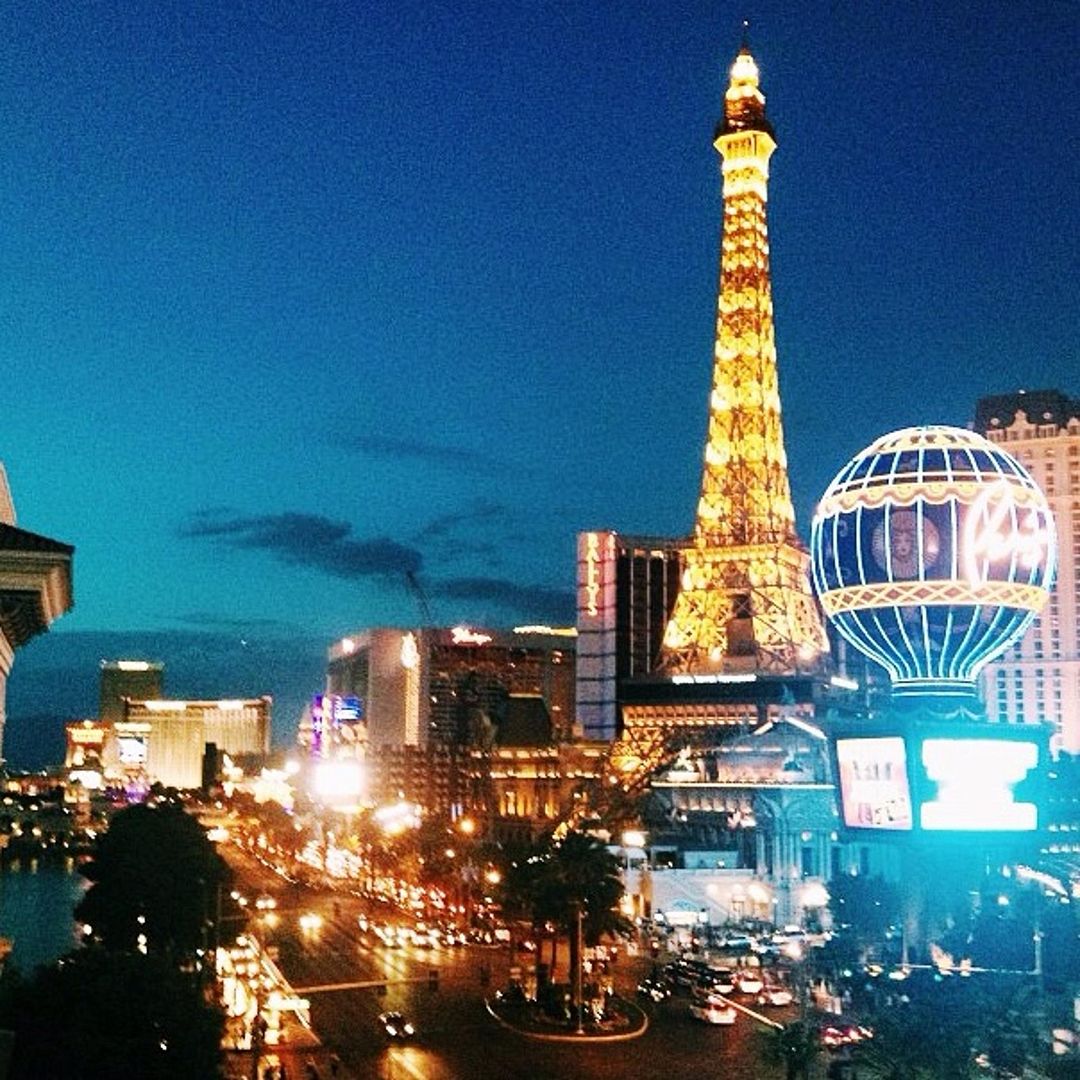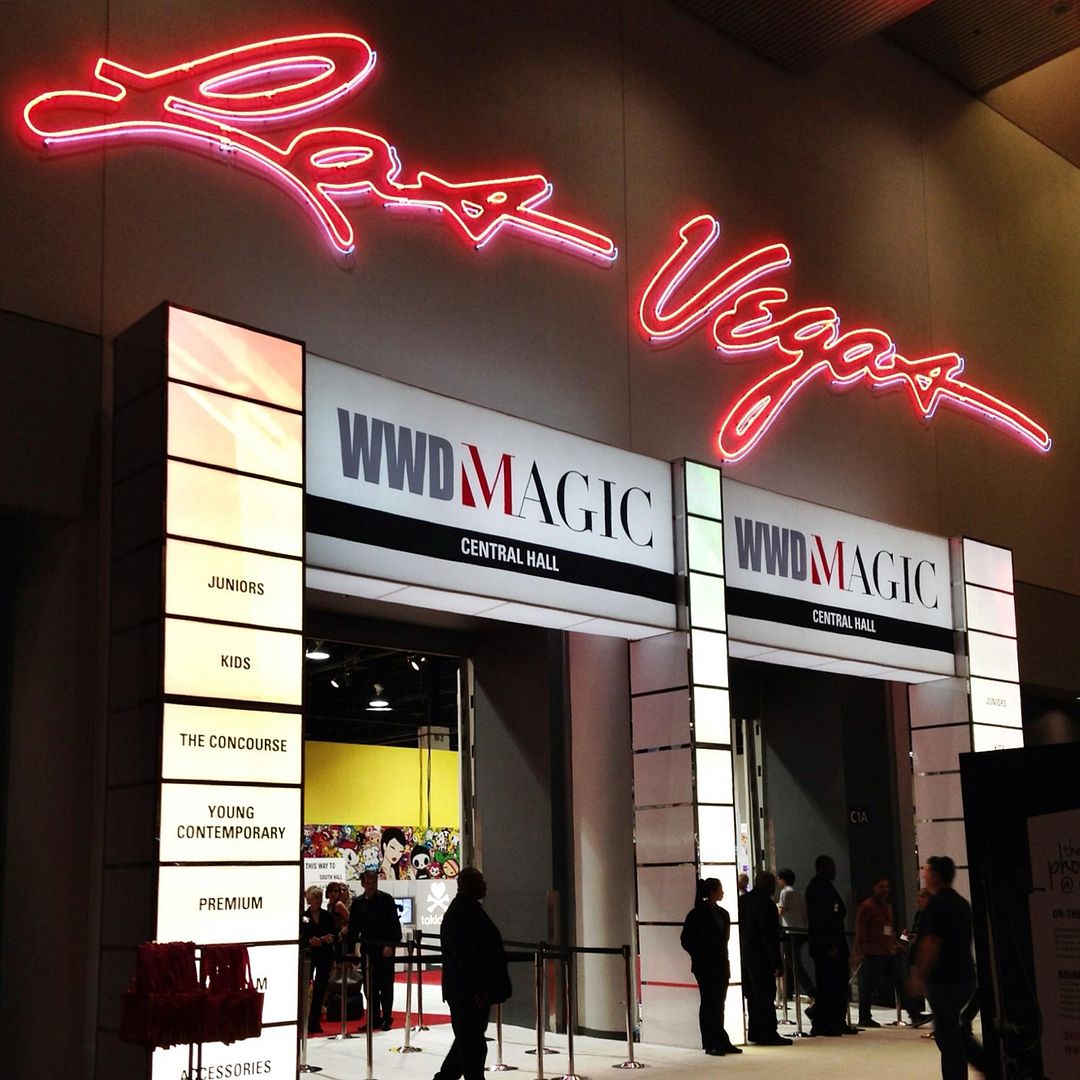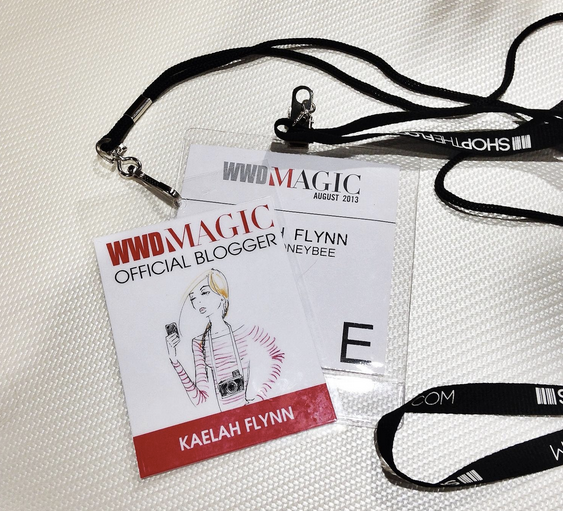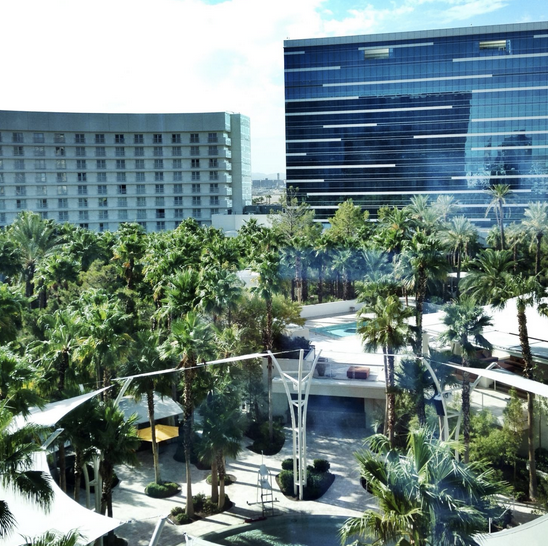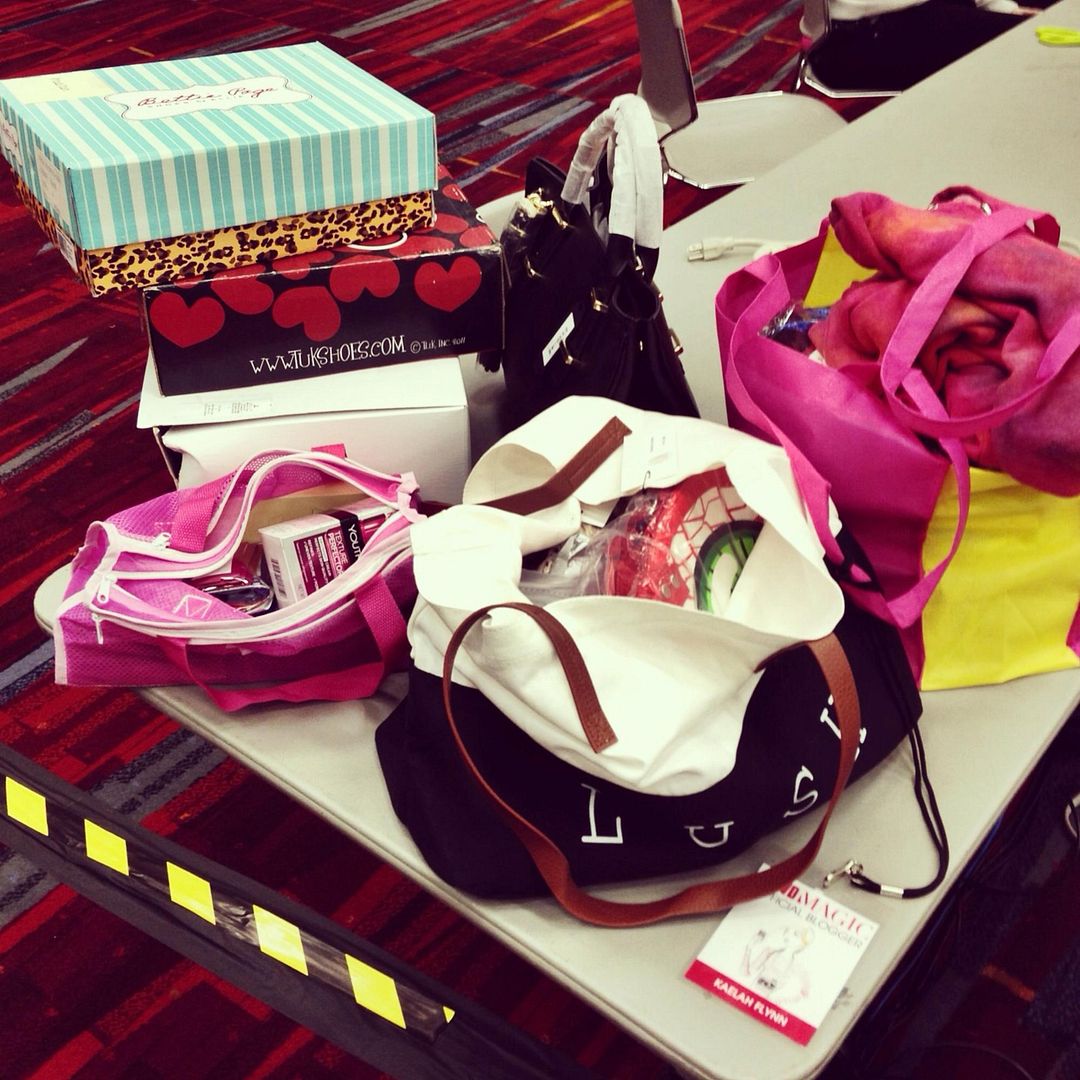 Sunday // Day One:
My plane got in around 2:45pm last Sunday and I had no idea what to expect. I quickly received a call from Kelsi (Miss StyleSmith herself) and raced to get my bag and hope on a connecting shuttle to another terminal. The heat hit me like a brick wall when I walked outside. I get that everyone says "Oh but it's a
dry heat!"
but no... it was just hot! I'm so accustomed to what it feels like to have a sticky, wet heat, but that still didn't prepare my lungs which seemed to fight for breath all week haha I popped over to the other terminal to meet up with Kelsi and
Sabrina
(who had also just landed). We opted to go straight to the Las Vegas Convention Center (LVCC) and hang out instead of racing time and going to the hotel first. My phone was dead, my hair was greasy, I felt like I smelled like airplane... totally the state of mind and body you want to be in when meeting people! haha It actually turned out to be great because we were able to catch a little bit of the entertainment at Sourcing and grab a few free cocktails to lighten the mood. We returned to our conference room to have our MAGIC orientation and meet a few of the other girls. The orientation included a full blown tour of the LVCC grounds and I was seriously overwhelmed. It was then I realized
just how big
MAGIC MARKET WEEK is, ya know? We also got to dig through our "swag" bags and see all of the rad things we were gifted from some of the MAGIC brands. (Don't worry, I'll share more of that later! It was
crazy!
) After our tour we were free to make our way to the hotel (Hard Rock) to get ready for our blogger dinner that night. I only really had time to spritz on some dry shampoo and some makeup, because before we knew it we were seated up at the Wicked Spoon buffet in the Cosmopolitan. If Vegas knows how to do one thing, it's buffets. Crazy! I think everyone was so zonked after that we (mostly) called it a night. I headed back to the hotel to take a nice, long shower and then I conked right out into my fluffy bed.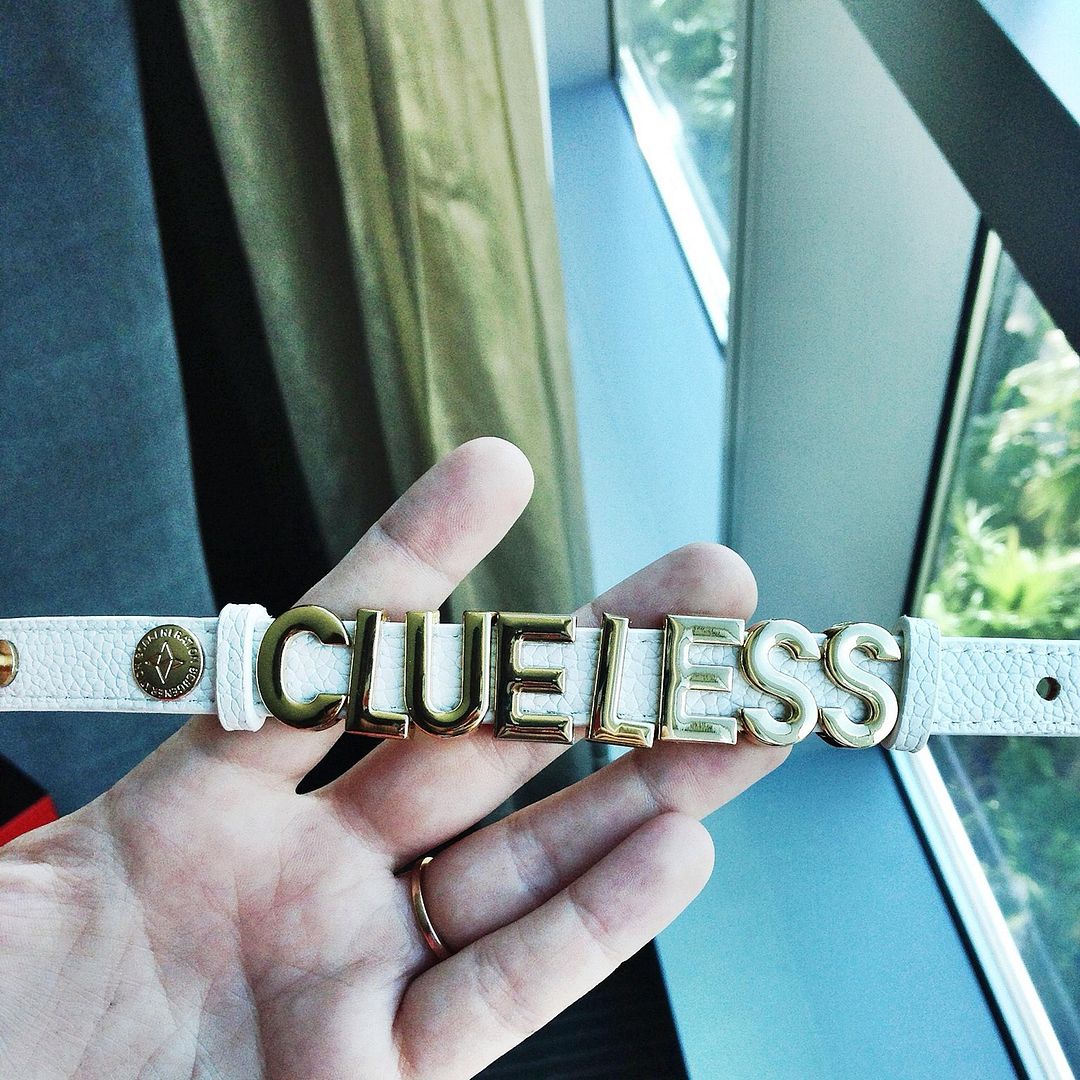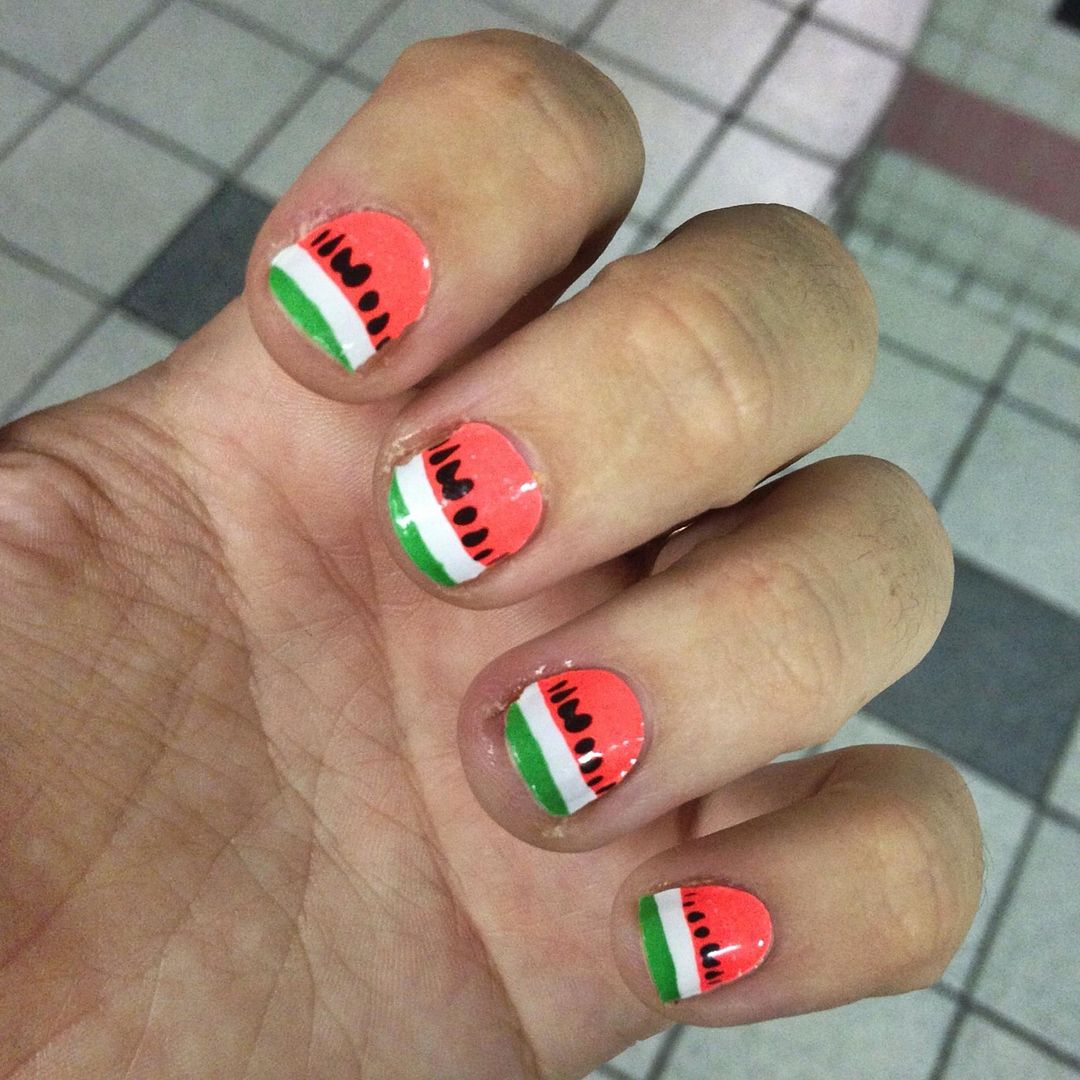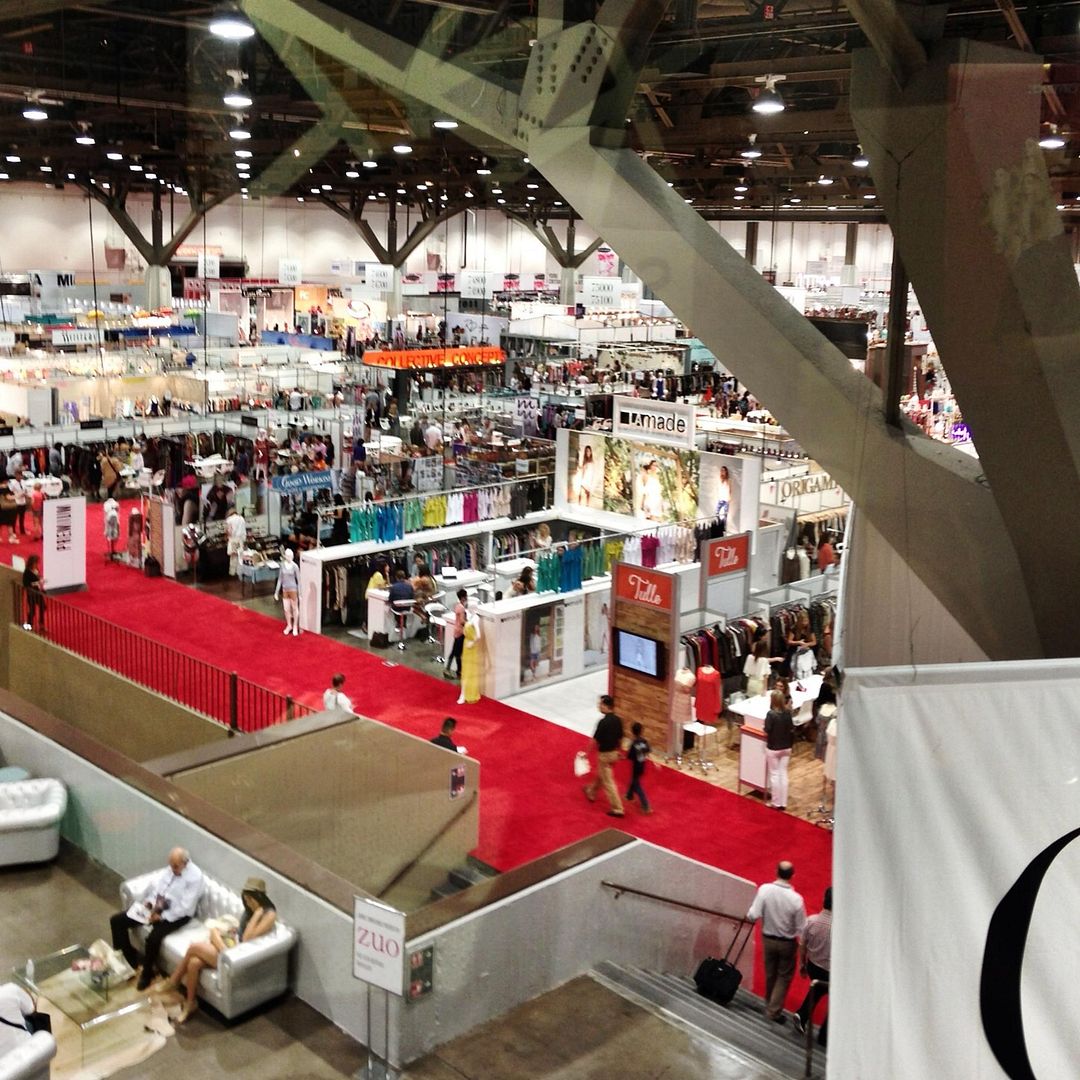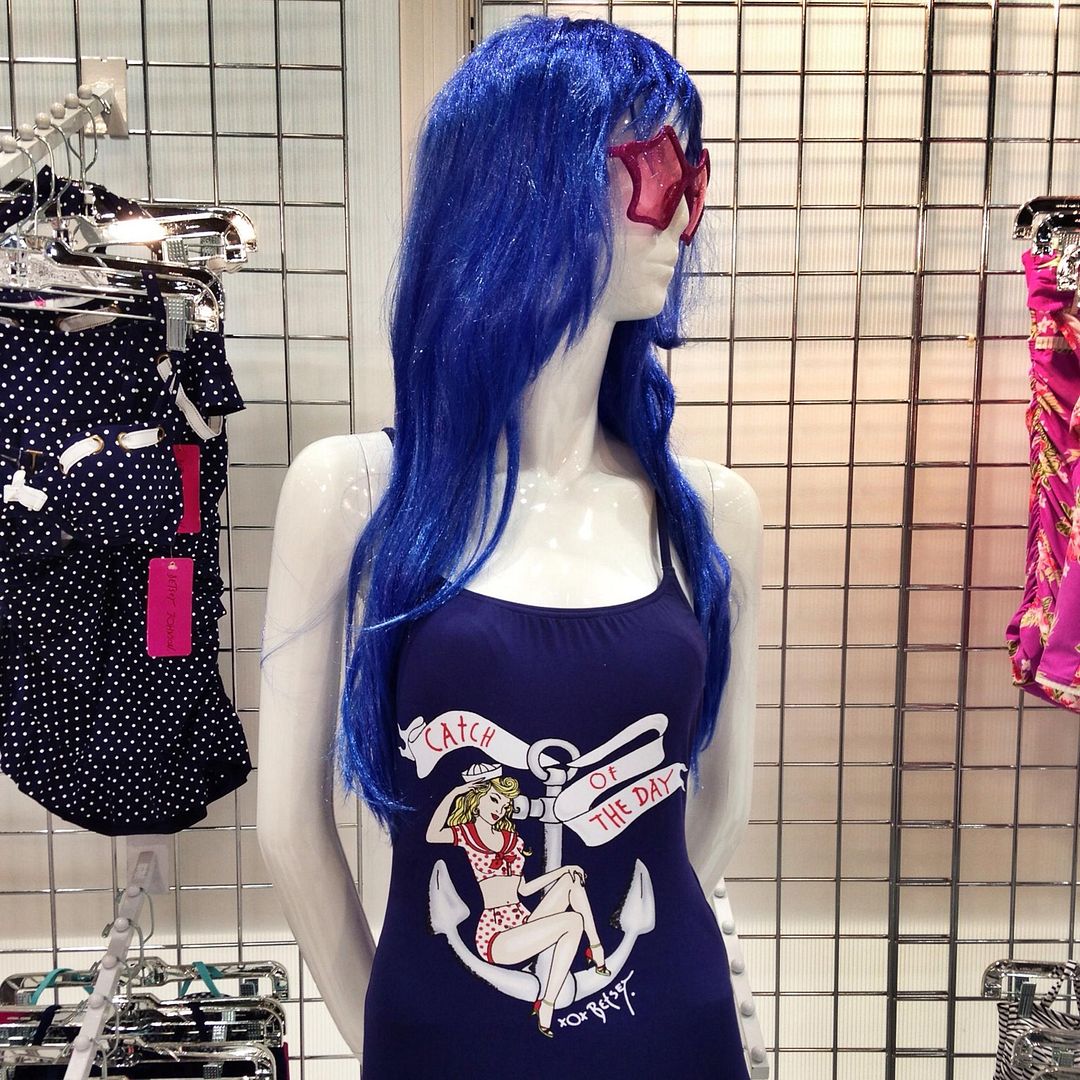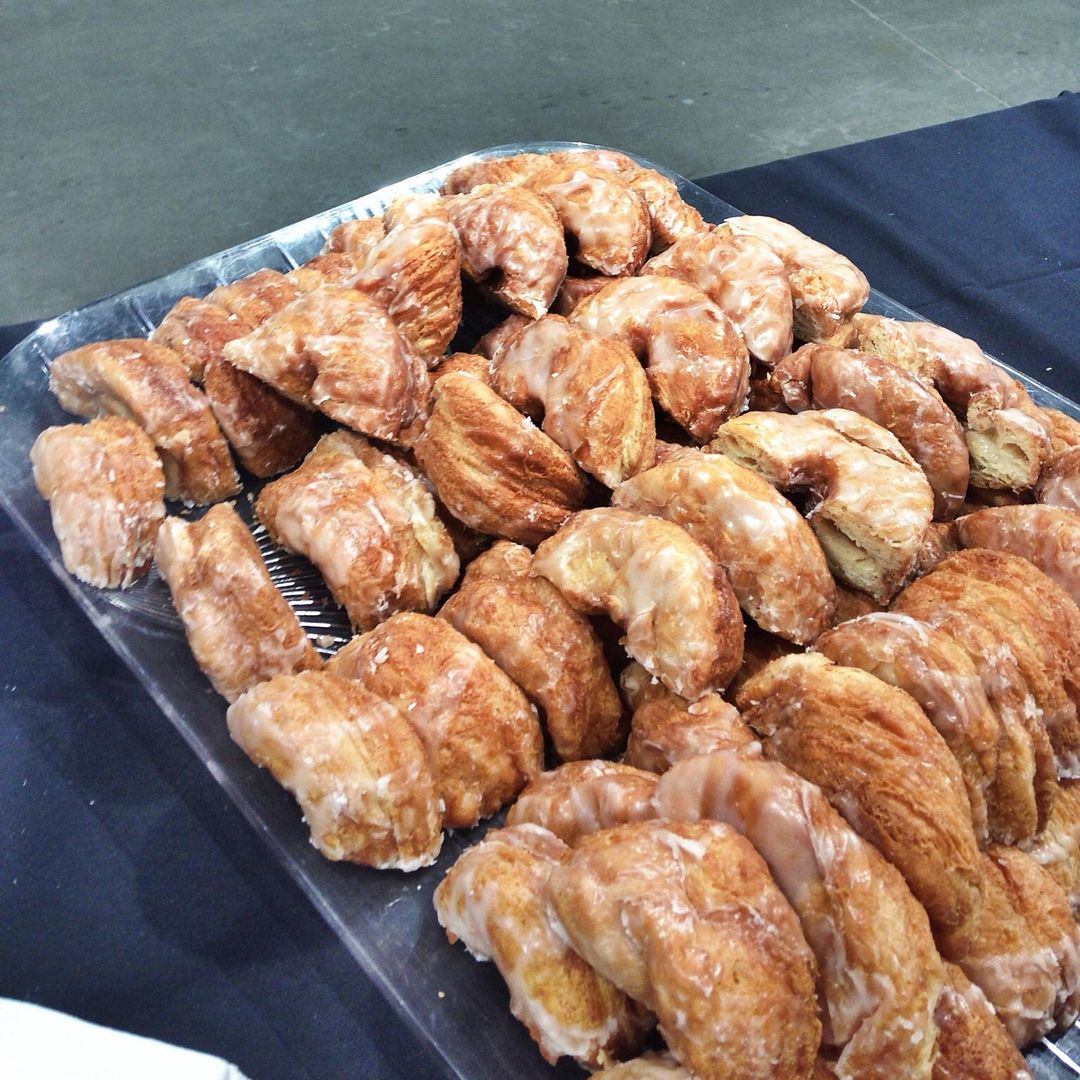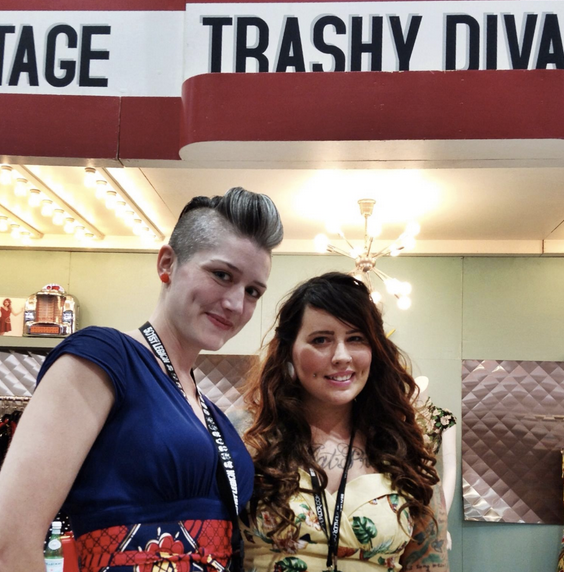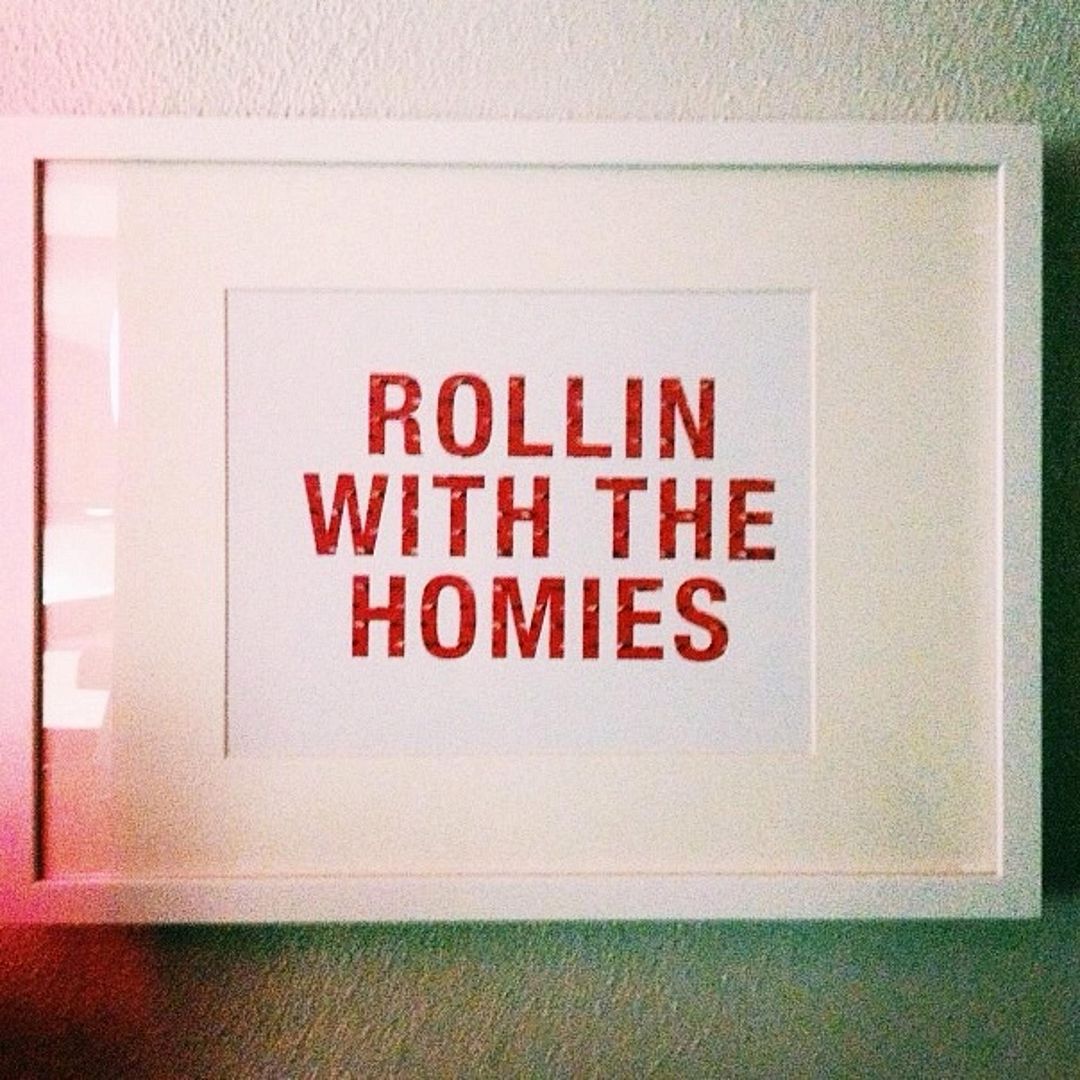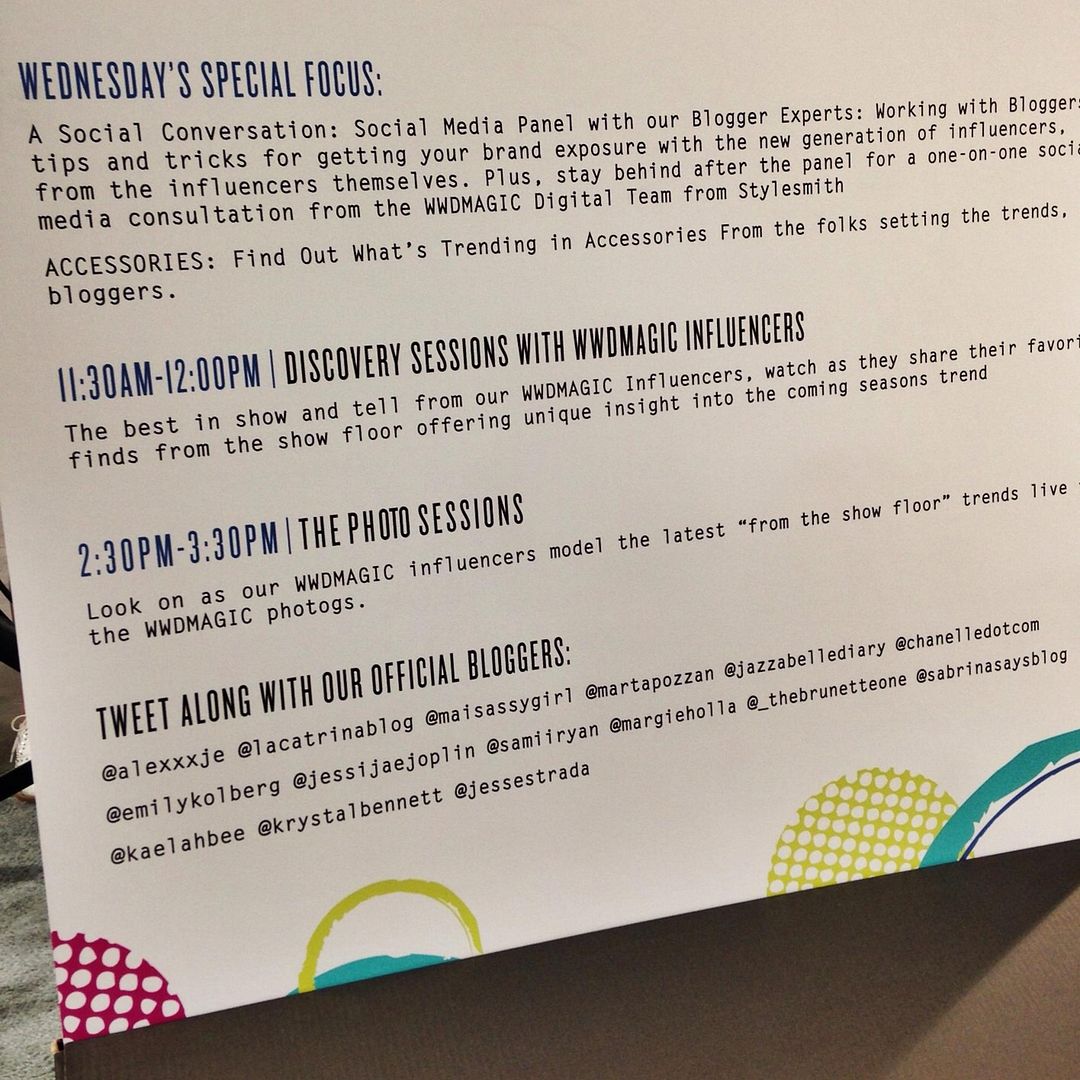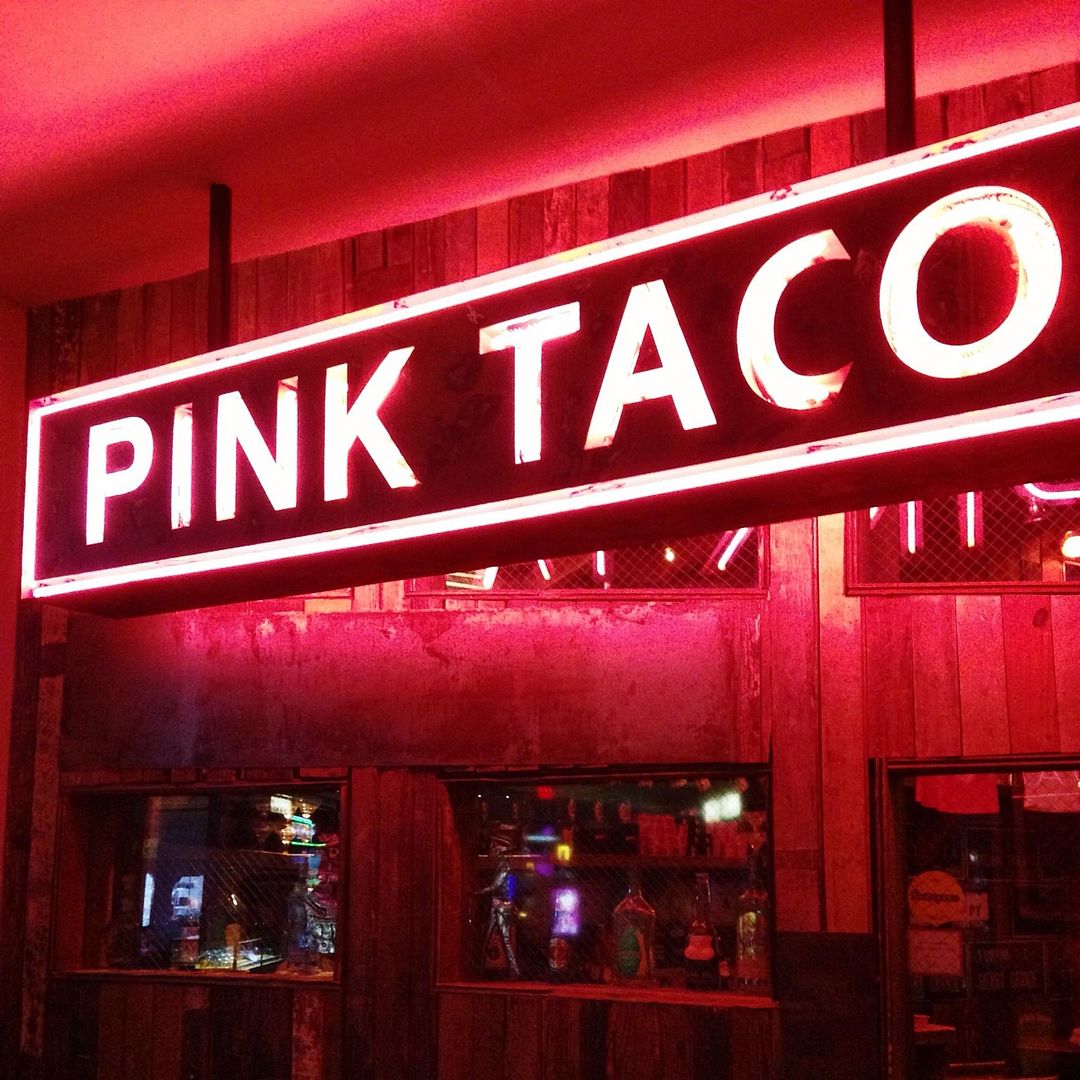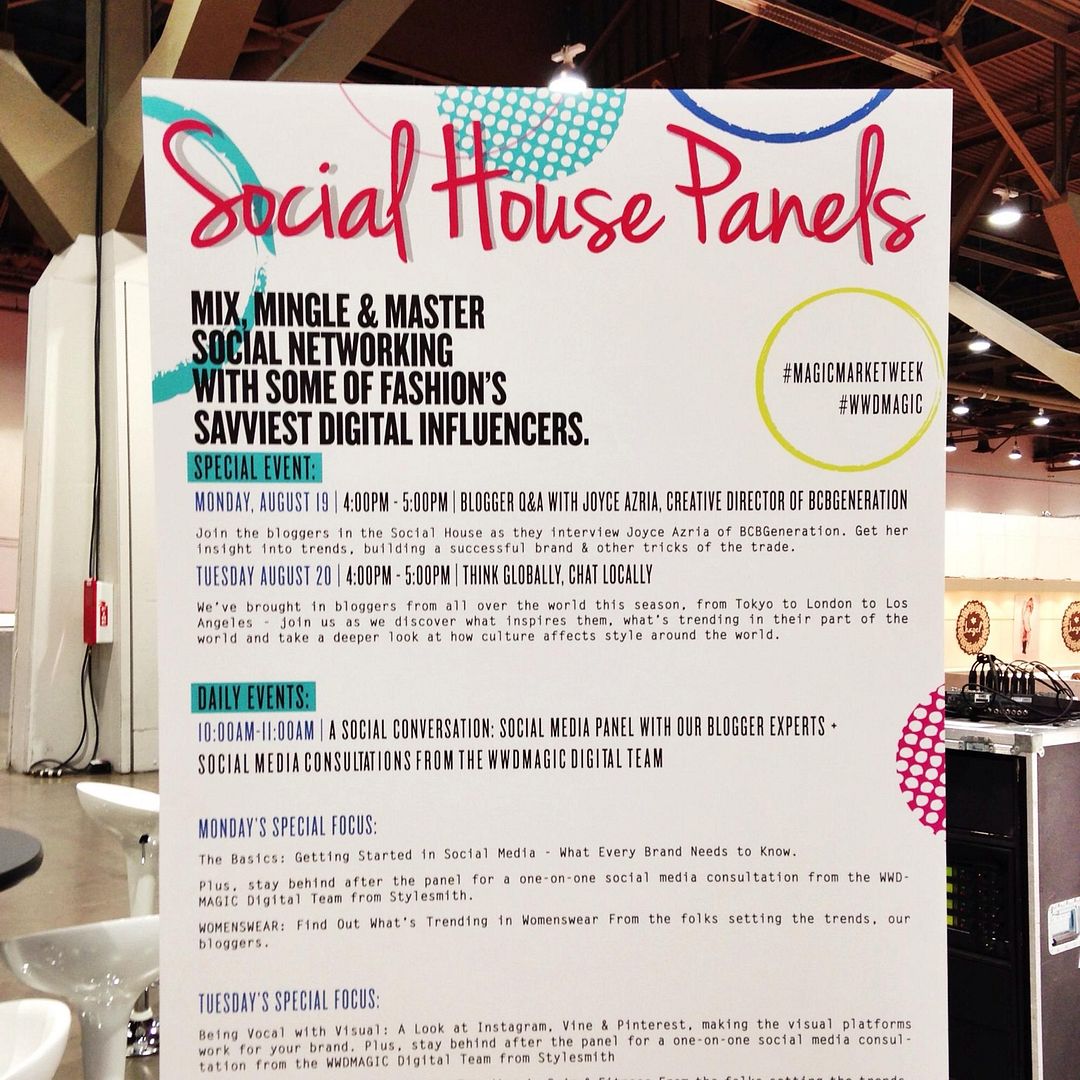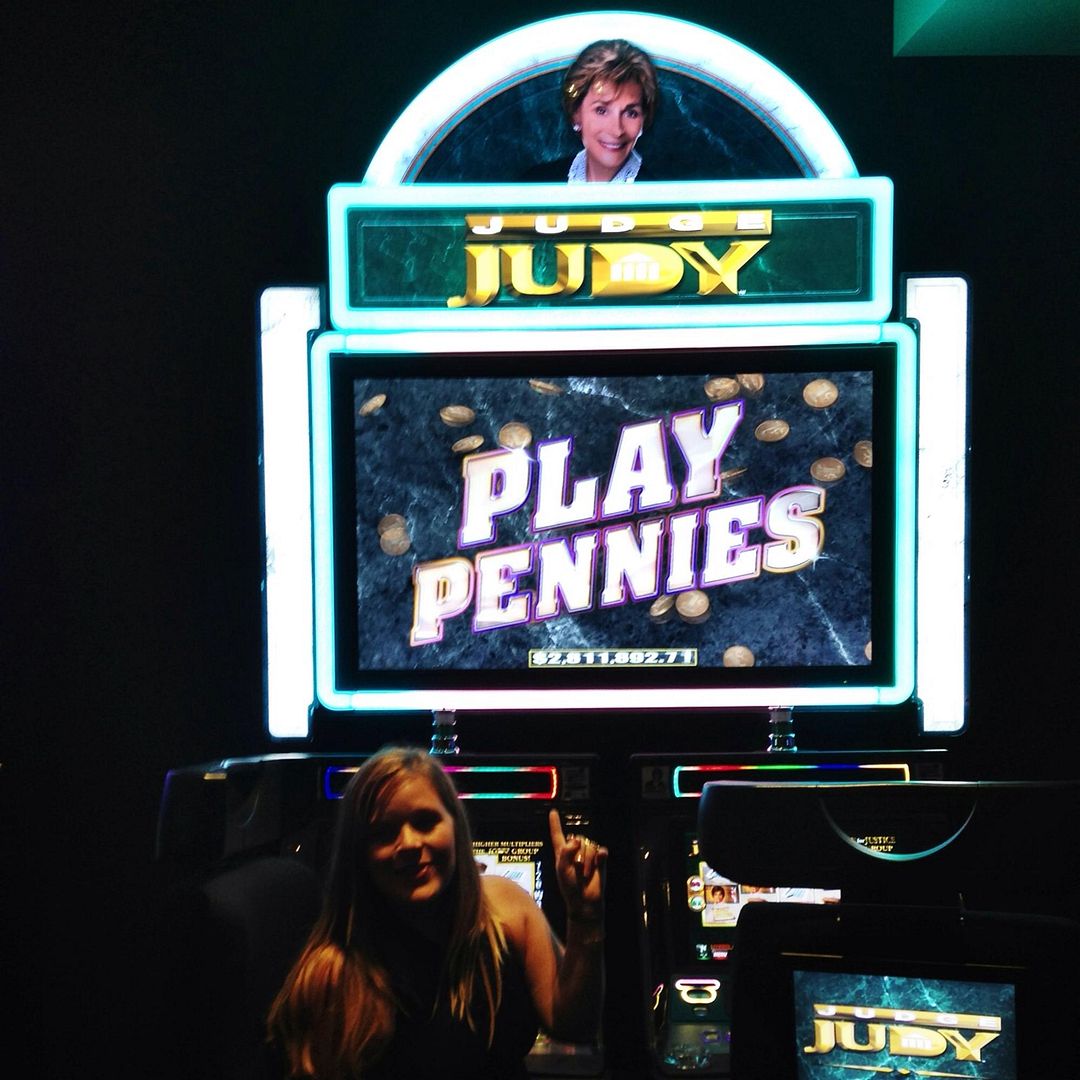 Monday // Day Two:
I tossed and turned for the longest Sunday night. I fought sleep and woke up every couple of hours convinced that I had overslept. I was so overwhelmed with nerves that I just couldn't make sleep happen. Vegas is only two hours behind Nashville but still, come 4:30am and I was wide awake. I laid in bed until around 7 and then started getting ready for the day. I was on the first social media panel at the Social House that morning and I had to discuss the importance of the social side of business with 4 other gals. It was nice to have the first panel sine I could get it over and done with, because my nerves instantly hit the pavement. I managed to befriend
Alex
on the first day and we were stuck together like glue all week. We had every panel together (which was nice!) and we have very similar personalities so it was great to act as a team during MAGIC. After our panel we poked around the floor for a bit to get inspiration for our first MAGIC "Guestbook" blog post, snagged cronuts (!!!) at Sourcing, then we headed up to the BCBGeneration VIP SkyBox for nail wraps (courtesy of Scratch!) and DIY Affirmation bracelets. There was also an inspiring Q&A with Joyce Azria of BCBGeneration, too. We spent most of the day meeting with brands and getting a feel for everything at MAGIC, followed by a cocktail shindig in the SkyBox. Once we returned to our hotel we decided to hit up happy hour at the Pink Taco. We seemed to make it a daily thing while there, and for good reason! $5 margaritas?! I'm game! Alex then taught me how to play slot machines and we really loved the Judge Judy set up haha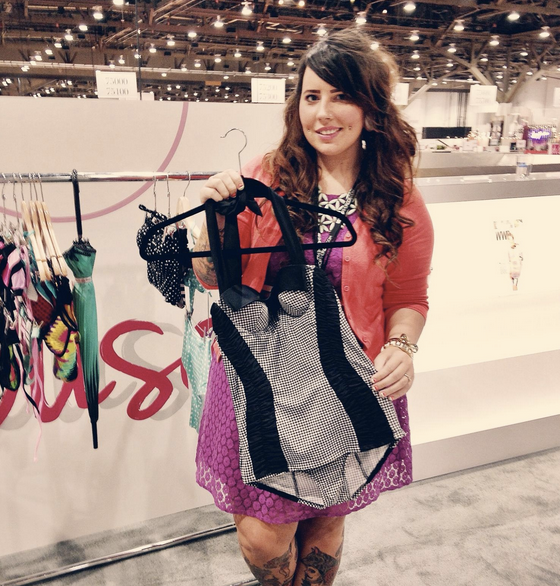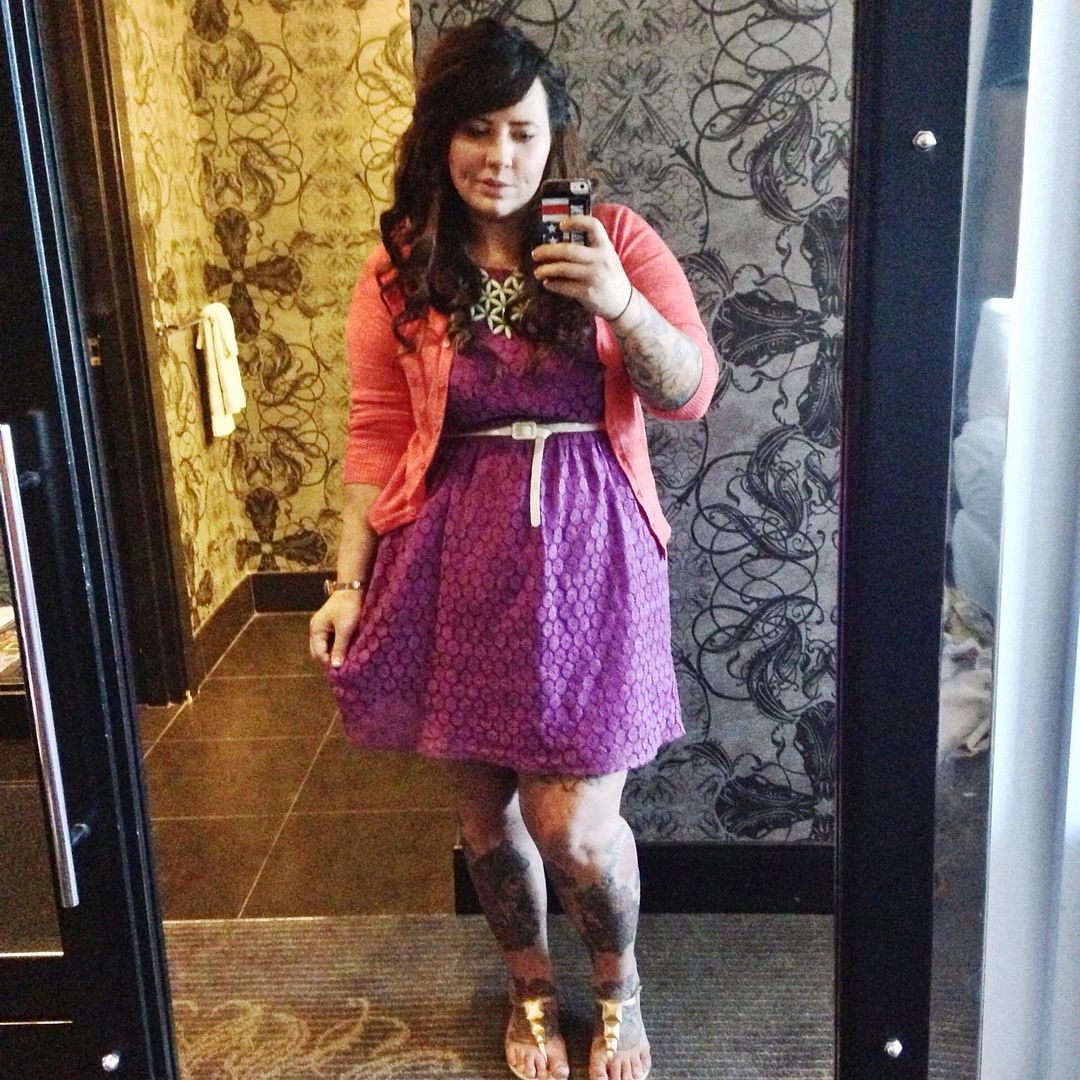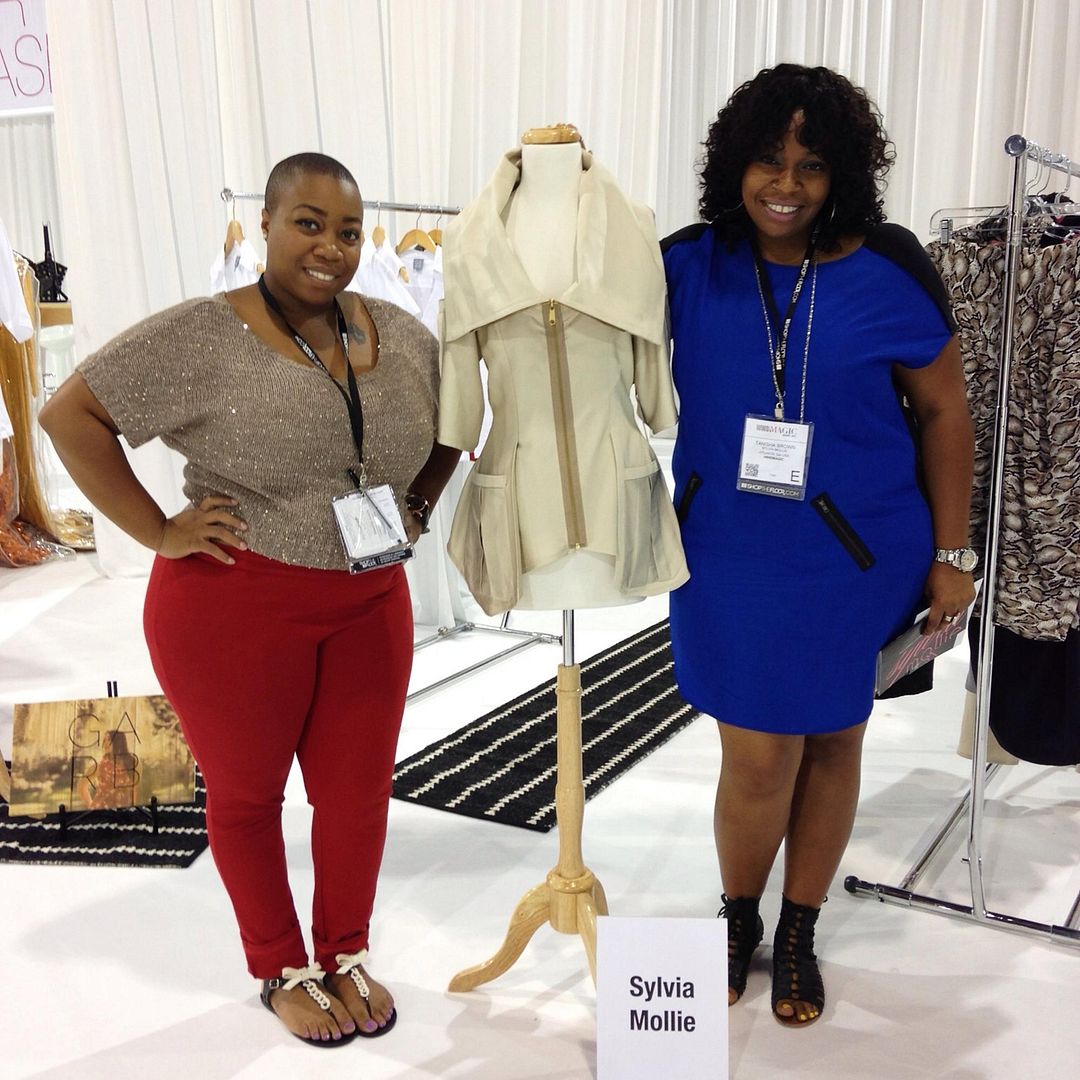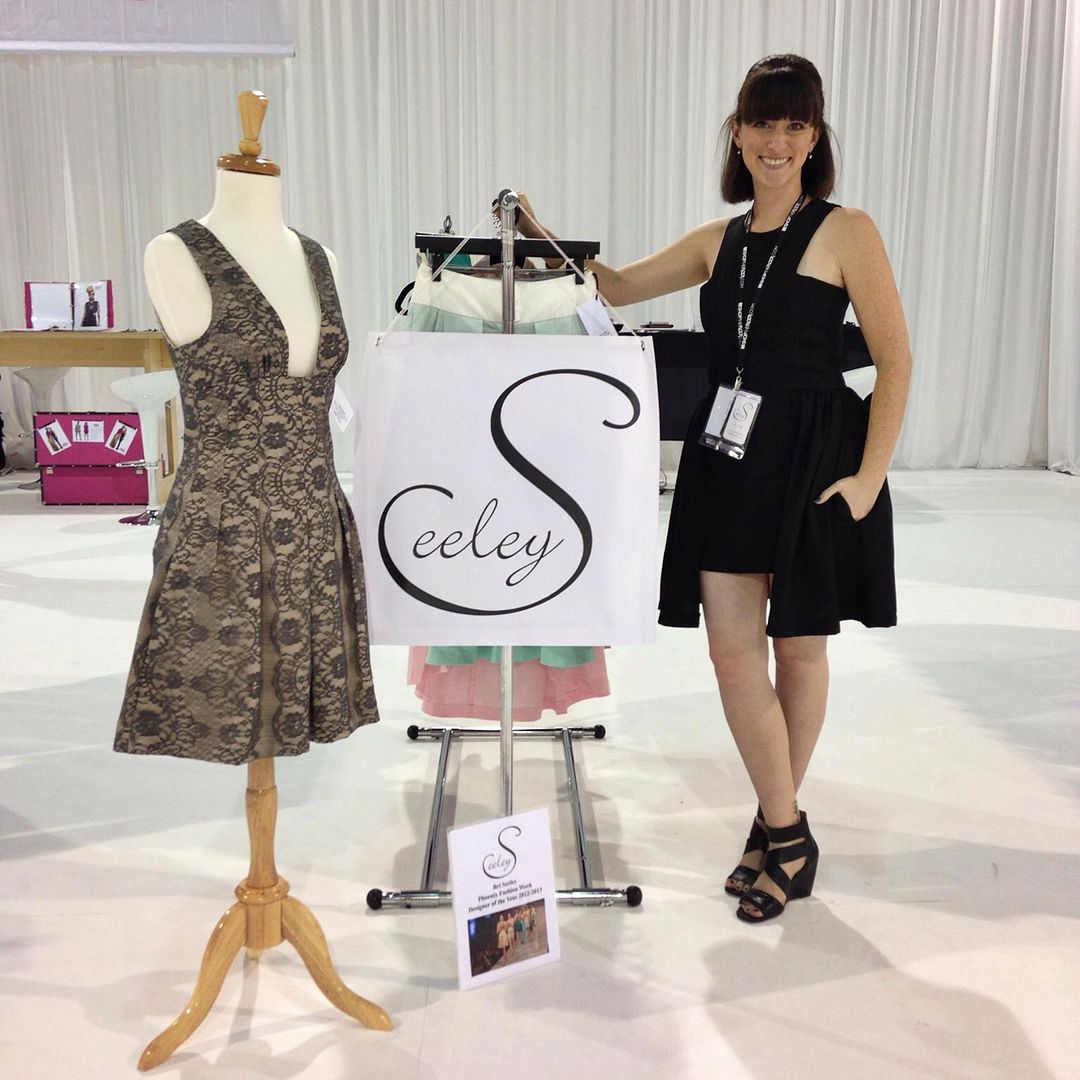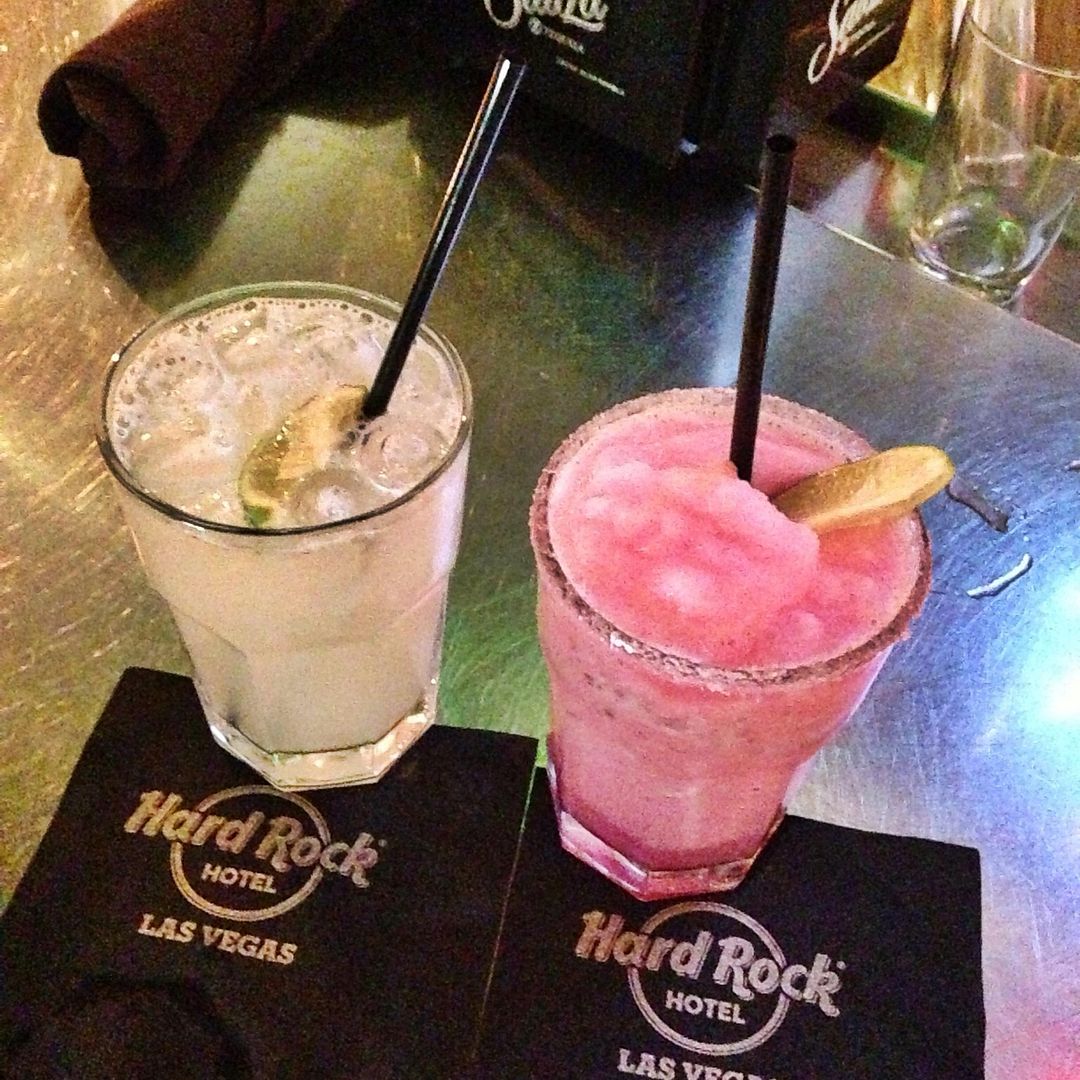 Tuesday // Day Three:
Tuesday was our busy
busy
day! Several panels and sessions at the Social House, followed by a lot of footwork and a crazy night. Alex and I picked out our favorite swimwear at the show and showed it off (spoiler: I chose almost strictly retro-inspired pieces). We also spoke on the "Thing Globally, Chat Locally" panel where we shared what styles and trends are currently big in our part of the world. We ate some pizza for lunch with
Margie
and plotted the rest of our day. We popped over to WWDWHITE and FNPLATFORM before jetting off for the evening and we were overwhelmed with the vastness of the whole thing. We met a few of the emerging designers and then headed for happy hour at Pink Taco once more.
Kristin from Silk And Cyanide
(along with her fella!) joined us and we talked over chips and drinks for a couple of hours. We ended up meeting
Krystal
,
Sabrina
and
Sam
for dinner and drinks at Segundo later that night. The Mexican food was some of the most delicious I've ever had! Highly recommended. Or maybe that was Monday... I don't know! Details of most days are a bit blurry since a little bit of time has passed and I didn't tweet or Instagram
everything
(ha! It has it's perks, right?!) At some point we made our way over to the Bellagio and waited outside of Hyde for our group. We had a table and bottle service all night and a security guard who gave lap dances
and
escorted us to the front of the line in the bathroom haha So far removed from my normal Tuesday night, ya know? Confetti fell from the ceiling multiple times, and we could see the fountains at the Bellagio right outside the club window... it was so much fun. I paid for it with the sorest legs in the world for the rest of the week, but it was so well worth it. Alex and I finally left Hyde around 3am and poked around the casino for a while. She put in like $5 and was having no luck on the slots so she told me to finish it out. Within seconds we scored $80! By then we were so ready to head to the hotel and crash so we found the only place that seemed to be open for food and then crashed... hard! I wish I could say I slept in the next morning, but my body just wouldn't let me.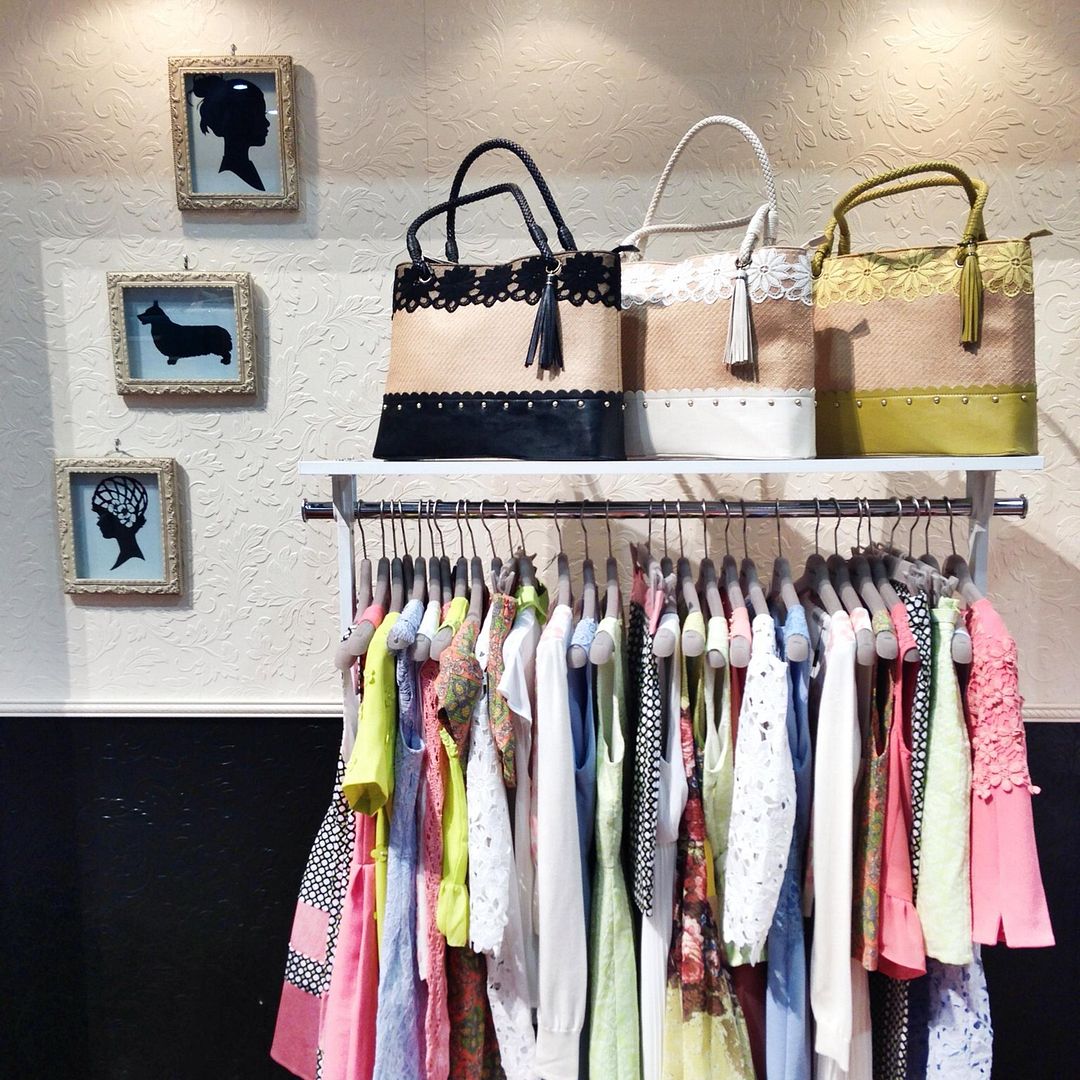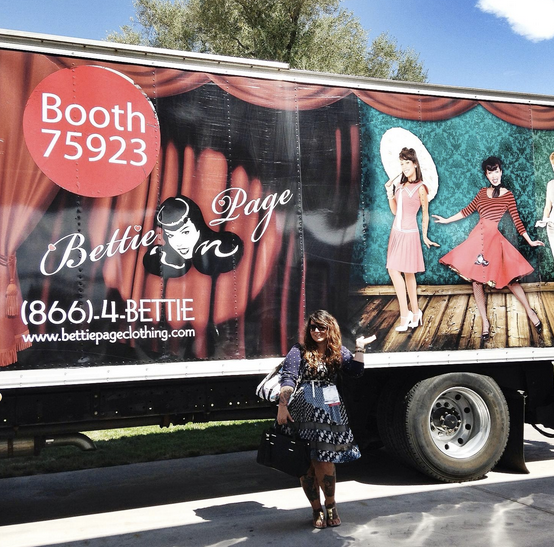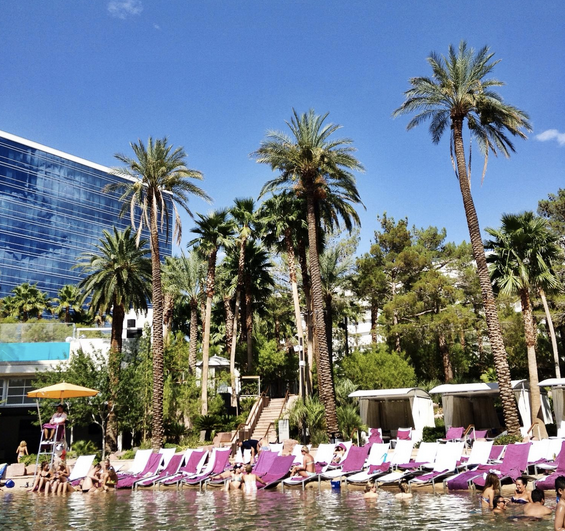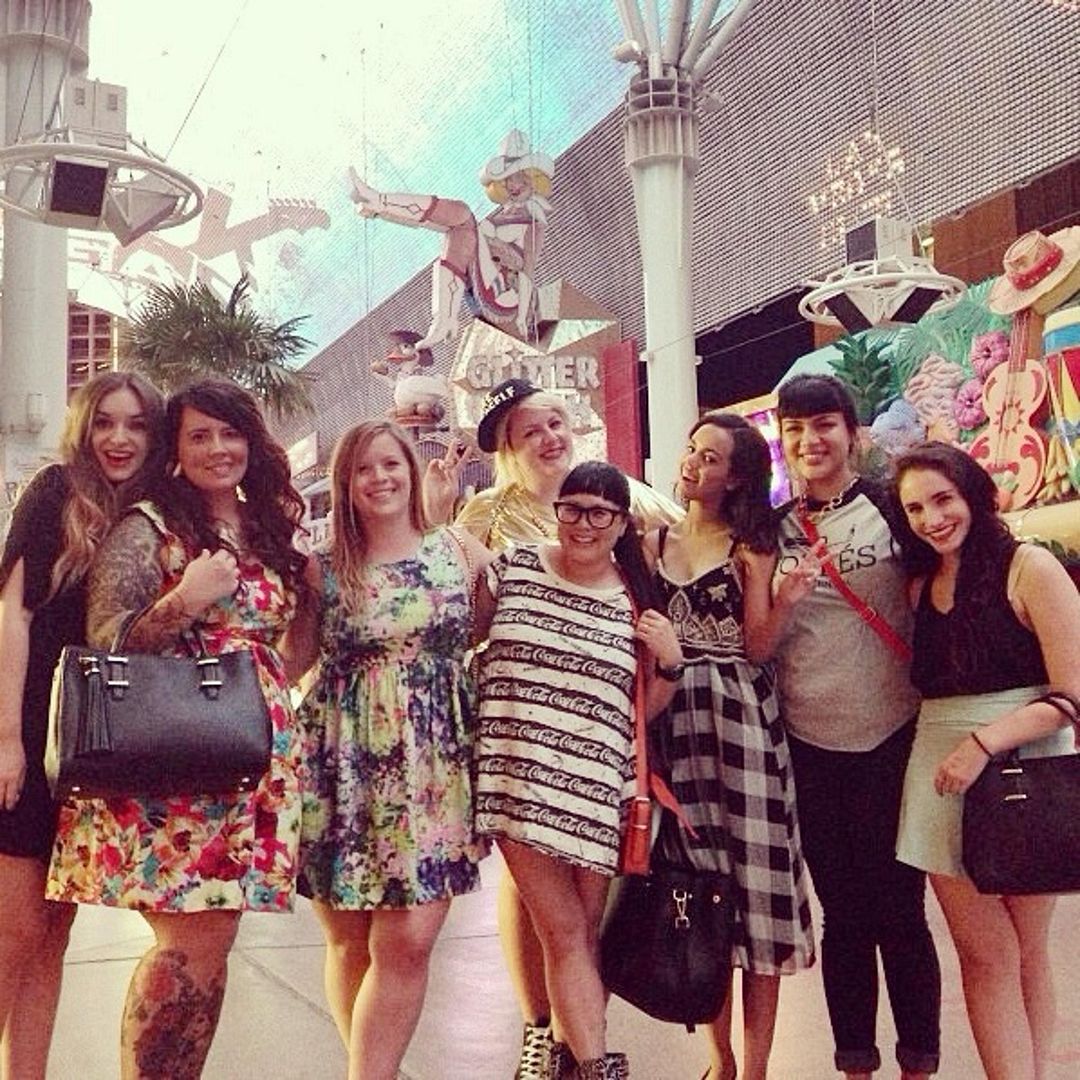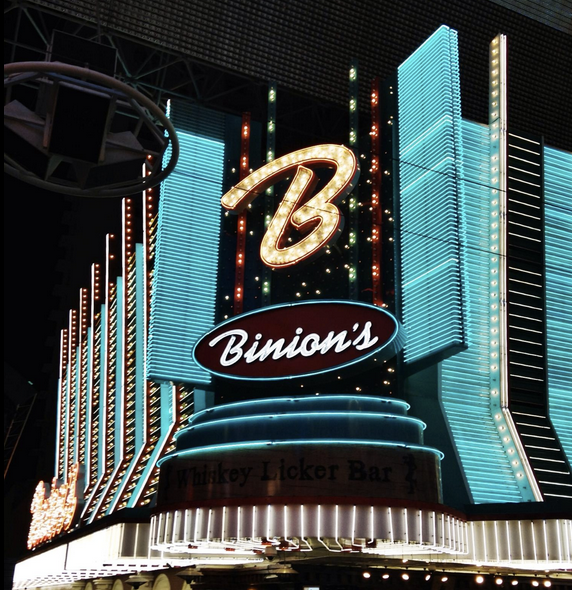 Wednesday // Day Four:
Wednesday seemed a little surreal. It was sort of like the last day of school where everyone is so antsy to be done, but at the same time they want to savor the last bit. Alex and I only had one panel on Wednesday and it was a show and tell "Discovery" session. I picked a few dresses from Hell Bunny, Trashy Diva, etc... My style preferences were so incredibly obvious all week. After we wrote our last Guestbook blog post and tied up our loose ends, we said goodbye to MAGIC and headed for the hotel pool. We kicked it at the Hard Rock for a while before taking a cab to Bonanza (gift shop) and meeting the rest of the crew at Golden Nugget for dinner. We finished off the night by walking around Fremont Street (it was SO pretty!). Kelsi even won $1500 right at the end! Alex,
Mai
and I were all ready to head back so we shared a cab and called it a night. It was so much fun, but so exhausting, too!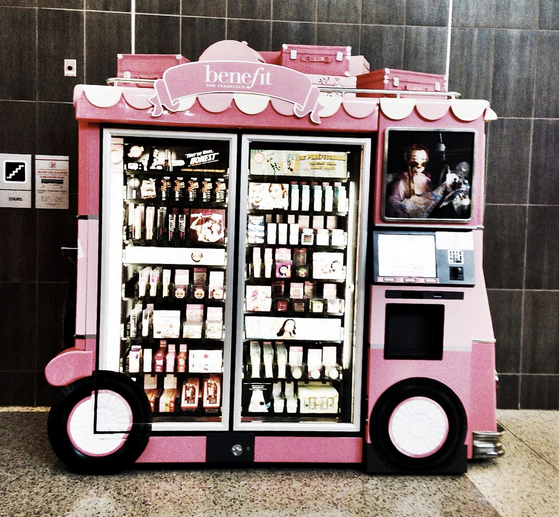 Thursday // Day Five:
You've already heard most of the ~*drama and excitement that surrounded my travels on Thursday, but if not, you can catch that
HERE
. Let's just say that I'm so grateful and glad to be home now! (The Benefit bus was in the airport... totally unrelated but so cute!)
Sleeping in my own bed has been much needed. I may or may not have slept until nearly 1pm yesterday (Sunday) because my body was just trying to catch up on rest. This past week was a total whirlwind but I'm so so grateful for the experience. It was so much fun and Kelsi did a great job putting it together.
I can't wait to share a little bit more about Vegas and MAGIC, but I'll ease into it since I know this post was like WHOA! If you read all of it, I owe you a drink! Thanks for letting me share about my adventures!