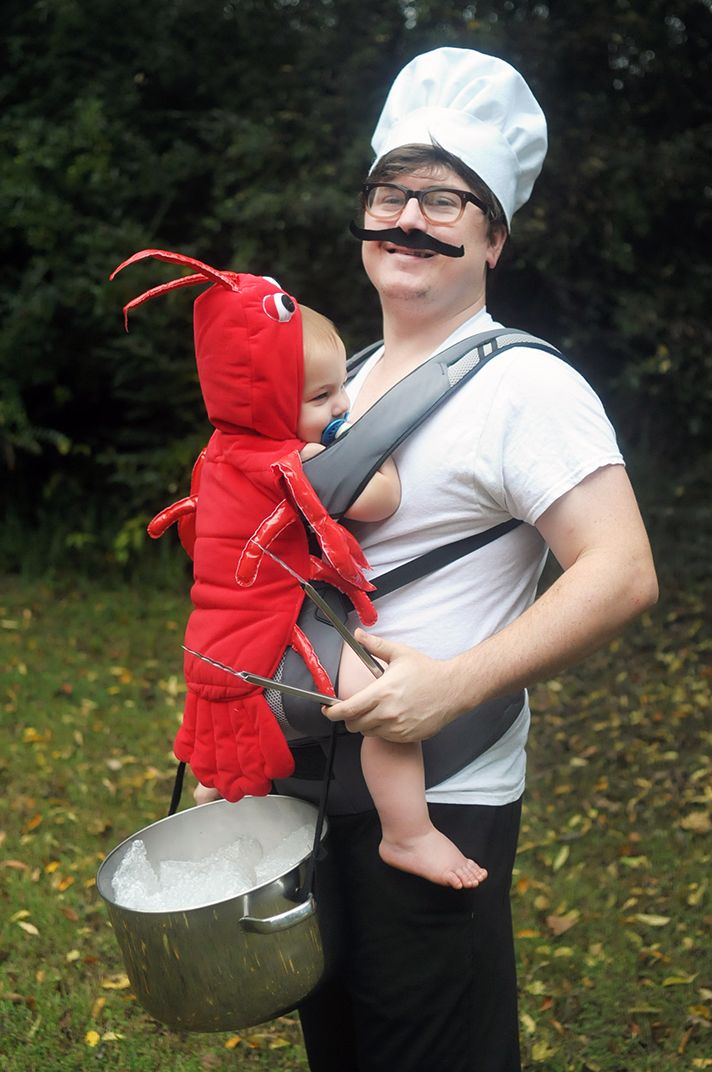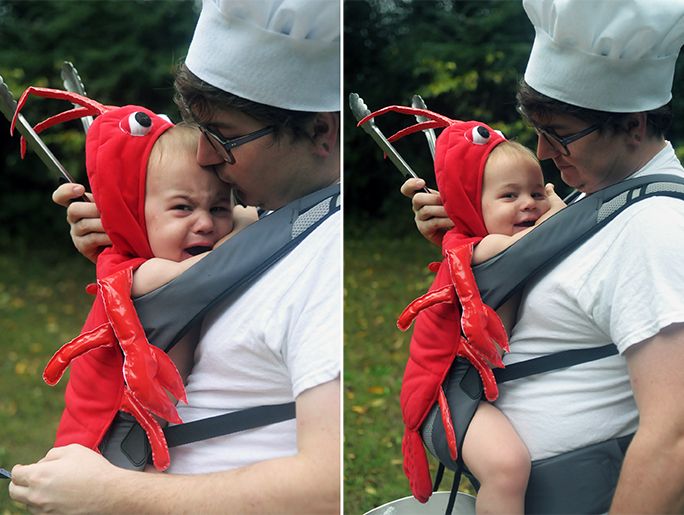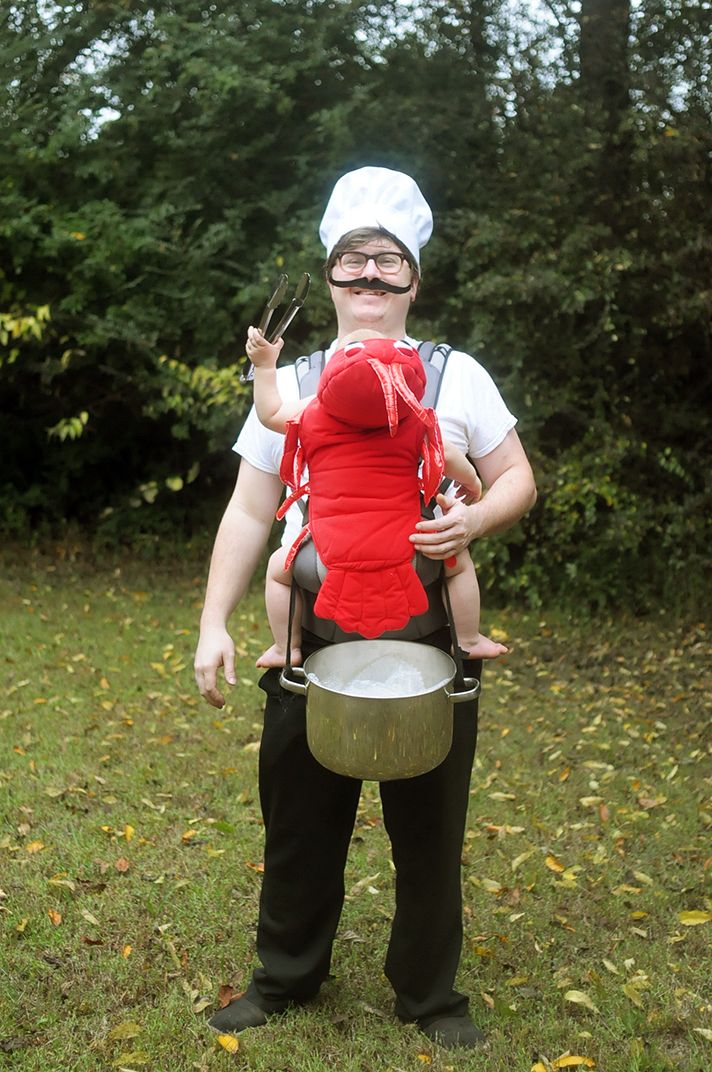 Happy freakin' October! How are we already at the end of 2015?! I really love October for a number of reasons: The gorgeous foliage, our wedding anniversary, cooler temperatures, and HALLOWEEN! Last year Linden and I did a little babywearing costume by dressing him up like a bag of popcorn. This year I wanted to keep the babywearing tradition alive by doing something fun. Did you know you can buy dog costumes and hook them right on the front of your soft structured carriers (SSCs)?! That's just what we did! We scooped up this adorable lobster costume that was meant for a dog at Michaels, and we just attached it like normal to the outside of one of our Ergos! We also bought a hot dog for another costume, but I was dead set on doing the chef and lobster! The best part about it? This entire costume cost us $7! SEVEN FREAKING DOLLARS! I made the chef's hat with some felt that I had laying around, and we threw some bubble wrap in the stock pot to look like boiling water (um, and it can double as your candy bucket! WIN!) Nevermind the fact that Linden (as a lobster) is obviously way too big to fit in that pot... haha! And just a heads up: for the best fit, buy the costume in a size "large" so it can easily fit over the back panel of your SSC!
There were so many fun dog costumes to pick from at Michaels when we went. I'm kind of wishing I had bought one of everything and then just made a full series because for $7 you can't beat that! I had picked up Mike an apron at Michaels, too, but it just didn't lay right under the Ergo, so we tossed it. I'm thinking I might need to finish our hot dog babywearing costume, just to keep the momentum going. We'll see!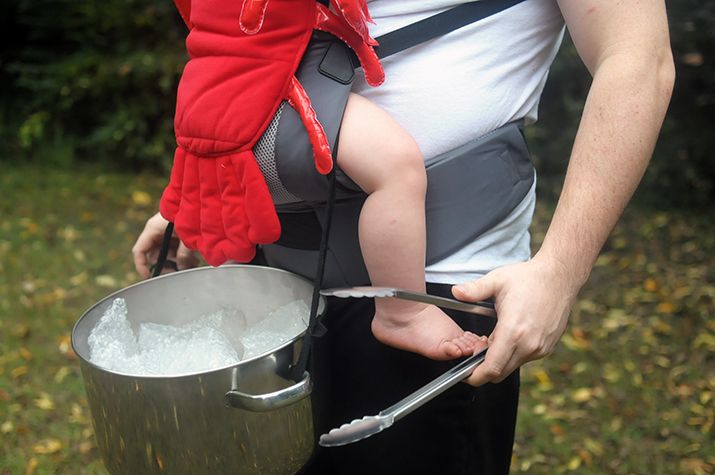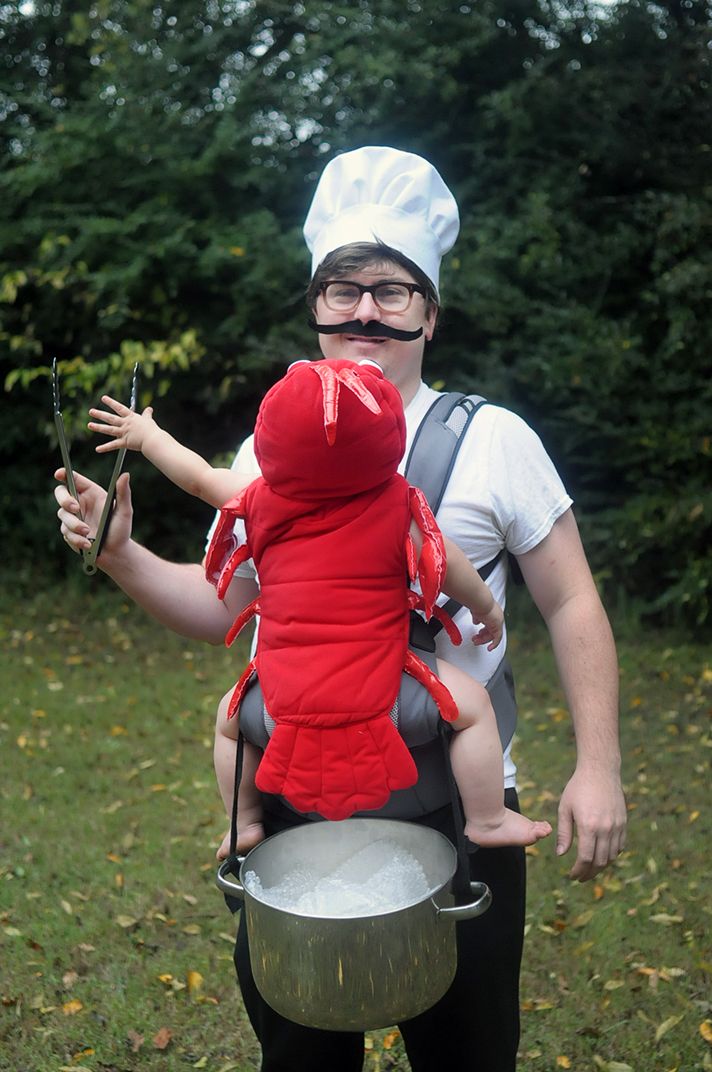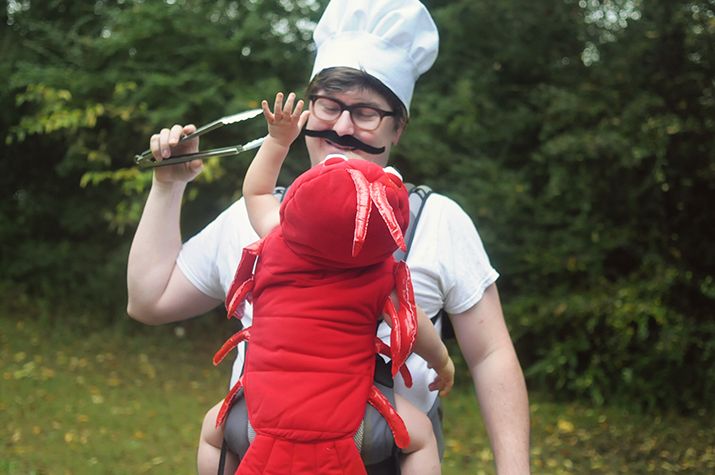 That's one delicious looking lobster, right?! (The most ridiculous thing about all of this is that Mike refuses to stop wearing that dang chef's hat at home! Seriously, he has been wearing it 24/7. Kind of hilarious.)
If you're looking for supplies to make your own DIY costume, or just some fun things to decorate your house with, Michaels has a pretty huge selection right now. I told Mike that it's time we start really investing in fun seasonal decor since we plan on staying put for several more years. If you need a little inspiration or motivation,
the Michaels Halloween project page
is a pretty good place to start. Of course you can also check out the other 49 (!!!) awesome projects below! Let me know which one is your favorite!
xo KB