Some of my friends think I'm crazy... and probably for good reason(s). One of my very best friends in the world finds it absolutely mind boggling that Mike and I can have a happy, working marriage all the while being business partners in every. single. venture. together. I get it, because it does seem a little much at times. But truth be told, I honestly believe the positives greatly outweigh the negatives (at least in our situation).
This was never really our plan - to be business partners. I think at the beginning of almost all new relationships you want to be with your significant other every waking minute of every day (well, within reason). That's never how we envisioned our future. Over the past four years we've been together, my career path has shifted, stalled, and changed directions more times than I can remember. My "passions" in life have been fairly stable, but the journey to get there is still ever changing. Mike was lucky enough to sort of stumble upon his passion (photography) early on in our relationship, so for the past several years I've been able to watch that fire grow inside him. I'd watch him day in and day out, hunkered over his computer, trying to fit as much new information into his brain as possible. The way Mike throws himself into things he loves truly inspires me. I felt motivated and excited just by being around him. Granted I've always been a little jealous at his ability to quickly pick up almost any task at hand, but that sort of aptitude for learning is to have around!
Over time our interests and passions just started to meld into one. He'd take photos for the blog and I'd benefit with blog content while he'd benefit with photography practice. He'd learn a new trade and then teach me. When I expressed my interest in starting a mobile shop here in Nashville, Mike was all about it. Honeybean would not (and could not!) exist without him. Then I picked up my wooden sign paintings and he got all handy with his ways to make them better (He's also the most efficient shipping expert!) We'd each just lend a helping hand whenever and wherever we could. It was convenient and it was effective... and that's sort of what we've always been going for. Once Mike expressed his interest in film photography, we both dove in head first, and because of that we've found something that we truly, truly love. It's another thing we get to share together.
Maybe we really are crazy, and maybe it can't last forever (who knows!), but right now I absolutely love being married to my business partner. It's not always easy, and it's not always fun, but we make it work. One of the drawbacks (for us) is that we're a lot alike on the surface. We both get inspired really easily, and we can often act hastily, but sometimes we need a good swift kick in the butt to get things finished. It's like we suffer from inspirational ADD, if that makes any sense! Another drawback is that we can often find ourselves unmotivated on the same day. Those days usually end up full of naps and Netflix... Or we experience the polar opposite: We can't stop working. Some days at our house are full force from 6am until 1am, and even then it's hard to pull away. I think every self-employed person has those rushes and lulls, but it can get a little messy when it's the 2 adults in a family/household ya know?
The ability to make our own decisions regarding everything business/family related is amazing though. Not to mention we can "take off" or go on the road whenever we'd like. We have no one to answer to but ourselves (Well, and clients!). On one hand I can see how terrifying and "dangerous" (for the lack of a better word) it might be to marry your business partner, but on the other it's the perfect scenario because our priorities are always aligned. We get to celebrate our successes together, and we can help console each other through the failures. Plus the comfort and ability in being able to tell someone when they need to get their butt in gear is nice, too. We're very open in our communication, which is something I think a lot of business partners sometimes lack.
This week was a really productive one for us, as husband and wife, and as business owners. We were able to sit down on multiple occasions and really hash out what we want out of our businesses, life, marriage. We were able to set goals, make lists, and get stuff done. It's days like that where I realize that we truly have the best of both worlds. I can't say there aren't days where I want to punch Mike in the face because he frustrates me (and vice versa), but weeks like this one really put things into perspective. I want to make this last as long as possible. He's not just my husband and he's not just my business partner... he's my life partner. I'm probably just getting mushy at this point... but I feel like I don't get to brag on him enough. He's such a big part of everything I do, every single day. Sometimes I just want to shout out how amazing he is from the rooftop. I thank my lucky stars every day that we haven't grown tired of each other yet. There may come a time when we need more of a break from each other, and if that's the case I truly hope we're able to acknowledge it and take action. I'd never have imagined that I wanted to be with my husband 24/7, but sometimes we surprise ourselves. At least we're always happy to go do our own thing, too. That's basically vital at this point!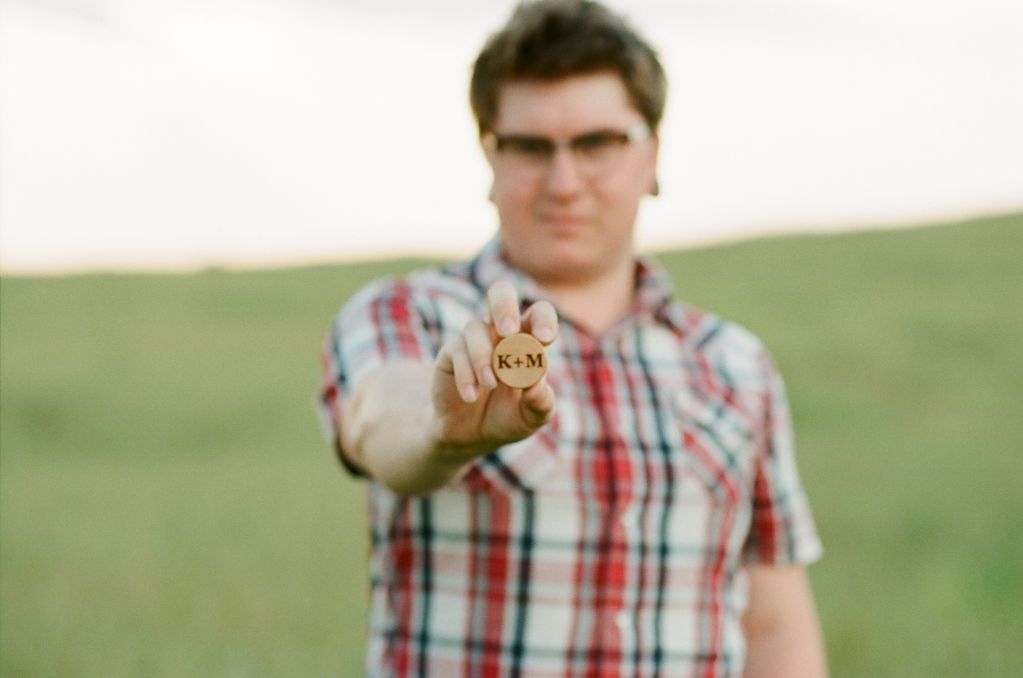 Choosing someone to invest time, money, energy and faith into when it comes to business ventures is difficult. You hear the horror stories of friends living and working together, and they always say never go into business with family. Mike is the one person I trust more than anyone else in the world... doesn't it just make sense to be partners? I guess this has just been on my mind a lot lately since we've really been trying to plan ahead. Again, that's not to say that this is the best decision for every relationship, or that it'll be the best decision for ours forever. I don't think we're special snowflakes for making it work because every partnership (in love and in business) takes a lot of work. Right now I'm just really happy with where things are going.
How about you? Have you ever entered into a business venture with a significant other? Or even best friend? I wanna hear about your experiences!