This one is going to be a lengthy one... very picture heavy. Mike and I happend around the Natchez Trace Parkway and we turned on a secluded road, parked in a random little parking lot, and walked down a pretty long trail to take these photos. It was one of the most beautiful little wooded areas I've ever seen. There were two older gentlemen (retirement age) sitting in lawn chairs in the parking lot, smoking cigars or something and enjoying the weather. One of them had a little pup that came up to us the minute we stepped foot outside of the car. She followed us all the way down the trail and was with us for almost a solid hour before her owner came looking for her. We learned her name was Chloe and she liked to get in all of my photos. So we entertained her for a bit and took some together.
When we were leaving her owner walked part of the way down and I walked back up with him. We talked about her. She was 8 years old and never goes much farther than the parking lot. He said it was the first time she ever went so far into the woods. He also said that he and his friend come to that same secluded parking lot every single day. Every day! Amazing! To have a daily tradition like that is just cool to me.
Anyway, here are a million and seventeen photos. (And before someone suggests I carefully curate them and only post a couple, I really couldn't choose just a few! I want to go back to this very spot right now!)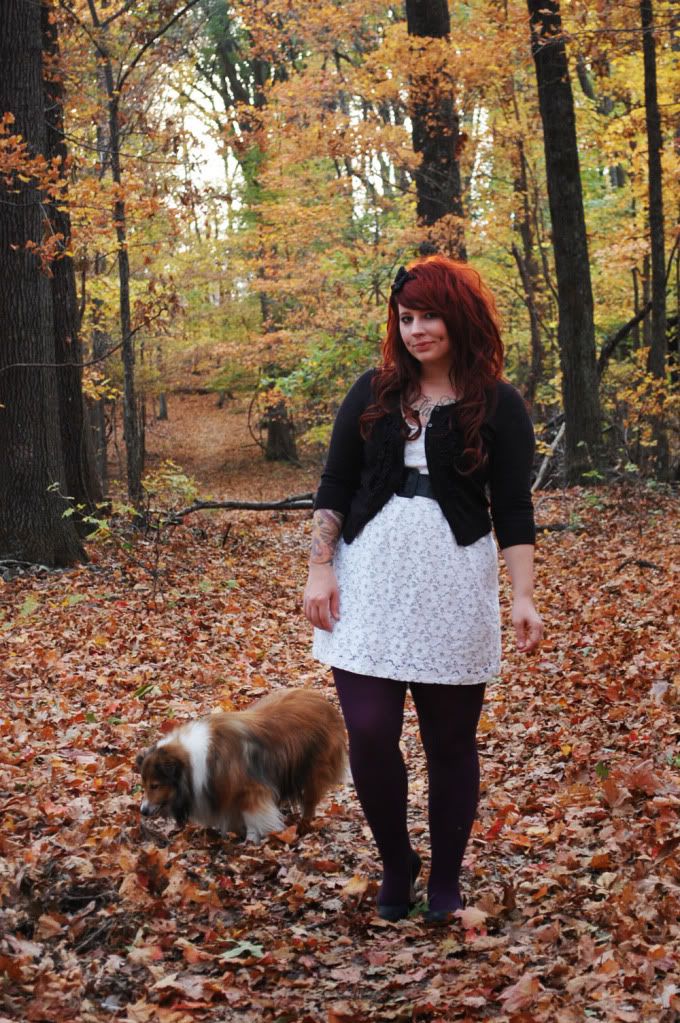 dress: forever 21, cardigan: target, tights: target, flats: target, miss penelope headband: c/o sunshine and carousels, belt: forever 21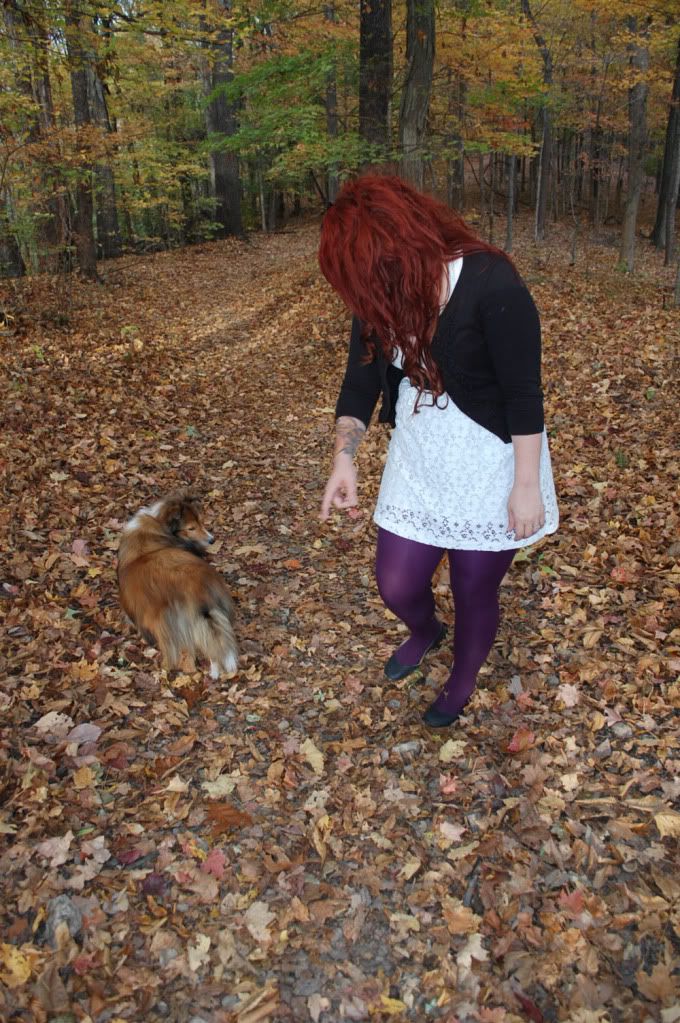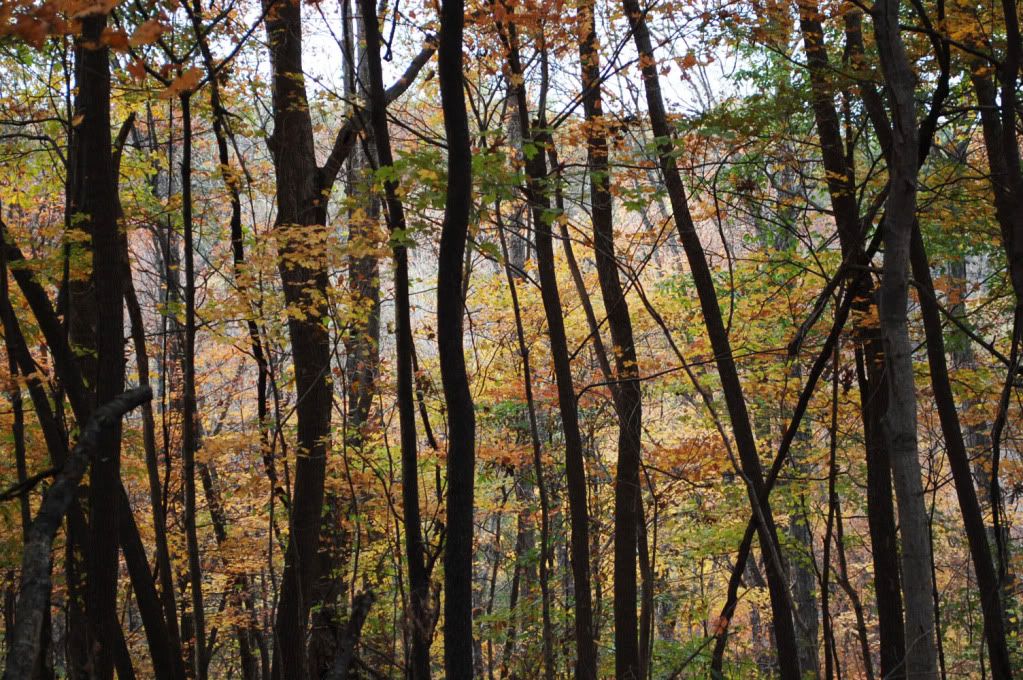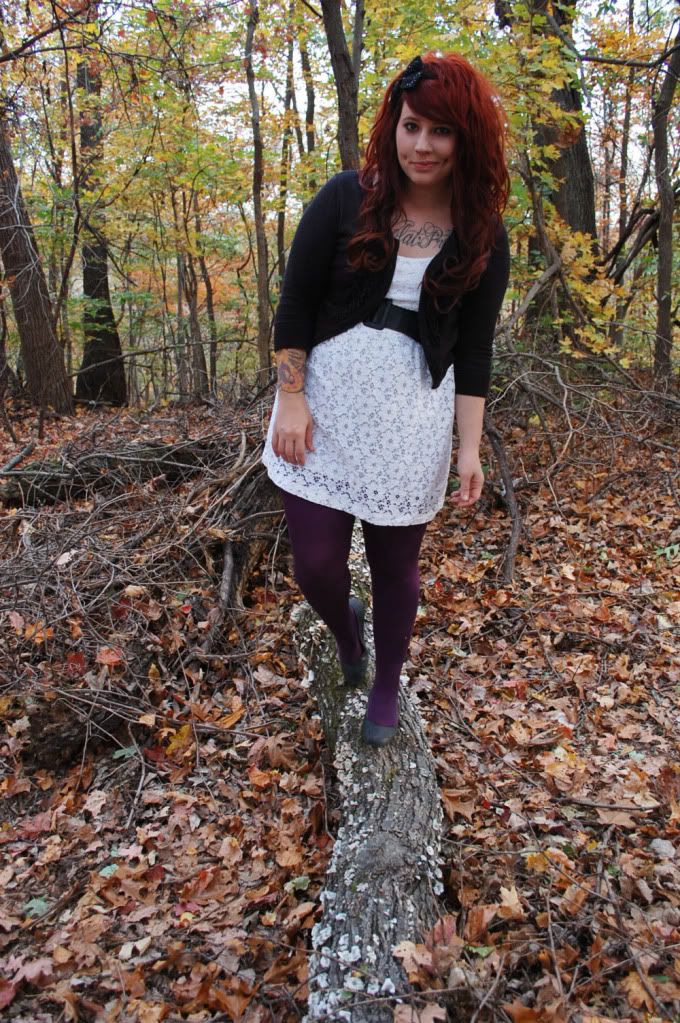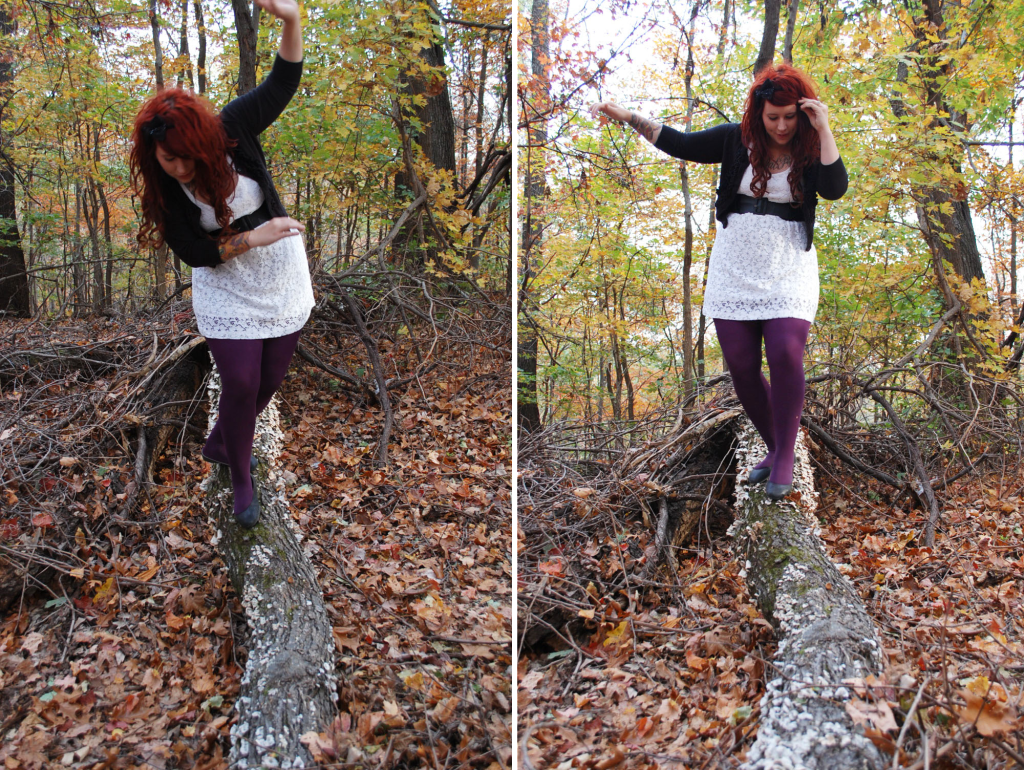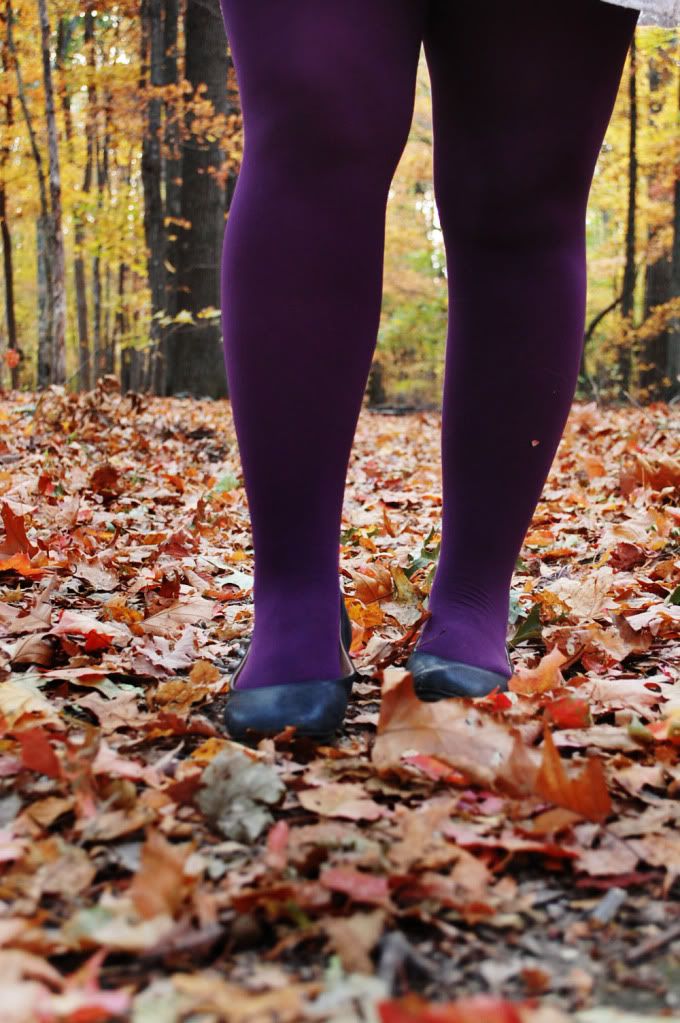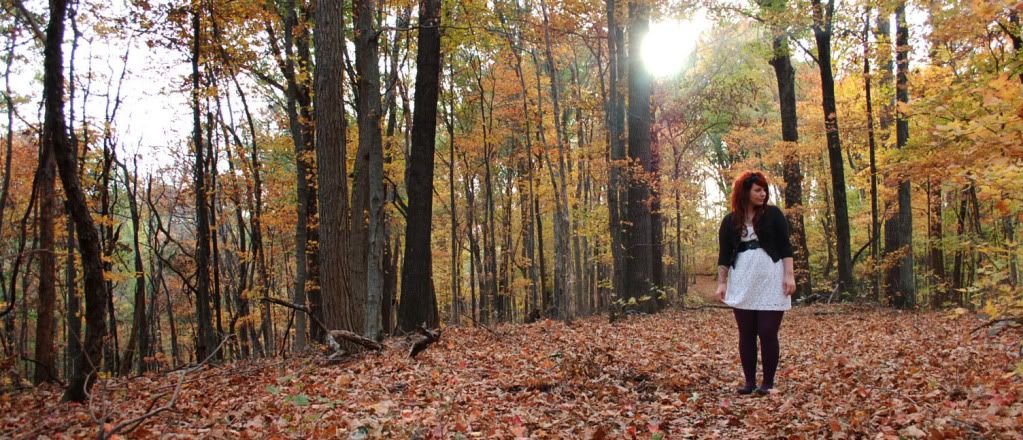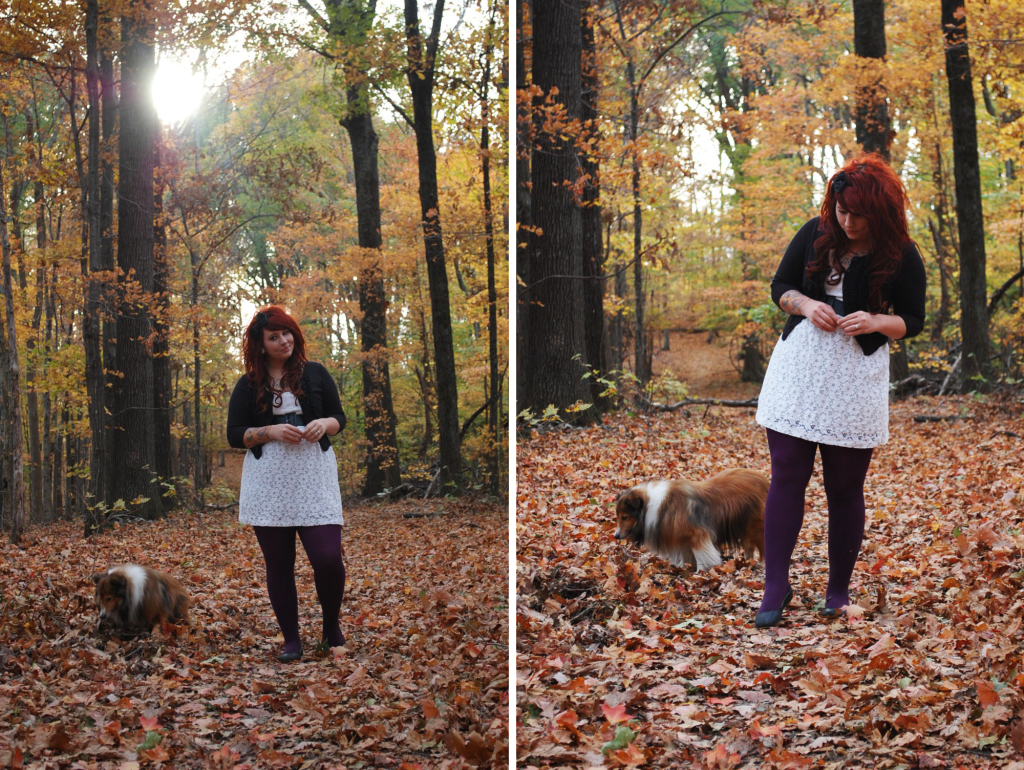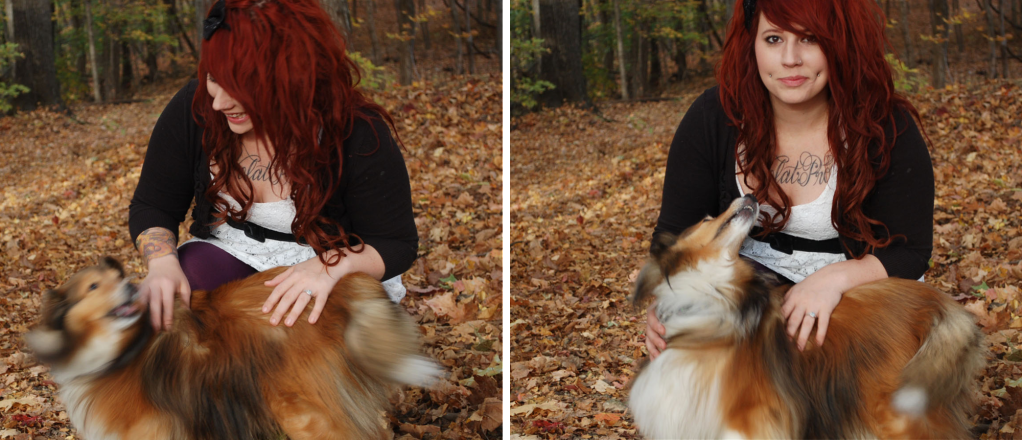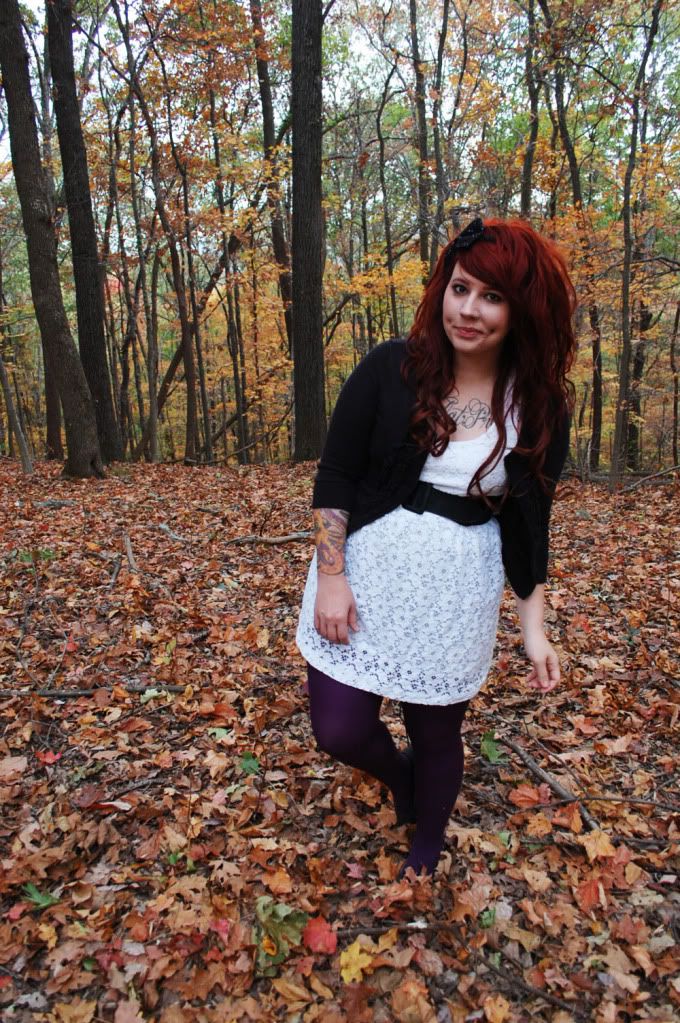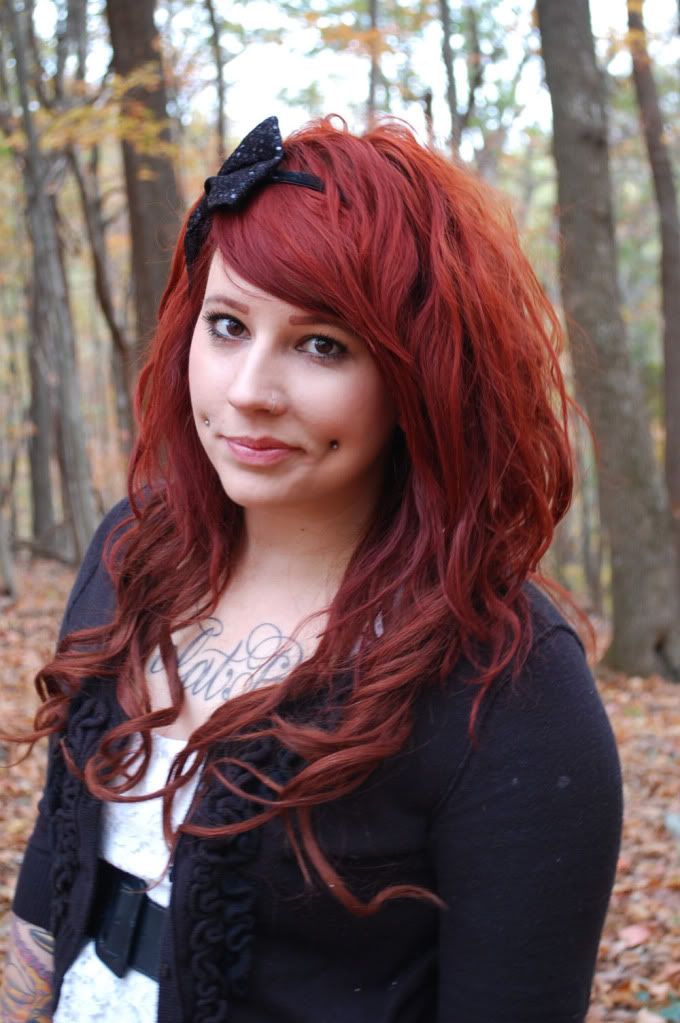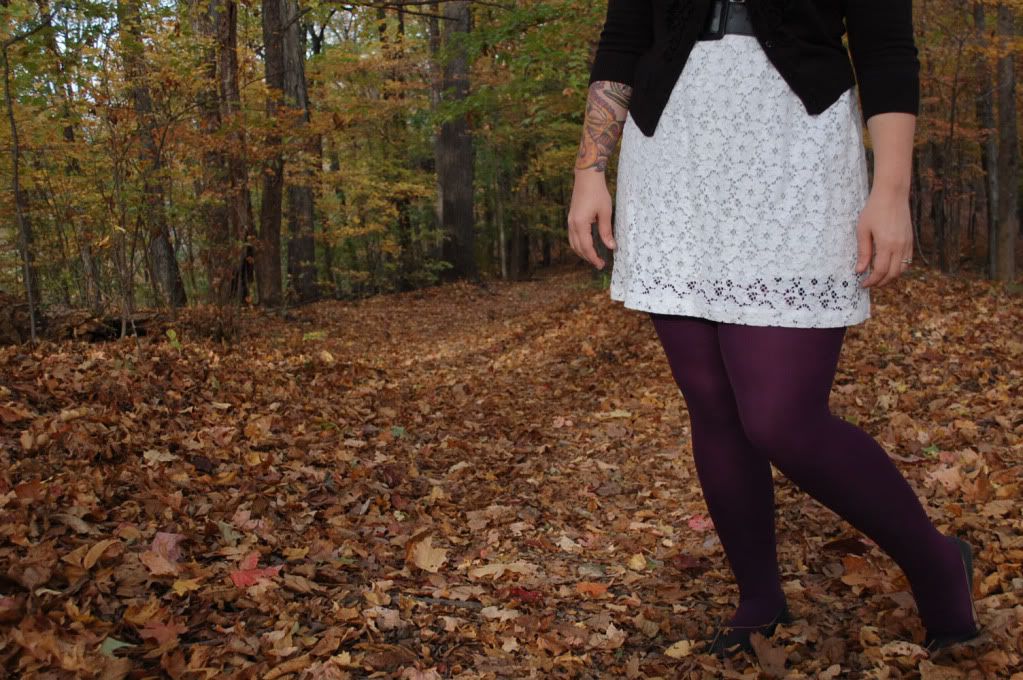 This sweet headband is from one of my sponsors,
Sunshine and Carousels
! It's so cute and part of her Holiday line coming out soon! I'll have a whole post about the goodies associated with that soon so don't worry! It's coming! I really really loved these eggplant tights, too! I've noticed with the Target tights that I have to wear two pair in order to achieve an opaque color... This is where We Love Colors could come in handy but the weather is getting cooler and I can't complain about some extra warmth!
Who wants to join me on an adventure back through these woods?! I'm so infatuated with this little area! Anyway, it's time to get to class! Happy Hump Day, y'all!