Mike and I spent the better part of today at CarMax getting my car appraised and having an Xterra transferred to Nashville. We've already taken the first steps of trading my car in for it, but we won't know if we are going to go through with it or not until it gets here in a week or two. We're not holding our breath but it's nice to finally see some productivity come from our search.
We grabbed a yummy but incredibly late lunch at Garcia's before coming home. We've been on the couch with the pups ever since. I have the worst tummy ache and I just wish I could take a bubble bath and crawl into bed. I feel so icky but I have to leave for work in an hour. Hope it goes away fast!
This outfit was from the other day at Natchez. More of an forest faerie vibe I suppose. I didn't realize just how short this dress was until looking at the photos. Ah well!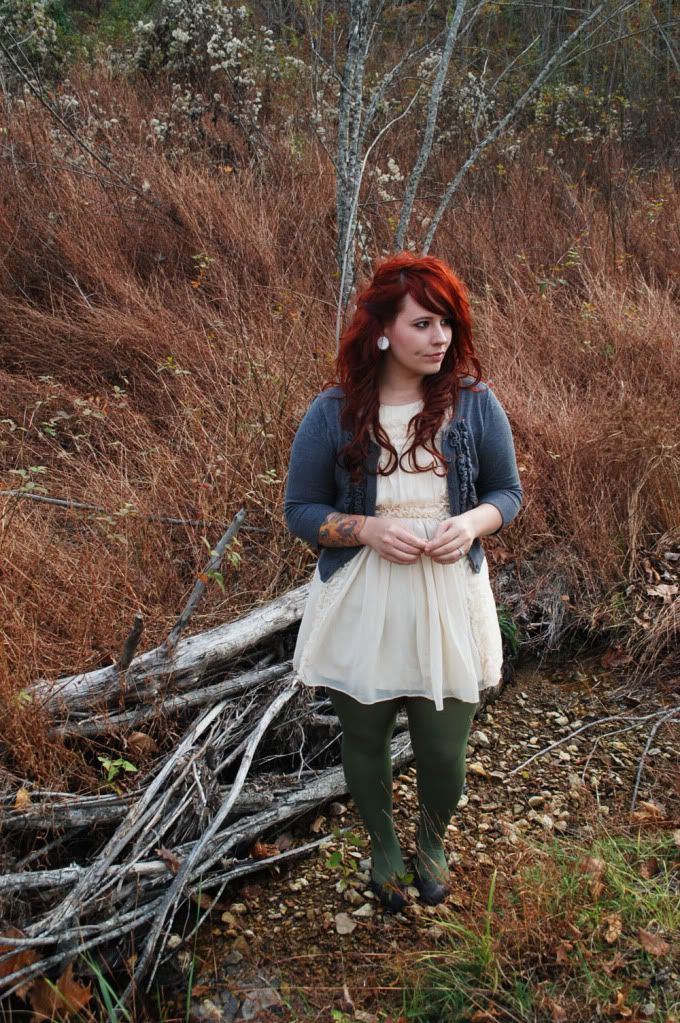 dress: forever 21, cardigan: target, tights: target, flats: target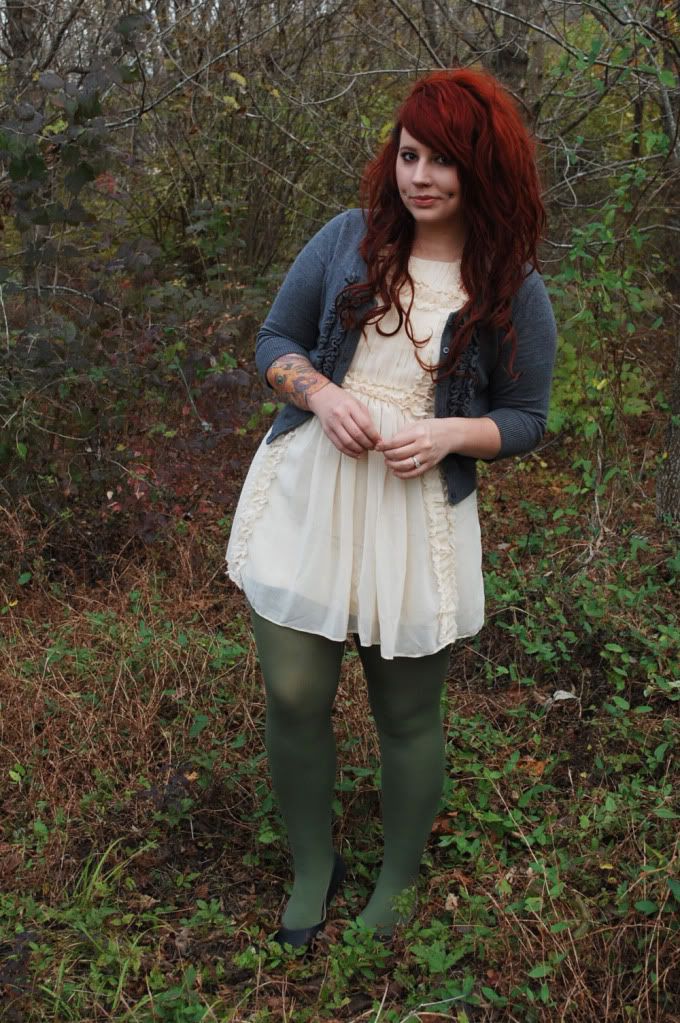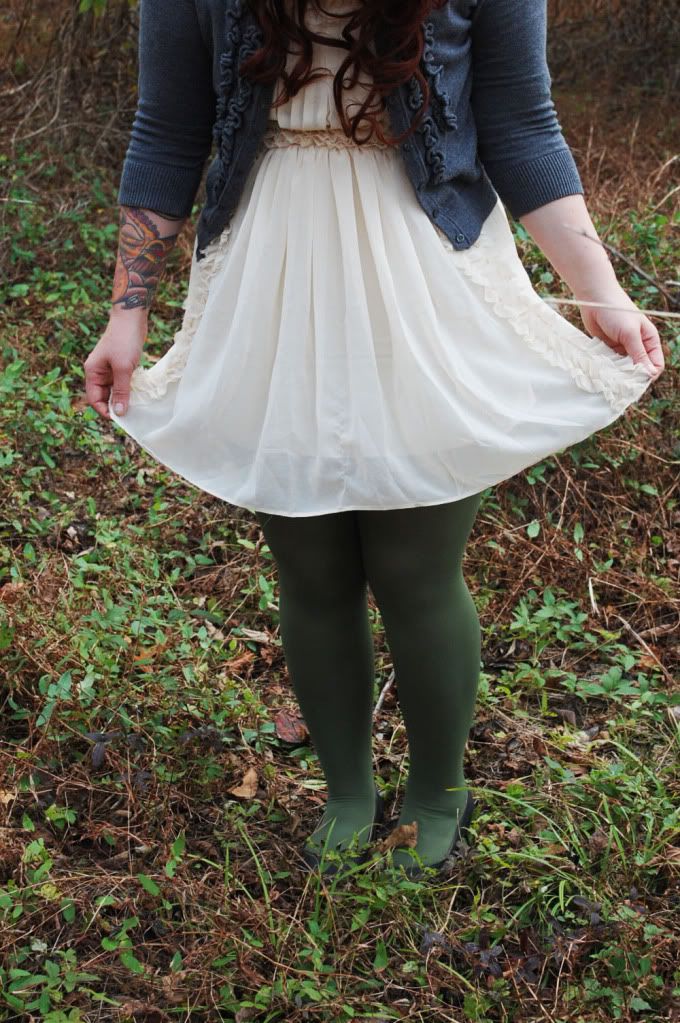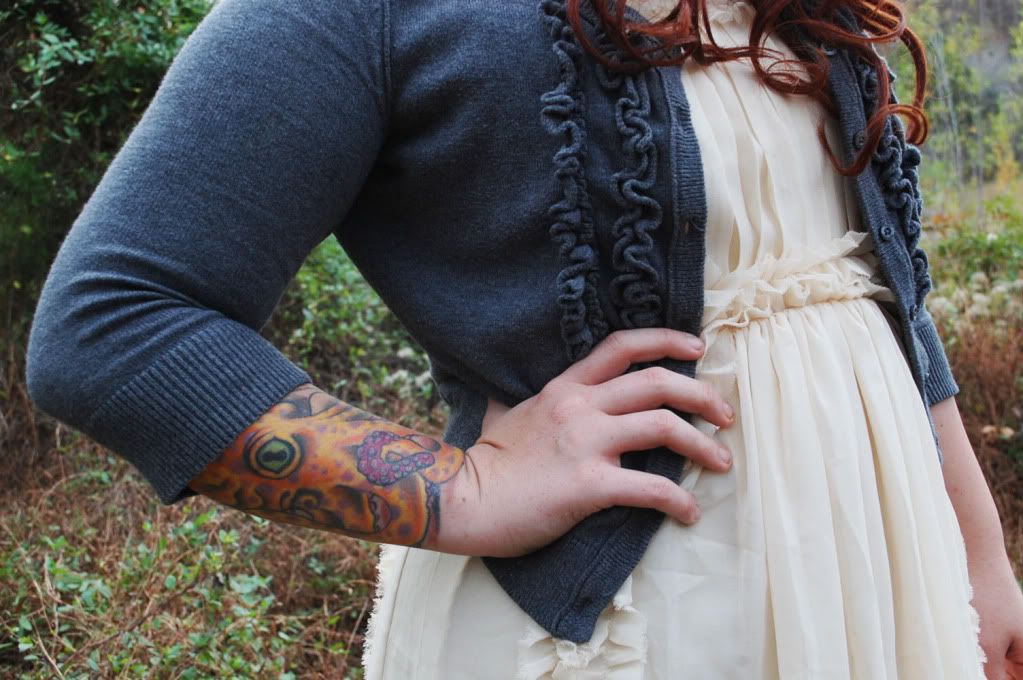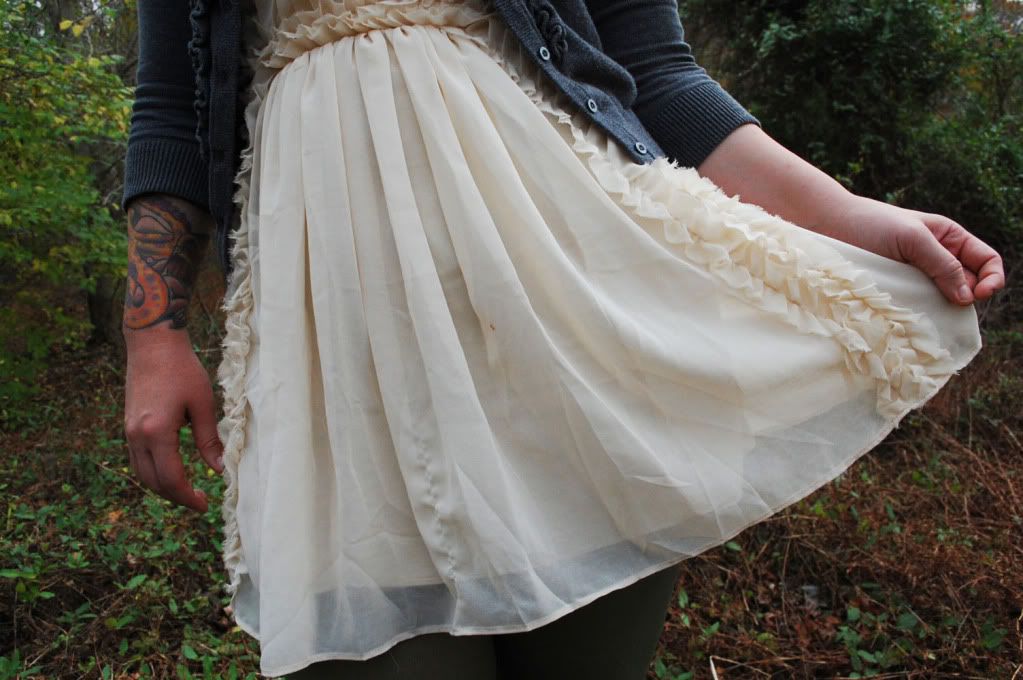 I wish I had more exciting things to blog about today, but it's been rather low key and boring. And so so so unbearably cold! Autumn forgot to check it. It went from summer temperatures to the dead middle of winter. I was bundled up in a coat and circle scarf today (Mike snagged a few photos so I'll post those tomorrow maybe). It's just so so so so cold! Hope you're all having a great Friday evening! xo